We knew Ford was cooking something up with not so subtle hints dropped all over the social media. We expected a winged up, stickered e-Transit, maybe running Ford Mach-e drivetrain at most. We did not expect to see this: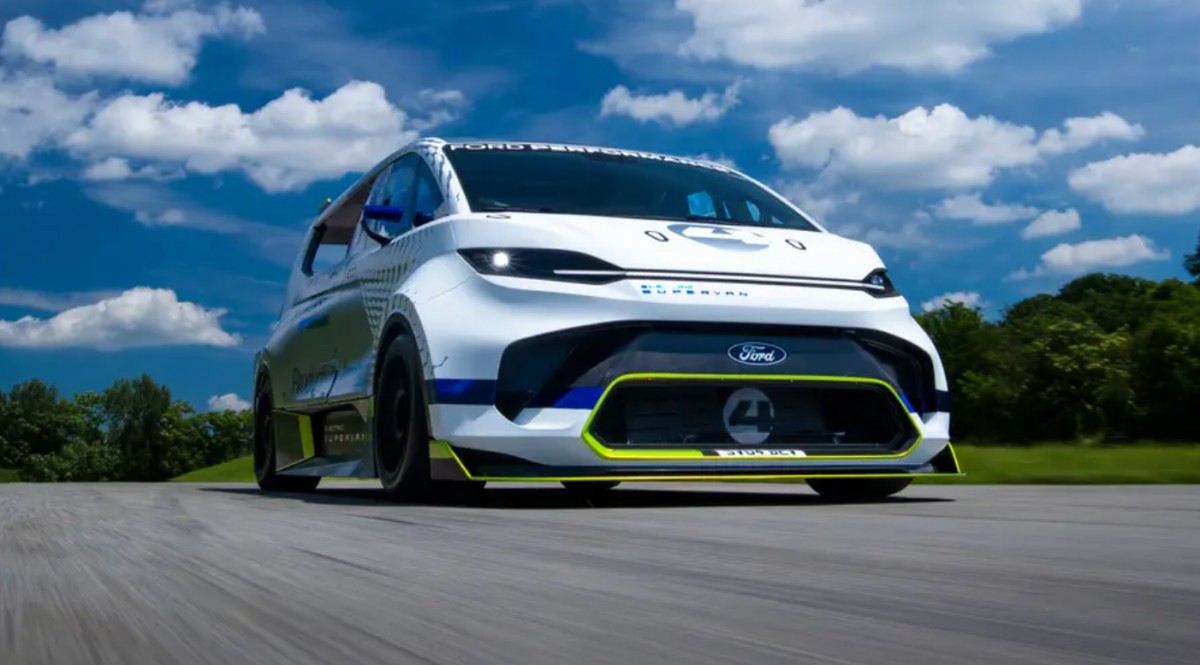 Ford Electric Supervan
Among all the things that are going wrong with the world right now, among severe shortages of semiconductors and raw materials for batteries and lockdowns still affecting some parts of the world - Ford managed to pull a rabbit out of the hat. One mighty rabbit at that, not your normal fluffy kind with big ears and cute eyes. Oh no, this one ladies and gents, is one mad electric animal.
Numbers first - it has 4 electric motors pumping out 2,000hp. It has around 1,800Nm of torque - around because it is still going through last minute tuning. It has a top speed of 321 kph - that's 200 mph. Acceleration is around 2 seconds from 0 to 100 kph with the limiting factor being the tires - there is so much power the Supervan is constantly fighting to get traction, the wheels are spinning out of control at any speed. The whole car is a combination of a giggle machine and a hungry tiger - while one is making you laugh uncontrollably the other one is trying to eat you.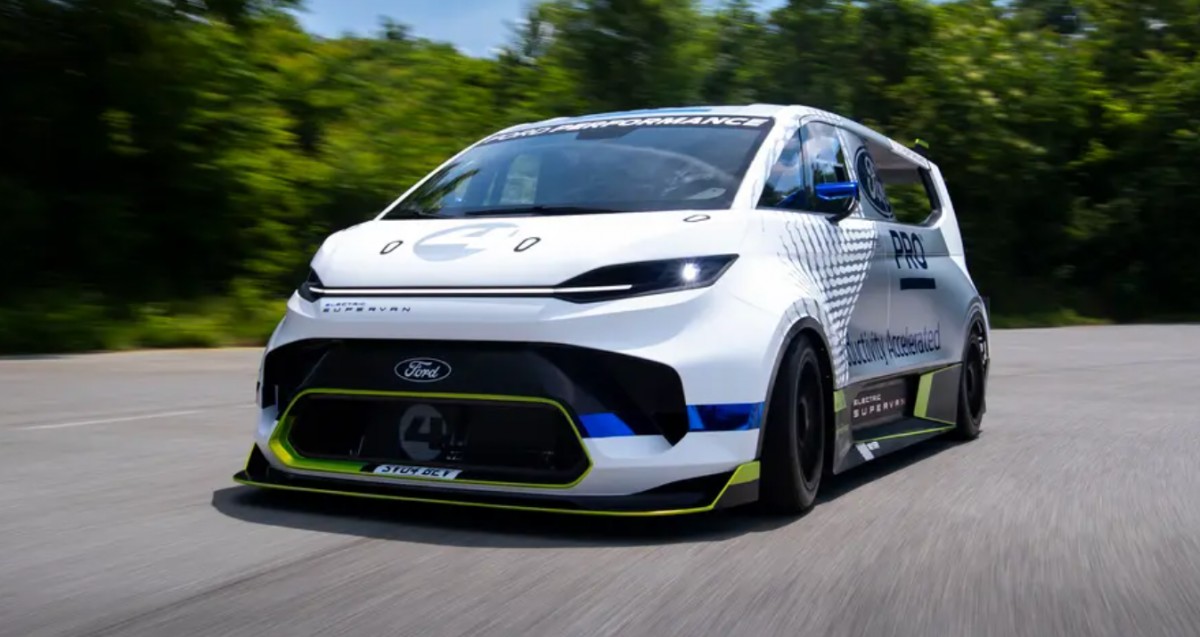 Yes, it's a 2,000 hp Ford E-Transit Custom
From the front the Supervan does look like a van. It actually is based on the next generation of Ford E-Transit Custom in the sense that it has its front and some bits on the sides. The rest is completely bespoke with body panels made out of carbon fiber and the rear of the chassis replaced with a space frame and roll cage. It has an aerodynamic tunnel running from the front all the way to the rear to help push the air through the chassis rather than around it. The top rear has been shaped to create two air ducts that force the air under a giant wing in order to help keep the van on the road.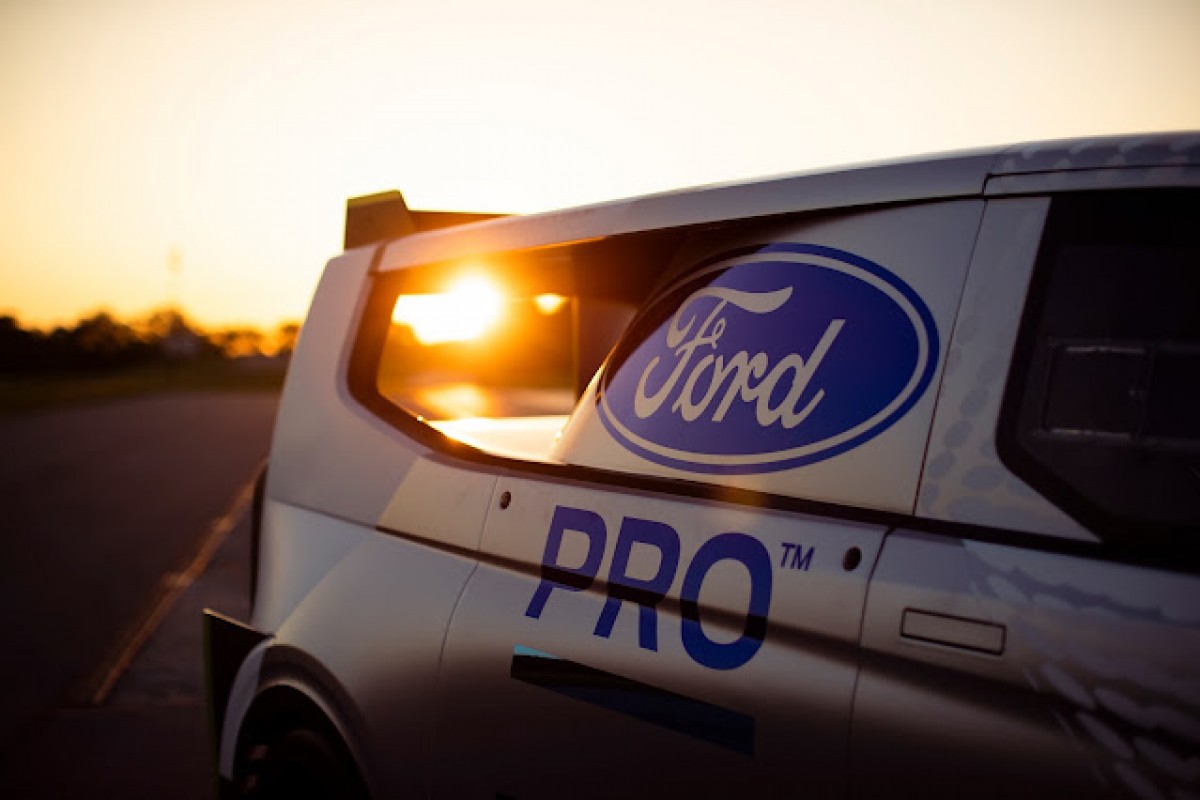 You cannot load much into this van - clearly
The battery is only 50kWh and the range is just 35km (just over 21 miles) but that's at race pace. Good enough for a flat out lap of Nurburgring, recharging can take about an hour which should be enough to calm your destroyed senses and take control over your shaking body.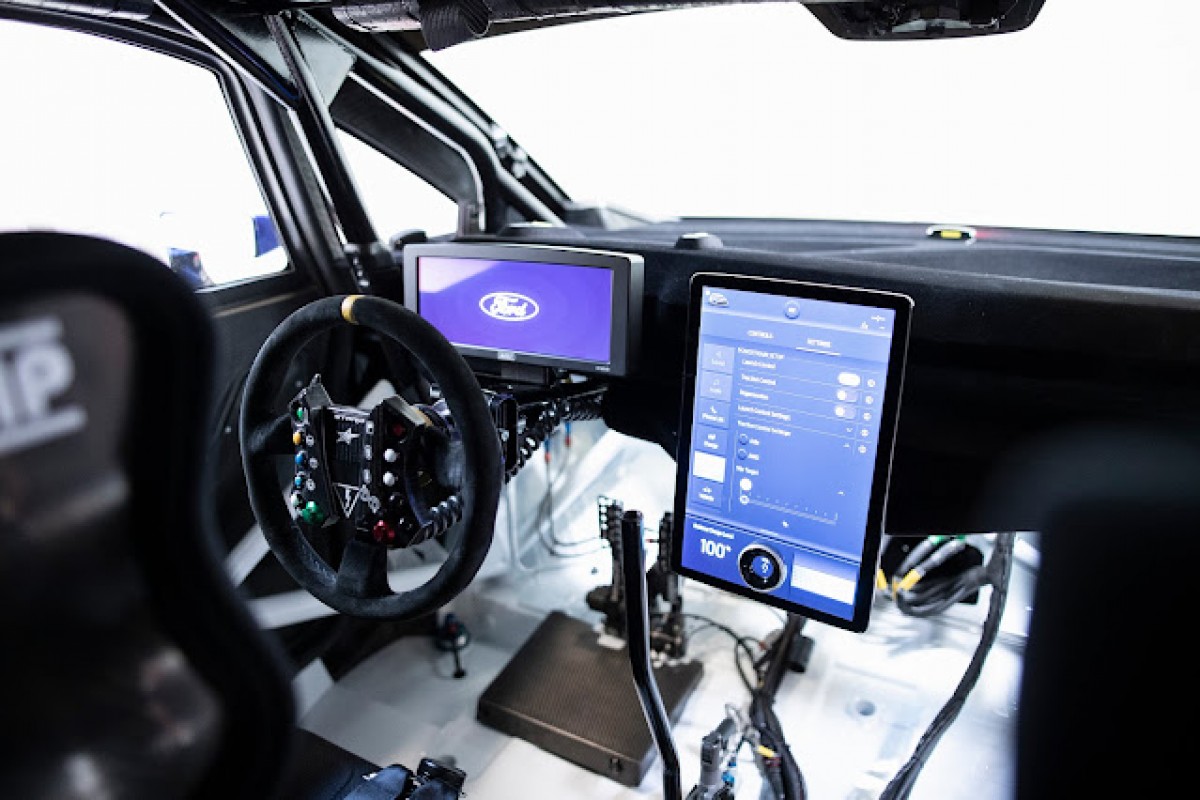 Not your standard working van - the "drift handle" says it all
This insane creation is a homage to Supervans of the past, it's a celebration of engineering skills of the Ford team and it is a tribute to Ford's forgetfulness. Every 20 years or so, Ford forgets that it is supposed to be building boring, mundane cars that we spend half of our lives in, commuting and being stuck in traffic. This is how Ford built the GT40, this is how Ford built previous Supervans, this is how we got the insane Ford Mach-E 1400.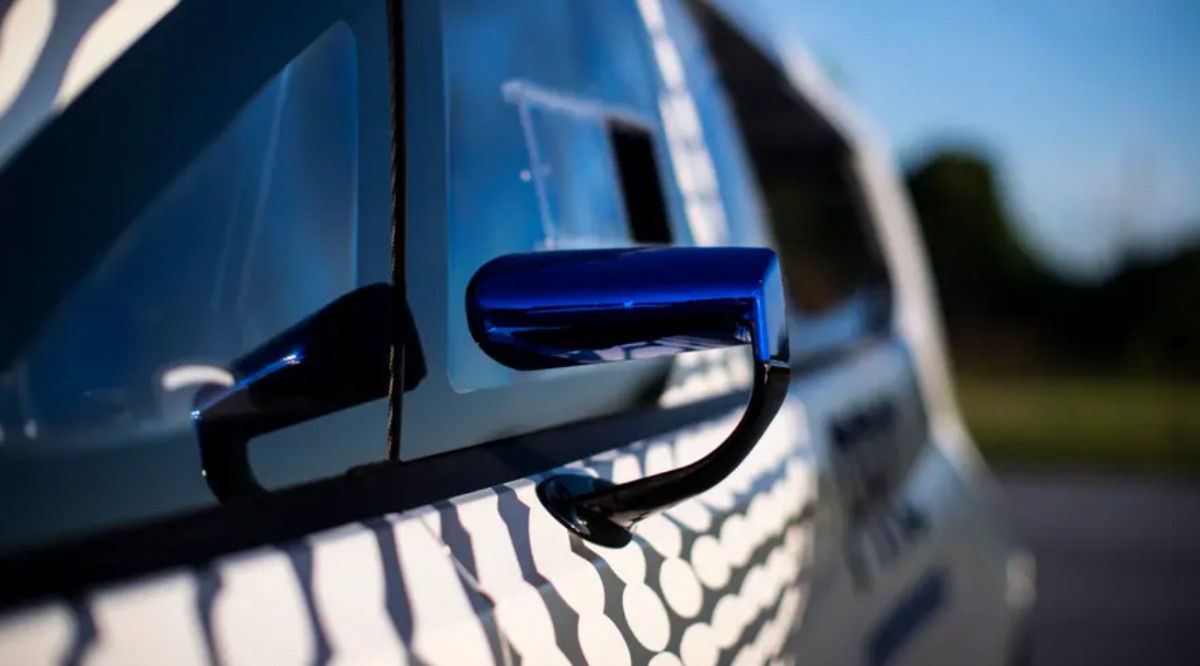 Not designed for reverse parking into tight spaces
In true Ford's tradition, the Electric Supervan is useless. Although it is road legal, it cannot be used for what it was designed to do originally - delivering stuff. You could probably squeeze a couple boxes of tissues in there but after 35 km of right foot fun the tissues will be desperately needed by the driver. The range is useless, it's only good enough for super fast takeaway deliveries as long as you don't mind your food all mushed - the van can pull probably close to 2G while accelerating and cornering.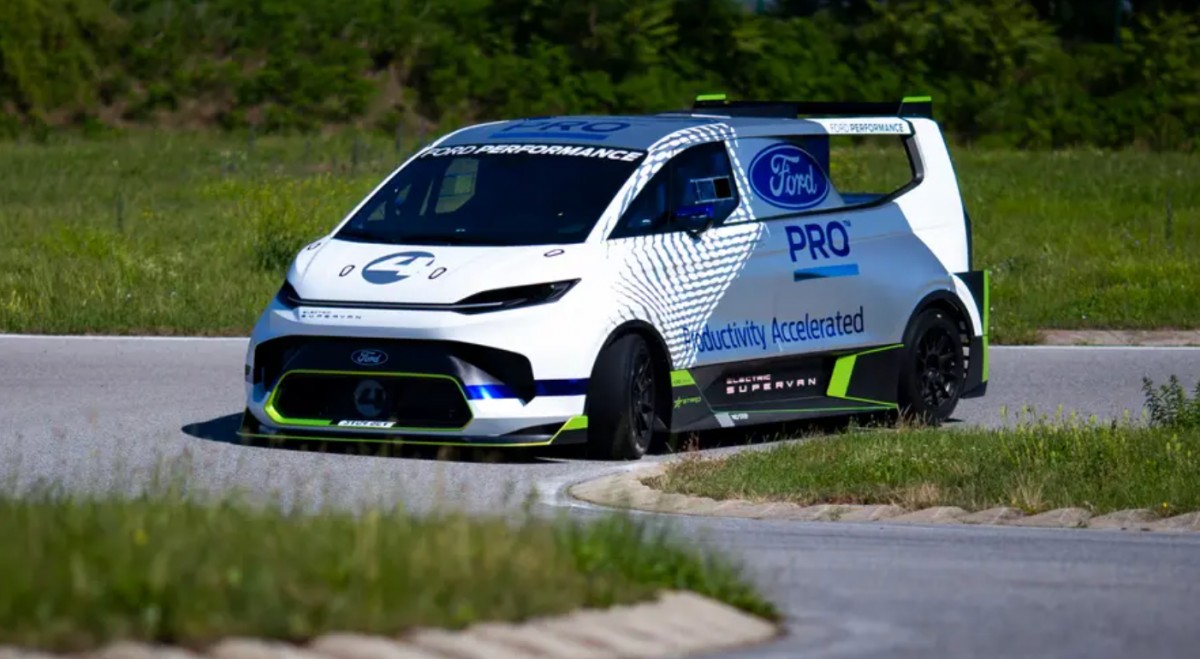 Ford designed a solution to world's problems - thank you Ford!
That's why it is perfect. It's absolutely bonkers, it's a celebration of the electric car revolution. It took Ford - again - to step out of the box and come up with a vehicle that is so outrageous and yet has such humble roots. It's not about the rest of the industry now trying to come up with their own versions, it's not about delivery vans replacing racing cars. It's about showing the amount of fun electric power can be. Thank you, Ford!