Kia has only just debuted its largest electric SUV - the EV9 - and the company is already following with a smaller EV. At the EV Day in China, the company introduced the Kia EV5, a much smaller electric SUV, but clearly inspired by its larger sibling.
How much of a concept car is the EV5? Not much it turns out, just like its bigger sibling the EV9, the production model will look very much like the concept vehicle. When will it be available? The company plans for the EV5 to go on sale later this year in the Chinese market.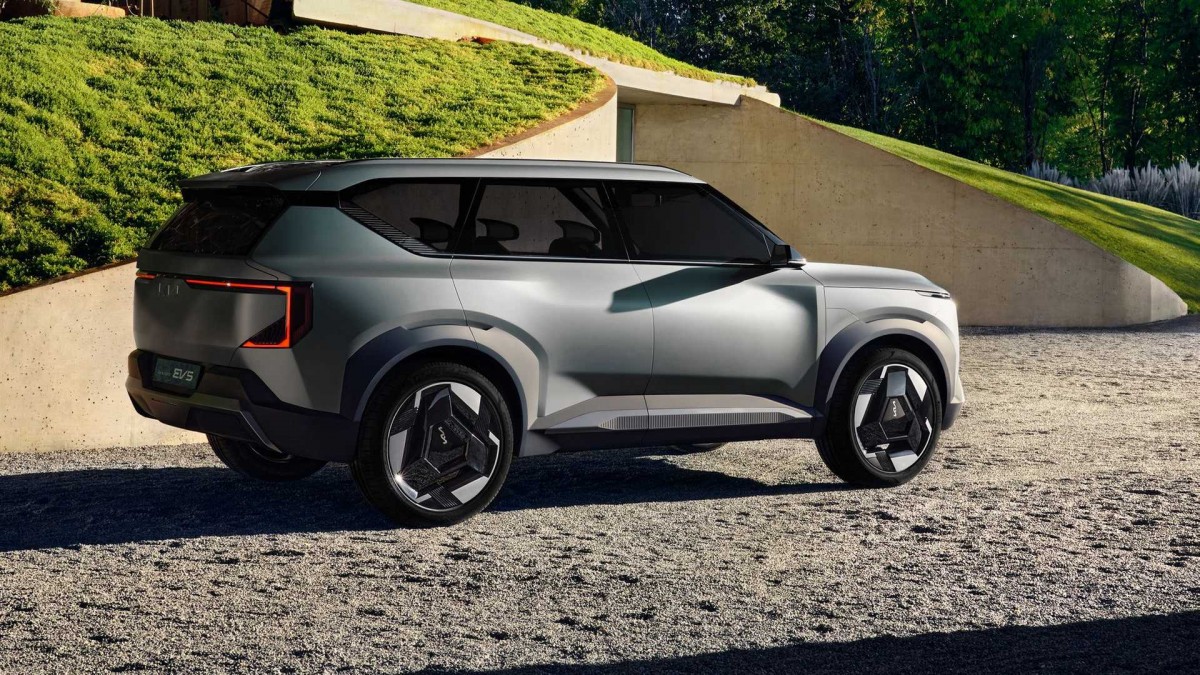 The EV5 name suggests the car will be slightly shorter than the current EV6 and it will be targeted at a different customer. It's not minuscule, the EV5 will sit above the updated Kia Niro EV and will be based on the E-GMP platform. That means familiar powertrains and batteries.
While we can be sure the suicide-style rear door from the concept won't make it to the reproduction model, the exterior design is very close to what we'll see on the road-going EV5. Just like with the EV9, Kia dropped the futuristic doors and interior but delivered a futuristic-looking car anyway. The EV5 interior won't be as futuristic as we see here on the concept vehicle, but the swivel seats may be optional according to Kia representatives at the event.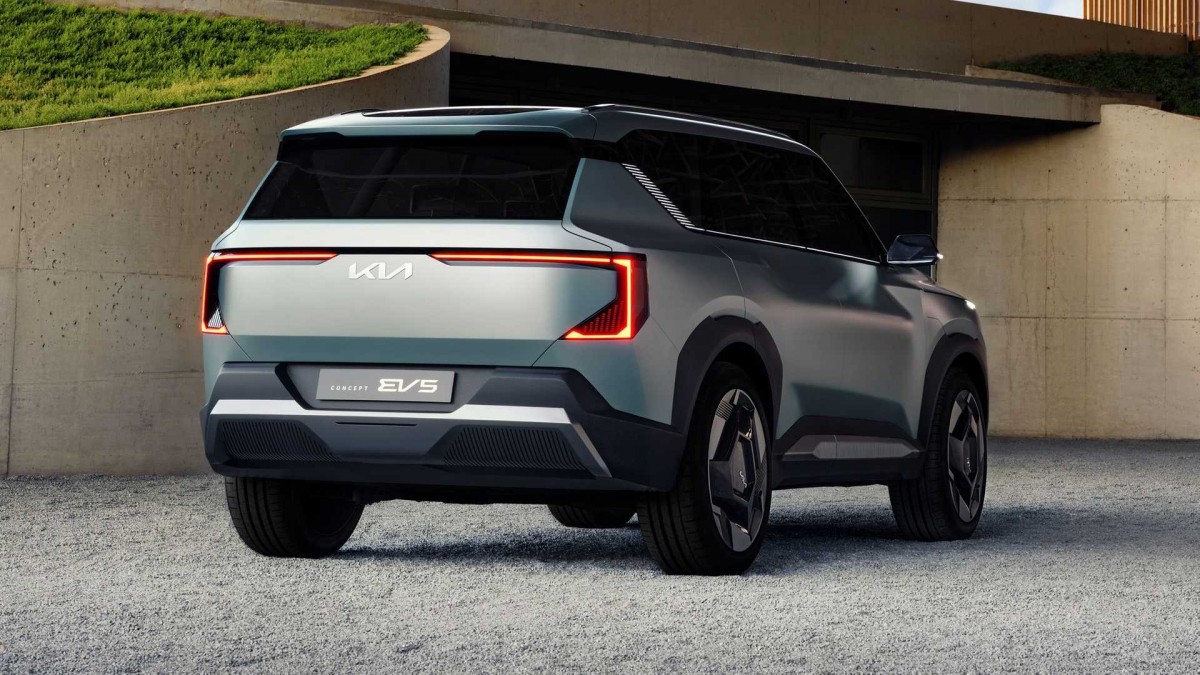 Since the EV5 will be built on the E-GMP platform, we can expect to see the 58 kWh battery pack coupled with an RWD 125 kW (170 hp) electric motor. The bigger 77.4 kWh battery and 168 kW (228 hp) electric motor duo from Kia EV 6 will most likely make its way to the new EV. Whether there will be a hot GT version, remains to be seen, but the AWD dual-motor versions will be part of the new model lineup.
Kia EV5 will go on sale first in China later this year, the company is already preparing the production model. Kia officials at the event did mention the global debut will come at a later point in time and even the US sales are apparently on the cards. Kia is on the roll and its latest designs and electric cars are becoming desirable but its attempt to sell the EV5 first in China may not be as easy as the company expects - many established brands struggle with the Chinese market.