The rumors of an updated and improved Tesla Model 3 have been swirling around the Internet for a while now, the project allegedly known internally as "Highland". A Twitter user in Santa Cruz spotted a camouflage Model 3, which gives even more credence to the rumor.
So what do we see? The Model 3 in pictures has well camouflaged rear and front, there are enough clues to figure out some changes. Starting from the bonnet - there is extra padding sawn into the camo cover to hide the new shape of the hood which most likely will be sitting a bit lower than it does on the current model.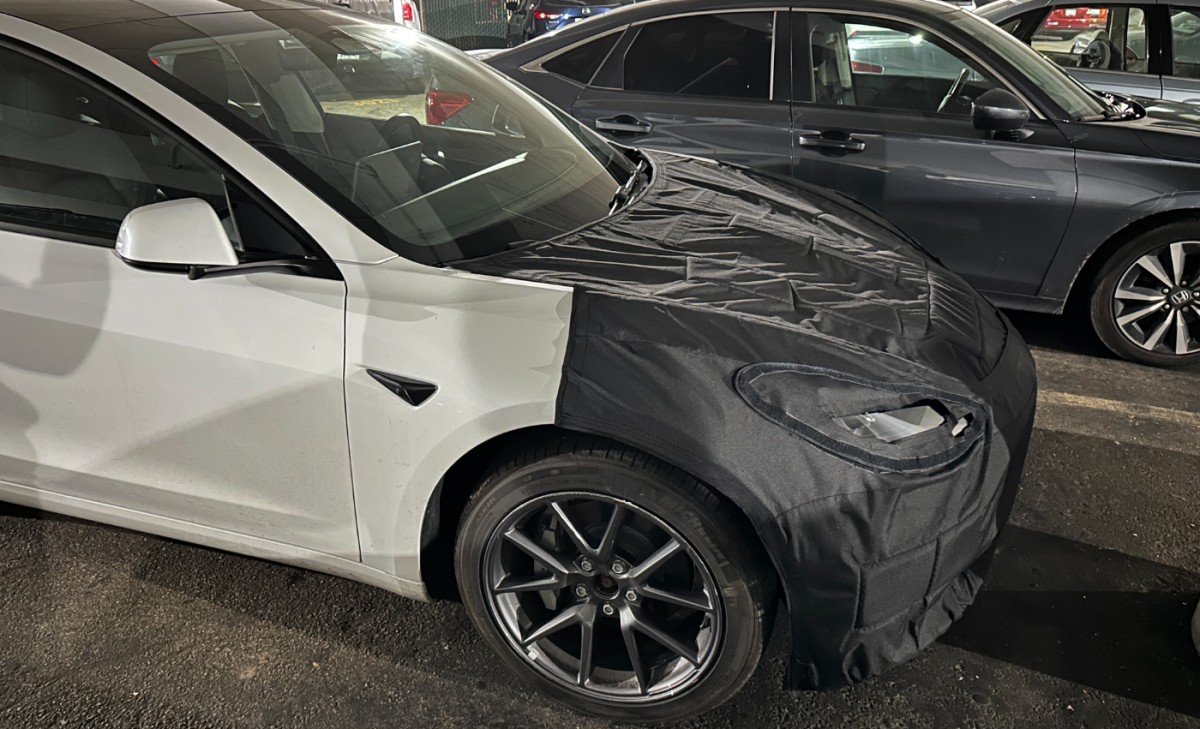 The front looks like the bumper "break-over" line is higher, but it is simply exaggerated by another piece of thick foam sawn into the fabric. What really is happening under that cover? It looks like the entire front will be much smoother and it will lose the recognizable shape we are used to.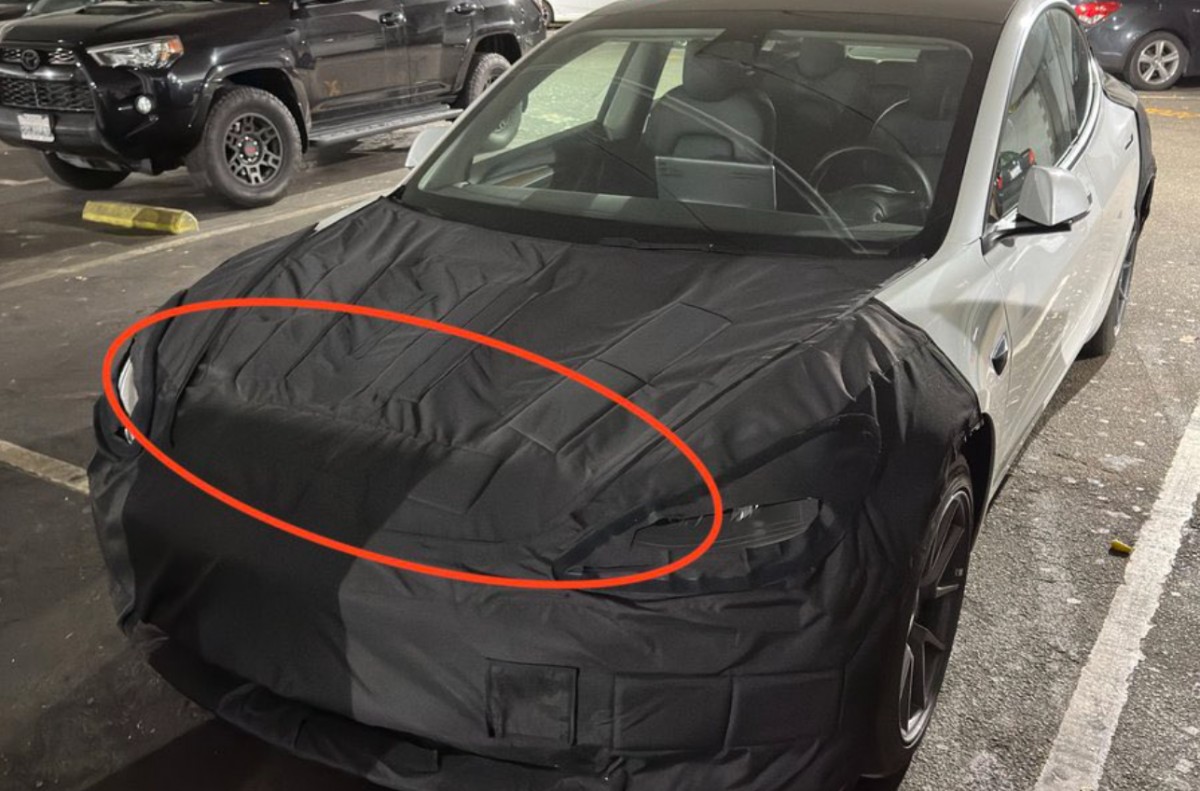 There appears to be a camera module in the top corner of the headlight - it's a new feature and an interesting location for it. Putting the camera right in the corner removes the blind spot and improves the visibility for the FSD.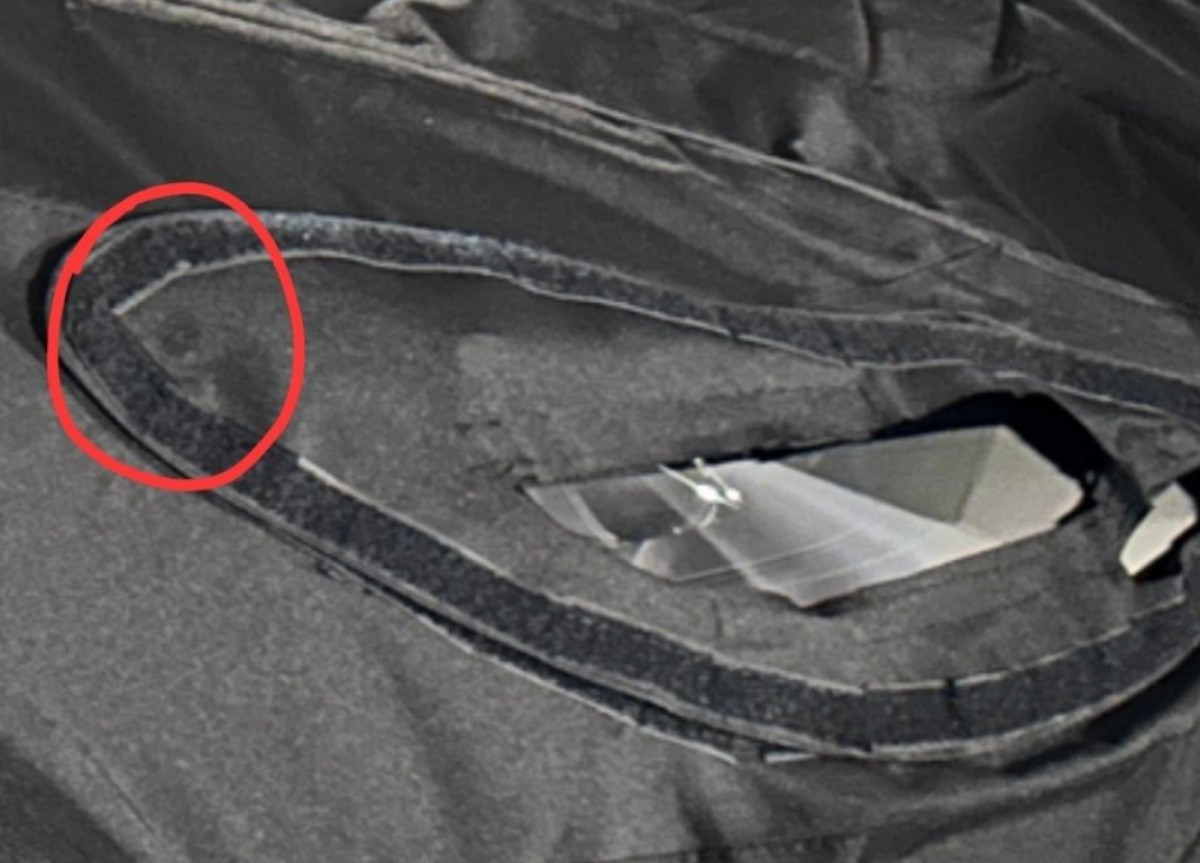 The lower part of the bumper again, the camo cover has quite few thick squares of foam sawn in by the corners, they are trying to cover up the new shape of the bumper which will be much more sculpted then the current one. There is a clear attempt to tidy up the airflow over the front of Model 3 and we can expect an improved range.
The rear is fully covered as well hiding some more aero improvements. The wheel arch seems to be more pronounced in another effort to guide the air around the car and there is a smooth transition into the bumper that tries to duct the air towards the back and reduce the turbulence. The rear seems to be smoother and since the taillights are partially covered - we can expect a slightly different design.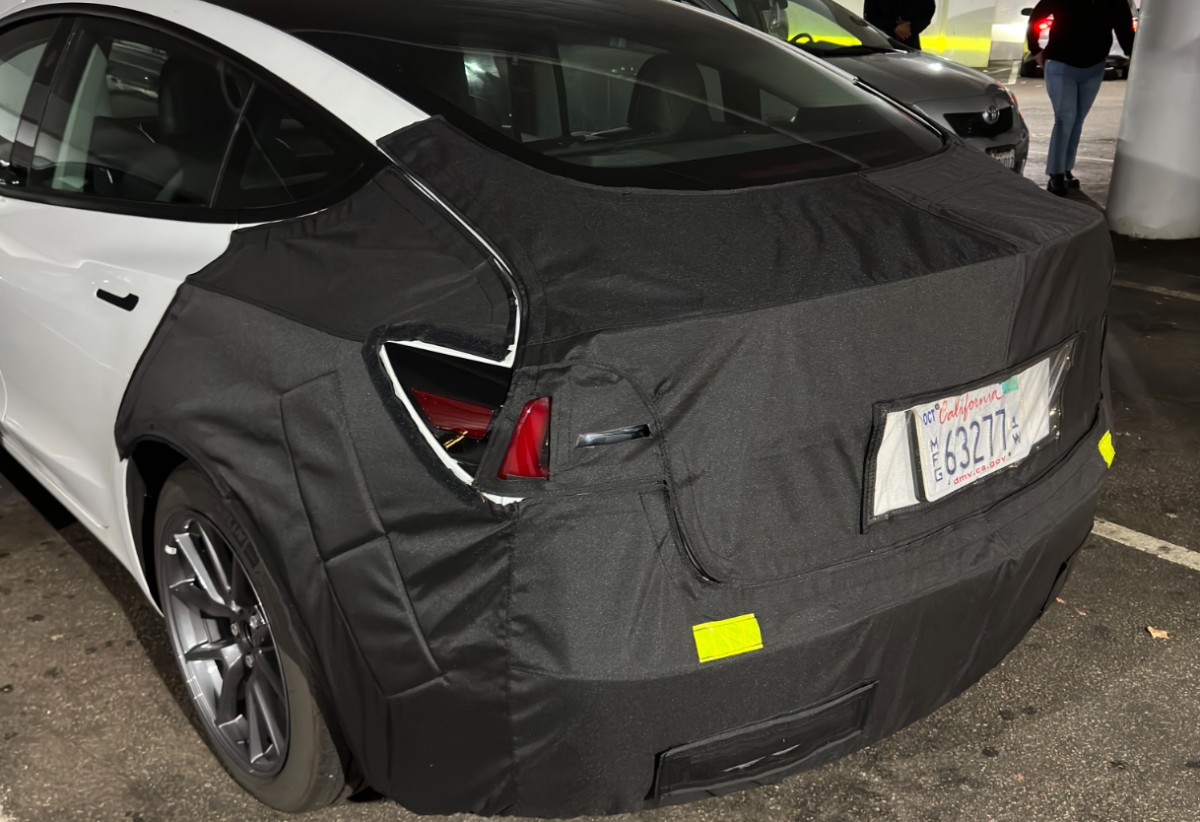 Since the photos are quite high resolution, we get to peek inside the car and there is a new door panel featuring a wooden insert, the whole panel appears to have been redesigned slightly.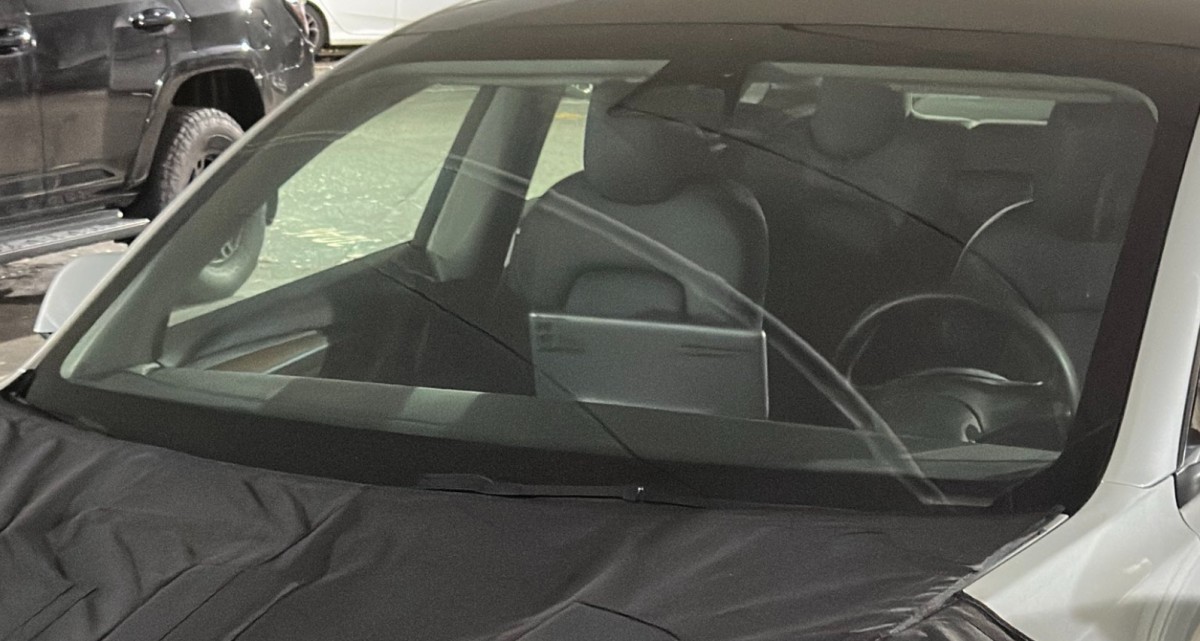 This is a vehicle clearly in final stages of testing and as such we can expect an unveiling pretty soon. It looks like the 2023 Tesla Model 3 will get a new design and improved EPA ratings - great news for new customers and a sign that Tesla is focusing its efforts on Model 3 to improve its sales. We can expect Model Y to follow the redesign shortly after and possibly both the Model S and Model X will end up having another midlife nip-and-tuck.
Clearly wanna wait to see that !!! Hope it will looks like a Model S ... would be great !