TAG Heuer Connect Calibre E4 Porsche Edition smartwatch can control your Taycan
TAG Heuer announced its new smartwatch, the Connect Calibre E4 Porsche Edition. As the name implies, the design and the special watchface are inspired by the Porsche cars, more precisely - the Taycan.
You will find that distinctive blue electric blue accent color from the Taycan on the watch and the stitches on the band. The bezel goes from 0 to 400, which Tag Heuer says references the Taycan's speed. The body is made of sandblasted titanium, whereas the crown on the right is steel and rubber. The strap is calfskin on a rubber base and designers were able to apply a finish that strongly resembles carbon fibre.
The best part is that the watch comes with a special watchface with complications that give you info about your own Tycan. You can check the battery charge, remaining mileage, total distance traveled and battery temperature.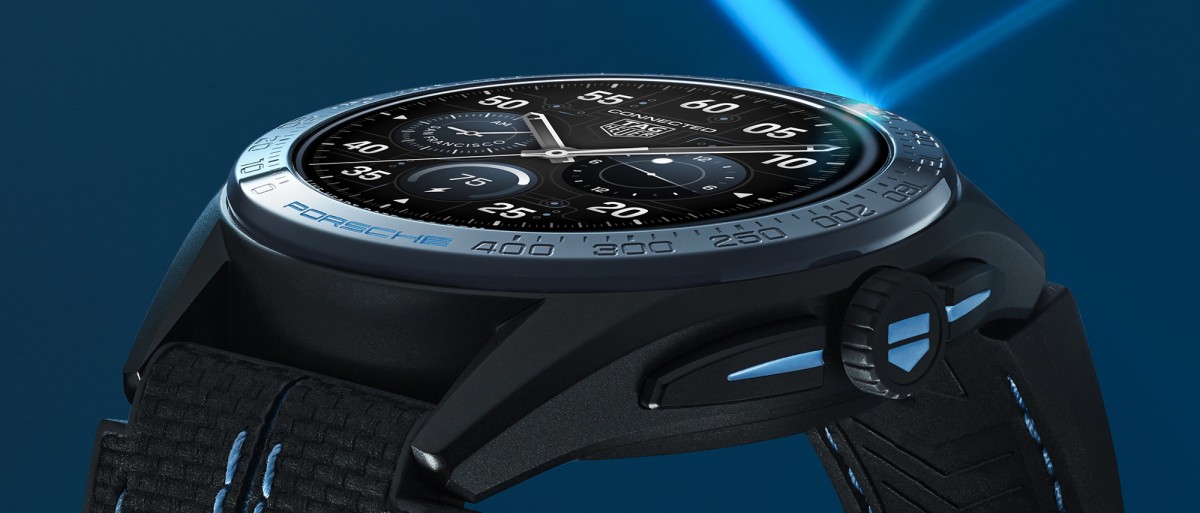 As far as hardware specs go, the device is built around a 1.39-inch OLED display, Snapdragon 4100+ SoC running on WearOS 2 and draws power from the 430 mAh battery. The usual smartwatch features apply, such as GPS, heart-rate sensor, accelerometer, automatic activity tracking, all-day heart rate monitoring, etc.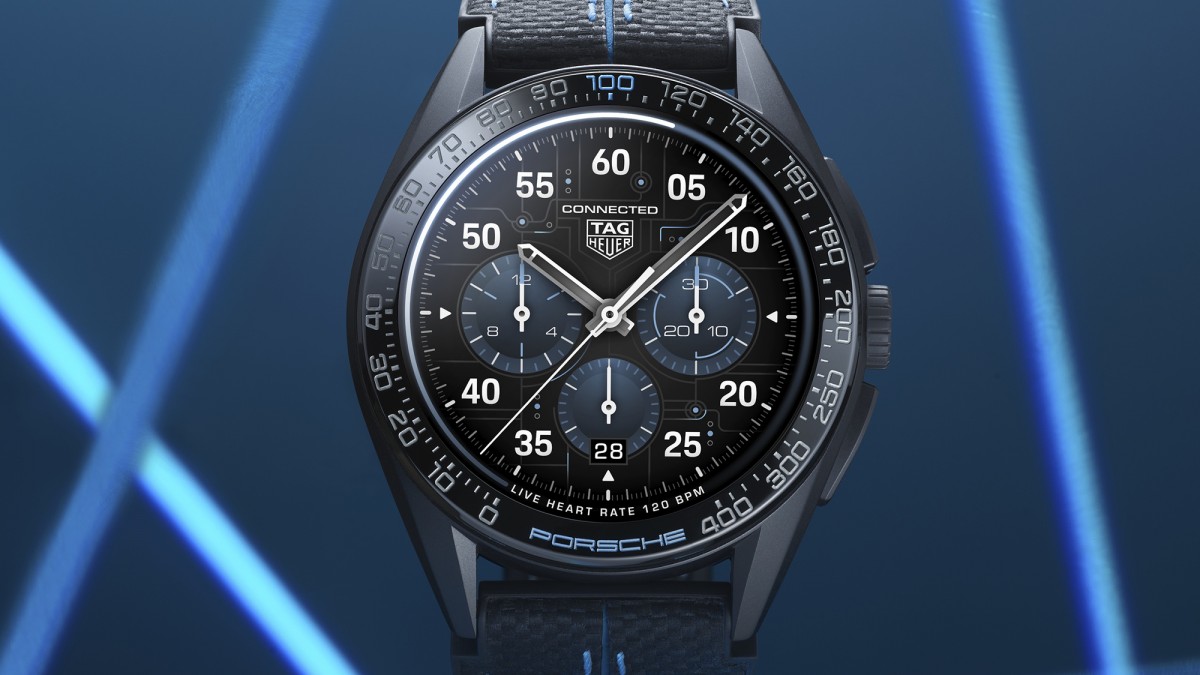 The costs $2,750 and availability is confirmed for sometime in September.
How can a smartwatch have a caliber?
I an really fat so will order x2
The 400 is not likely the speed, but the perhaps the range of the vehicle (around 400km). The top speed on the Taycan Turbo S is 161 miles/hour or 259 kilometers/hour.