Mercedes-Benz is gearing up to launch the updated version of its electric van eSprinter. The official launch is happening some time in February of the next year, but since this is an update and not a new vehicle, there are only some details the company is not sharing at the moment.
The biggest change will be the battery choice - there will be three options for customers to choose from and Mercedes was happy to go public with the results of its recent road test.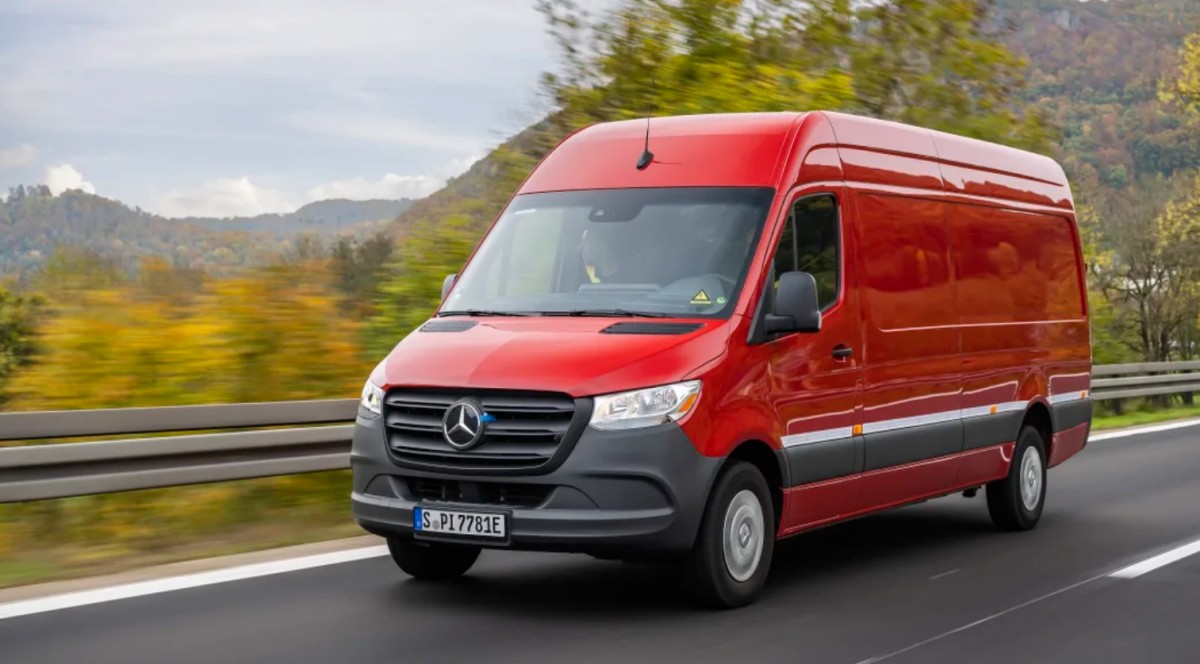 The high-roof and long-wheelbase version of the van equipped with the largest battery pack was tested in Germany on the open roads and it managed to squeeze out a reasonable 475 km or 295 miles without any top-ups. The route took it from the Mercedes-Benz museum in Stuttgart across the Jura mountains of Swabia and ended at the Munich airport.
That alone is a huge improvement over the current model which manages a miserable 93 miles on full charge (just under 150 km). That figure is very important for the company because for the very first time the eSprinter will be sold in North America. The customers in the US will be offered only the models with the largest battery pack so that is the mileage they can expect.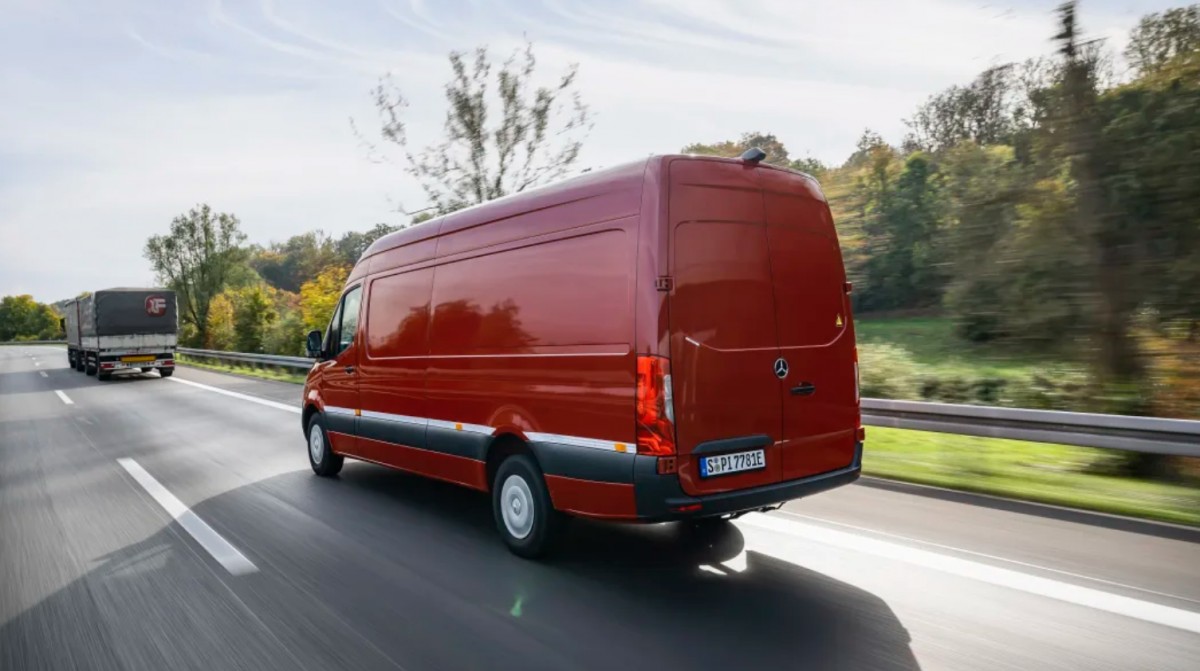 There are some details missing though from the test results - the company did not confirm if the van was fully loaded or there was no load at all. It would be strange to test the vehicle empty but since there is no official confirmation we better reserve our judgement for later.
The refreshed eSprinter will not only be sold in the US but it will be manufactured there as well. Once the production kicks off in Charleston, South Carolina, in the second half of the next year, the sales will follow shortly after. For the European market, the van will be manufactured at two locations in Germany.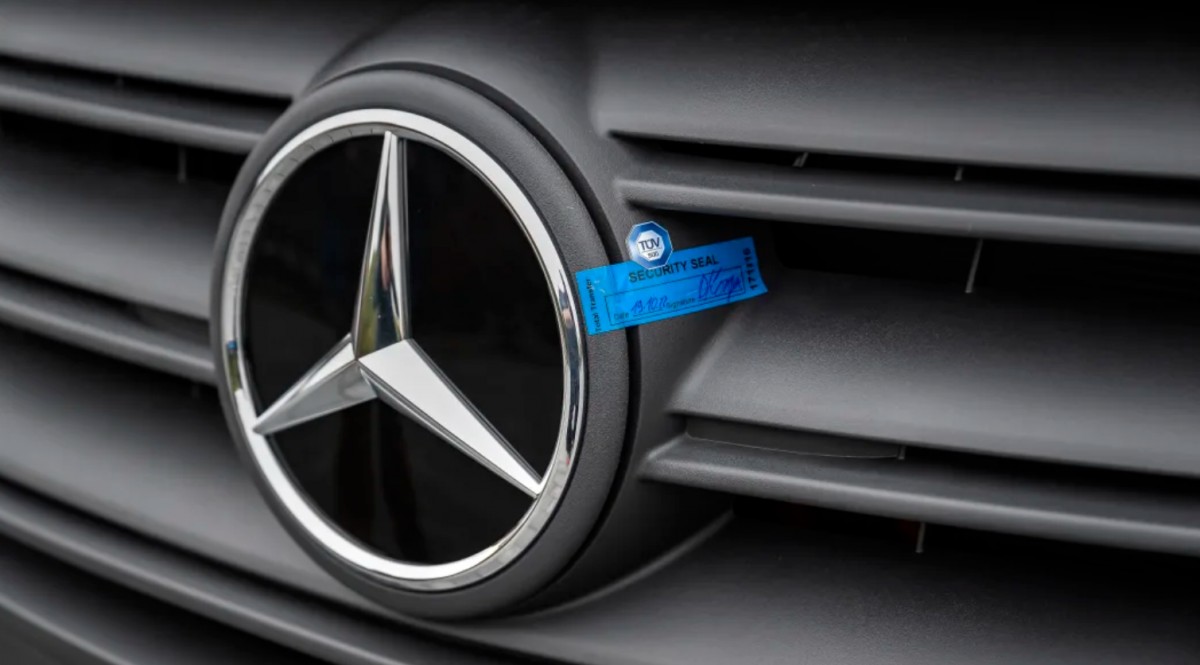 Charging port was sealed to stop unauthorized top-ups
Nearly 500 km or 300 miles on one charge is a decent range for an European van where this probably is just enough for a usual delivery route in the suburbs or out in the less populated area. It is enough as well for the majority of uses in North America with exception of rural and remote areas.
It takes a delivery driver about 8 hours to cover a distance of 300 miles with frequent stops which is nearly a full shift. It sounds like Mercedes has nailed the electric delivery van offering - all we need now is an independent test.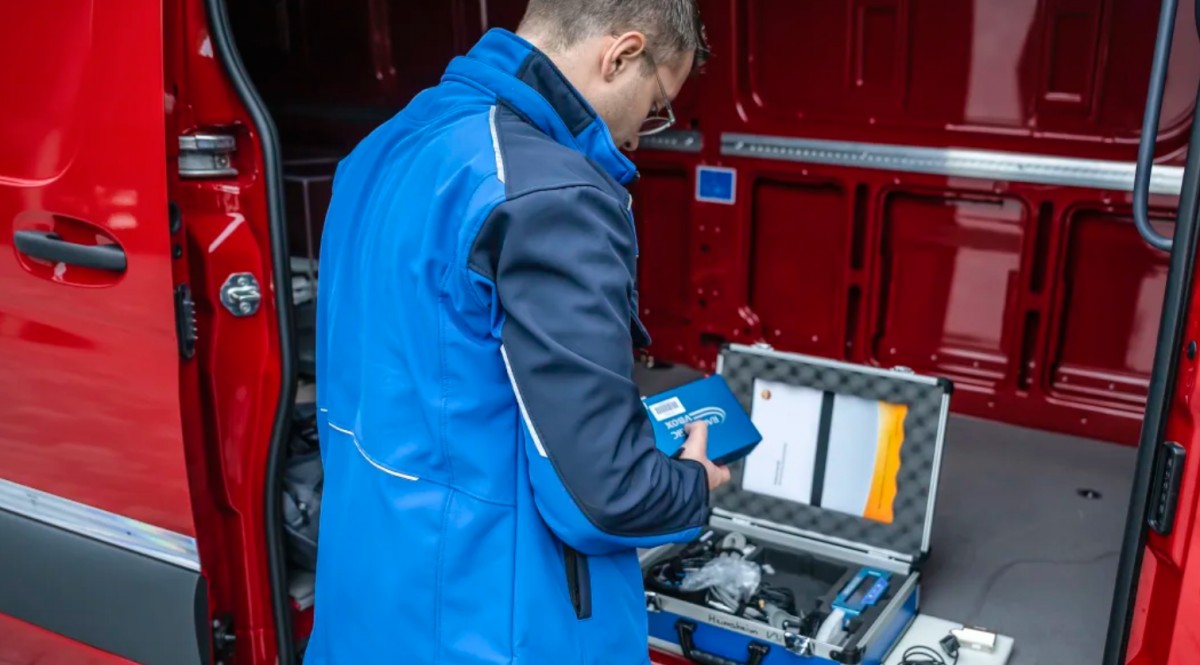 It sure looks like an empty van - but it could have been loaded up later