Tesla is rolling out the FSD (Full Self Driving) to all customers in North America. Since the software is still in Beta, anyone who wants to try it out has to request it via the car's on-screen menu.
The roll-out is happening against a backdrop of the company facing potential criminal investigation from the Department of Justice. DoJ is investigating what it calls "false claims" from Tesla regarding capabilities of the Autopilot.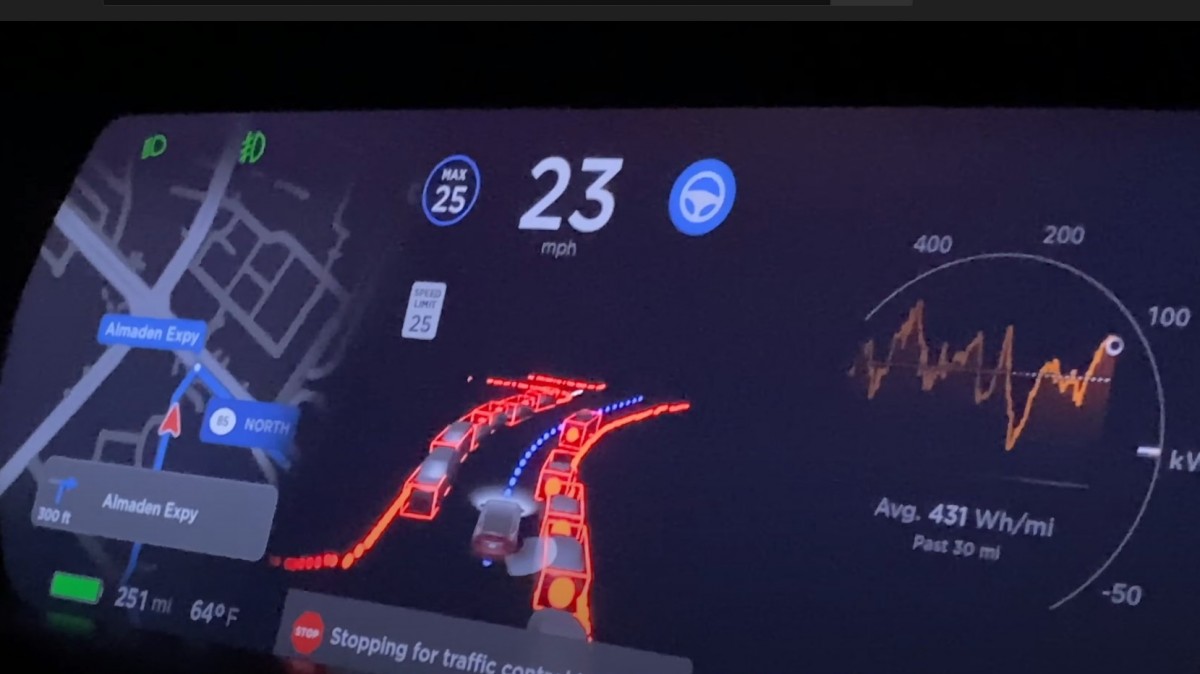 Autopilot is an advanced driver assistance system but despite its name, it actually cannot drive the vehicle on its own. That job is handled by FSD which in the US costs an eye-watering $15,000 after numerous price hikes. The FSD is supposedly able to handle navigating the city streets and highways with drivers only minimal input. The system offers fully automated parking and summon function as well as road sign and traffic light recognition.
Until now Tesla was requiring anyone who wanted to take part in FSD testing to have a safety score of at least 80. This requirement has been dropped now and even the initially required minimum of 100 miles traveled with Autopilot engaged is no longer mandatory.
As of now anyone who can afford the $15,000 fee can have access to FSD regardless of their driving habits and experience. That is either a sign of Tesla's confidence in its software or utter desperation to roll it out before the end of this year regardless of potential consequences.
Safety score doesn't matter. I had a 68 and got beta 😂. I'll be safe on beta tho. pic.twitter.com/Xj274rSIKr

— Adnan Shaikh (@sh98538914) November 24, 2022
Elon Musk did promise the FSD would be available for every Tesla vehicle before the end of this year but he did eventually concede that it wouldn't get approval from authorities this year. That's why the software is still stuck in the Beta phase.
Allowing everyone to use FSD will provide Tesla and its supercomputer Dojo with far more data and as a result it will speed up the learning of the system. It's a catch 22 - for the FSD to get better it needs to be released to the public - but it cannot be released due to its lack of approval from authorities. There is no approval due to the concerns for its capabilities which can only be improved if the system is fully released.
Tesla is having one heck of a year-end. With criminal investigation mooted by DoJ, special investigations from NHTSA looking into no less than 36 accidents involving Autopilot, Elon's Twitter saga you would think investors had enough to worry about. Is this yet another gamble from Musk? Will it pay off or will it backfire spectacularly? The problem is that any failure will involve most likely vehicle damage and potentially injuries. Let's wait and see.
everyone that has the right hardware and has payed 12 000 or a bit less before they raised the prices