Yesterday BYD celebrated its 1 millionth car produced this year. The vehicle in question was red BYD Song Plus DM-i, a plug-in hybrid version of BYD's most popular model and the fastest selling SUV in China.
BYD EV sales numbers are staggering - 174,915 units sold in August alone. That includes EVs, EREVs and plug-in hybrids. The total for the first eight months of 2022 was 978,795. And then it took only five days to reach the 1 million mark.
The Song model alone sold 42,500 units in August and it has sold 1.29 million units since its launch. There are several variants of the BYD Song with the Song Plus DM-i offered in seven versions and starting at $22,040 after local EV incentives.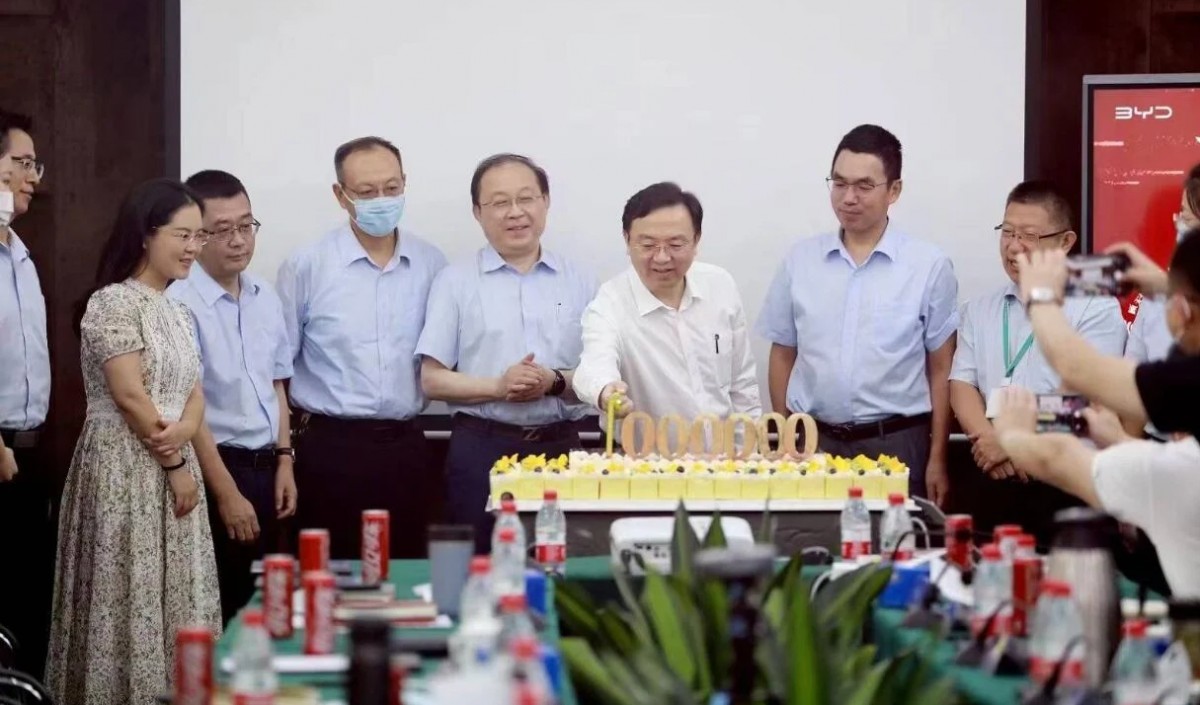 Big celebrations at BYD
BYD stopped manufacturing cars powered purely by fossil fuels back in March this year, but that didn't stop its sales' growth. To see the progress, we only need to look at total sales of EVs in 2020 - 189,689 units. The following year this number went up to 603,783 and in just over 8 months of this year BYD reached 1 million electric cars.
Between January and July this year, BYD sold 200,357 Song cars, which put made it the most popular SUV sold in China. 2nd place went to Haval H6 and third place went to Tesla Model Y with 141,306 units sold.
BYD is working as fast as its workforce possibly can. Scaling up the manufacturing clearly is speeding things up but let's not forget the customers are still waiting 4 to 5 months for their cars due to order books filled with 700,000 outstanding orders.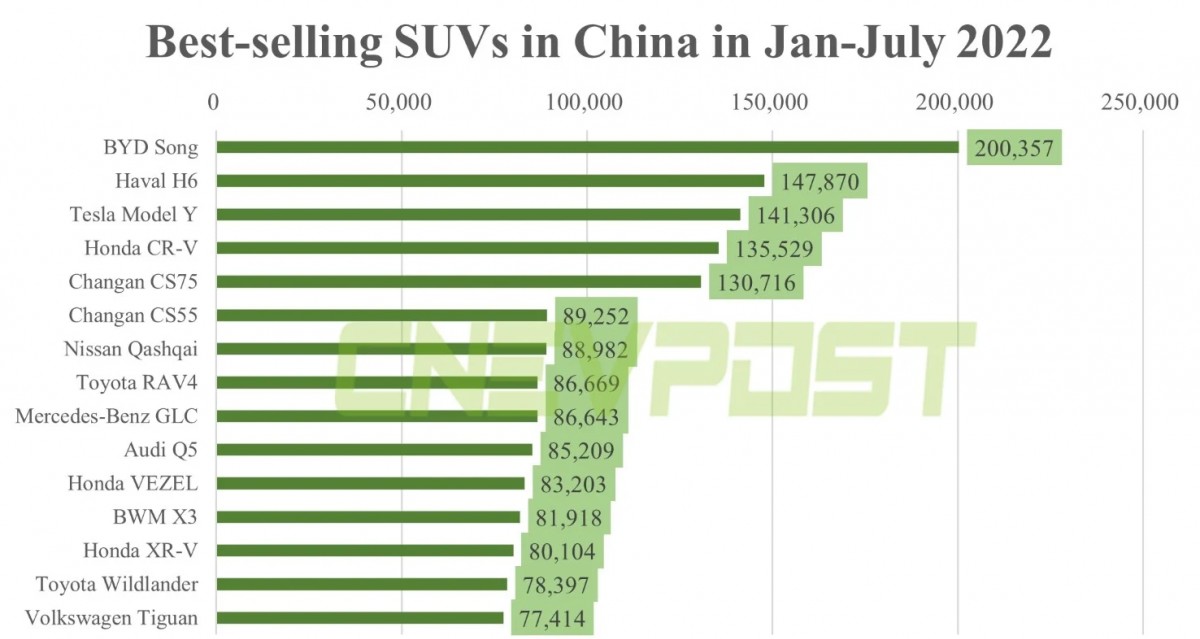 BYD Song is China's best selling SUV - photo courtesy of CNEVPOST
BYD aims to produce 280,000 vehicles a month by the end of this year and at the beginning of 2022 it hoped to achieve 1.5 million sales this year. Judging by the numbers, it looks like it's going to beat the expectations.
BYD is just a part of a much larger picture that is thriving EV market in China. The country established a target of 25% of all car sales to be NEVs (new energy vehicles) by 2025. But thanks to a combination of high customer demand and the manufacturer's faster than expected shift to EV manufacturing we are already there.
The 25% EV sales goal was first reached in April of this year and then nearly in July again with 24.5%, the August numbers aren't in yet but it's likely they will go over the 25% threshold this time. The average for this year so far stands at 22% or 14.48 million EVs.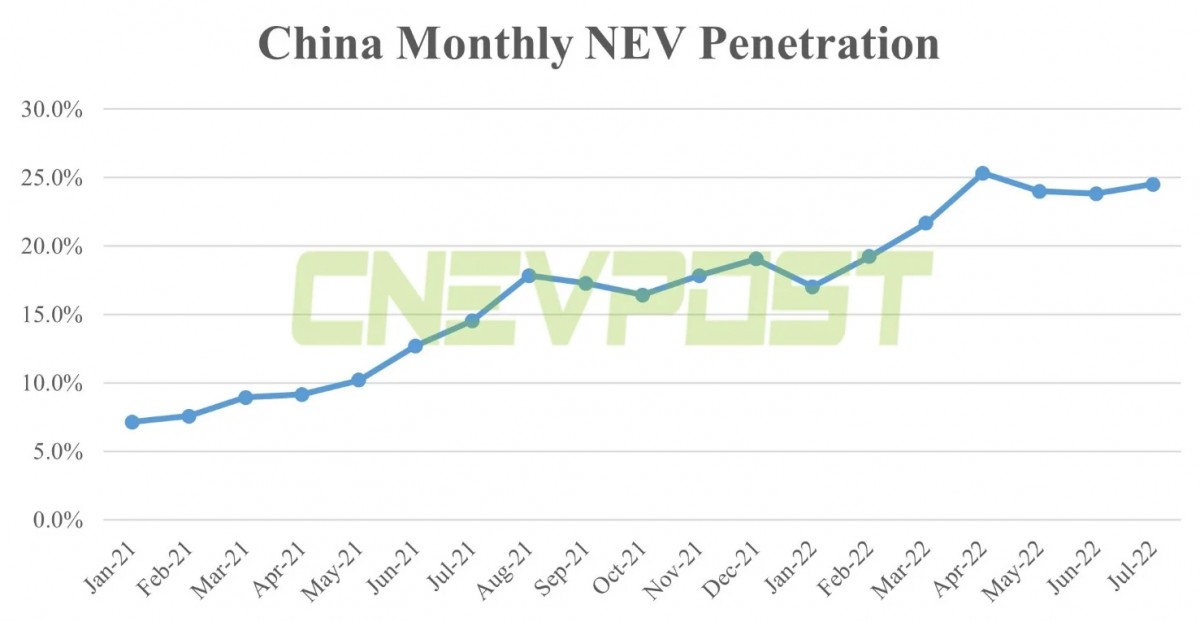 China is on track to achieve its 2025 target this year - photo courtesy of CNEVPOST
BYD Chairman claims the EV sales rate will increase to 35% of market share by the end of this year. There are no signs of the EV industry slowing down any time soon, China is the fastest growing EV market in the world and it might be among the first where EV sales overtake ICE ones.