Finally the public got its chance to look at and actually touch the new DeLorean Alpha5. After its digital unveiling in May, the company promised to bring the vehicle to Pebble Beach for an official debut and they delivered on that promise.
There it was, sitting proudly with its gullwing doors high in the air, glistening in the sun with its candy red paintwork - a legend reborn. We wrote about the car extensively before but seeing it in the flesh is a completely different experience.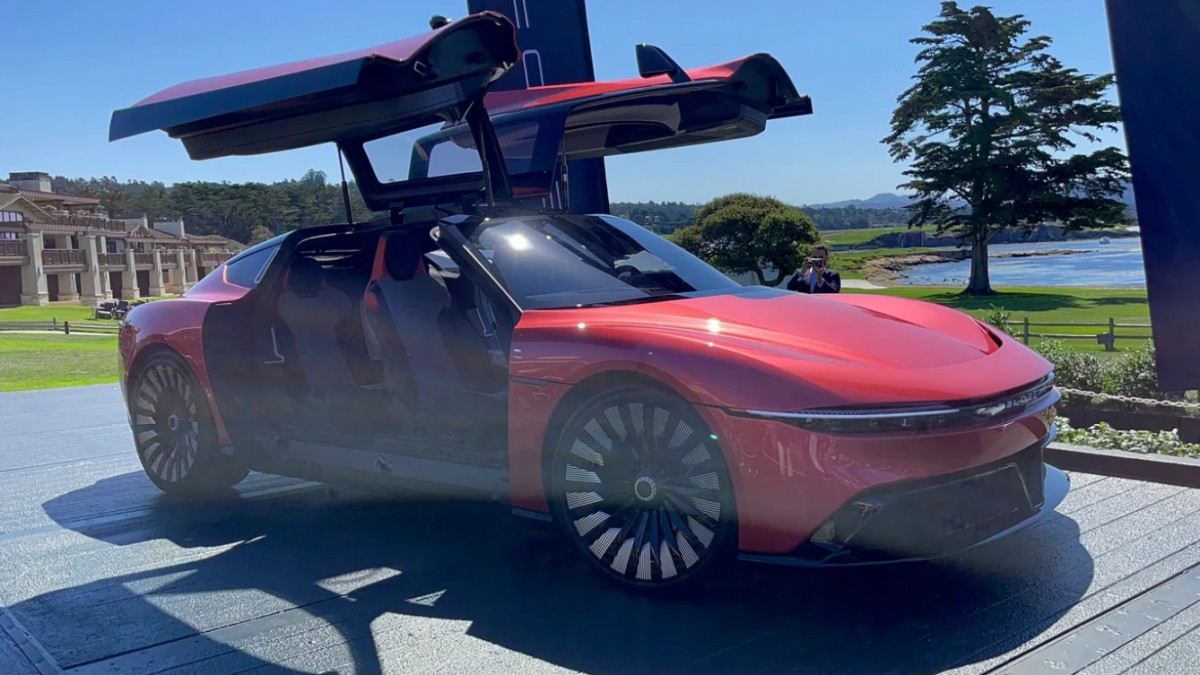 DeLorean Alpha5
Until now many people didn't believe the company would actually be able to deliver the car, let alone start talking about sales. Yet here we are, Alpha5 is official, first orders are being taken and customers seemingly can't get enough of the car. Sounds and looks like a runaway success.
DeLorean teamed up with ItalDesign to produce the working prototype and the car looks ready for production. Initially only 88 cars will be available for sale at an undisclosed yet price. The company claims the Alpha5 can travel for 300 miles when its 100 kWh battery is fully charged and it can accelerate from 0 to 88 mph in just 4.35 second. If you're not sure why the 88 mph is significant - it's the speed the original DMC12 needed to travel through time.
We have gathered some photos from Pebble Beach for you to enjoy the Alpha5:
On a side note, the DeLorean company can't get away from controversy, at the moment the executives are being sued by Karma Automotive for alleged intellectual property theft. Karma claims that at the time when Joost de Vries, Alan Yuan, Troy Beetz and Neilo Harris formed and solicited investments for DeLorean, they were in fact employees of Karma and were working on secret Project 88 which was meant to revive the DMC12.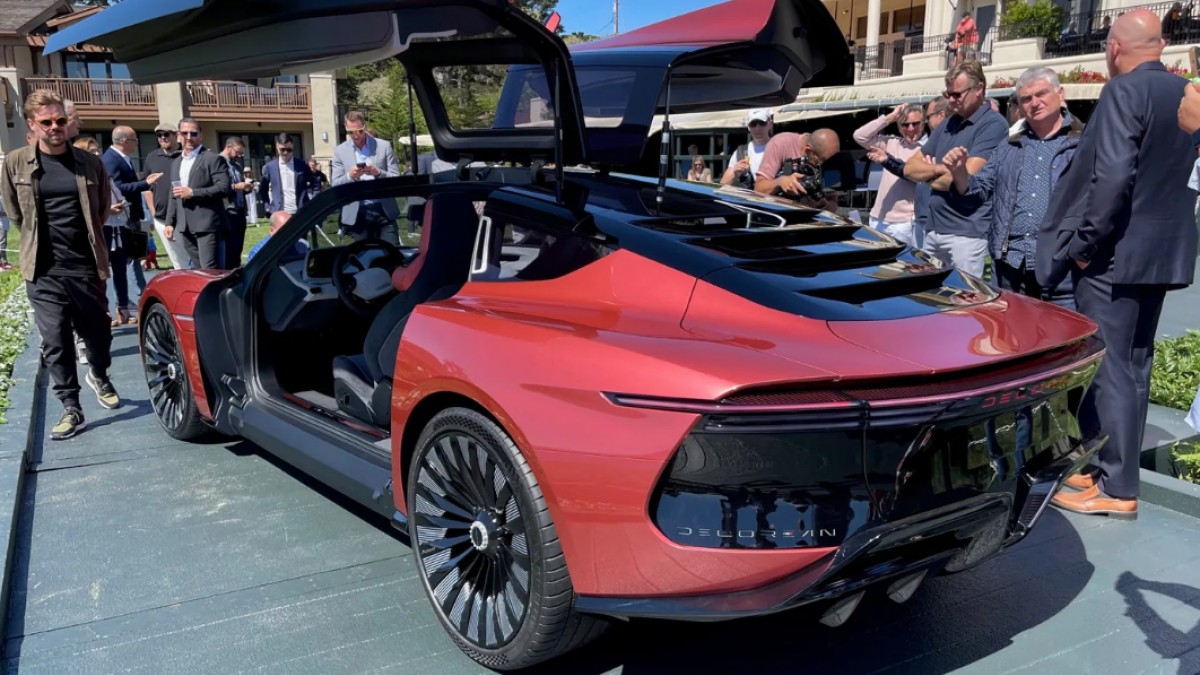 It will be interesting to see the outcome - DeLorean Alpha5 is a stunning piece of automotive design and let's hope it actually gets to put the wheels down to the road.
Meh, give us the Hyundai N Vision 74 instead!
I've got one of these in my classic car collection in 2072 😆