Electric vehicles are not just the rides of tomorrow; they could well be the undisputed kings of the road in less than a decade. According to a report by the Rocky Mountain Institute (RMI), the quiet hum of EVs, notable for their low decibels and distinct torque, might dominate our streets, holding a global market share of anywhere between 62-86% by 2030.
Now, take a moment to digest that. If you rewind to 2020, only 5% of cars sold were electric. This figure almost tripled to 14% in 2022. So, what sparked this dramatic surge?
China and Northern Europe have emerged as frontrunners in the EV race. Norway, for instance, now boasts a whopping 71% EV market share. Meanwhile, China, the global EV behemoth, had a market share of 27% in 2022. The rest of Europe and the USA trailed at 20.8% and 7.2% respectively. But keep an eye out for Indonesia, India, and New Zealand - they're rapidly catching up.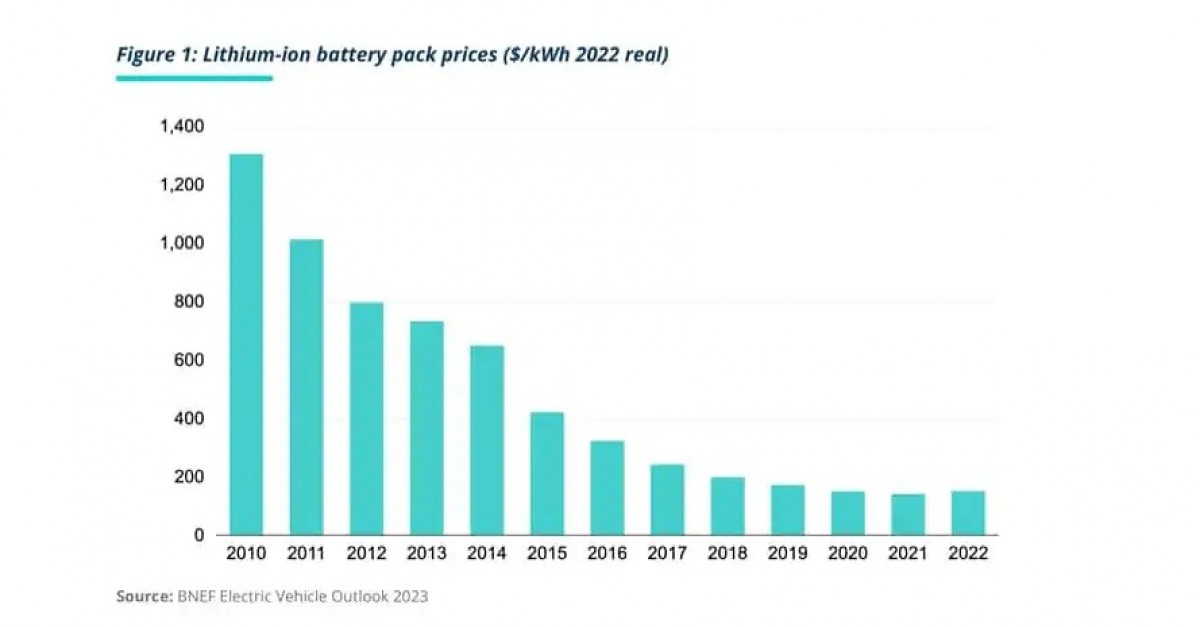 What's fueling (or should we say, charging?) this radical shift? RMI's report hints at economics. Many EVs have already reached a point where their total ownership costs are on par with their gas-guzzling counterparts. By 2030, that sticker price might look just as attractive. Take the Tesla Model Y, for instance; it's already toe-to-toe in terms of cost with its internal combustion engine rivals.
Economics aside, other factors are propelling the EV movement. A flurry of EV battery and car factories are cropping up, promising ample supply as we approach the next decade. In the U.S., the Biden administration's Inflation Reduction Act and the Bipartisan Infrastructure Law have spurred a spree of factory building and retooling.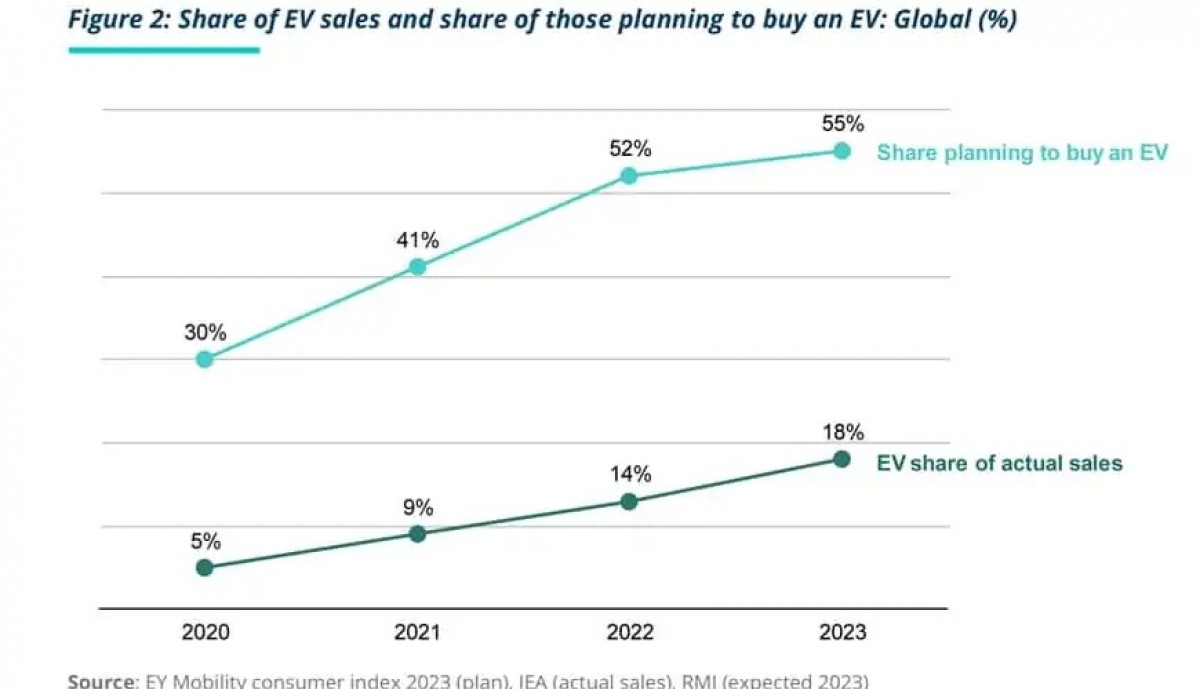 Battery technology, that linchpin of the EV revolution, has seen costs nosedive by 88% since 2010. Not to mention, their energy density is getting better, increasing by six percent annually. And if you're one for graphs, you'd be awestruck by the staggering plunge in battery prices over the years.
With EVs on the rise, the age of internal combustion engines (ICE) seems to be cooling off. RMI's findings suggest that the demand for gas-powered cars hit its zenith in 2017 and has since been on a downhill ride, diminishing by five percent each year. By 2030, the thirst for oil could drop by one million barrels daily. That's a staggering quarter less global oil demand.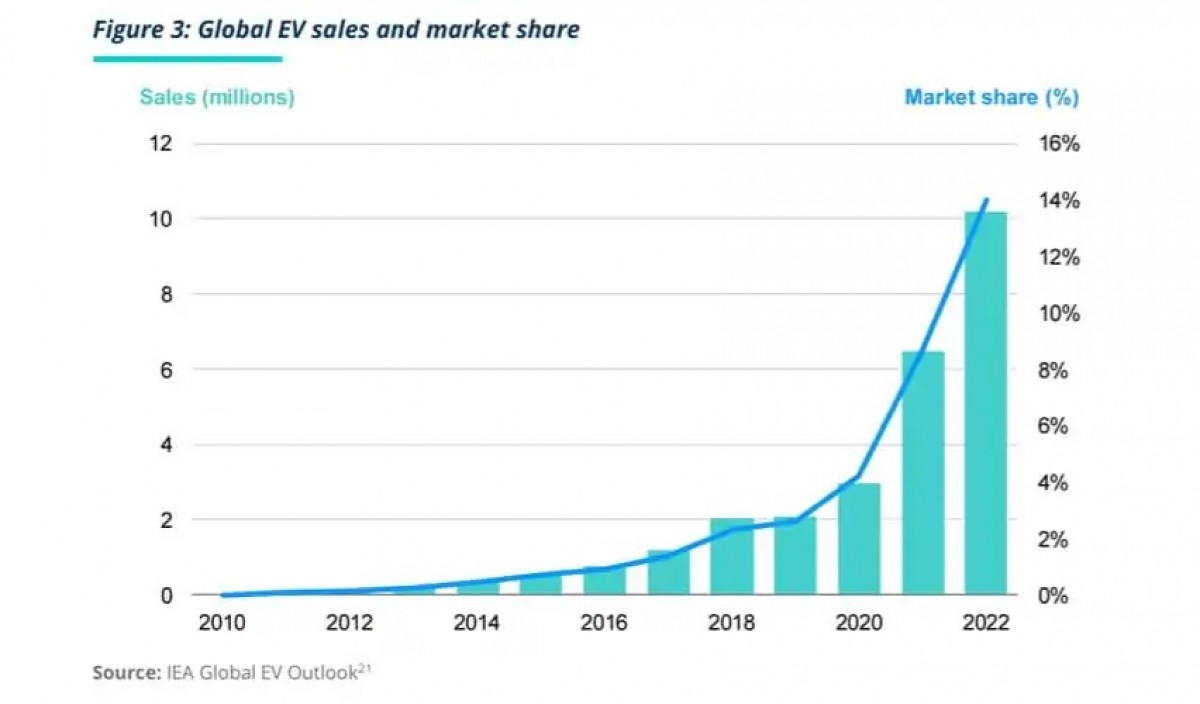 Despite the electrifying prospects, the road ahead isn't without bumps. Upgrading the electric infrastructure, expanding charging networks, and figuring out battery recycling are just a few looming challenges. Yet, China's triumph in these areas offers a beacon of hope. The nation's success story insinuates that it could very well be the prototype for global EV adoption.
RMI's projections are ambitious, but it's essential to approach them with a grain of skepticism. The trajectory of EV adoption can swerve due to unforeseen factors like policy shifts, public sentiment fluctuations, and unexpected socio-political or economic tides. While the outlook is optimistic, the road to 2030 remains unpredictable.