Hyundai gets serious about EVs with the Ioniq 5, bringing a daring design to the fight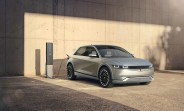 Hyundai has dabbled in battery-powered EVs before, but now with the launch of the Ioniq 5 the Korean brand is going all-in, with a new dedicated platform, innovative features, and a very daring design language.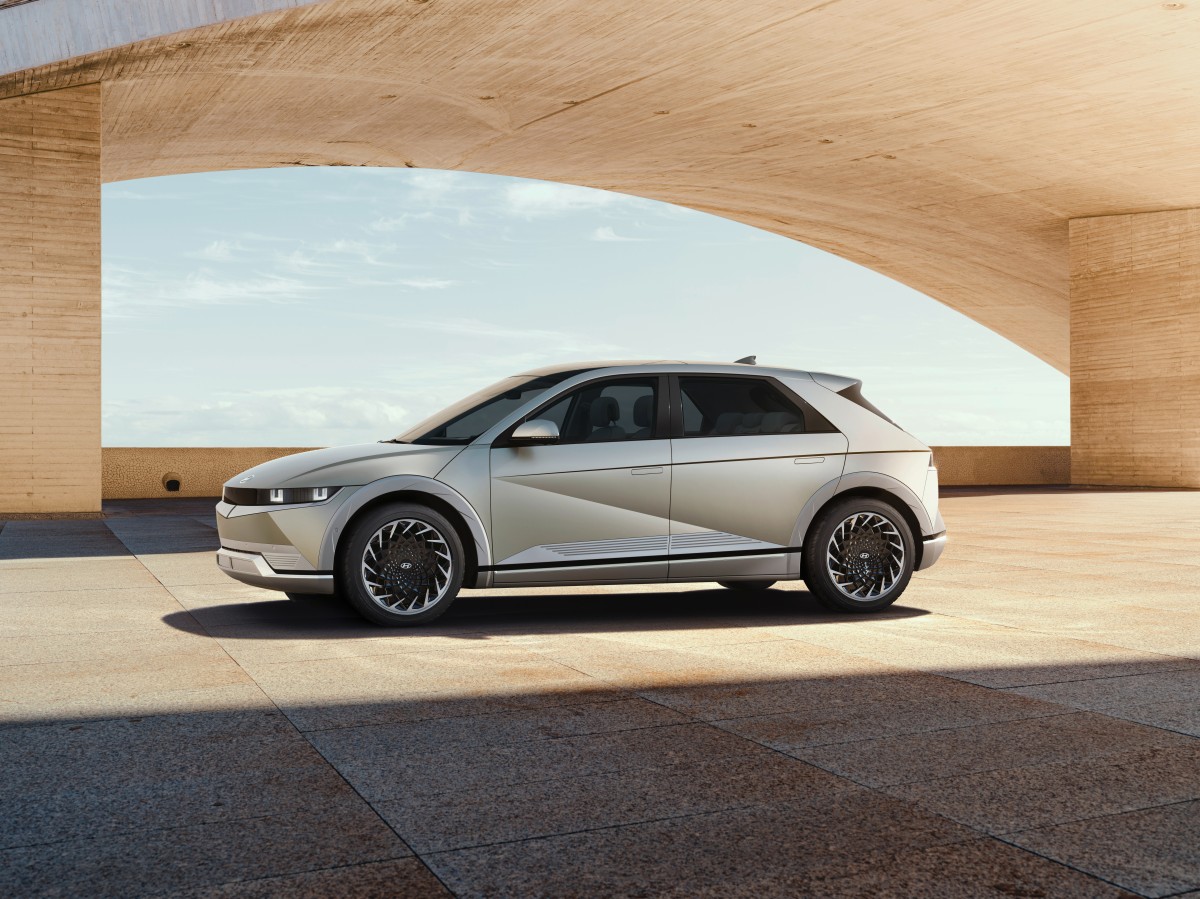 The Ioniq 5 is a "midsize CUV" according to Hyundai, and it's based on the all-new E-GMP platform that the group designed specifically for use in battery electric vehicles. The standout feature in the spec list is the 3m (118-inch) wheelbase (aka the distance between the front and rear wheels). This is more than you'd normally expect for a car in this class, with a total length of 4.635m (182.4 inches). The expanded wheelbase allows for added comfort inside, including ample space for those traveling on the backseat.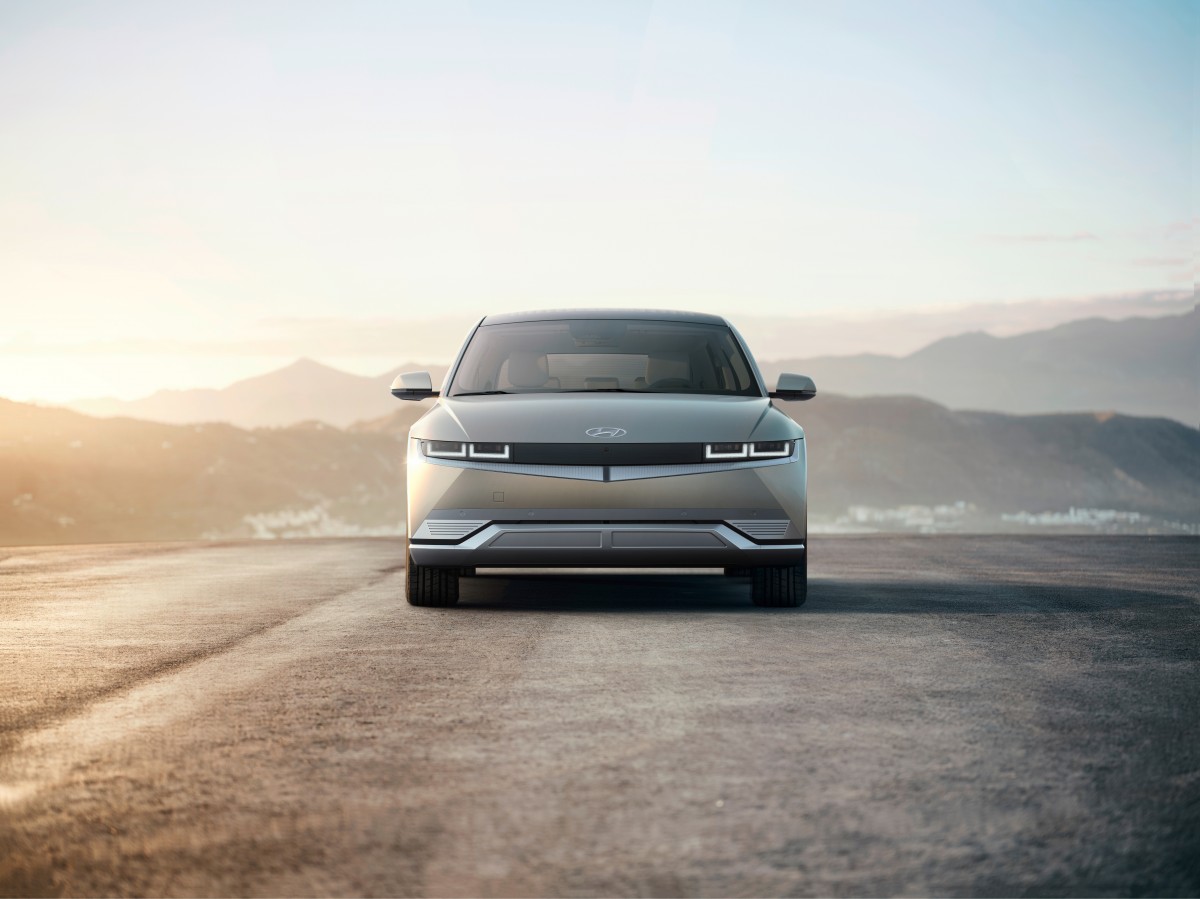 The new car is being offered with rear wheel drive or all wheel drive options. The Long Range model gets a 72.6 kWh battery (77.4 kWh for North America). With the base model that has a rear motor, you get 350 Nm of torque and 160 kW of power (214 hp), for a 0-100 km/h (0-62 mph) time of 7.4 seconds.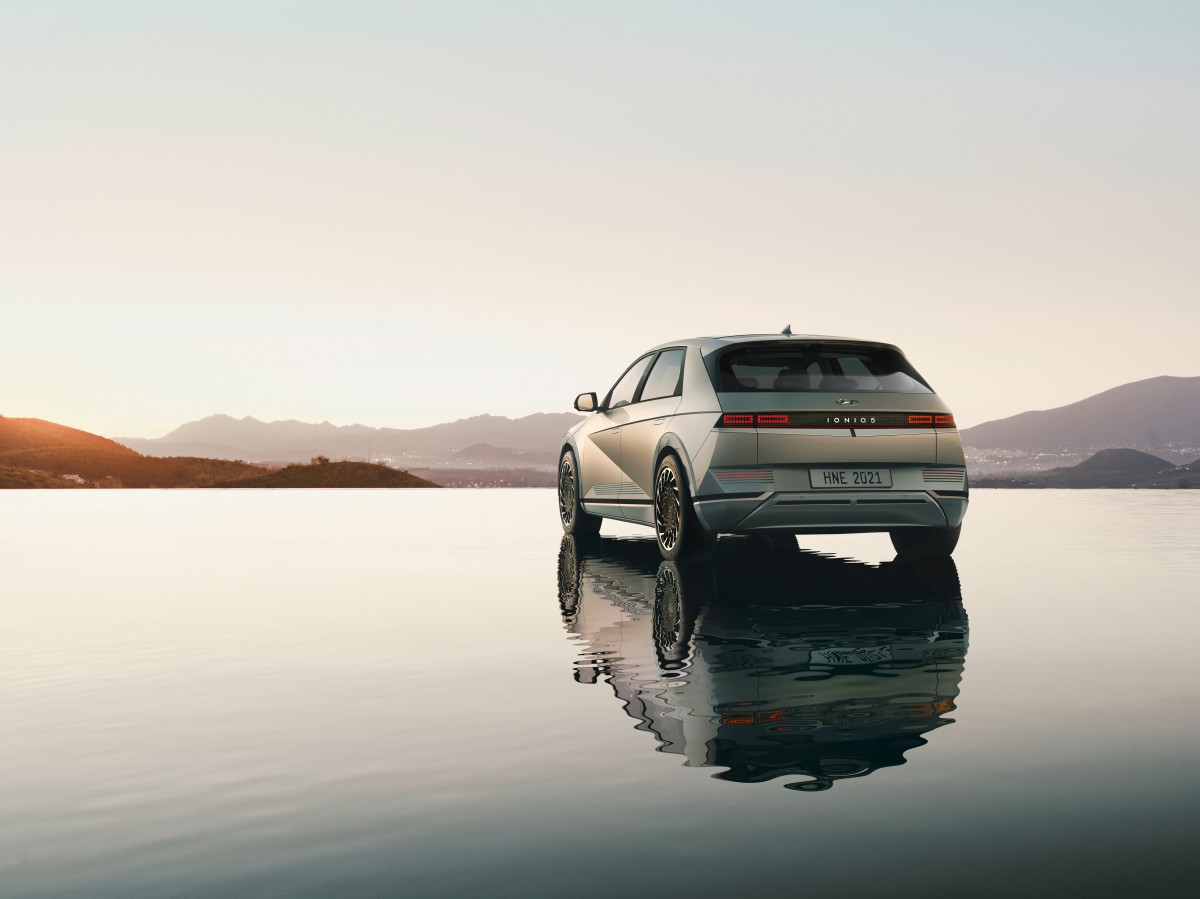 Splurge for the dual motor AWD version, and you're getting 225 kW of power (301 hp), 605 Nm of torque, and a 0-100 km/h (0-62 mph) time of 5.2 seconds.
The Standard Range model has a 58 kWh battery, and in the 2WD configuration comes with 125 kW of power (167 hp), 350 Nm of torque, and does 0-100 km/h in 8.5 seconds. Go for the AWD option and you get 173 kW (231 hp), 605 Nm of torque, and 6.1 seconds to go from 0 to 100. The top speed for all variants is limited to 185 km/h (115 mph).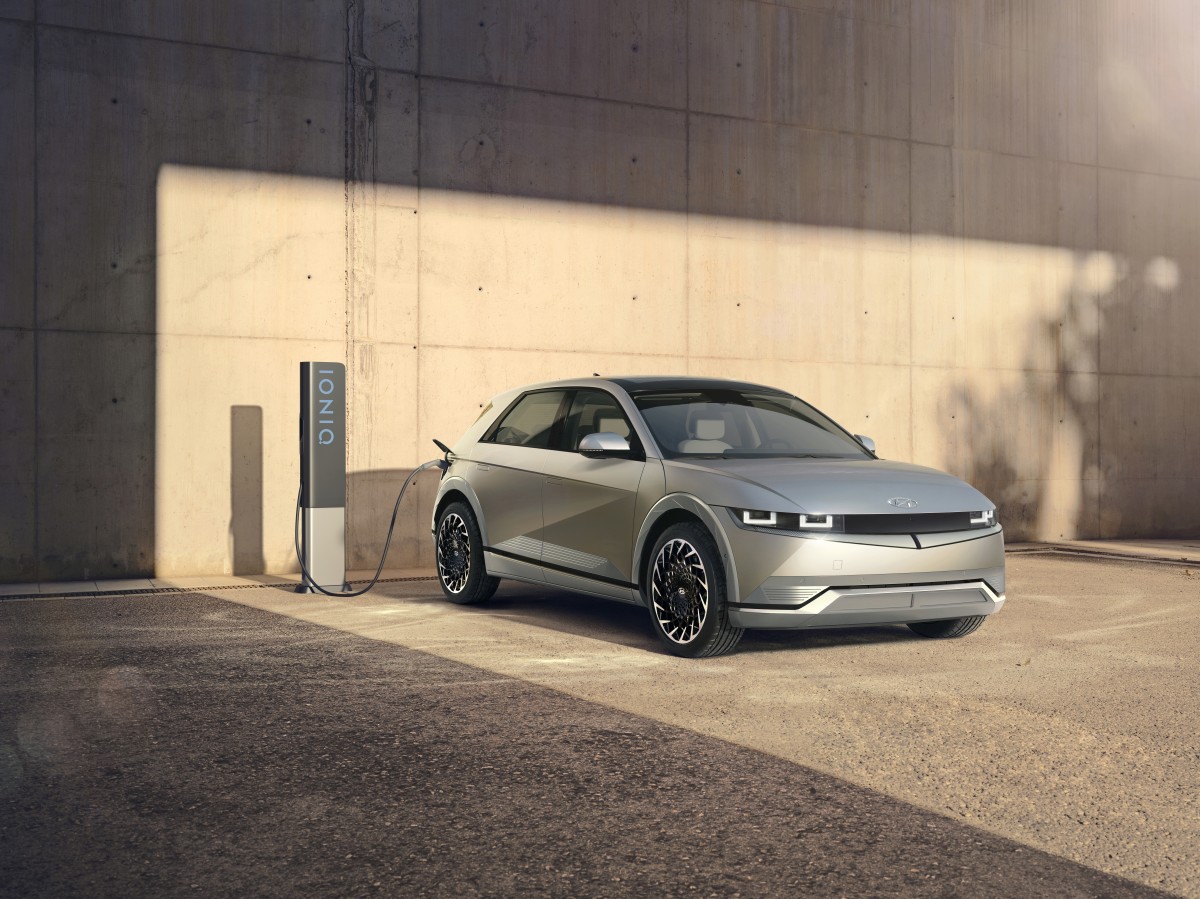 The maximum range in the WLTP cycle is 470-480km with the Long Range powertrain with 2WD. The Ioniq 5 supports both 400V and 800V charging infrastructure with no need for additional adapters. At the fastest DC chargers that it supports, which are 350 kW, it can go from 10% to 80% in 18 minutes, and add 100 km (62 miles) of range in 5 minutes of charge. You just need to be lucky enough to find a 350 kW charger to reach these numbers, and those are still quite rare.
You can also connect household appliances to it, and it will power them up to 3.6 kW through a normal socket (which you can plug in either inside under the second-row seats, or outside in the car's charging port with a bundled adapter).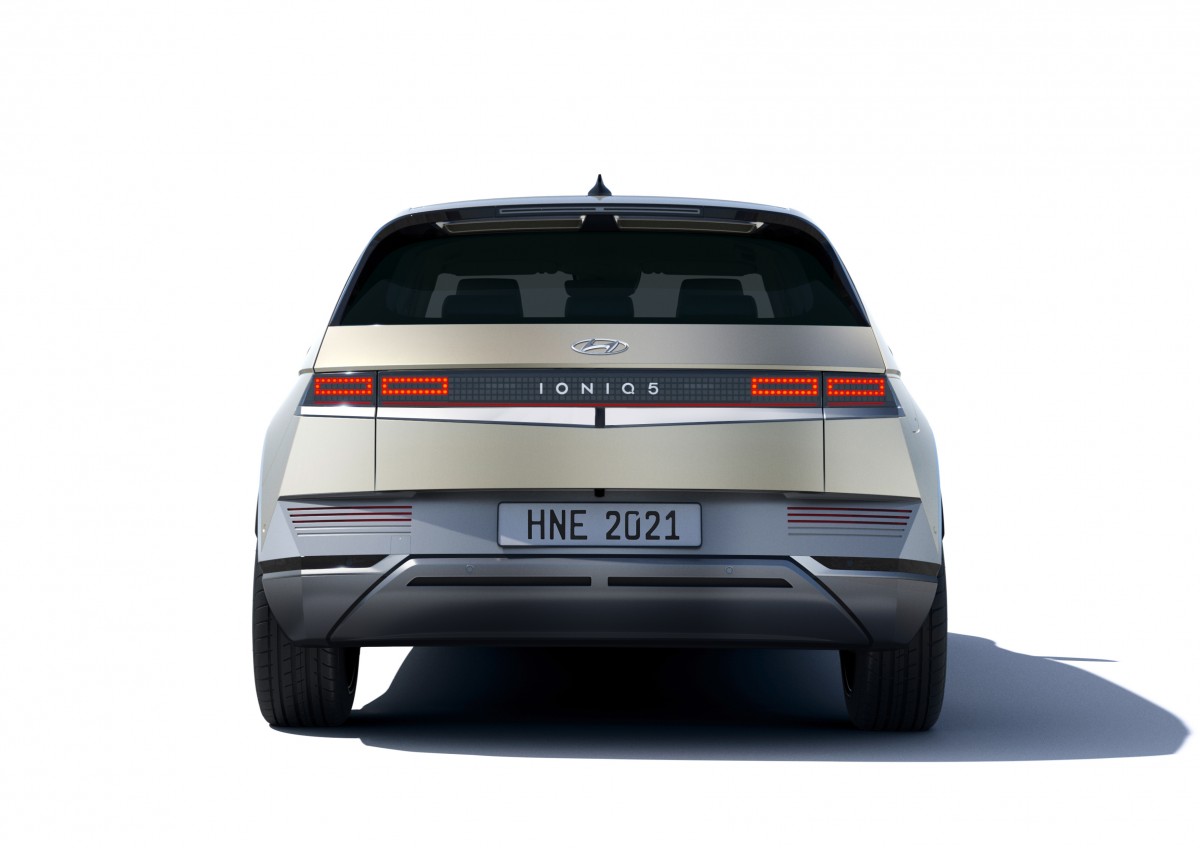 In the trunk you'll find 531l of space, which extends to 1,591l when the backseat is folded. There's a frunk too, which varies in capacity - 24l for North American models, 24l for rest of the world models with AWD, and 57l for 2WD.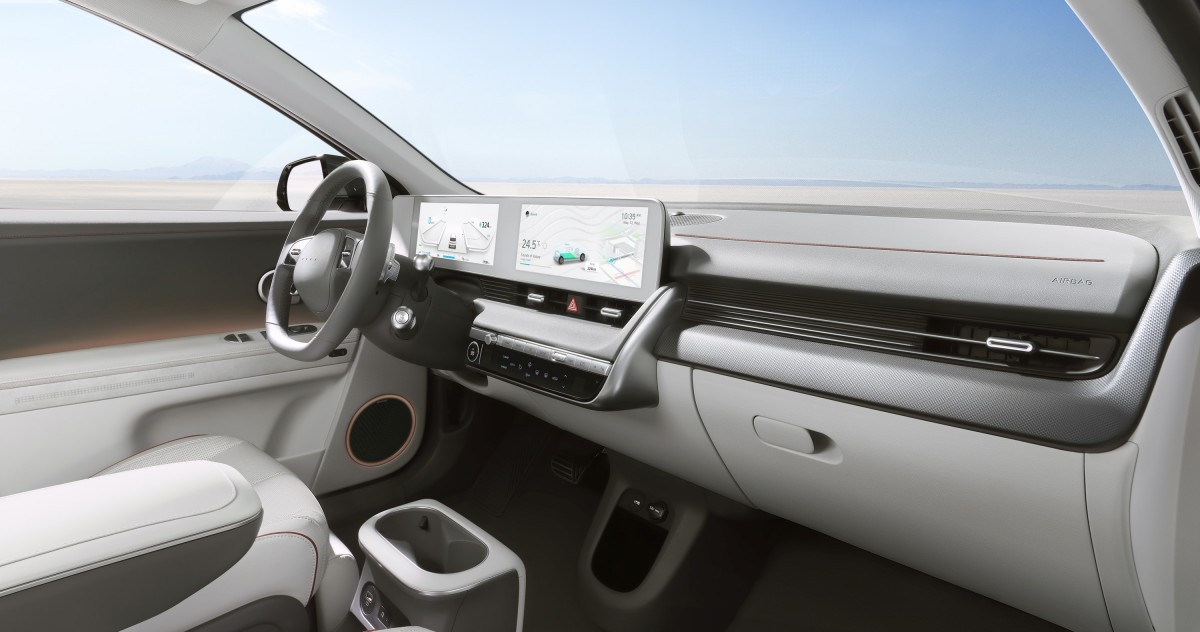 Inside you get two 12-inch screens, one in front of the driver, one in the center part of the dash, and an AR HUD. The center console can slide back up to 14cm (5.5 inches) for "more freedom of movement" inside the vehicle.
For interior colors, you can pick between Obsidian Black and Dark Pebble Gray/Dove Gray and Dark Teal/Dove Gray, an additional Terra Brown/Mud Gray option will only be available in Korea. For the outside, the options are: Gravity Gold Matte, Shooting-Star Gray Matte, Digital Teal-Green Pearl, Lucid Blue Pearl, Atlas White, Cyber Gray Metallic, Phantom Black Pearl, Galactic Gray Metallic, and Mystic Olive-Green Pearl. The last two of those won't be offered in North America.
Optionally, you can equip the car with a solar roof, which will charge the battery and improve efficiency, although don't expect record-breaking numbers here.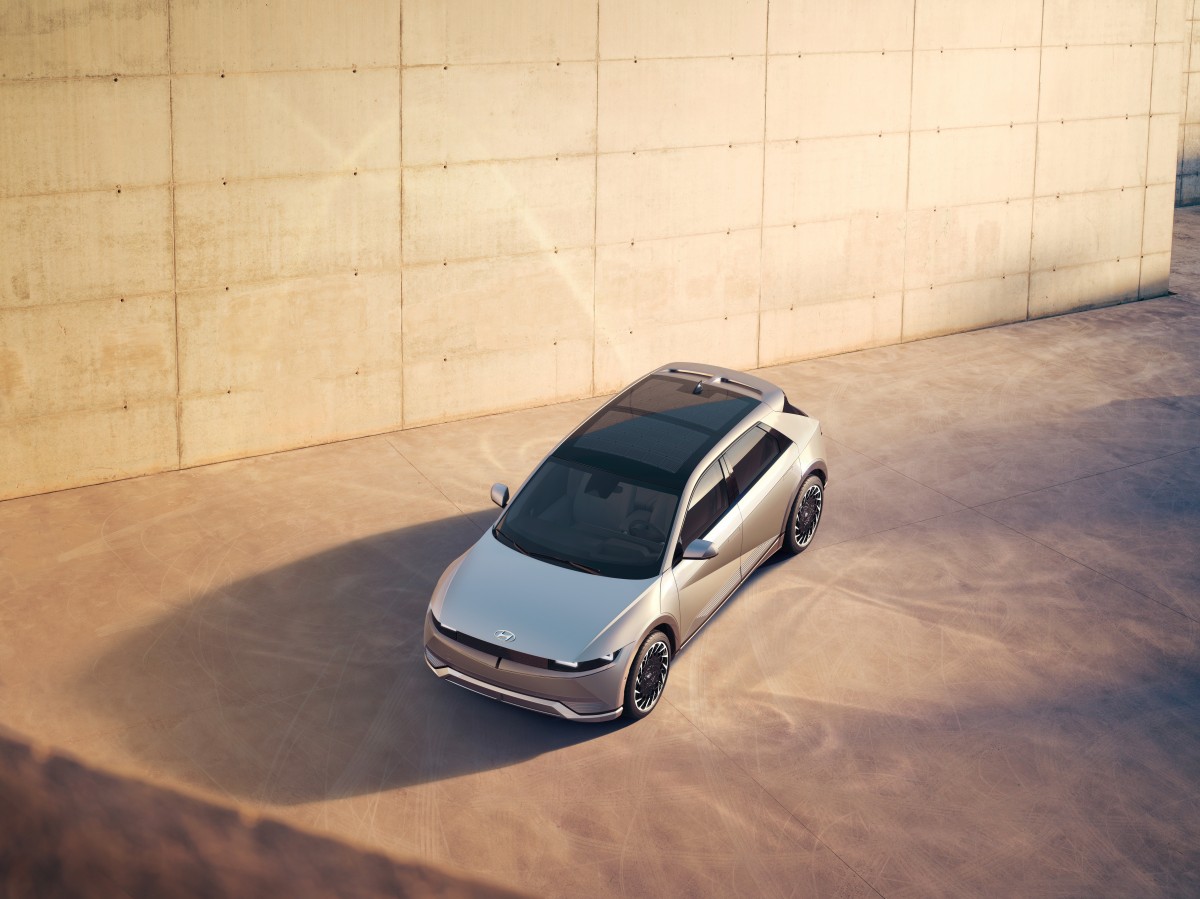 The Ioniq 5 is priced from £36,995 in the UK, and in some markets like Europe you will get a 5-year unlimited warranty. The battery is warranty protected for 8 years or 160,000 km (100,000 miles), whichever comes first.
The Ioniq family is just getting started - the Ioniq 6 will be a sedan and the Ioniq 7 will be a large SUV, both electric, and both coming soon.
This actually looks amazing!
Except the very wide V shaped design below it's front grills and rear, I'm fine with the design. Excited to see the Korean giant taking the EV game seriously.