Last night Leapmontor launched its flagship electric sedan, the C01. The car was made available for pre-sale back in May this year at a shockingly low starting price of just over $25,000 (RMB 180,000). Those prices have now gone up a bit, the C01 starts at $27,150 (RMB 193,800) and will go all the way to $40,170 (RMB286,800) for the top trim.
Leapmotor C01 is just over 5 meters long, it's very similar in its dimensions to Nio ET7. There are four versions available, three with rear-wheel-drive through a single electric motor pushing 200kW and 360Nm of torque. The Standard version has 500km of range, the Long Range model goes 606km and the Ultra Long Range reaches 717km on the CLTC.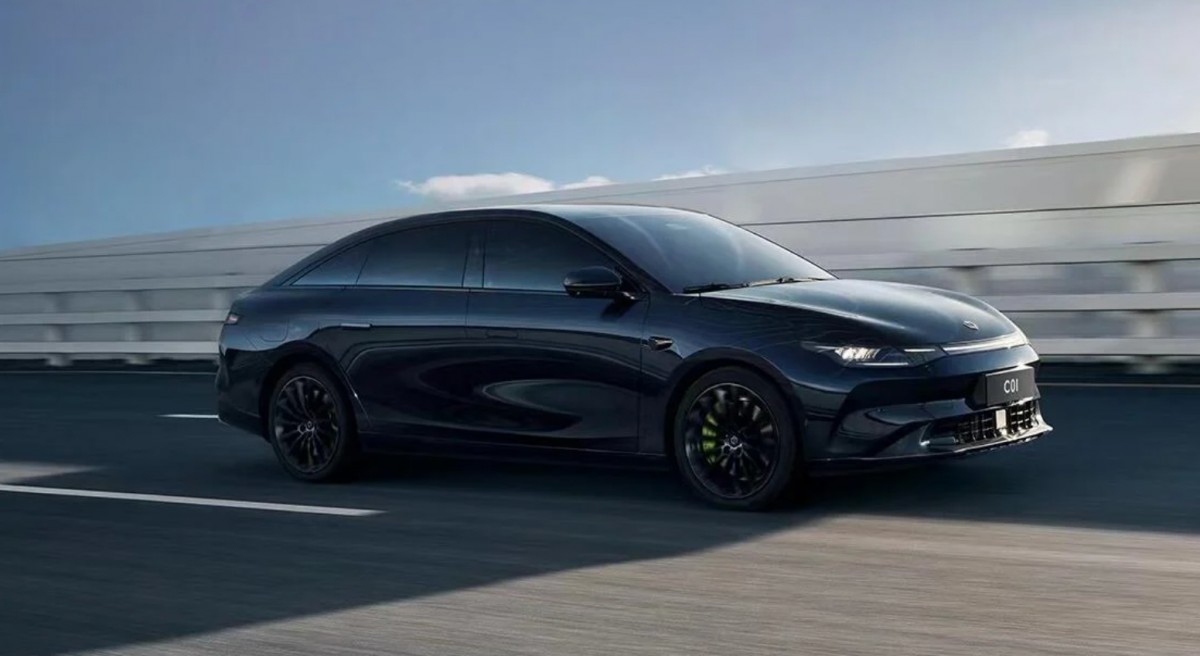 The final version is AWD with two motors, 400kW of power and 720Nm of torque. This model accelerates from 0 to 100 km/h in just 3.66 seconds and offers 630km of range. The car is equipped with a structural battery pack that uses CTC technology (cell-to-chassis) and according to the company, it offers weight reduction of 15kg, 20% reduction in number of components and over 14% increase in battery density.
The rather comfortable interior is dominated by three large screens up front, the infotainment is controlled by Qualcomm Snapdragon 8155P and thanks to Leapmotor's cooperation with OPPO, the car can be controlled either from OPPO watch or most of the recent OPPO phones. Leapmotor Pilot ADAS is standard on all versions, it comes with 28 sensors and supports 23 driver assistance features.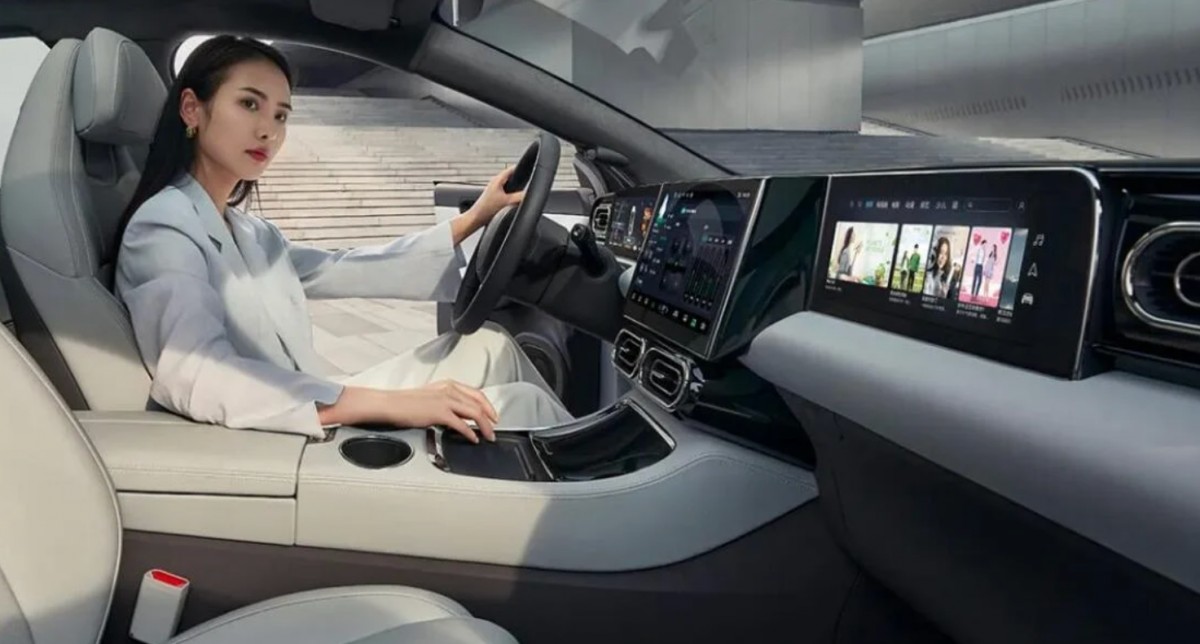 The L2 autonomous driving is offered as a subscription-only service, it can handle everyday urban scenarios, highway driving and comes with the ubiquitous self-parking. Deliveries will begin in October starting with the cheaper models, the higher end versions will follow in December. Those who place an order before October 15, will receive an additional $1,400 discount (RMB 10,000).
The launch was followed by the Leapmotor's IPO on the Hong Kong market. The company's market debut did not go as planned. After the initial release at HK$41 ($5.22) the shares slid and at the time of writing, they stood at HK$31.90 after plummeting to HK$29 around noon local time.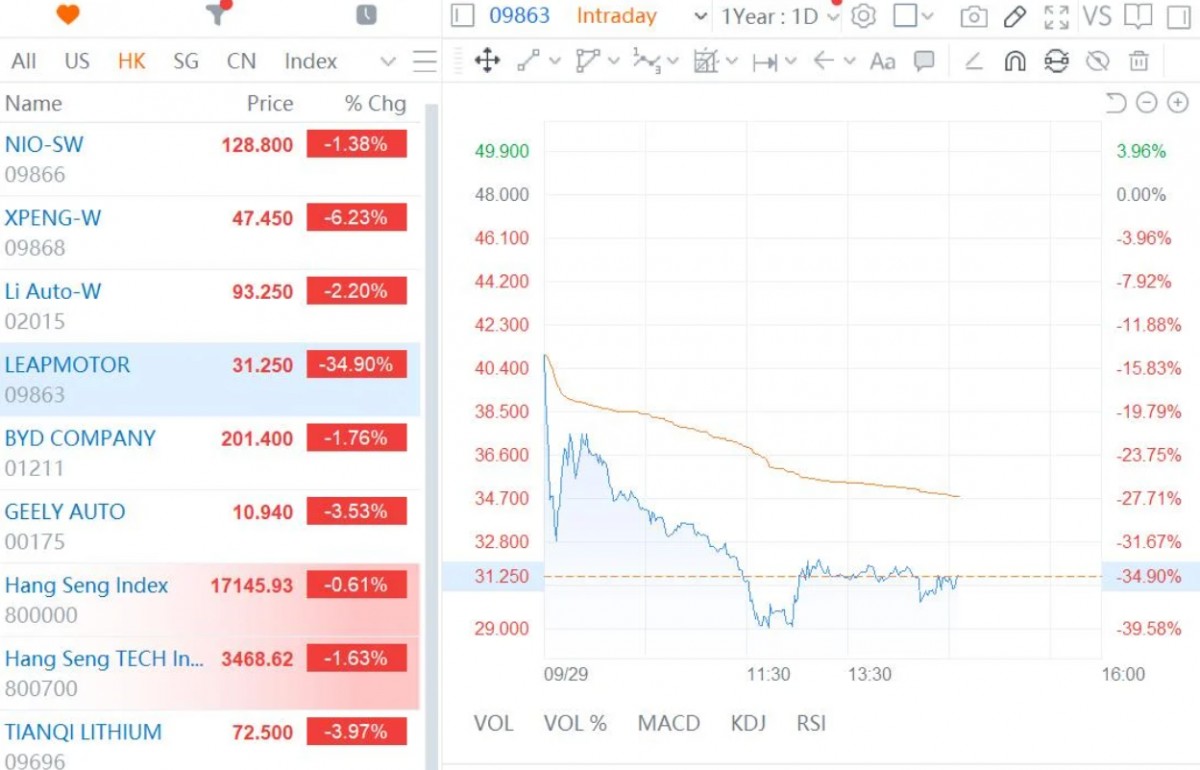 The 35% drop on IPO day is not a good start and will take a while for the company to recover from that. Still - the company issued 13.1 million shares for the Hong Kong offering with another 118 million available for international markets. Interestingly - the local shares ended up under-subscribed with the international ones over-subscribing by 2.3 times. Leapmotor's market capitalization currently stands at HK$35.7 billion or just over $4.5 billion.
Lepmotor took a different route to the market, it listed under a Chinese domestic structure and offered H shares in Hong Kong. It's a structure used by many Chinese companies to offer shares in foreign markets. Nio, XPeng and Li-Auto incorporated in Hong Kong prior to their IPOs and used the so-called "red-chip" structure, technically becoming foreign companies trading in China.