Mercedes-Benz is introducing DRive-Pilot to its S-Class and EQS models. It is Level 3 semi-autonomous driving system and so far the first to have "international certification" according to MB. It doesn't come cheap - although it is priced at €5,000 you will need to pony up additional €2,430 for Driver Assistance Package Plus if you drive the EQS.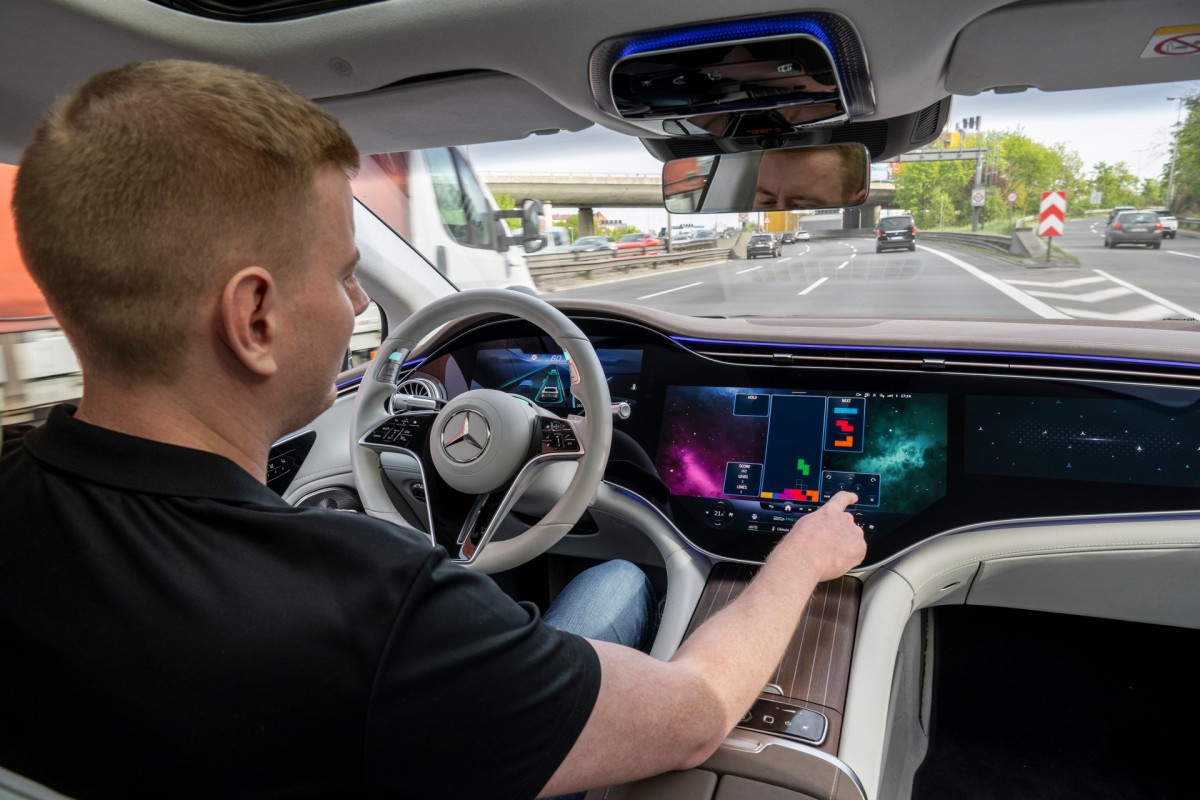 Drive Pilot allows the driver to play games while driving
For that heap of cash you get "conditional automation when the system handles all aspects of driving, while the driver can take over if requested". SAE International (Society of Automotive Engineers) points out that this is the first system that does not require the driver to supervise it at all times - and that, Ladies and Gentlemen, is Level 3. With the Drive Pilot switched on and taking care of driving, the driver is allowed to do other things that take the focus away from the road. Here's a short video showcasing what the system can do:
So when can you use the system? And where? For now only in Germany and only in very specific situations - in heavy traffic on motorways and at speeds no faster than 60kmh. It sounds unimpressive and I can hear people shouting "but Tesla can do so much more!", but there is more to it.
The huge difference here is the fact that with the Drive Pilot the driver is allowed to take the attention away from driving, the system is fully responsible at this point. Tesla drivers are known for driving from the back seat or even sleeping - that doesn't mean they are legally allowed to do it. We can argue Tesla's system is far more advanced but it's Mercedes-Benz that managed to get Level 3 authorisation in Germany and soon will have one in the US and China.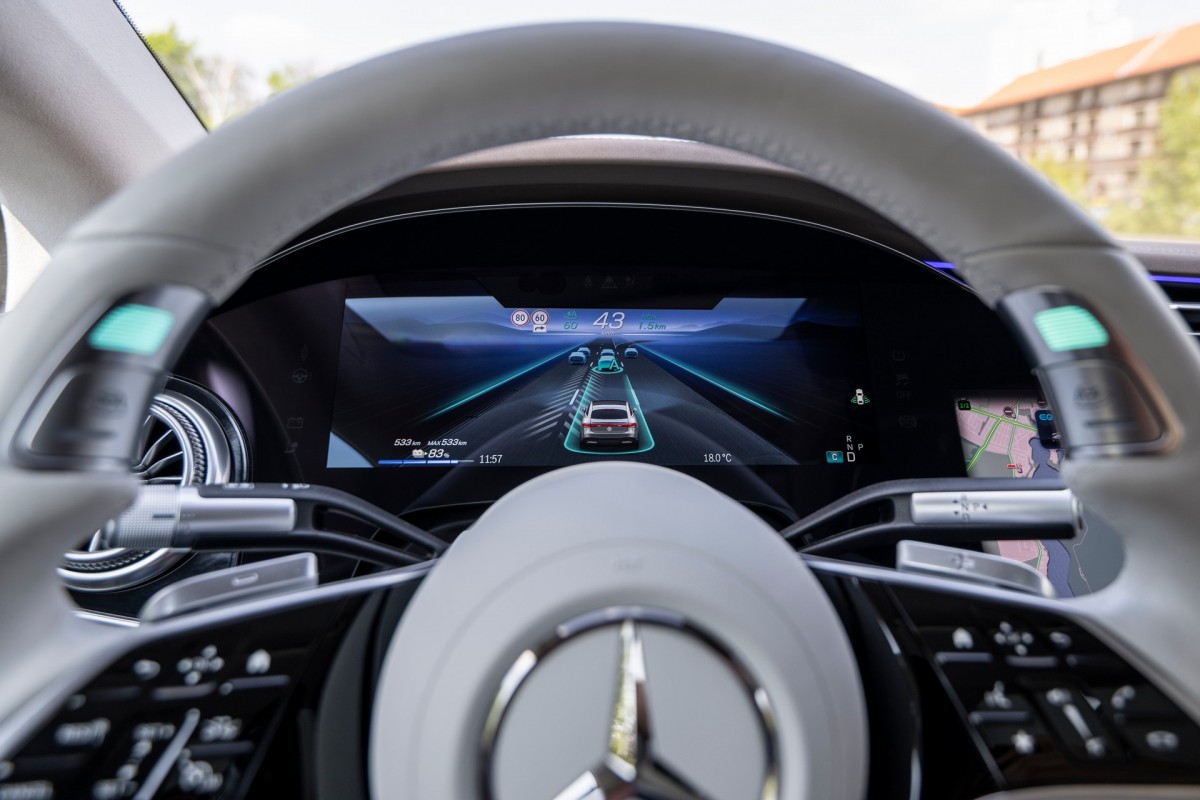 Drive Pilot engaged
Unlike Tesla, Drive Pilot uses LiDAR, camera, radar and ultrasound sensors. This is complemented by high precision maps that are accurate within 1 centimeter - that is unprecedented. All that is then backed up by numerous redundancies in case of system failures, that even if a serious malfunction occurs the vehicle will be able to safely hand over the controls back to the driver.
And even if the driver fails to respond, the car will be able to safely pull over and stop. What is even more important is that in case of an accident, Mercedes-Benz will take legal responsibility if the Drive Pilot was in charge - and that's again the big difference between Level 3 and Level 2 autonomous driving systems.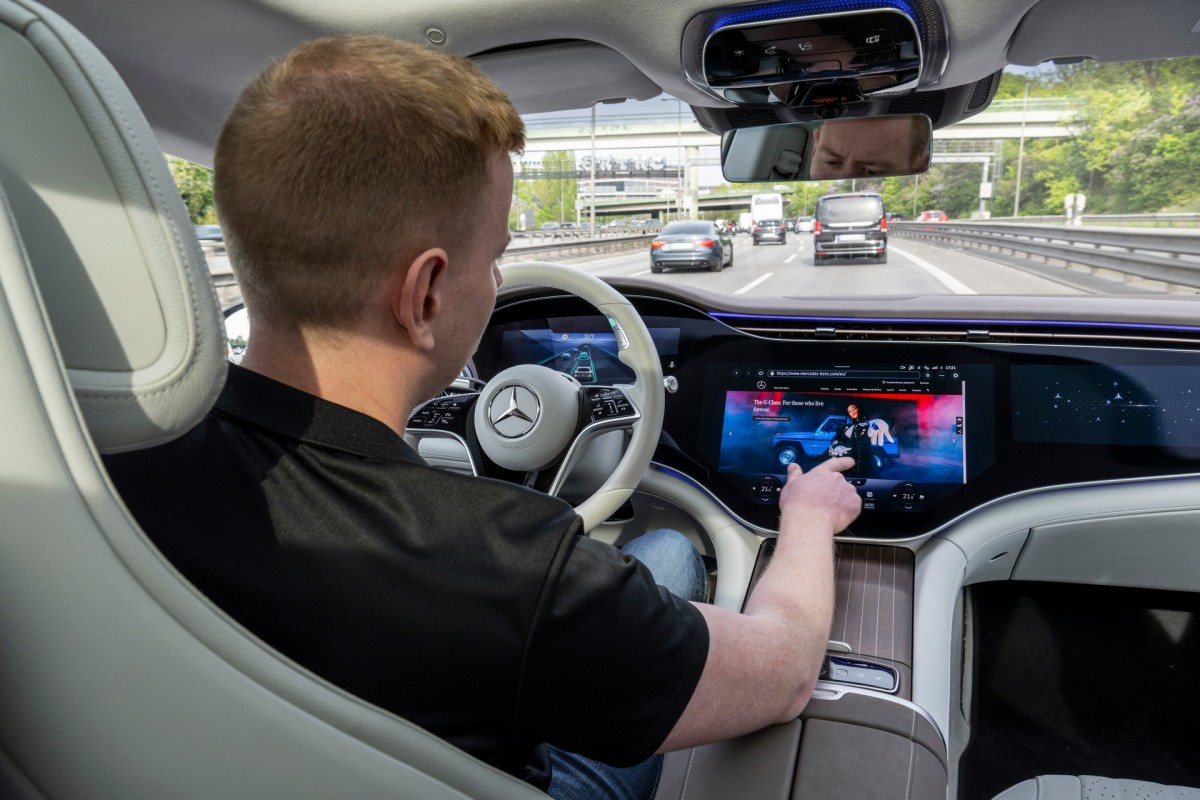 Watching YouTube while driving is ok with Drive Pilot
For now it will be operational on about 13,000km (just over 8,000 miles) of German motorways, it's just a start and the capabilities of the system will grow. Mercedes is working on getting approval for the Drive Pilot in California and Nevada and promises the system will be available in those states by the end of the year.