SAIC Motor's MG brand is making waves in the electric car market with the official launch in China of its striking electric roadster, the Cyberster. This debut comes after the brand began accepting reservations for the vehicle at the end of September. With three versions to choose from, the MG Cyberster is set to make a splash in the world of electric cars.
The three versions of the MG Cyberster are known as the Glamour Edition, Style Edition, and Pioneer Edition, each with its own unique appeal. The starting prices for these versions are RMB 319,800 ($44,350), RMB 339,800 ($47,100), and RMB 359,800 ($49,900), respectively, making electric driving more accessible to a wider audience.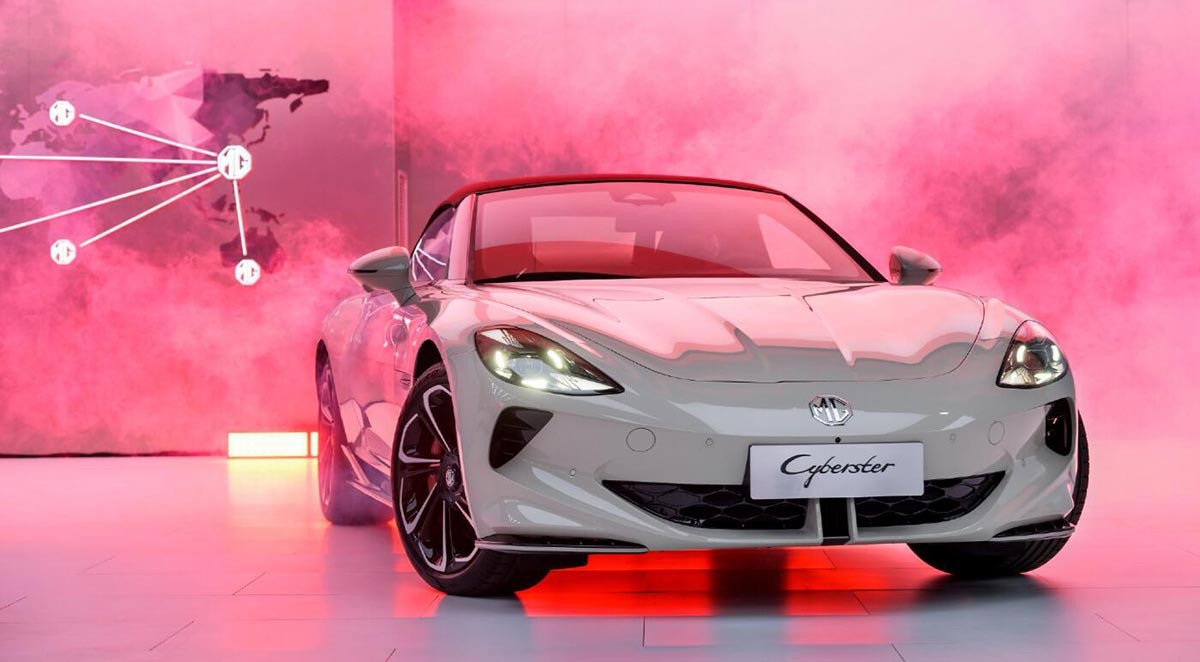 Built on the MG Cyber Cube platform, the Cyberster measures 178.5 inches in length, 75.3 inches in width, and 52.3 inches in height, with a wheelbase of 105.9 inches. Its sleek and compact design is sure to catch the eye of those who appreciate both style and functionality.
The dual-motor version of the MG Cyberster boasts two permanent magnet synchronous motors with peak power ratings of 150 kW and 250 kW, supporting a top speed of 124 mph. With a maximum of 544 PS and a torque of 535 lb-ft, it can accelerate from 0 to 62 mph in as fast as 3.2 seconds, delivering an electrifying driving experience.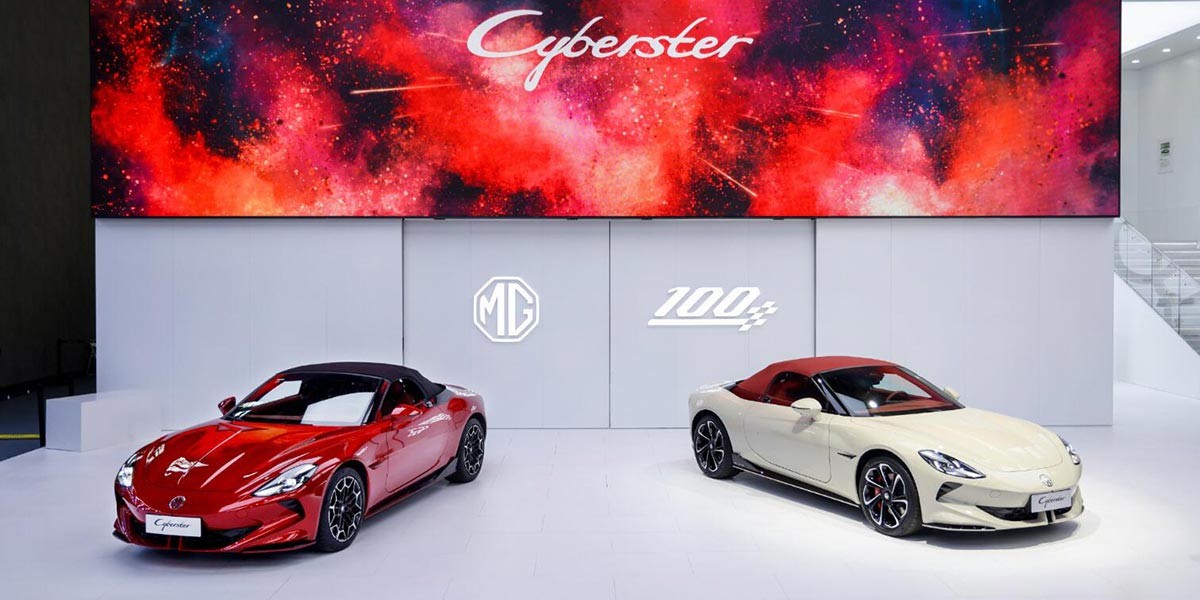 For those interested in the single-motor variants, they are powered by rear-mounted permanent magnet synchronous motors, with the lower-powered version featuring a peak motor power of 231 kW, and the other version with a peak motor power of 250 kW. These variants are no slouches either and offer a fantastic driving experience for enthusiasts of all levels.
The power behind the MG Cyberster comes from ternary lithium-ion batteries, supplied by a joint venture between SAIC and CATL. These batteries are available in two capacities, 64 kWh and 77 kWh, providing impressive ranges of 311 miles, 323 miles, and 360 miles for the three respective versions. These ranges ensure that the MG Cyberster is a practical choice for daily commuting and weekend adventures alike.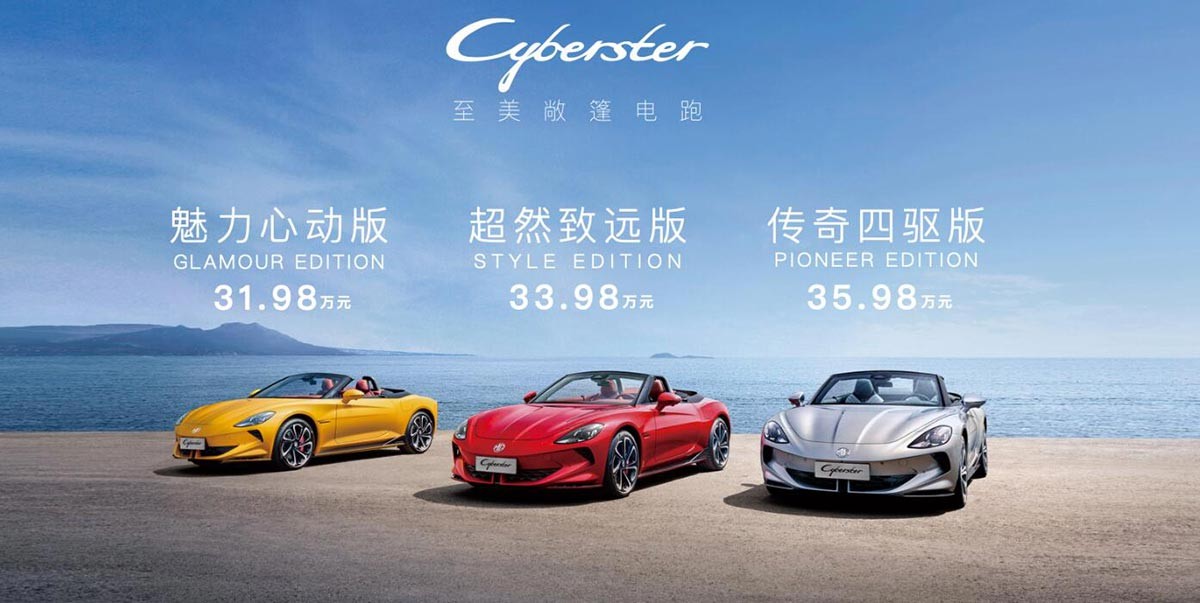 Inside the Cyberster's cockpit, you'll find a Qualcomm Snapdragon 8155 chip powering the experience. This chip has been a staple in flagship EVs for the past couple of years, guaranteeing a smooth and responsive interface for drivers and passengers.
MG, originally known as Morris Garages, has been steadily making its mark in the automotive world. The Cyberster made its first appearance at the Shanghai auto show two years ago, where MG conducted a successful crowdfunding campaign, confirming its mass production after reaching an impressive RMB 50 million in crowdfunding (nearly $7 million).
As a former British brand now owned by SAIC, MG is transforming into an electric brand, and Cyberster is a shining example of this transition. It is expected that the MG Cyberster will be manufactured in SAIC's Ningde plant, which is also responsible for producing the MG4 electric hatchback.
The MG Cyberster is a blend of style, performance, and technology that is sure to turn heads on the road. With a convertible roof that can open in just 10 seconds, scissor doors, and impressive battery options, this electric roadster is set to make its mark in the world of electric cars.
The pearl white with the merlot top, please bring it to sunny California sooner. Thank you.