Scotland - whisky, mountains, lochs, bagpipes, those tiny mosquitoes, and now - electric pickup trucks. Out of all the places in the world, Scotland has produced a tough, off-road workhorse for the electric car era. It is simple, it is powerful and it can go a decent distance - is this the perfect electric pickup truck?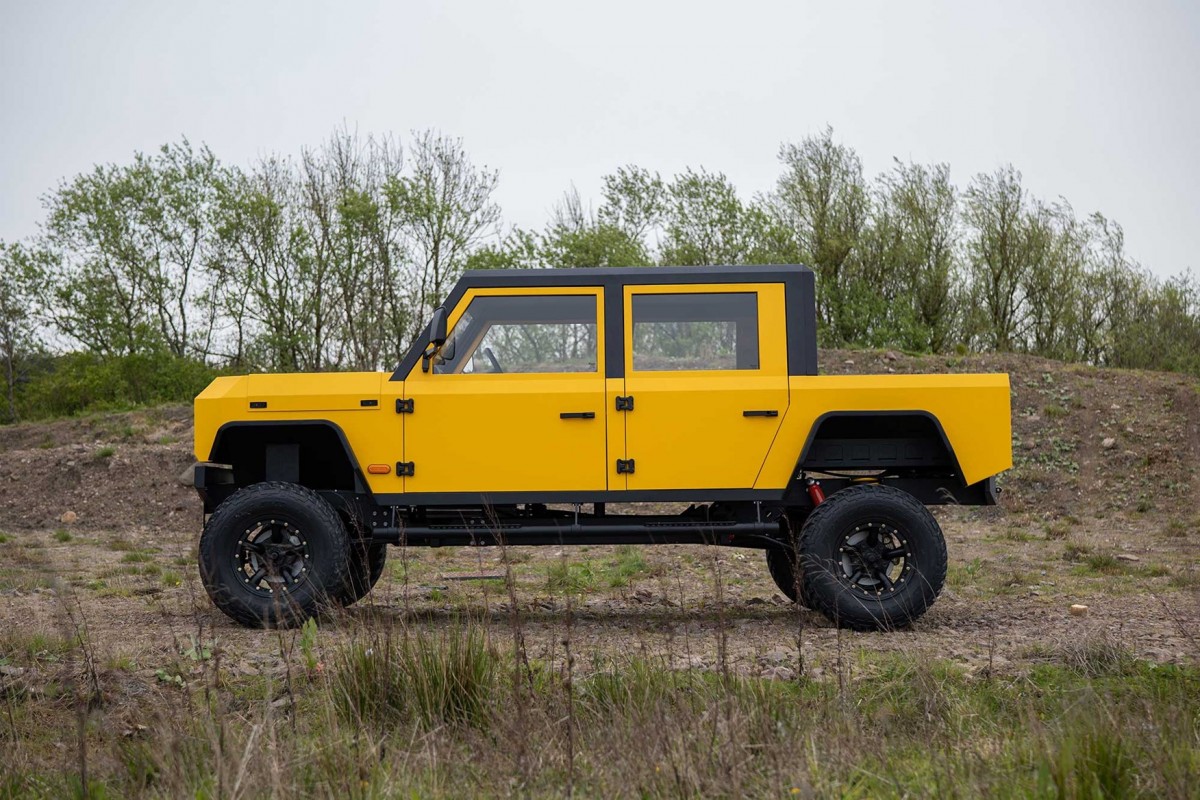 The pickup is not the first Munro vehicle - that title goes to the SUV version unveiled not long ago. The first unit, painted in bright yellow to make sure it cannot be missed, has been unveiled at the Fully Charged Live show and it already is an upgrade over the SUV version. It comes with an improved powertrain and a bigger battery and although it is aimed at heavy industries, we expect to see quite a few roaming the city streets.
There is no question about influence when it comes to Munro MK_1 - clearly a child of classic Land Rover and Bollinger B2. The latter got pretty upset about it and is suing Munro already for extensive similarities to the B2 design, the fact that former contract designer of Bollinger is now the head of design for Munro is not helping the Scottish startup.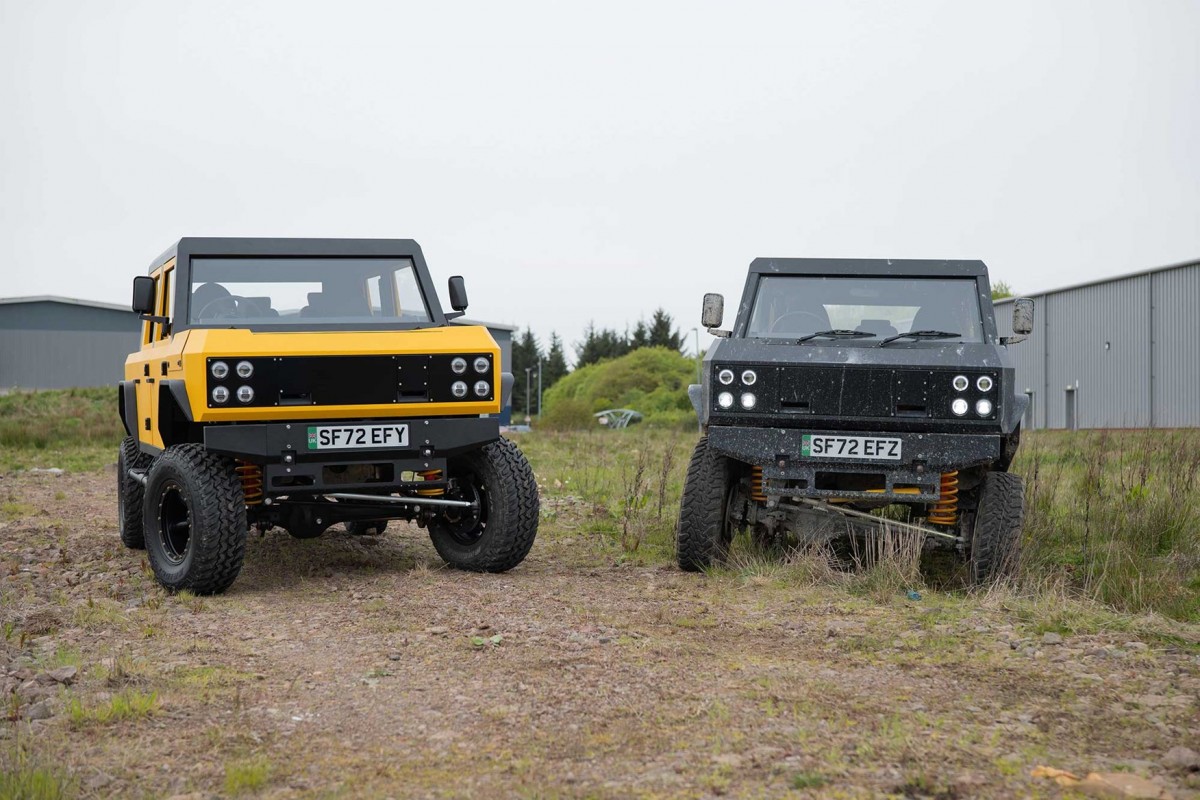 The MK_1 features a mechanical old-school 4x4 system powered by a single electric motor sitting under the hood. The Performance version unveiled at the show packs 375 hp which is enough to catapult this yellow brick from 0 to 60 mph (96 km/h) in just 4.9 seconds. Thankfully there is a more pedestrian version available with "just" 295 hp and far more sedative acceleration of about 8 seconds.
The battery solution is quite interesting, the capacity is only 82.4 kWh, and the SUV version has an even smaller, 61.2 kWh battery pack. And yet the company claims the MK_1 can go on for 190 miles (305 km) although, the more impressive figure is the 16 hours of off-road performance. In a working environment such as a building site, a mine, or a forest those 16 hours mean a world of difference.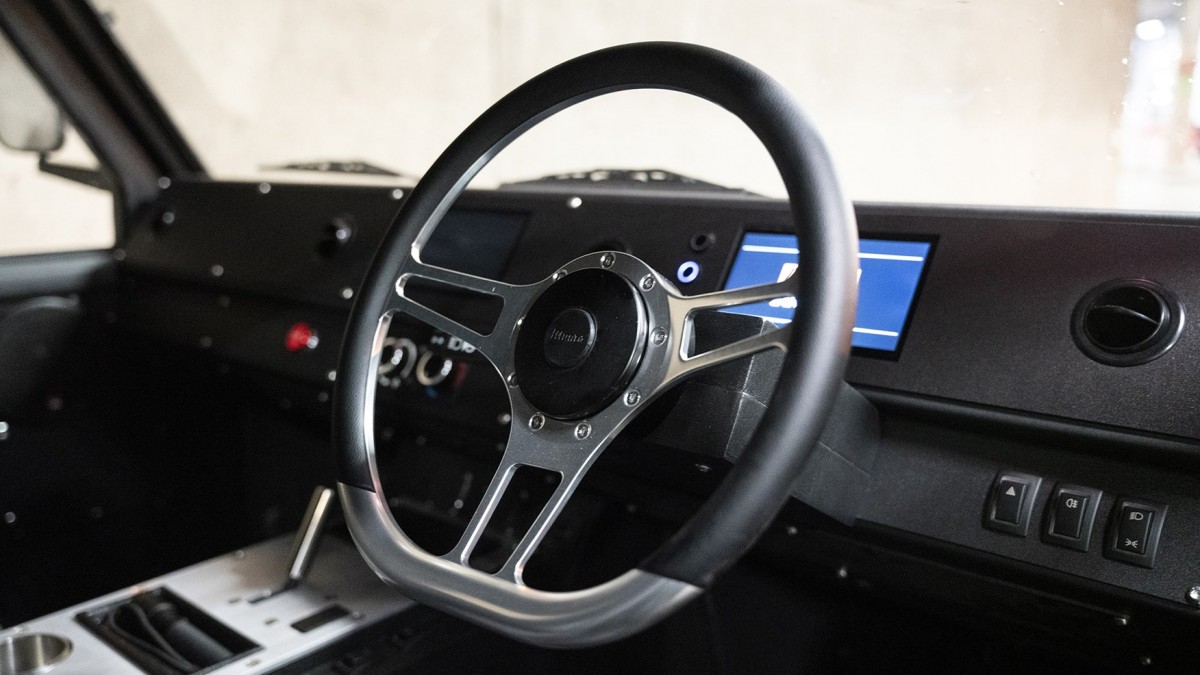 MK_1 is not a toy when it comes to lugging the load, it can carry a metric ton and it can tow 3.5 metric tons as long as the trailer comes with its own brakes. The truck bed has plenty of tie-down points with a 400 kg rating each. The battery supports up to 100 kW DC fast charging and can be topped up from 15% to 80% in just over 35 minutes.
The interior is functional, to put it mildly - an instrument cluster behind the steering wheel, a couple of switches here and there and that's all you get. This is a work tool after all, even the radio is optional and for those environments where radio is banned, comms equipment can be installed on request. There are plenty of USB sockets though, to keep the modern equipment running, and the aircon will keep the driver and passenger comfortable.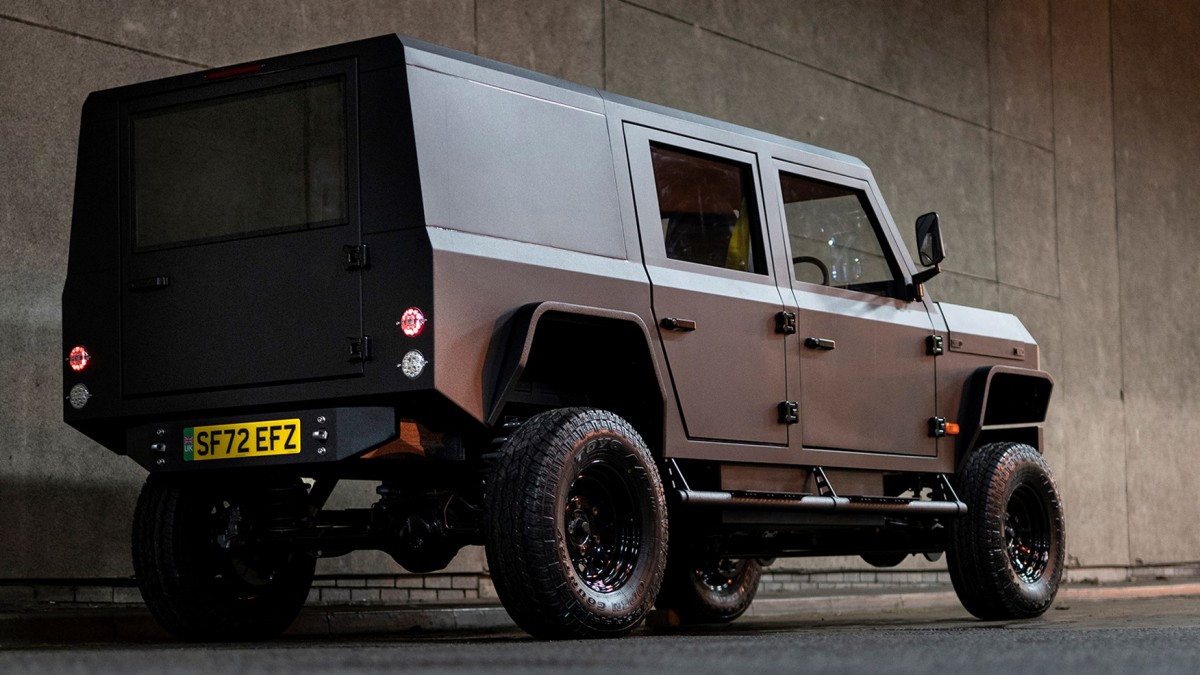 Munro MK_1 SUV
The first ever Scottish electric pickup truck is priced starting from $62,150 (£49,995 or €57,500) without VAT - that's the 279 hp version with the smaller battery. The bigger battery comes at an additional $12,430 (£10,000 or €11,500) and the performance model sells for $87,000 (£69,995 or €80,500). Add to it 20% VAT and you have a $104,000 (£84,000 or €96,700) yellow brick that goes off-road like nothing else out there. Bollinger is grinding its teeth and thinking "Should have carried on with the B2" - Munro MK_1 production is already sold out for the next two years.