The updated Nio EC6 based on the new 2.0 EV platform is finally ready for the showrooms and the Chinese government issued its approval certification for the vehicle with a set of photos showing the car in all details.
This isn't yet the complete filing, a lot of details are still missing but it is enough to compare the new version to the current EC6. Although the two cars share a name and the overall design, there are enough differences between the two versions to say that this isn't just a mere facelift.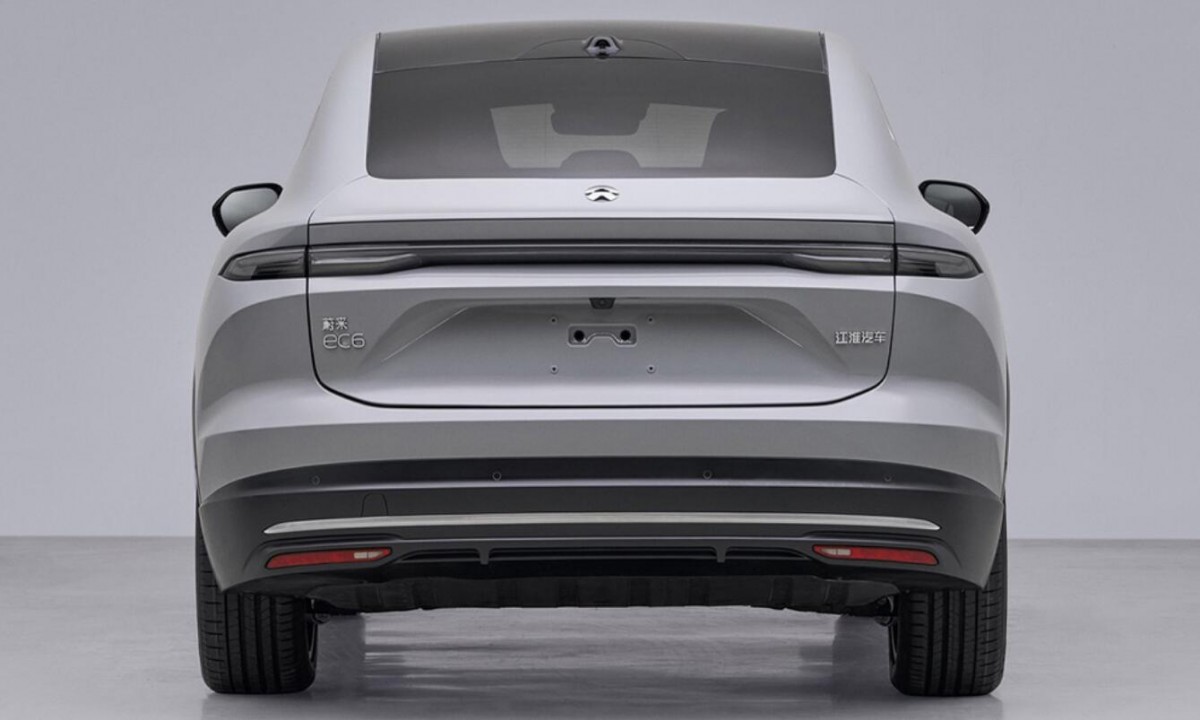 Starting at the front - the new EC6 has a completely different bumper, headlights in the bumper are less pronounced and the DLR lights are now two distinctly separate LED dashes no longer hiding behind a single cover.
The side profile is different as well, gone is the flowing shoulder line that dipped in the middle, replaced with a straight line joining front and rear wheel arches and making the car look more sophisticated. The window line is different and so are the mirrors. But the easiest visual difference to spot are the rear lights - a single uninterrupted LED line that wraps the EC6 from side to side replaces the current tail lights and brings the EC6 in line with the other Nio electric cars. And then there is the adjustable rear spoiler that pops up to aid the aerodynamic performance.
The new EC6 NT2 as Nio refers to it, is slightly lower than the current model and it has a slightly longer wheelbase. The differences are 17 mm in height and 15 mm in wheelbase, the new version is 30 mm wider as well. The differences are due to the new NT2 EV platform which should provide some new powertrain options.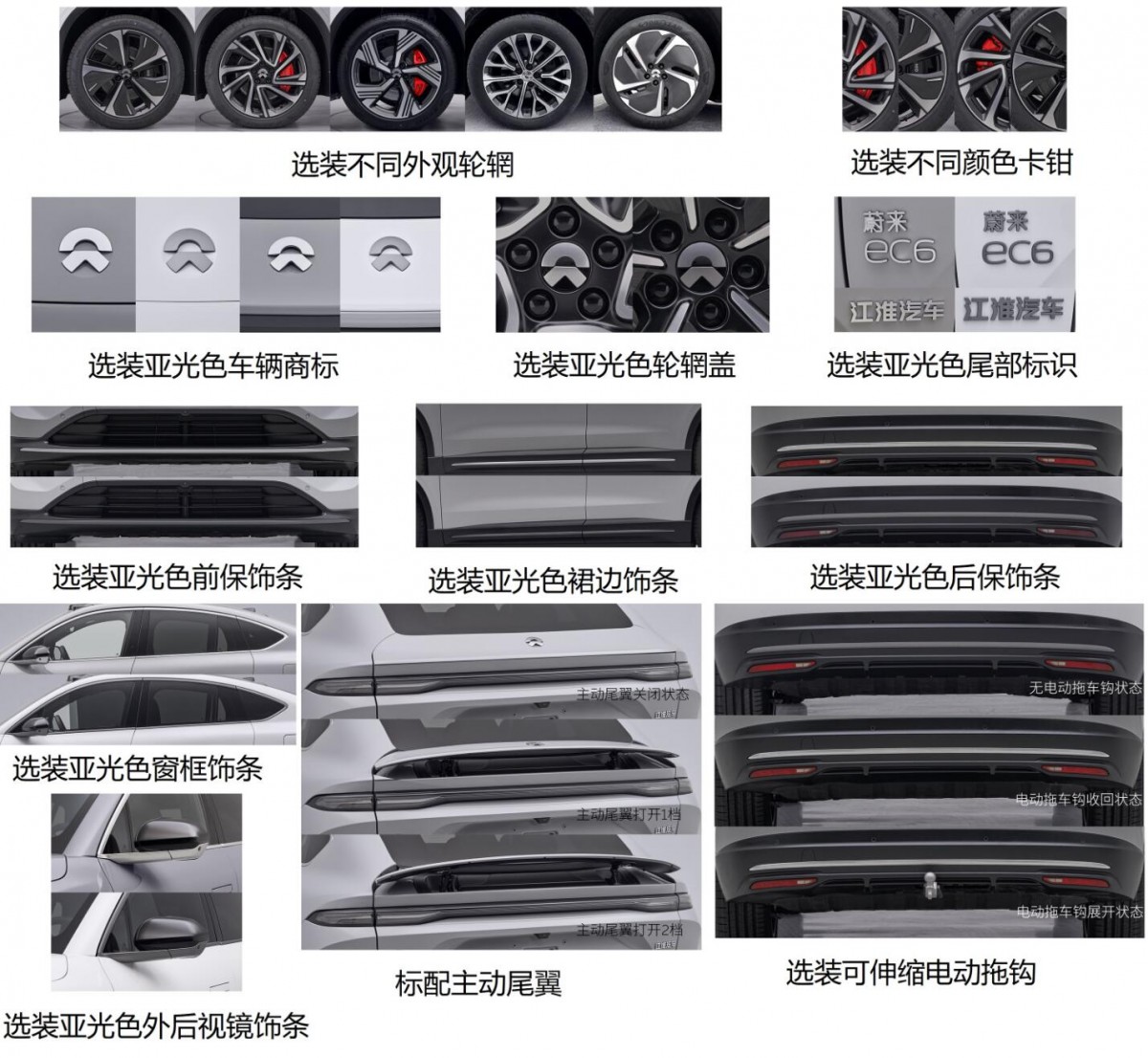 Various details of the new EC6
Speaking of which, the version that has been homologated comes with two electric motors - 205 hp powering front wheels and 285 hp running the rear axle. That's a total output of 490 hp which is higher than the current Sport Edition with its 435 hp. It is lower though than the 544 hp of the Performance Edition which suggests - hopefully - that we are looking at the entry level Nio EC6 Sports Edition with slightly bumped power output.
Final piece of information is the kerb weight of 2,340 kg and the maximum speed of 200 km/h. Nio EC6 will continue to be manufactured by JAC in Anhui just like its outgoing predecessor. The company plans to bring its production in-house by 2025. More details are sure to follow shortly as the car is scheduled for its official unveiling next month in Shanghai.