Nissan Sakura and Mitsubishi eK X unveiled - electric kei cars from Japan
Now Nissan and Mitsubishi become the first automakers to introduce electric versions of their Kei car, targeting what is arguably the most important segment of the automotive market in Japan.
Kei cars represent about a third of all new cars sold lately, while in 2018 7 out 10 best selling cars were kei car models. The distinctive "yellow plate" cars (thanks to - you guessed it - yellow number plates) are governed by very strict rules, the engine power is limited to 47kW and size is limited to 660cc. The cars cannot be longer than 3.4 m (11.2 ft) and wider than 1.48 m (4.9 ft) with maximum height set at 2 m (6.6 ft).
The cars are specific for Japan due to high traffic volumes in the cities, narrow streets and parking restrictions. You can only buy a car in Japan if you have a parking space for it, but the rule doesn't apply to kei cars, nor does the requirement for driving license or yearly taxes. They are cheap to buy, cheap to run and cheap to look after. And they have a cult following all over the world.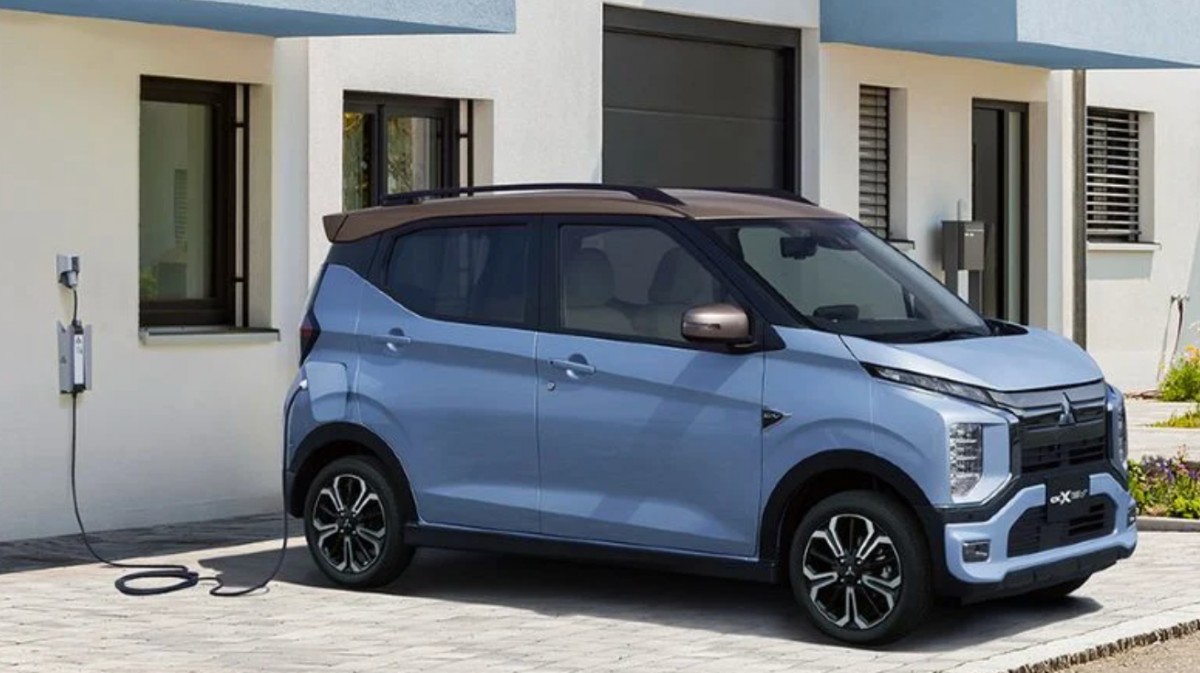 Mitsubishi eK X - Nissan Sakura's twin
Nissan and Mitsubishi teamed up to share development and manufacturing costs and the result is two almost identical looking cars built on a shared platform with identical performance figures. Nissan named its car Sakura - name of a huge significance for the brand. It means cherry blossom in Japanese, an item very important to Japanese culture signifying rebirth.
It is also a name that Nissan gave to its 200SX (S110) known as Nissan Silvia in the whole world apart from Mexico where it was sold as Datsun Sakura. Sakura was also what the Datsun 1000 Sedan was called when it took part in the Mobilgas Trial in Australia in 1958. That car came in 4th place after 16,000 km and 19 days of grueling adventure and brought the Datsun and Nissan to a global stage.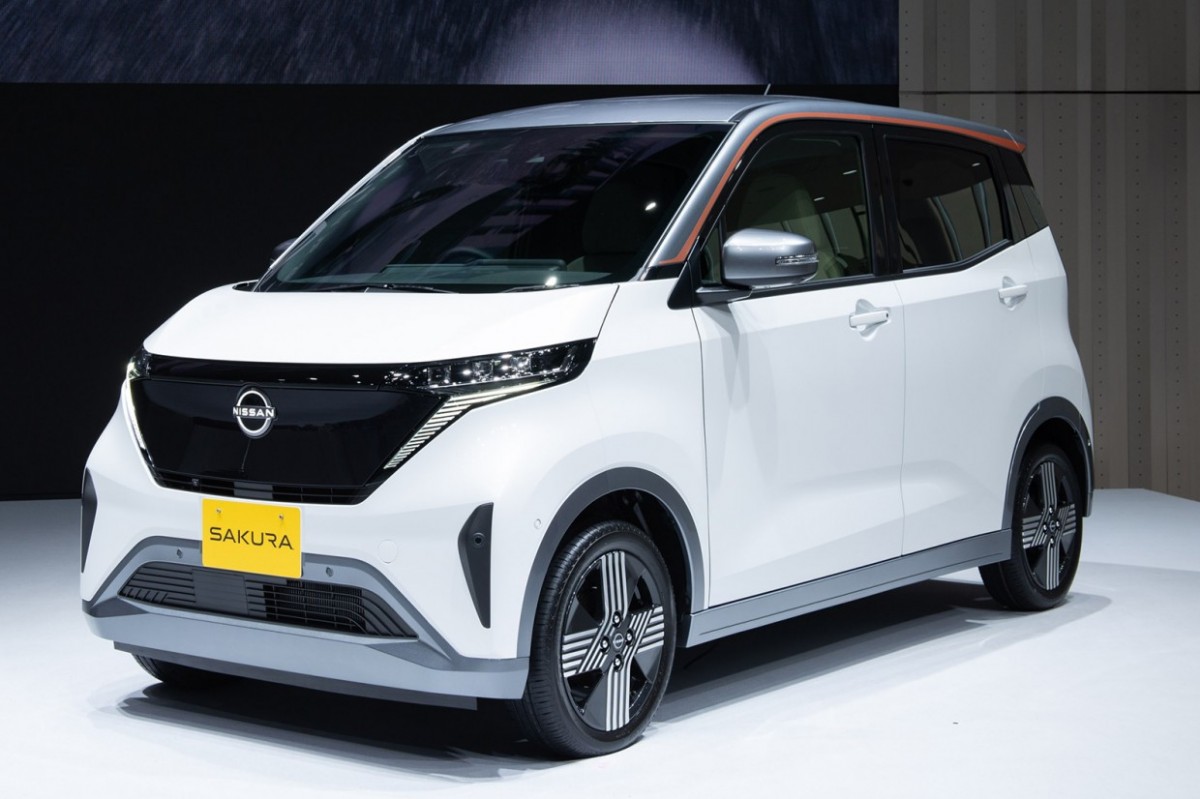 Nissan Sakura
Nissan Sakura is a third all-electric car in the model range and its design follows that of Nissan Ariya with the huge black front surrounded by narrow lights with the Nissan logo lit up proudly in the middle. The car follows the Kei regulations with a length of 3,395mm and height of 1,655mm. Turning circle is a ridiculous 4.8m which is less than a normal road width in Europe not to mention the US.
Despite its micro dimensions and ease of driving the car comes with a full suite of driver assistance systems - ProPilot will park the car fully autonomously and it will help maintain the distance to cars in the front of it while driving.
The power comes from a 47kW electric motor giving the front wheels a hard task of putting 195 Nm of torque down to the tarmac. It doesn't sound like a lot but it is twice as much torque as the petrol equivalent kei cars and the tires are tiny - standard size for this segment is 145/70/14 and even if they were 155/60/15 that's still tiny bit of rubber trying to put down as much torque as 2008 Civic Type-R did through it's 18" rims wrapped in 225 tyres. That car, my friends, was a handful. Sakura drivers will surely have fun taking off from traffic lights.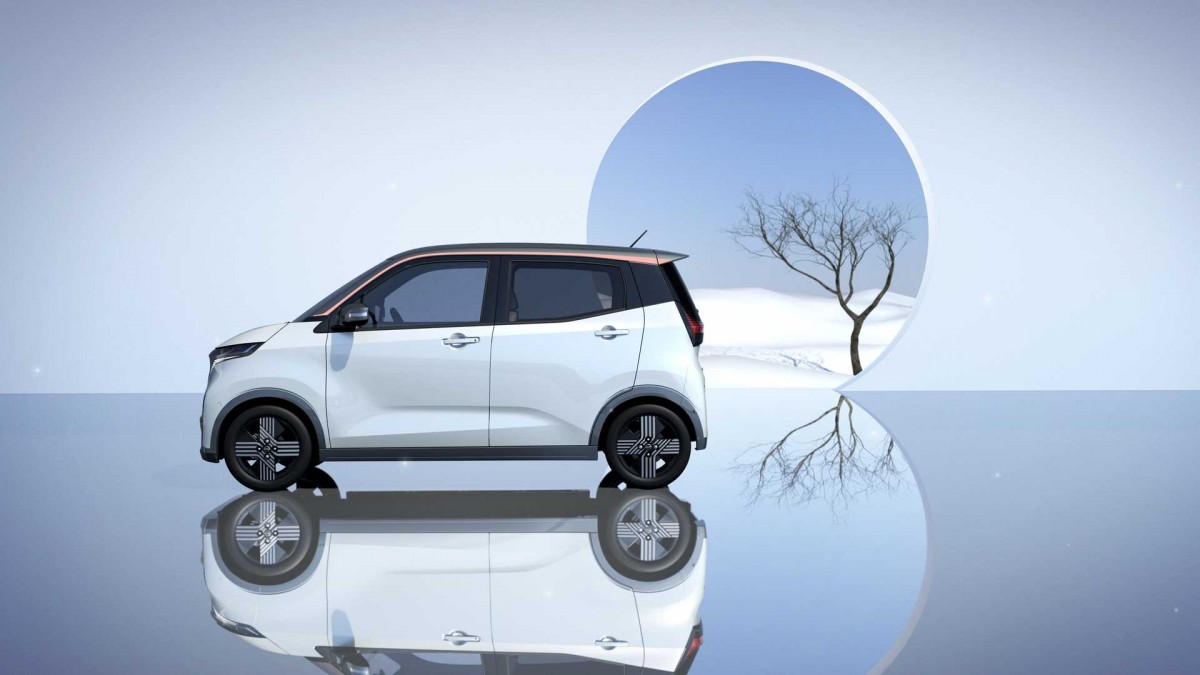 Nissan Sakura
Battery only has 20kW capacity and Nissan claims it is good enough for 180 km (111 miles), but it's not an official WLTP number so we need to take its word for it. Nissan has done a lot of work trying to figure out the perfect range for its customers and it claims this car delivers for 95% of drivers.
Majority of people in Japan don't drive much further than 30 km (18.6 miles) and many of the future Sakura owners will charge the car once a week. Interesting feature of the car is the V2L function that allows it to power the entire house in case of emergencies. Japan is an earthquake hotbed and this is a real difference making solution. It's not a Ford F-150 Lightning but it will keep the lights on and that is enough.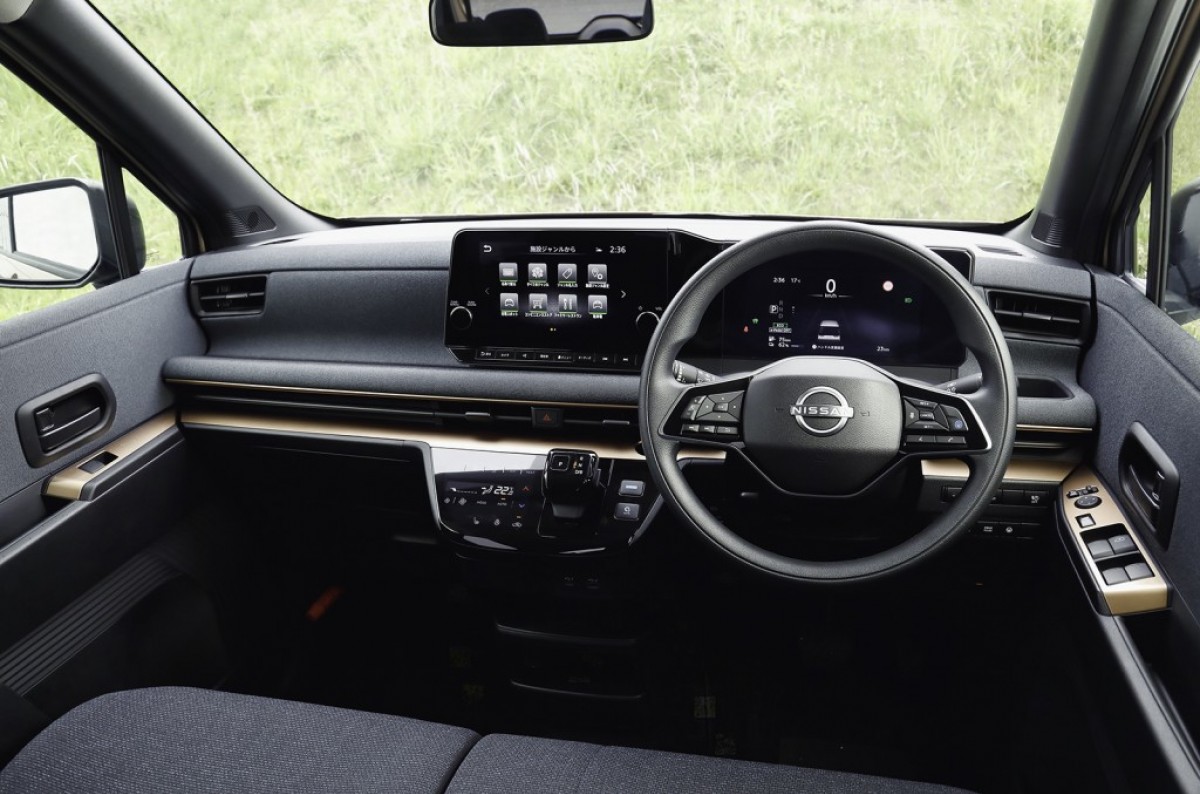 Nissan Sakura comes with a plush interior
The Nissan Sakura is only intended for the Japanese market, but private imports will bring this car to countries like the UK or South Africa and Australia since it is only available as a right hand drive option. The car goes on sale in just a few months and it will cost 1.78 million yen after a 550,000 yen government subsidy (that's $13,900 net price). The interior of the car is plush with room for 4 adults, clever materials are used everywhere and the car feels really spacious despite its miniscule dimensions.
Should we all switch to Kei cars? Absolutely not, they wouldn't suit many people but they are an amazing solution for the dense cities, much better than attempts by many other companies trying to force us into glorified go-karts. If you want to test drive the Nissan Sakura you can do it in Metaverse - you will need to visit Nissan Crossing using the VRChat service and head to the "Worlds" category. If you want to do it in the real world - you'll have to be in Japan and wait a few more months.