Thanks to eagle-eyed car fan in China we have a set of photos of an undisguised Smart #1. What is even better is the fact that this is no ordinary Smart #1 - this is the Performance model that looks to be ready for production. Let's talk about what we can see in those photos.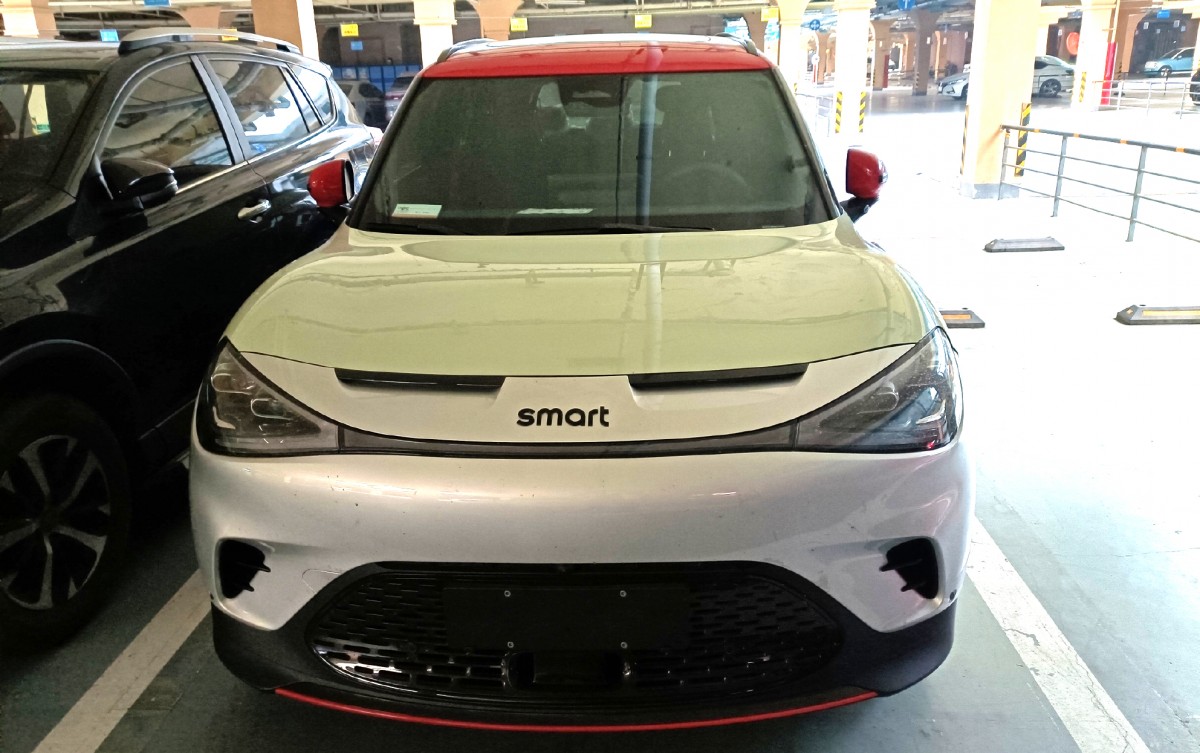 Photos courtesy of @Jason-Ferrari
The immediate difference from the standard Smart #1 are the two air intakes above the front light strip - just under the bonnet. The front bumper is lower, with larger side intakes and extended lip with red accent.
Looking at the car from the side we can see different wheels wrapped up in Dunlop Sport Maxx tyres but we can't really see their size. What we do see are bright red brake calipers and large disc brakes - big stopping power for this SUV. Side skirts are lower as well, mirrors are in roof-matching red and the rear bumper is lower with a red accent at the bottom.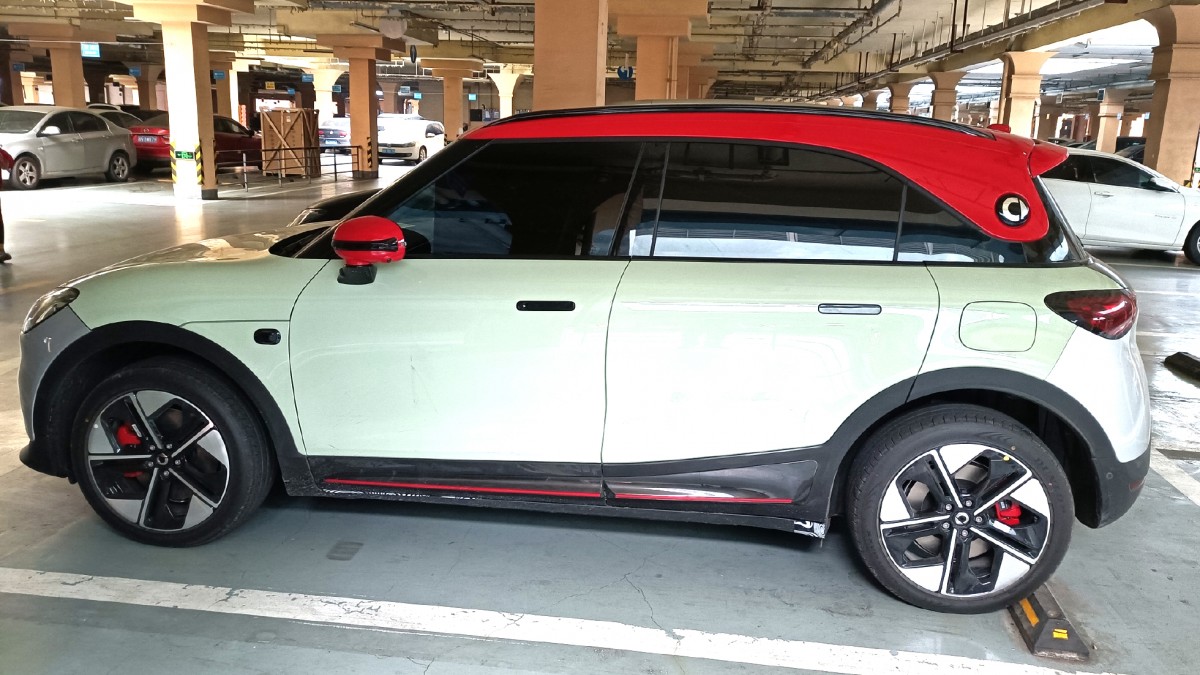 Photos courtesy of @Jason-Ferrari
The tradition is for the performance Smart cars to wear the Brabus badge, but this one still has the Smart logo. Yet, it's only a development car - different colors of the front and rear bumper giving it away - so things might change.
The regular Smart #1 comes with a 264hp single electric motor and 66kWh battery pack but according to rumors from China, the performance model, Brabus branded or otherwise, will come with two motors and all-wheel drive with expected 400hp. That would put it right against the best hot hatches out there.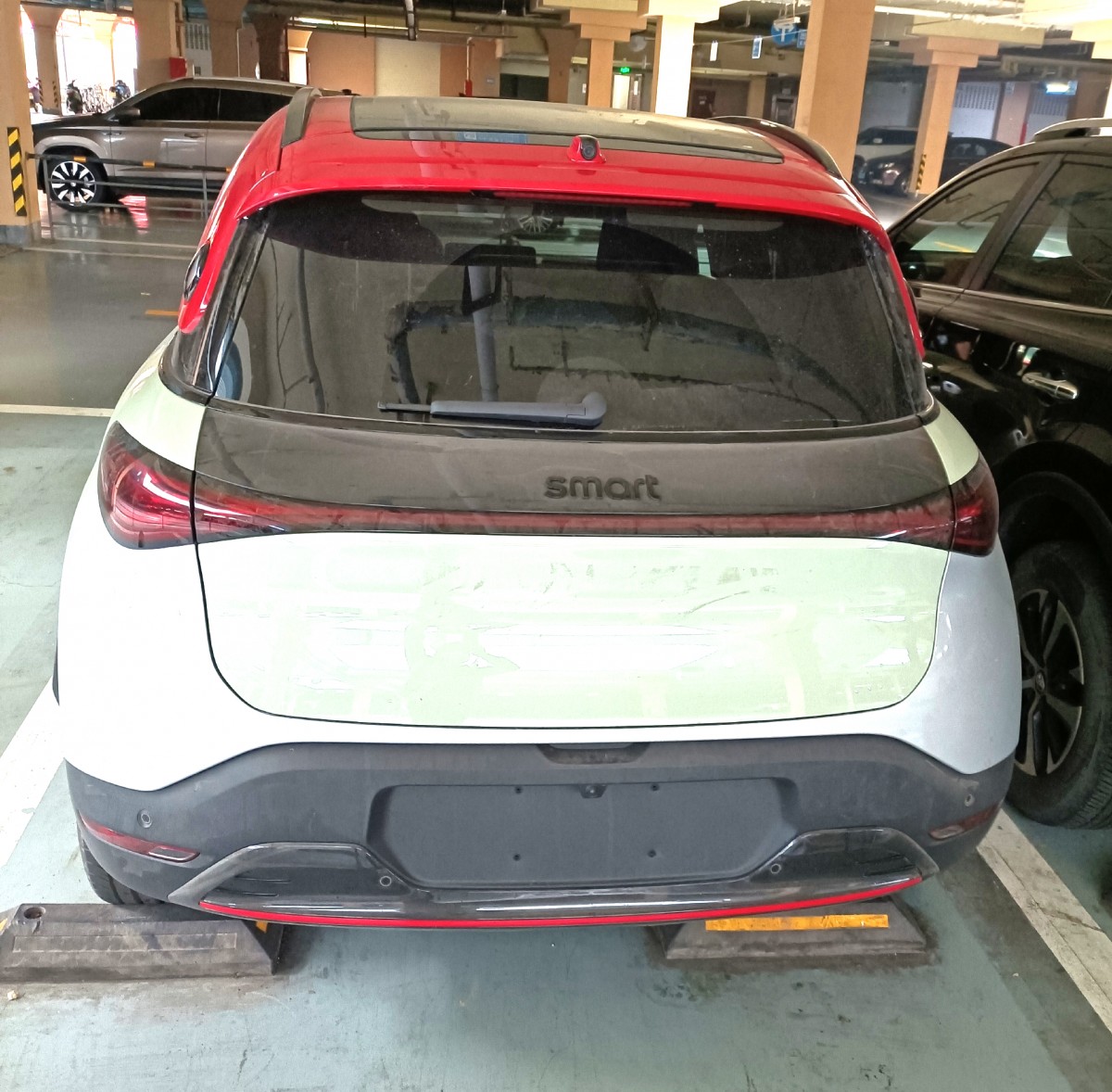 Photos courtesy of @Jason-Ferrari
The car in the photos looks production ready, it may be released as soon as this year, this new platform that it's built on (designed by Geely and called SEA) shows real promise, with larger battery packs being an option and clearly higher performance models becoming a reality.