Tesla employees at the Giga Berlin had good reasons to celebrate - for the first time in the history of this young manufacturing team, they have managed to produce 2,000 units of Tesla Model Y.
It's a very important milestone, both for the team and for the company. It means the supply chain issues are finally being addressed and are no longer slowing down the production. It means the team at Giga Berlin starts working together as a well oiled machine. It's good news for Tesla shareholders, with increased production numbers delivery times will shrink and when delivery times shrink, Tesla's shares go up.
The company took to Twitter to announce the latest achievement:
2k Model Y built at Giga Berlin this week 🤘 pic.twitter.com/4u4I517wdV

— Tesla (@Tesla) October 1, 2022
It's a big progress, only recently the company announced it managed to manufacture 1,000 units of Model Y at Giga Berlin just this June. It took the team to double that rate in just over 3 months, that's a lot of work and a very impressive result.
There is no time to celebrate yet though, the company has an ambitious goal of manufacturing 5,000 vehicles weekly before the end of this year. At this point the ramp up will depend on suppliers more than anything. If the company can manage a sufficient stream of components, the Giga Berlin team seems to be capable of delivering the numbers.
Giga Berlin started manufacturing customer's cars on March 14 this year. In less than 7 months the factory went up to an annualized 100,000 vehicles production level. Before this year is up, the factory will churn out 250,000 Teslas yearly, that is a huge scale ramp up. That means Giga Berlin can sustain European demand for Model Y and cut delivery waiting times even more.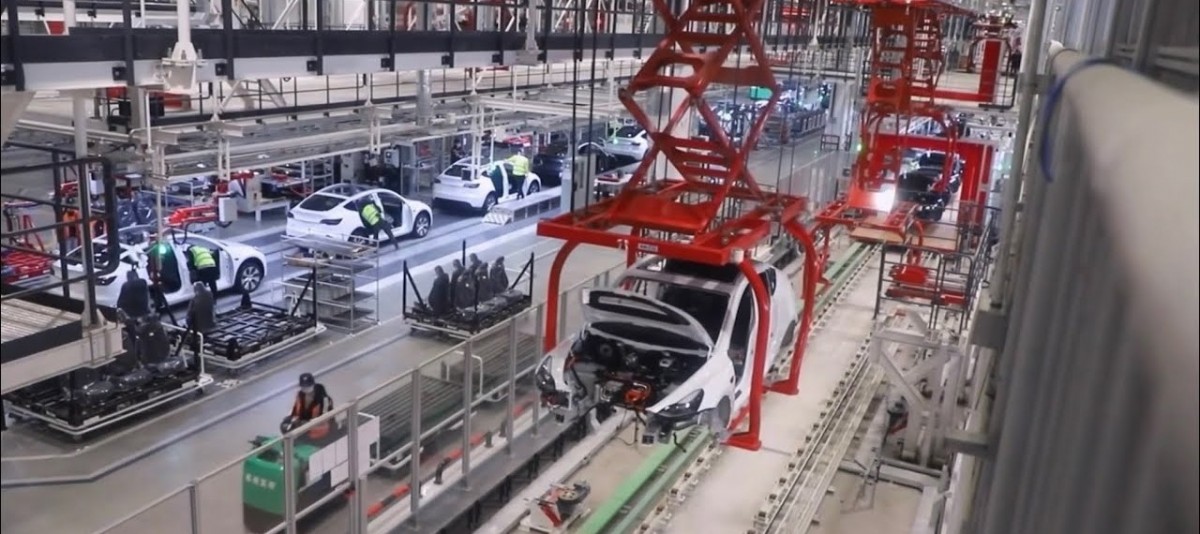 This announcement from Tesla follows the recent one from Giga Texas, where the company confirmed the factory reached 10,000 Model Y units manufactured to date. When we combine that with Giga Shanghai and its recent production results, we can clearly see that Tesla is on its way to achieve its predicted production levels. All it needs is a steady supply chain with no more surprises.