Yes, we all know Tesla is not that good at making deadlines but at the same time we can't really argue that once they deliver the wait is usually worth it. Tesla Semi has been promised to truckers for years, last year deliveries were said to start in a few months and then truckers had to wait more. With everything that the world has been going through for the last two years we place all the blame on Tesla for the delays and there is little point in playing the blame game anyway - let's just have a closer look at that truck.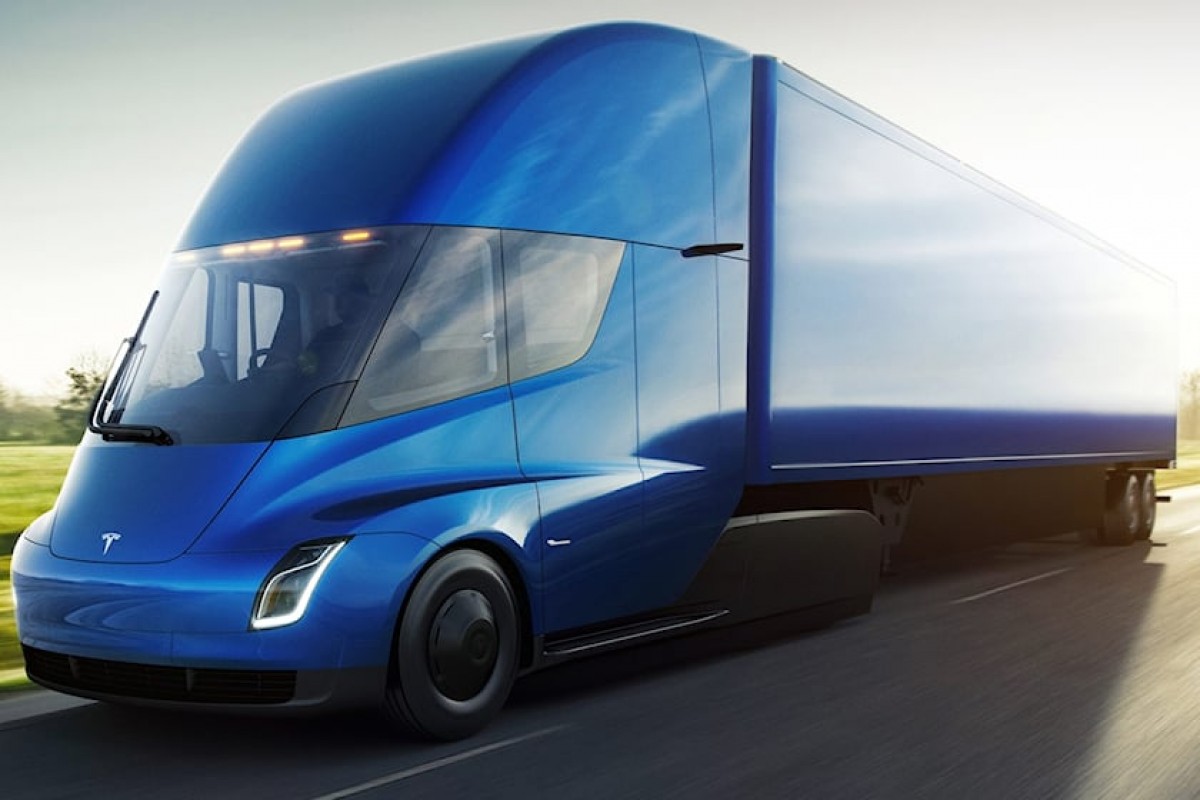 Tesla Semi
From the prototype days to now the Tesla Semi hasn't changed a bit. It is still the same futuristic, smooth looking truck with center driving position and the cabin doors behind the front wheels and behind the driver's seat. It certainly is unusual, but it won't take long getting used to since everyone who had a chance to try the Semi praised that design.
After all getting in and out of the cab is when the truck drivers get injured very often if not the most. The driver's view forward is unobstructed by any instruments, two large screens are moved to the sides of the steering wheel with portions of them serving as rear view mirrors and constantly monitoring blind spots.
The added benefit of central driving position is no need for adaptations for left or right hand traffic, the same truck will be sold all over the world. The cabin design is unmistakably Tesla - no distractions, subdued colors, comfort and relaxed atmosphere. And a giant double cup holder - because coffee makes the world go round.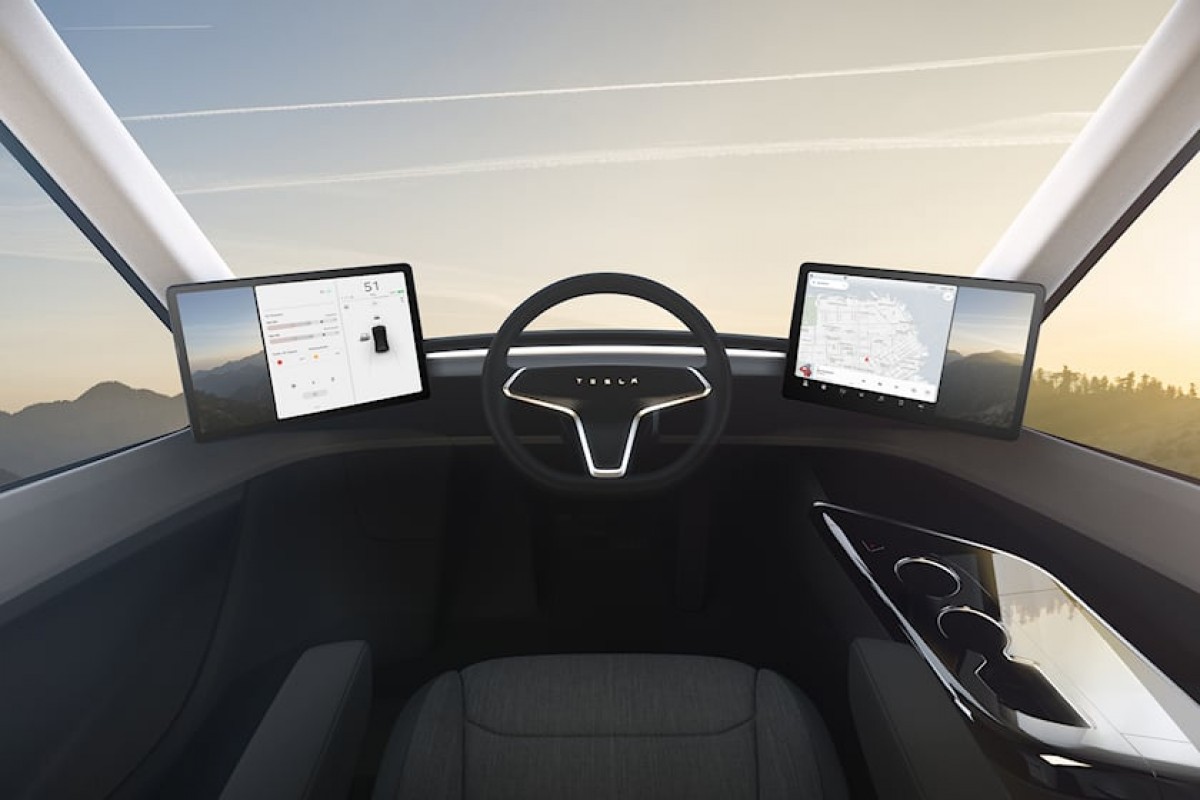 Tesla Semi interior
Numbers are important and we have numbers for you. Tesla Semi will come in two flavors - base model starting at $150,000 will offer 300 miles of range (482km). The more expensive model will come at $180,000 and that extra $30,000 will up the range to 500 miles (802km). Both range figures account for hauling up to 80,000 lbs of load - that's 36 tonnes. Call us impressed - but not surprised, we all knew the range was going to be substantial.
The Tesla Semi is run by four motors sitting at the rear axles and delivering another impressive figure - the 0 to 60mph time of 20 seconds with the above mentioned load. 20 seconds is faster than my grandma in her Camry, ok? And Semi is hauling nearly 40 tonnes. Let that sink in for a minute.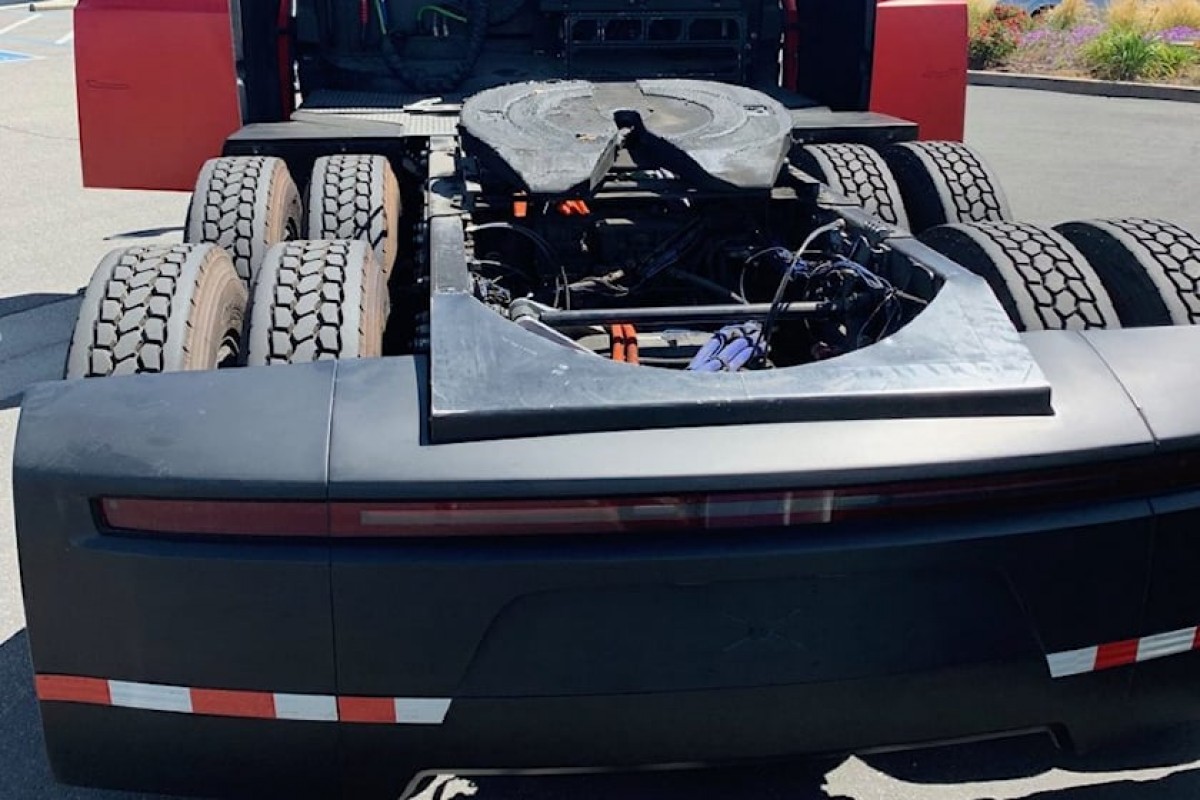 Tesla Semi motors sit at the rear axles
You can order the new Semi right now with just a $20,000 deposit but what you won't get for that money is a delivery date. No, Tesla has not revealed that yet unfortunately, we hope it won't be too long before we start seeing Tesla's latest truck out on the roads.
After all the trucking industry is suffering from raising fuel costs and the Semi can half those and compared to a normal truck it can save the owner as much as $100,000 a year in just running costs. Two years of ownership makes the truck pretty much free which explains why the hauling companies are about to form huge lines.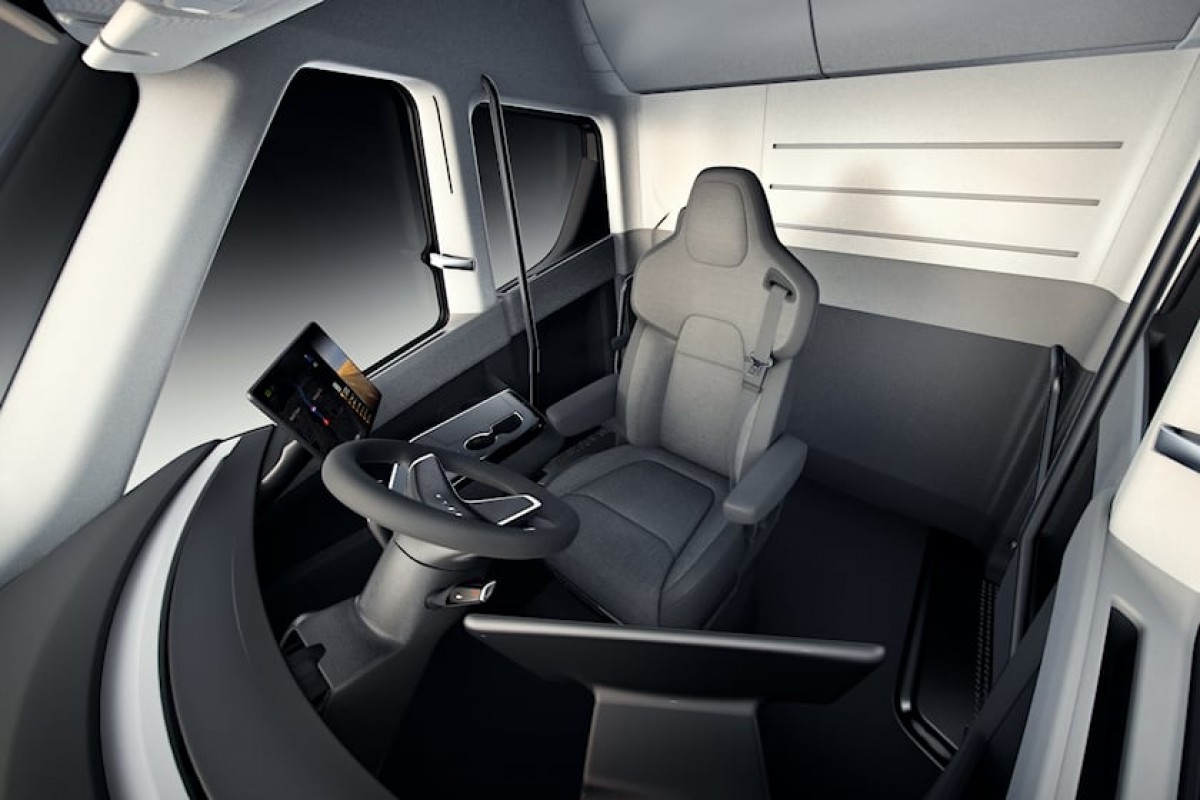 Tesla Semi is going to be one comfortable office
I made a mistake in my last reply - you are absolutely right about the weight of the truck and the load - Semi is rated for 80,000 lbs total, including the truck and load. The 600kWh battery pack weighs 8,000 lbs (3,629 kg) so that alone is 10 percen...