While Hyundai is preparing the 2024 Hyundai Kona Electric for debut, the current model will remain on sale for a while yet. And that means the little Kona has some tough months ahead of it.
The North American Hyundai updated the current model for 2023 but there are no substantial differences between this and last year's models. The three different trim levels offer the same powertrain with a 64 kWh battery and a single electric motor with 150 kWh output.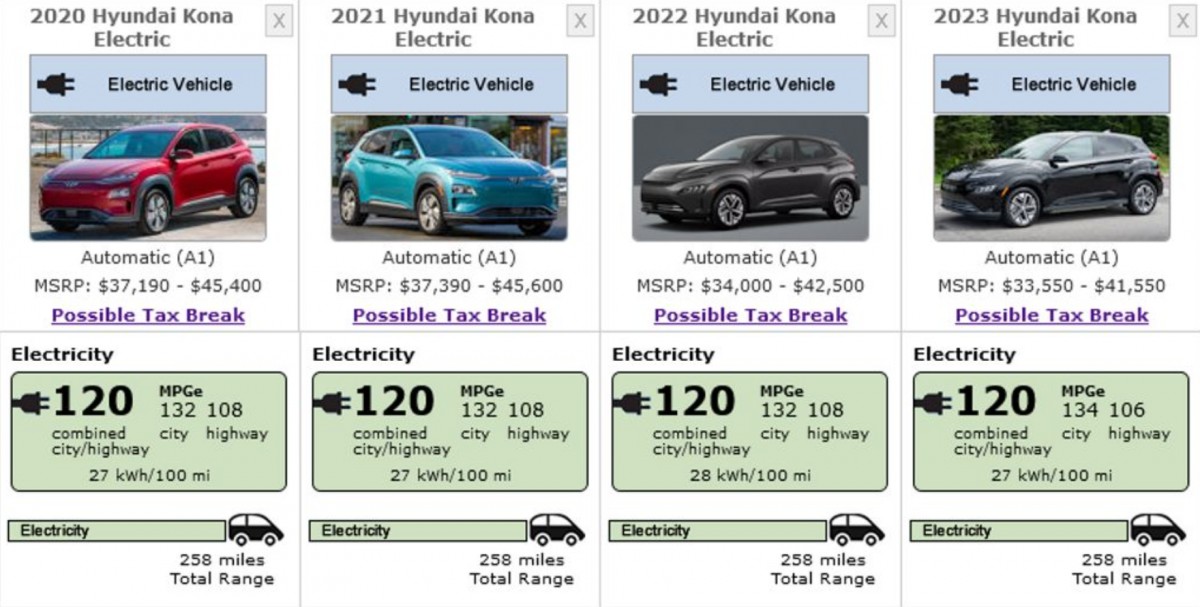 2023 Hyundai Kona EPA rating
With no changes to the vehicle, it is not surprising that the EPA rating remains the same at 258 miles (415 km) of range in combined cycle. The average energy consumption is 28 kWh per 100 miles or equivalent of 120 MPGe.
While the prices stay the same, with the starting point of $33,550 plus $1,335 destination charge, the electric Kona is unfortunately going to miss out on the federal EV tax credit. Last year, despite a sticker price slightly higher at $34,000, the car effectively cost $27,685 thanks to the tax credit.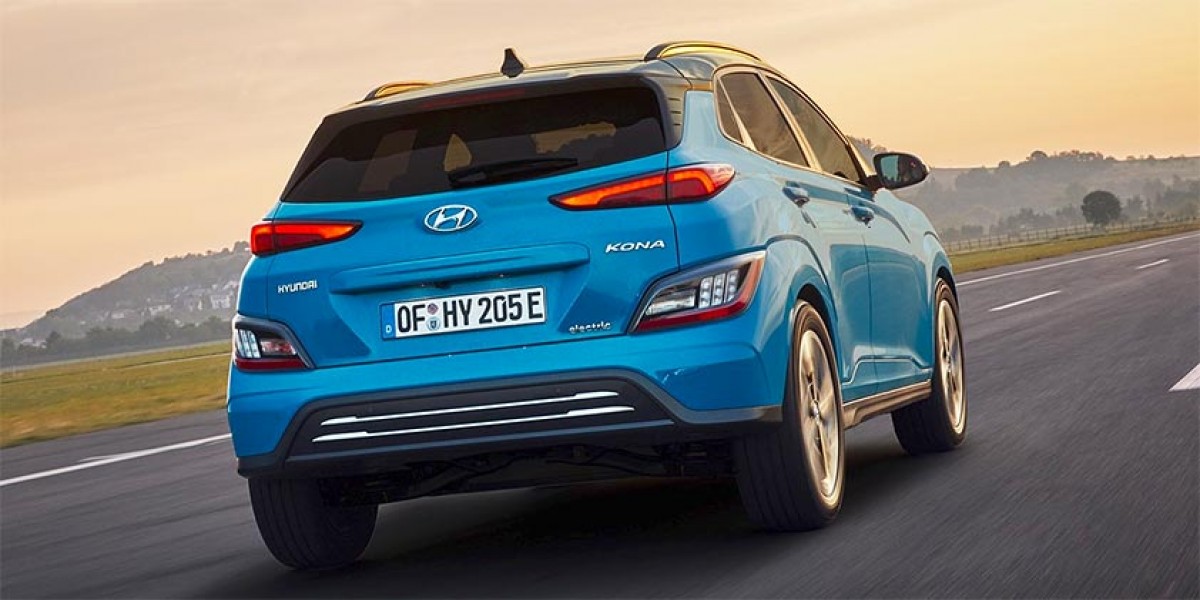 Since Kona isn't manufactured in the US and neither is its battery, the car no longer qualifies for the $7,500 discount. It effectively makes the Kona far more expensive than its competitors. Both Chevrolet Bolt EV and Bolt EUV qualify for the tax credit and customers will vote with their wallets.
The situation gets even more painful for little Kona, Tesla Model 3 starts in the US at $42,990 but its effective price with the tax credit is $35,490 which is just $1,940 more than Kona's price and many buyers will pause and think before they spend their hard earned money.
Well said and not realized by many. The tax credit is not completely to many families (especially those not living in expensive cities and hence not earning the bigger salaries coastal cities have, even though they earn well enough for their own smal...