Kia Niro in its second generation was first introduced in the US late last year. As a quick reminder, the refreshed Niro comes with a new design which is quite a departure from its previous version. The vehicle comes with just one electric motor option - front-mounted 150 kW (204 hp) unit supported by a 64.8 kWh battery pack.
While this vehicle has been unveiled in Europe a little bit earlier, the US version just got its updated EPA ratings. Since the 2023 Niro comes only with the larger battery, any range differences would be down to different tyre-wheel options and possibly different aero parts, if available.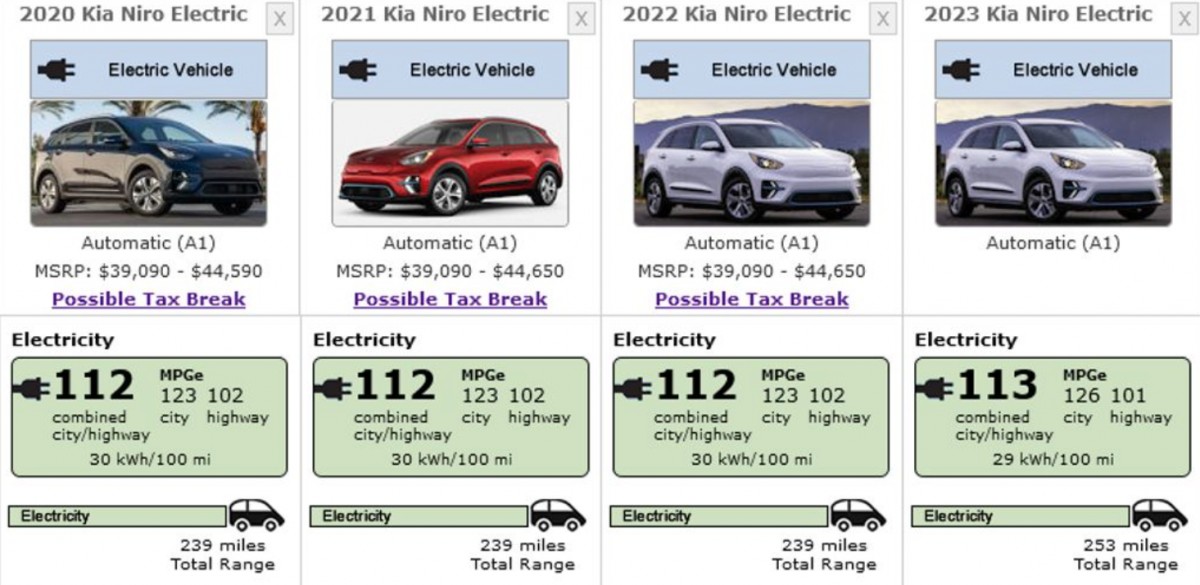 EOA comparison between 2023 Kia Niro and previous years models
Quick look at the EPA ratings answers any possible questions - all versions of the 2023 Niro come with the same EPA rating of 253 miles in a mixed usage or equivalent of 113 MPGe. City mileage comes in at 126 MPGe and highway driving results in 101 MPGe. It is a about 5% improvement over the previous model which isn't a huge progress but it means a few extra miles between charges.
When it comes to charging, the 2023 Kia Niro comes with a built-in 11 kW AC charger and supports DC charging of up to 85 kW. Charging at home will take most of the night, but the public DC charger should be able to top up Niro from 10 to 80 percent in about 43 minutes, according to Kia.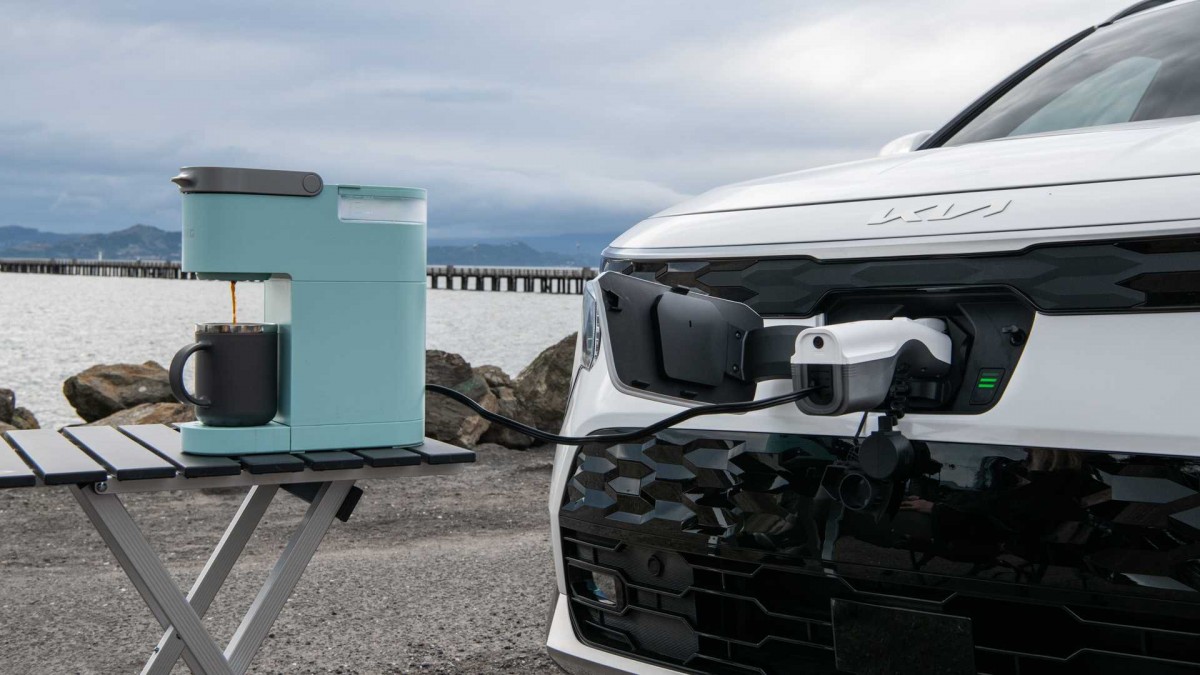 All Kia customers buying the new 2023 Niro get a complimentary 500 kWh charging from Electrify America. The charging can be used over the period of three years and it should be enough for nearly 2,000 miles of driving.
While the pricing for the 2023 Kia Niro sounds exciting on paper, with the entry-level version starting at $39,950 plus the $1,325 destination charge, the issue is the new EV tax credit. Last year's Kia Niro was more expensive at $41,165 (total) but it did qualify for the $7,500 subsidy, which brought its effective price down to $33,665. The current model unfortunately cannot take advantage of the EV tax credit and it ends up costing $40,875.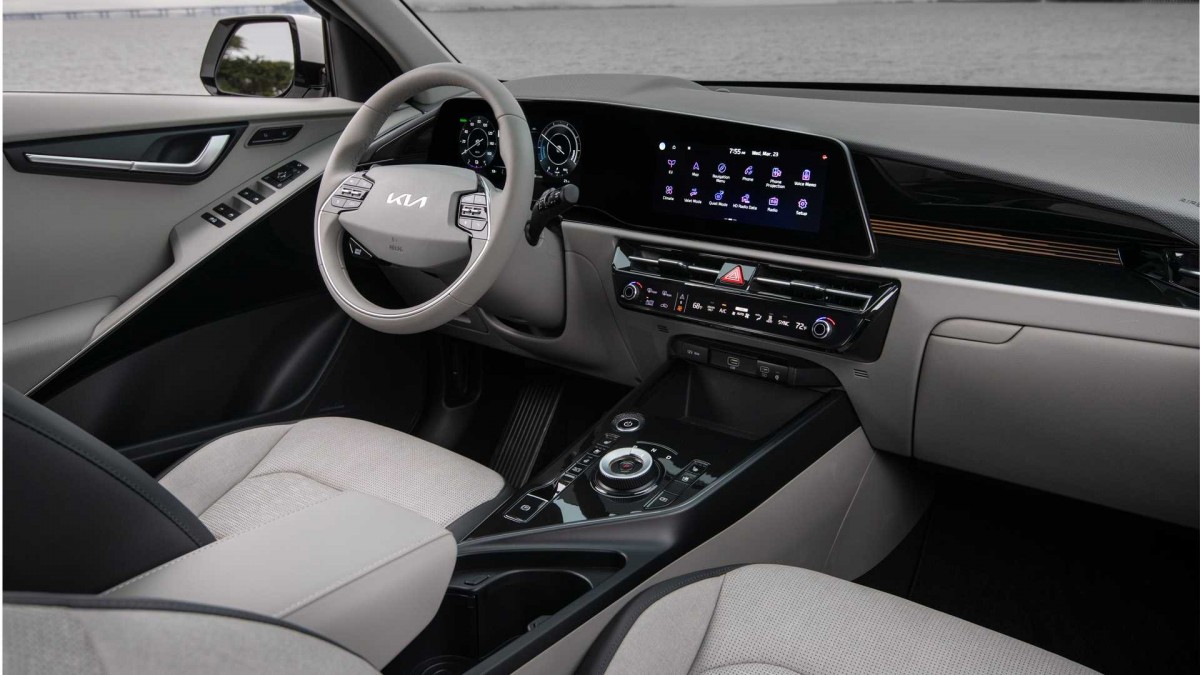 It remains to be seen if Kia will bring forward some sales incentives and dealer based rebates but for now, the new Niro will feel expensive for many buyers. With the Tesla Model 3 being quite a larger EV, it starts at $42,990 without destination charge or taxes, but thanks to the EV tax credit it ends up being cheaper than the new Kia Niro. That is something Kia will struggle to compete with.