Mercedes is bringing its electric van eSprinter to the US first with a hope of taking on Ford E-Transit and taking some of its customers away. The van will be manufactured in Charleston, South Carolina, in order to take advantage of the new EV tax rules and the company promises the production will start in just a few months.
Ford E-Transit had the market pretty much to itself and eSprimter will have to offer either good value or better performance and it seems at least the performance box gets a firm tick. First of all is the 113 kWh battery pack that under WLTP testing delivered 248.5 miles (400 km) on the combined cycle and 311 miles (500 km) on the city driving cycle.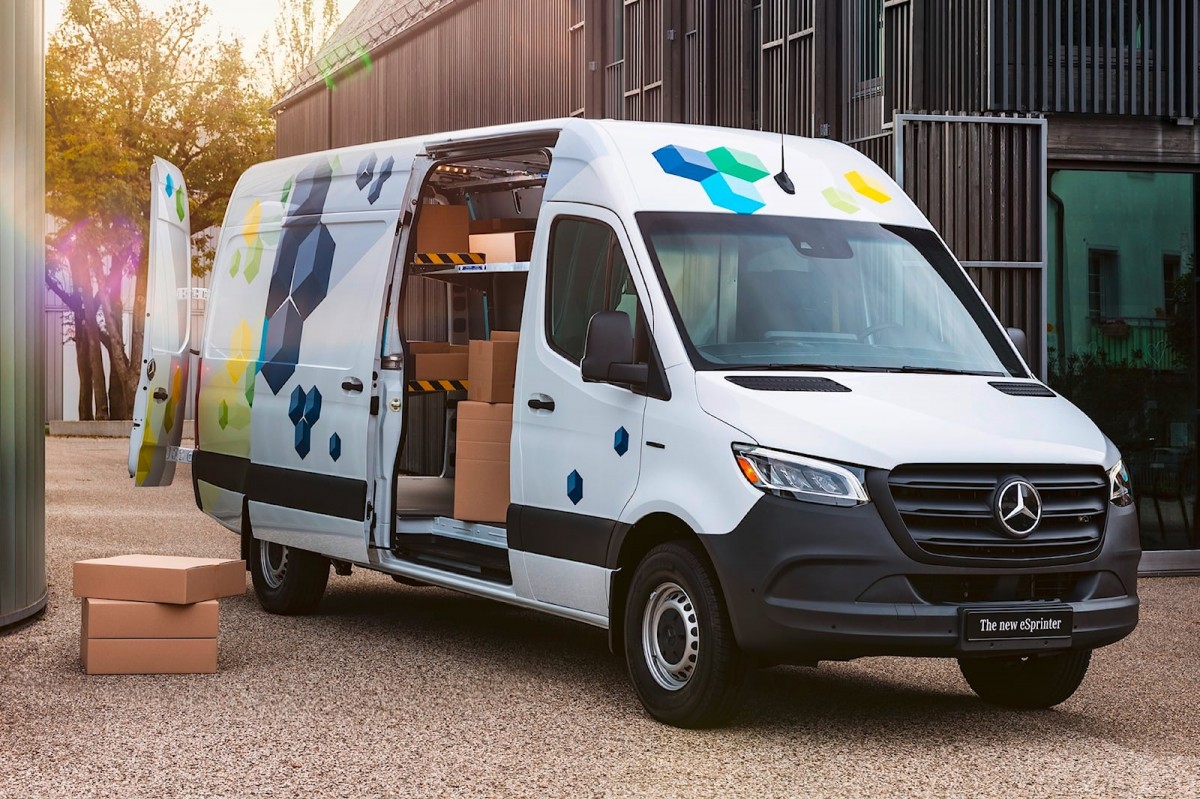 For comparison, E-Transit manages 196 miles on the combined cycle - if you opt for the largest battery pack. We'll have to wait for the EPA rating for a more realistic range as even the WLTP tends to provide exaggerated numbers. Saying that, we need to remember that Mercedes tested the eSprinter in Germany and managed to squeeze out 475 km from one charge.
The eSprinter is powered by a single electric motor - at least for now. Customers will have a choice of either 134 hp or 201 hp units which should be enough to haul up to 9,370 lb when fully loaded.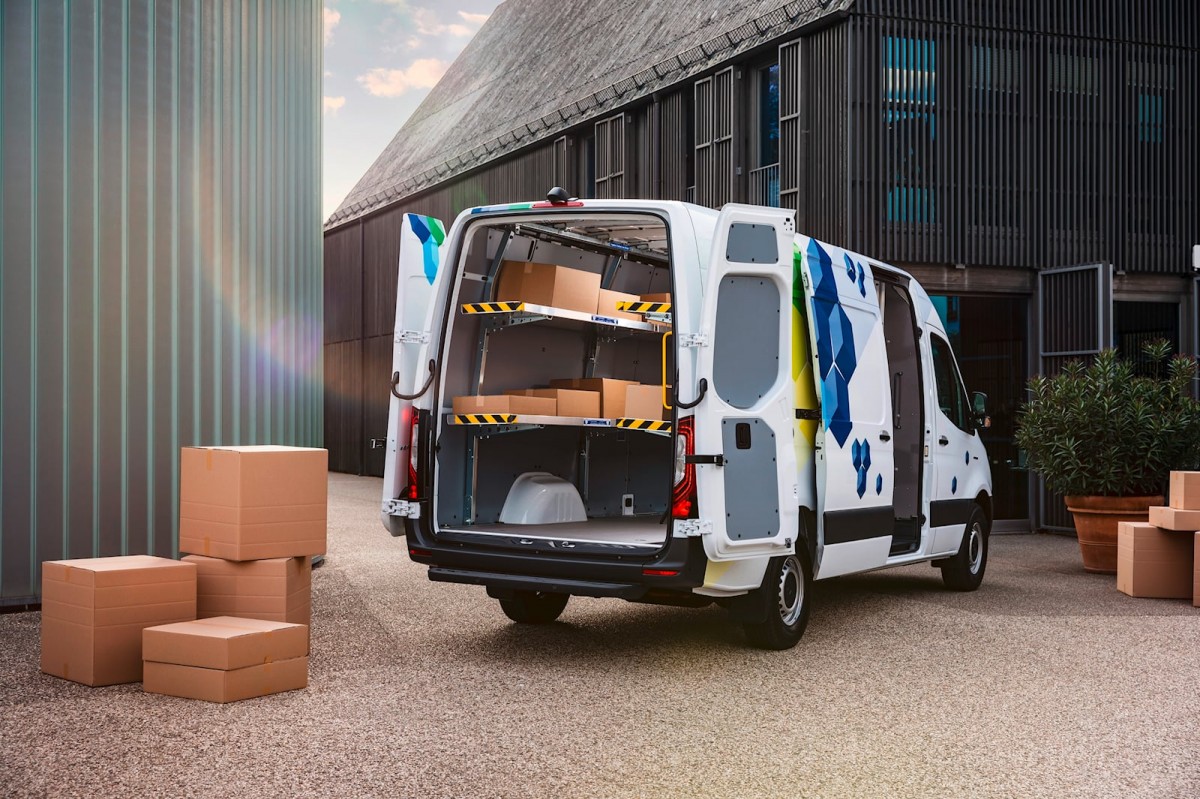 The US market is getting only the largest 113 kWh battery but other markets will get smaller options as well. The LFP battery is completely free of cobalt and nickel and is fitted under the floor without impacting the loading bay. It can be charged with up to 9.6 kW AC or 115 kW when using a DC charging station. The all-important 10 to 80% charging time is quoted as 42 minutes.
The driver of an all-new and all-electric eSprinter will appreciate the working environment provided by the latest MBUX. There's voice activation on board and smart route planning with the system calculating required charge and pointing to the best charging stations depending on distance and charging speed. It's fairly easy to input the entire route and have the car plan it in seconds with all the charging stops along the way to make sure getting home is never an issue.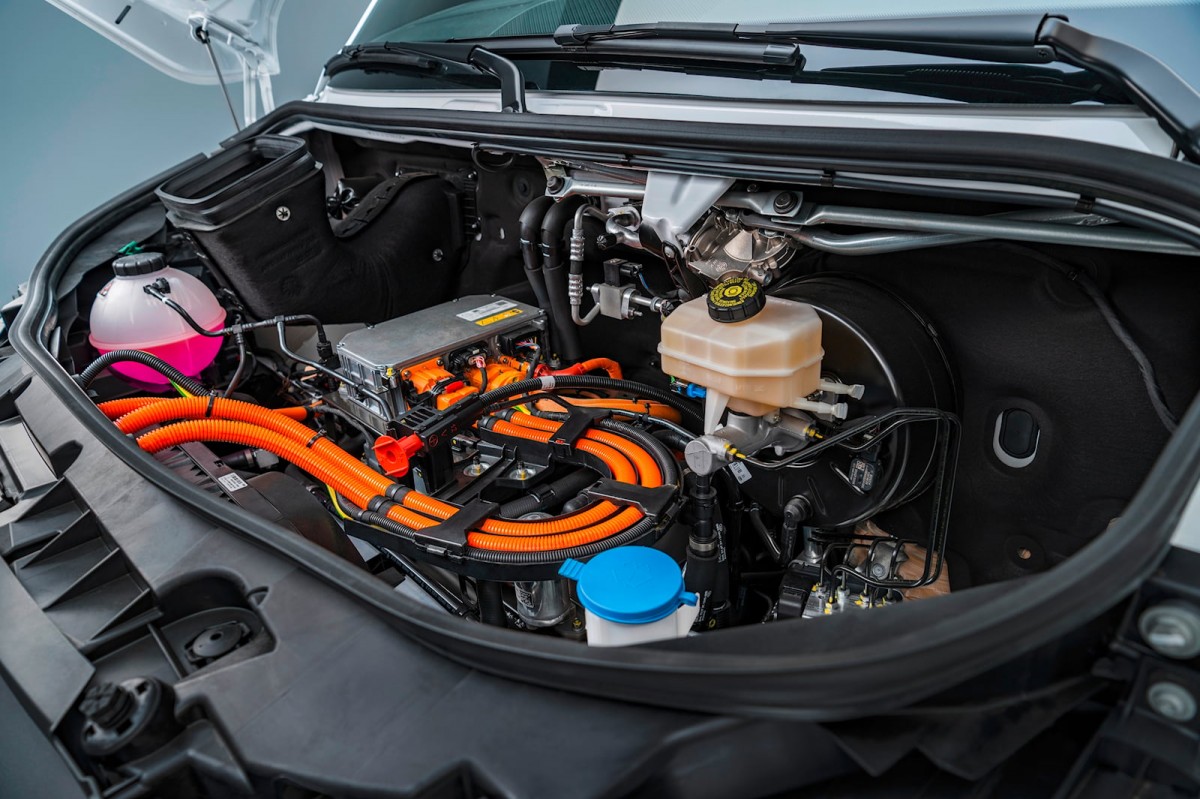 Yes, Ford E-transit is not the only competition Mercedes eSprinter needs to worry about. VW is bringing its ID.Buzz Cargo to the market, the electric version of the Ram ProMaster is already clocking delivery miles for its customers and let's not forget about the BrightDrop Zero. But if the eSprinter can deliver on its promised 300 miles range, it will be off to a great start.
There is every possibility of the eSprinter being really hard to get hold of. Mercedes is still facing long waiting times for its 4x4 version of diesel-powered Sprinter which has been snapped up mostly by RV manufacturers. If the eSprinter in fact can deliver anywhere near the 300 mile range it is promising, it will be snapped up long before the public will have a chance to get their hands on one.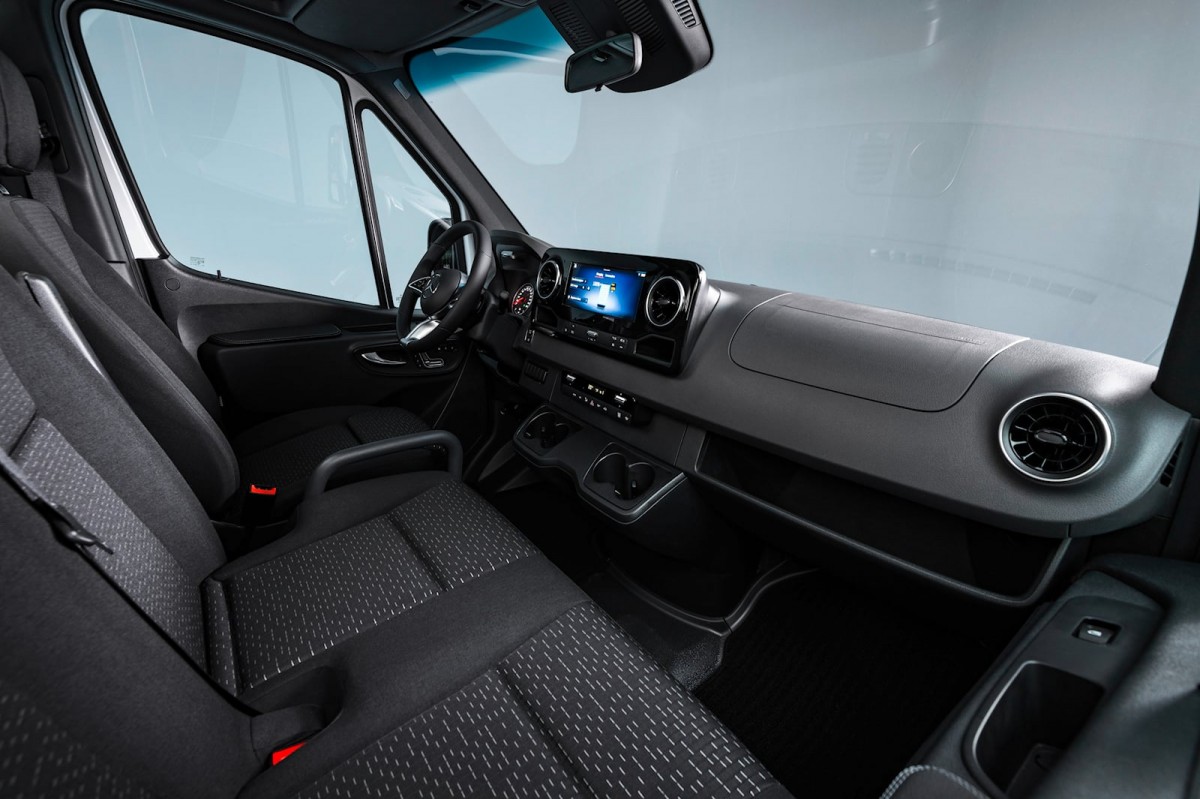 Winnebago just released its first eRV based on the Ford E-Transit with rather abysmal 108-mile range and most likely, they wish they waited for the eSprinter. You can bet your bottom dollar there will be a flurry of electric RVs based on eSprinter, ready before the end of this year and selling like there is no tomorrow.