Audi Q8 e-tron US pricing revealed with only the large battery available
Audi revealed pricing for its electric SUV Q8 e-tron, for the US market the company is not going to offer the entry-level battery with all models using only the larger pack.
Audi is bringing its electric SUV to North America and the company has announced the official pricing. There will be only one version available in the US, which in Europe has the 55 quattro designation. Two body styles will be available - SUV and Sportback - and the first vehicles should appear at the showrooms this summer.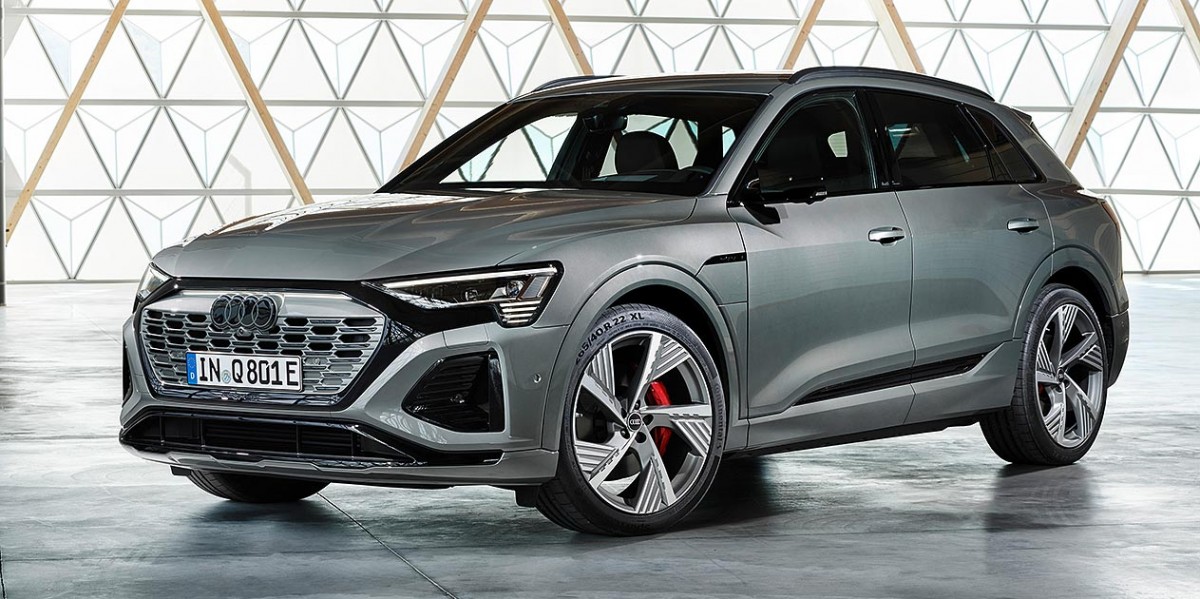 Audi Q8 e-tron
Starting with the Audi Q8 e-tron quattro (55), the vehicle is priced at $74,000 before destination charges. The same version sells in Europe for €85,300 making the US offering significantly cheaper. The car comes with a 114 kWh (106 kWh usable) battery and a twin-motor 300 kW powertrain. The EPA rating has not been issued yet but the WLTP stands at 578 km or 359 miles.
The Audi Q8 e-tron Sportback comes with the same battery and the same powertrain but it comes in the S Line trim. The vehicle starts at $77,800 in the US while in Europe it is priced at €87,550. The European version comes with a WLTP rating of 600 km or 372 miles. It'll be interesting to see the difference in range once EPA gives its rating to both versions of the car.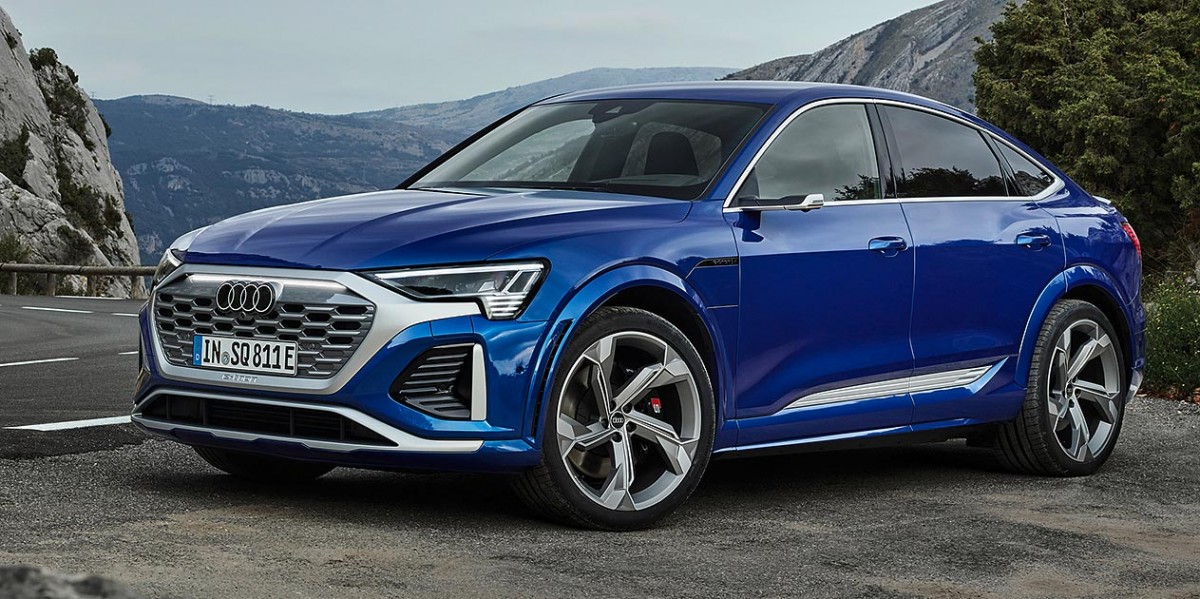 Audi Q8 e-tron Sportback
The smaller 95 kWh battery pack won't be available in the US at all, and the company hasn't revealed its plans yet for the S models with 370 kW (503 hp) powertrains. All US models support 170 kW DC charging which should top up the battery to 80% in about 31 minutes. The Level 2 charging will be a different story - at 240V and 9.6 kW it can take up to 13 hours to recharge the 114 kWh battery pack but at 110V that time can double.
Audi Q8 e-tron gets competitive pricing in the US, its EPA rating should come at around 300 miles as well. The US market is getting busy with electric SUVs but Audi has a nice niche to itself and is well-established as a premium brand. Its gasoline-powered Q8 siblings are very popular and the electric models will benefit from that for sure. The first vehicles will be delivered to showrooms across the US this coming summer.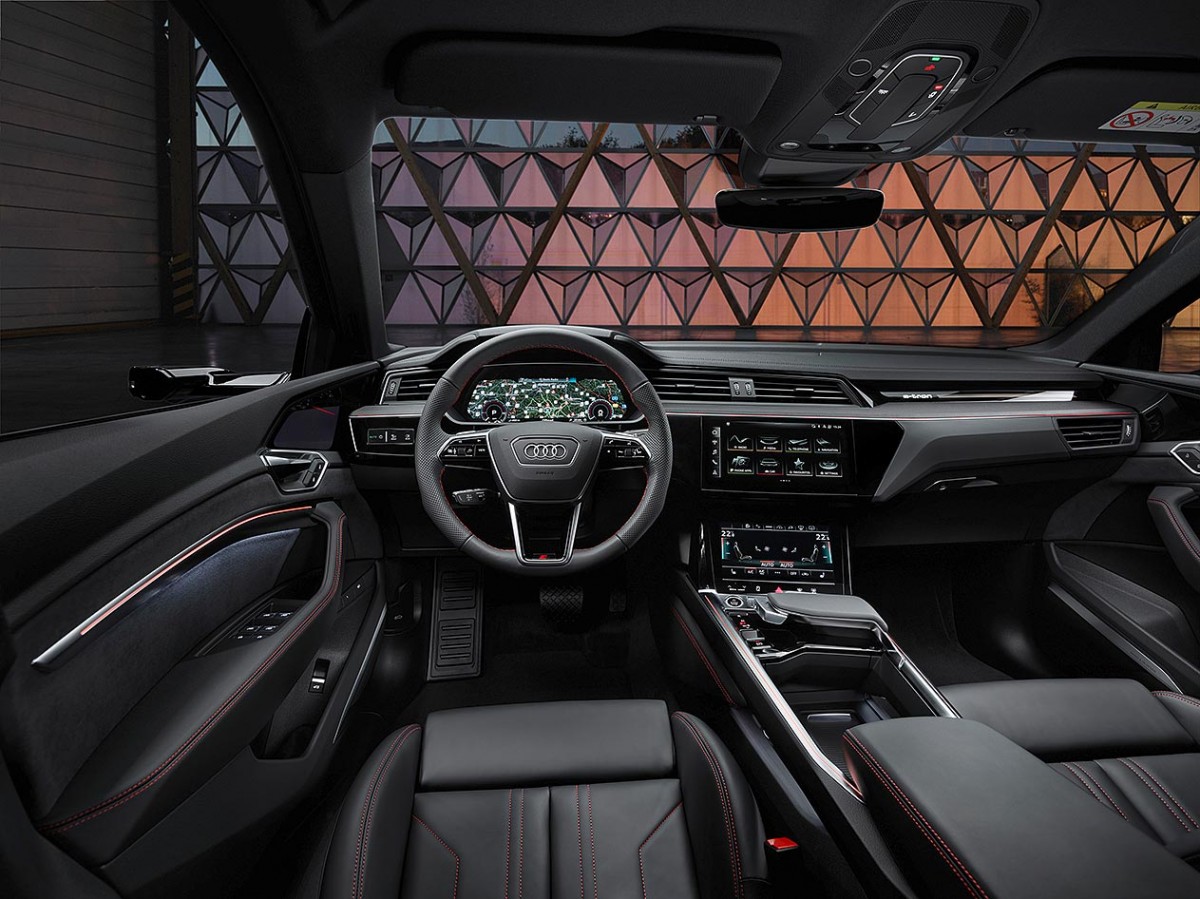 Interior on both models is similar
Looks way better then Mercedes ev line of cars.