Consumer Reports has published its yearly reliability report and has some interesting findings. The company gathers data from hundreds of thousands of vehicle owners from the US to build a picture of the reliability of different models.
While the report has found that electric cars tend to be less reliable than their equivalent gasoline counterparts, some brands came on top of the results to buck the trend.
Tesla Model 3 results were compiled from over 1,000 owners who have had the car from as far back as 2018. The car was given a 3 out 5 reliability score and ended up taking a third spot in a group of Luxury Compact Cars - not just electric. In electric classification the Model 3 came second.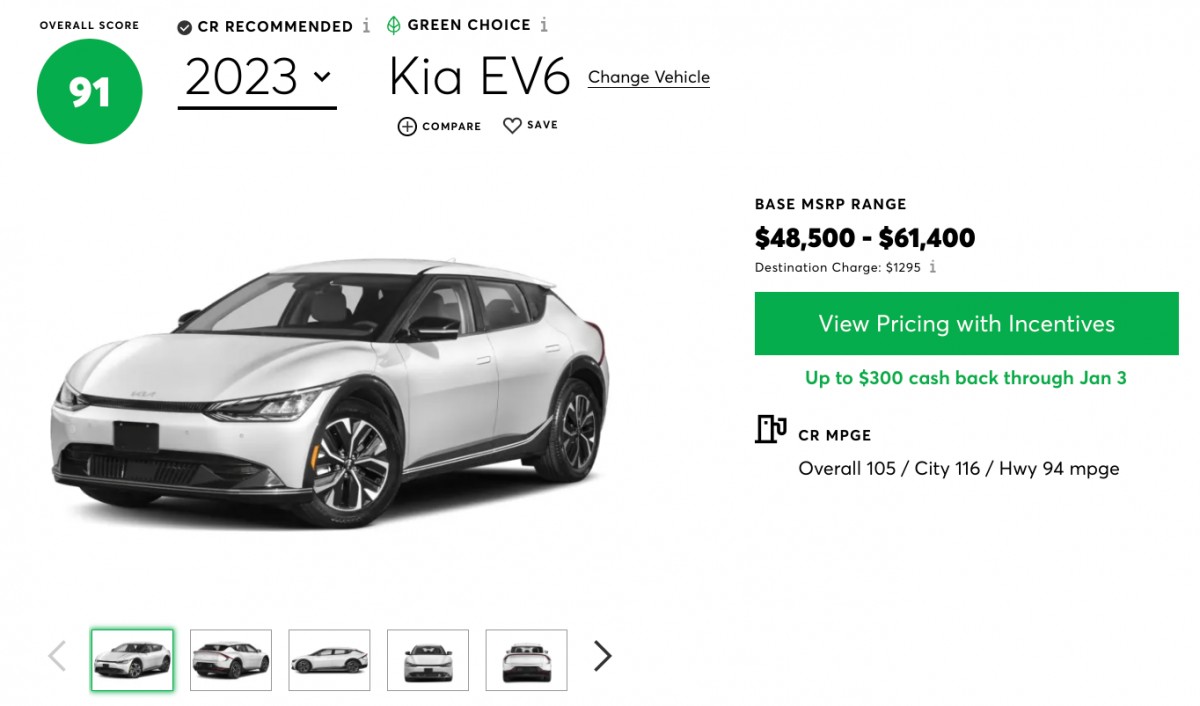 The first place went not surprisingly to Kia EV6, despite it being a new vehicle on the market. The customers seem to be very happy with their choice but Consumer Reports still notes that the reliability score may not hold up as the car ages.
Interestingly, the good old Nissan Leaf took third spot with an overall score of 70 points and predicted reliability scored at 3 out of 5.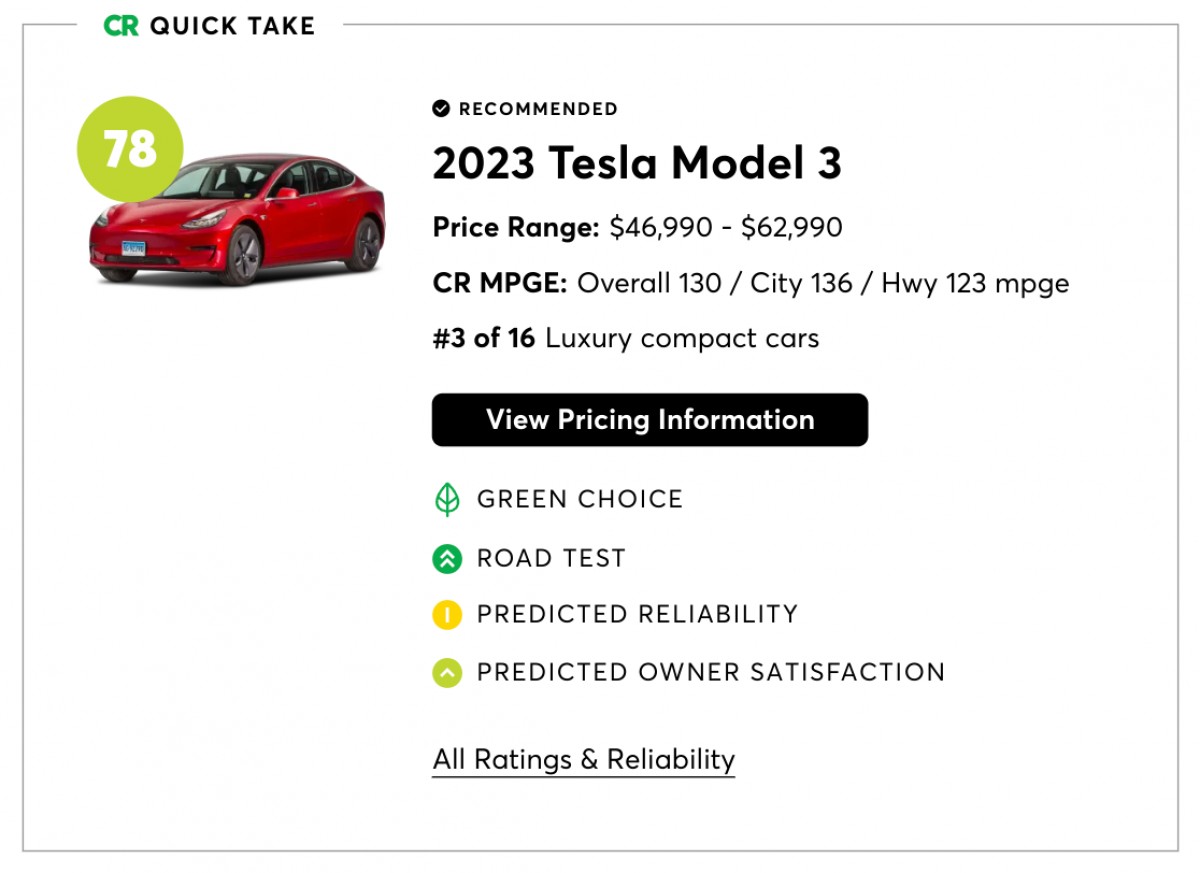 Tesla and Nissan have the most experience in manufacturing electric cars, both have been making them for over a decade and that clearly shows. The cars the two companies make are far more reliable than the competition, but according to Consumer Reports, they still lag behind the legacy vehicles.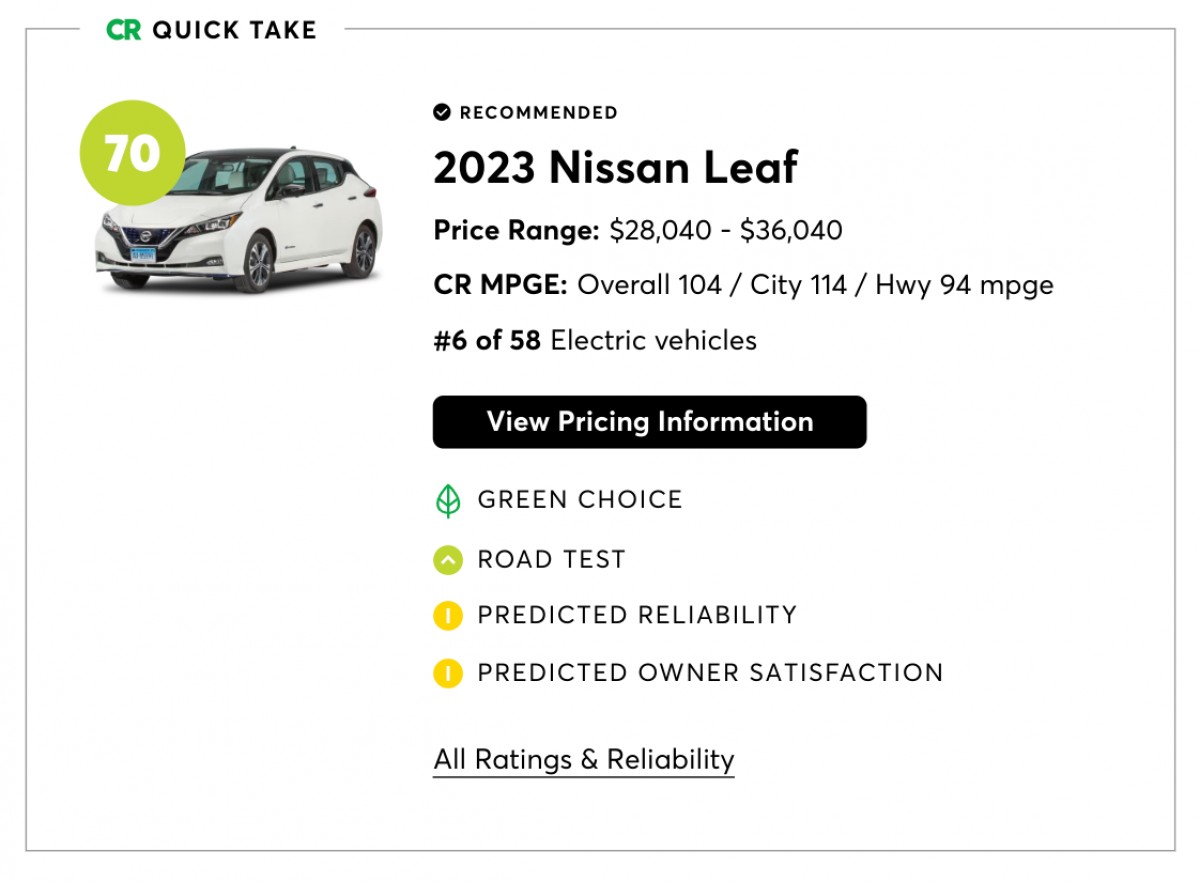 Consumer Reports blames it on batteries and electric motors, which are still very new technology, but the new user interface offered by electric cars gets its fair share of blame as well. New EV companies are fighting with growing pains and it shows - frequent recalls, vehicle issues, owners being locked-in or locked-out of the cars.
Obviously the relatively lower reliability of EVs is also partially caused by manufacturers, who are rushing new products to the market to satisfy the ever-growing demand.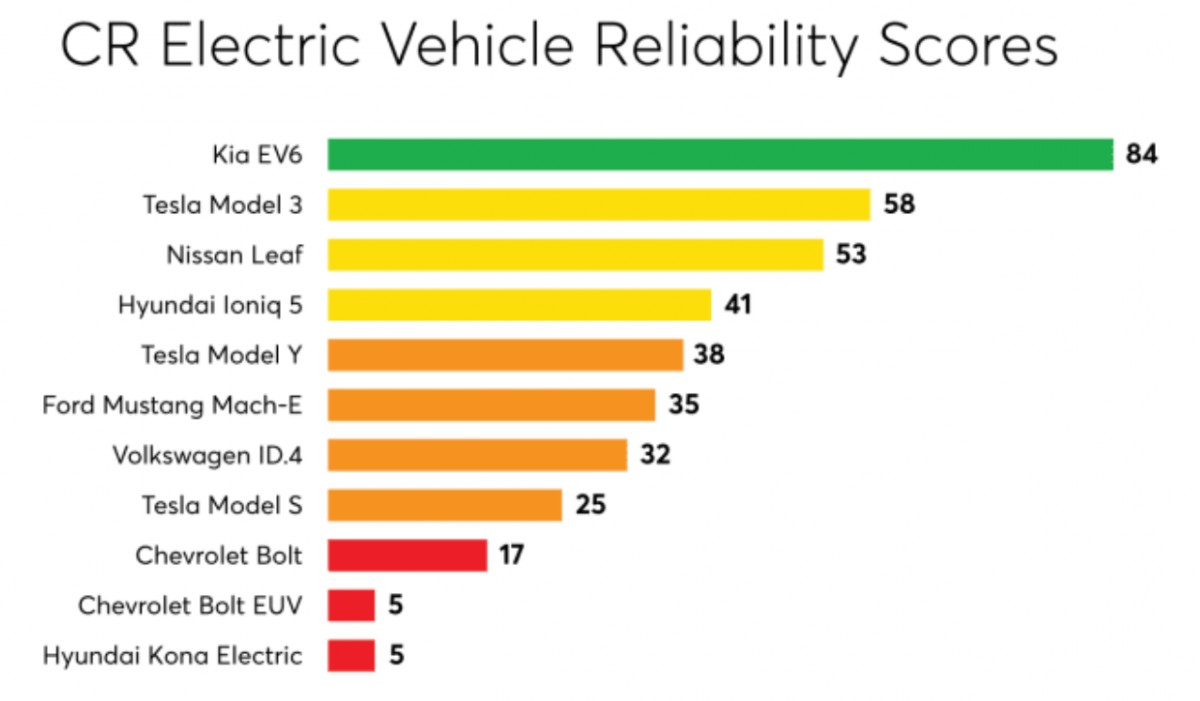 In the long run this approach hurts both the manufacturers and the market. Electric cars get a bad rep and consumers simply don't want to buy them. It is far too early though to consider the full implications and in all honesty - Consumer Reports is limited to the US market which unfortunately lags far behind the rest of the world when it comes to EV choice.
It will be interesting to see the results same time next year when VW, Audi and Mercedes will have a full lineup of EVs on sale in the US. There will be far more electric cars on sale than there are now and then the numbers will be more representative. But the message is clear - the quality has to go up, high market demand is not an excuse for sub-par cars and the manufacturers have to step up their game.