Images of the latest Tesla Supercharger, together with what the company refers to as Magic Dock, have been released to the Tesla App. While Tesla did already open its Supercharger network in Europe to other electric car users, its North American opening has been delayed.
This latest leak suggests it's finally happening though. And a big part of the delay is likely due to fact that the Superchargers in the US and Canada are slightly different.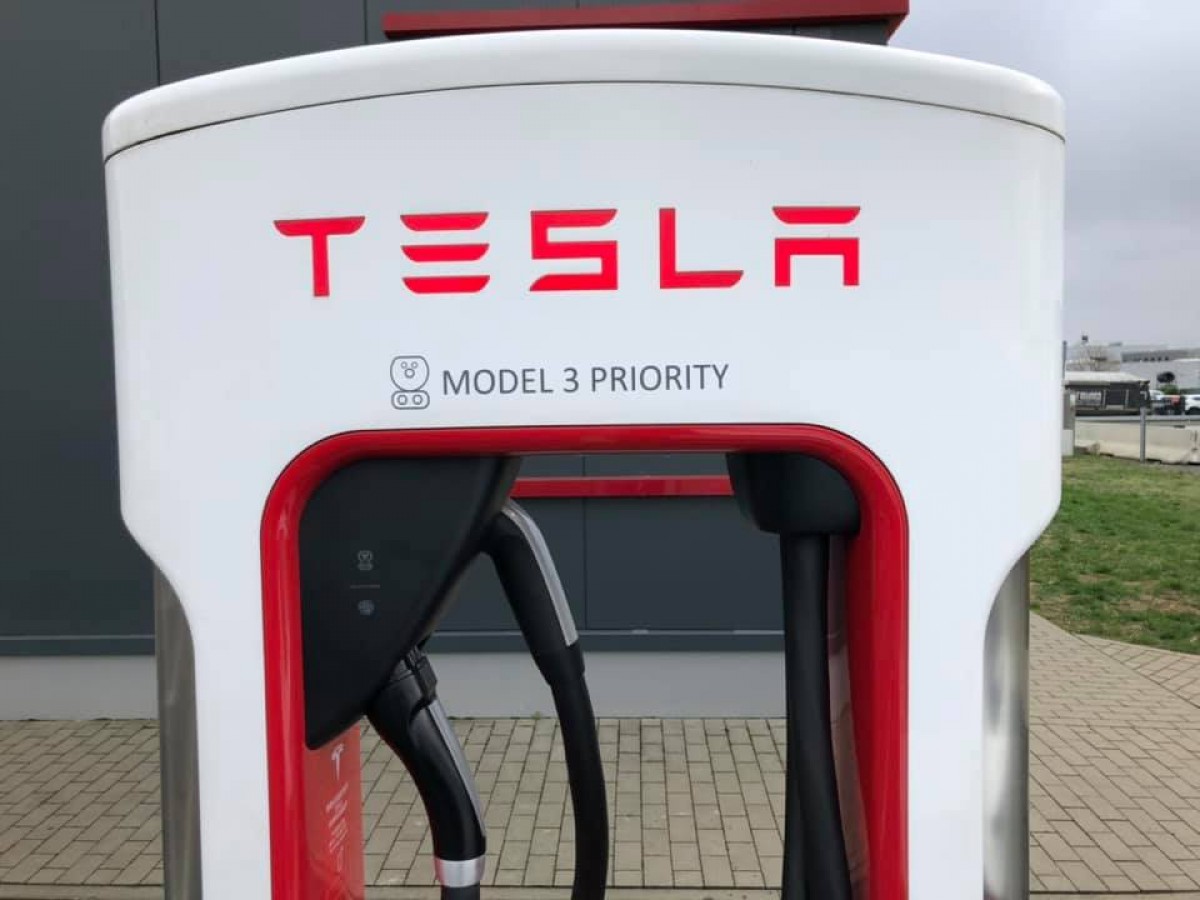 European Dual Supercharger
In Germany Tesla is installing the Dual Superchargers, which have dedicated Tesla connectors and the larger CCS connector for non-Tesla EVs. That means two separate cables, but only one car can be charged at the time.
The US solution appears to have just one cable, but it comes with an interchangeable CCS connector. That connector sits atop the Tesla fitting but can be removed which is a kinda fiddly solution, at least on the face of it. Surely, Tesla did think this through and we'll see a most likely clever mechanical solution that secures the correct connector depending on requirements.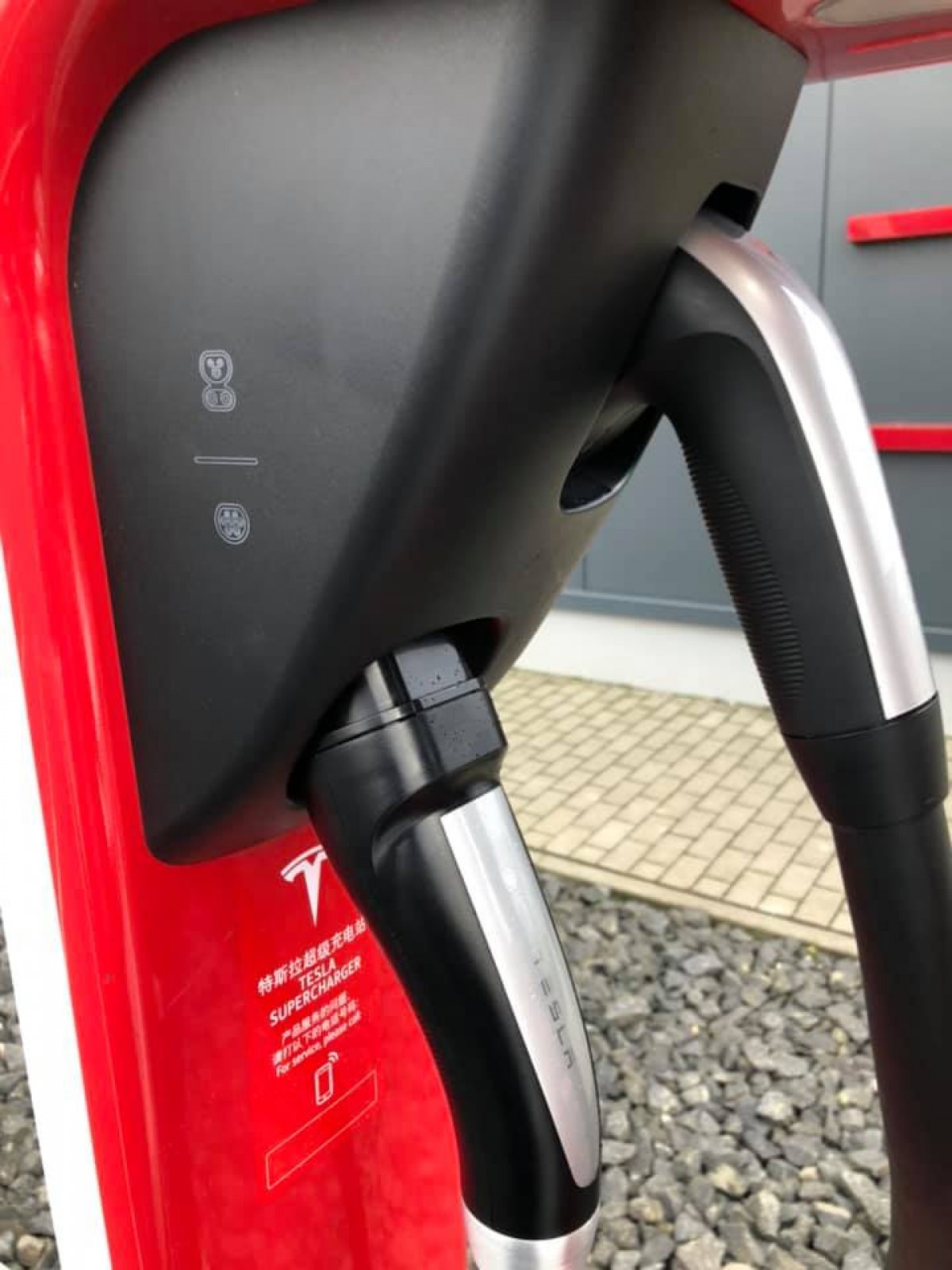 European Dual Supercharger
Why go through all the trouble of designing an automatic and interchangeable CCS connector? Because however complicated it may be, it's going to be way cheaper than two charging cables at each Supercharger. Economy of scales dictates the rules here and Tesla will not splash out unnecessary funds, especially now that it started its price cuts campaign and every dollar will be counted at least twice before it's spent.
The other reason why Tesla would go for a Magic Dock solution rather than Dual Supercharger (like it did in Europe) is the possibility of retrofit. There is a chance that the Magic Dock may be fitted to older Superchargers without the need for big changes. That would mean opening the network for non-Tesla electric cars at a much faster pace and at much lower cost.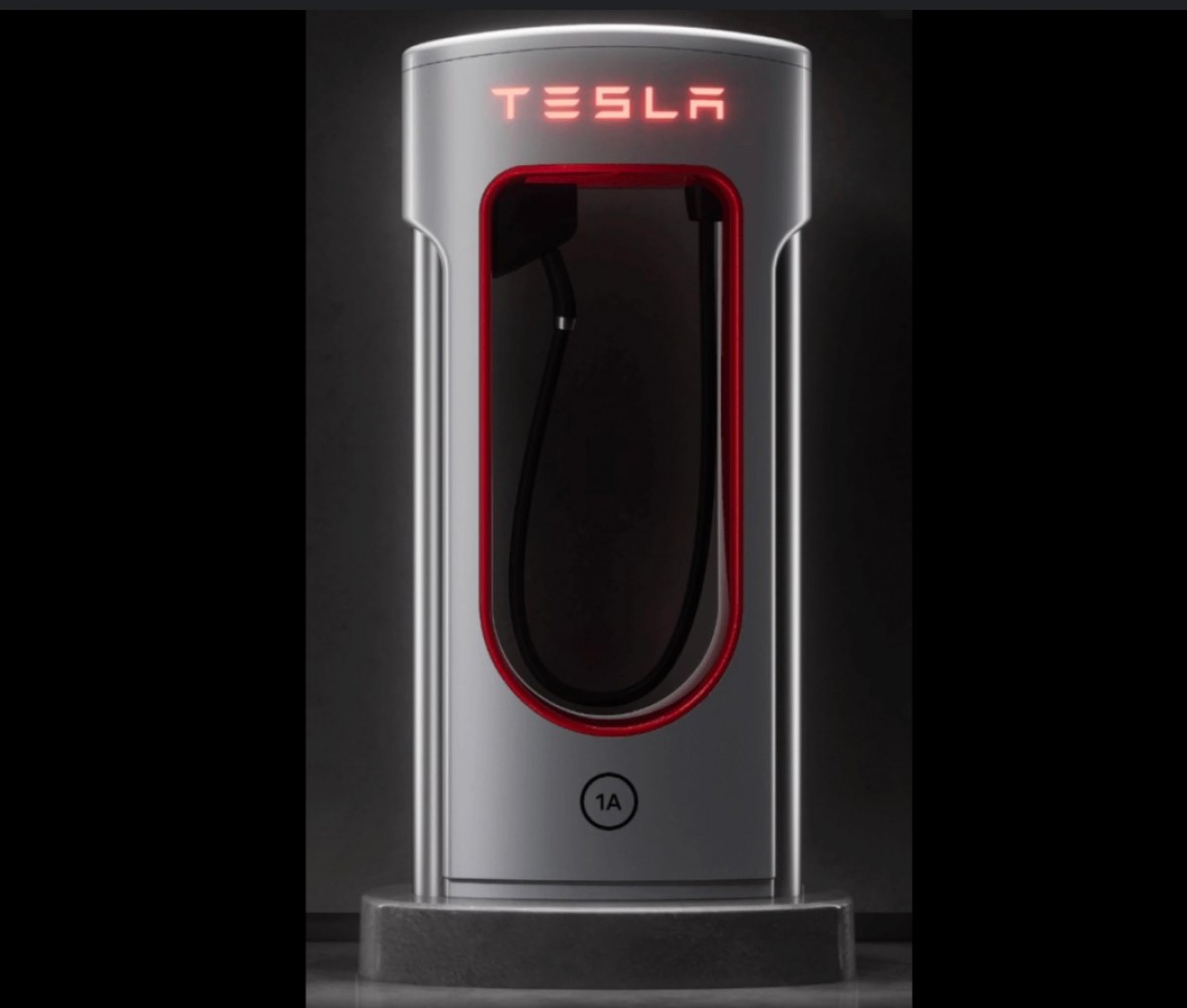 Latest Supercharger leaked through Tesla App apparently comes with CCS adaptor
Tesla opening its Supercharger network is great news for EV owners, not so much for Tesla folk. It will most certainly mean busy locations and possible longer waiting times to recharge either your Tesla or any other electric car.