A new variant of the already available Smart #1 is coming to China later this year, and we have details about it courtesy of the Chinese regulatory certification process.
The new Smart #1 will come with a smaller 49 kWh LFP battery, compared to the current 66 kWh ternary (NMC) battery on the other iterations. The smaller battery will be paired with a single rear motor capable of developing 268 hp, which is the same one currently used by the Smart #1 non-Brabus. Yes, there's a bonkers Brabus version with 422 hp too.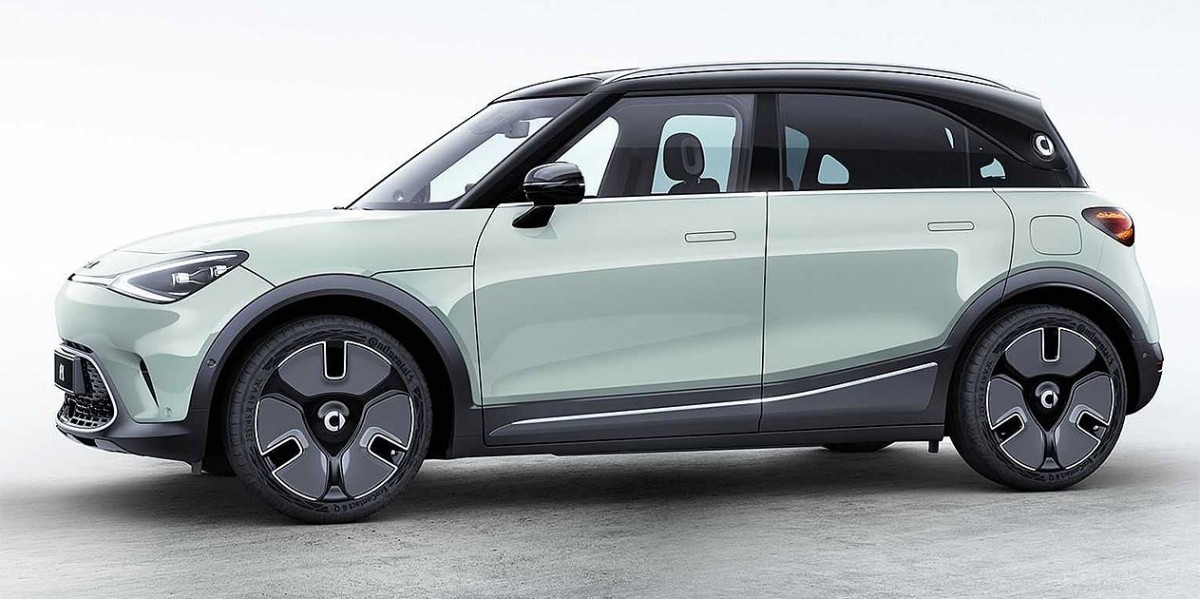 Anyway, going back to the upcoming model, the top speed will be limited to 180 km/h (112 mph). Range is said to be up to 400 km (248 miles), although it's unclear which test cycle was used to reach this number (most likely CLTC, but we don't know yet). The new car will be 20kg (44 lbs.) lighter than the same RWD version with the ternary battery.
The price tag for the upcoming model is also unknown, but it should be the new cheapest Smart #1 option. As such, it's expected to be priced at around CNY 170,000 - 180,000, which currently means $24,665 to $26,116.
The Smart #1 was launched in April of last year. It's made by Geely in China and uses its SEA platform. Currently the cheapest model starts at CNY 194,200, which is $28,176. The Brabus version can be yours for CNY 279,000 ($40,480).