FIAT is happy to announce a world first today - the first "metaverse-powered showroom", that is, which it unsurprisingly bills as "a revolution in customer experience". Interestingly, this experience doesn't seem to be connected to Meta's capital-M Metaverse in any way, being built by Touchcast and Microsoft, using the former's Metaverse-as-a-Service platform which is built on the latter's cloud.
Furthermore, you don't need a VR headset to access the new multiverse showroom - just click this link and you're there. "There" in this case means immersed into an interactive showroom experience, complete with a real person (FIAT's "Product Genius") who is available to answer any of your questions about electric mobility, recharging, as well as any detail about the new FIAT 500.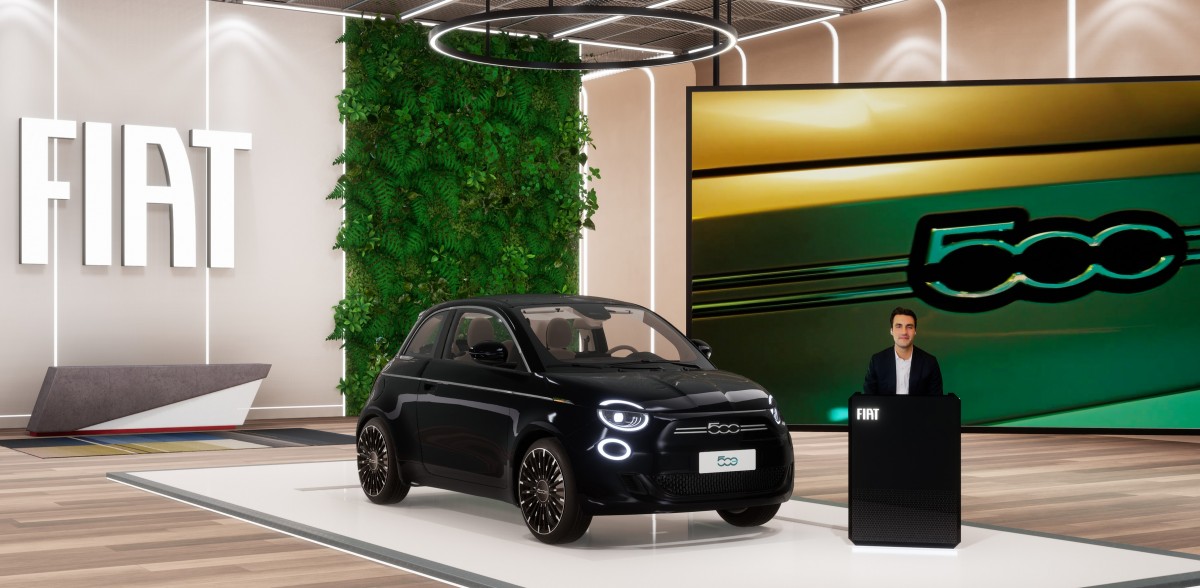 That's because the first (and as of yet only) car to be featured in this virtual showroom is the 500 La Prima by Bocelli EV. In case you're wondering, yes that's Andrea Bocelli, the world-famous singer, who collaborated with the brand on this car.
So, once you book an appointment into the virtual showroom (it's operational in Italy only for now, and the Product Genius is available Monday to Friday 9 AM to 8 PM and Saturday from 10 AM to 6 PM local time), you can explore the 500 La Prima by Bocelli in 360-degree views, look at any aspect of it up close (including the infotainment system), try out different driving and EV charging modes, customize your model by choosing body, colors, interiors, and any other desired features, and see all of them change in real time.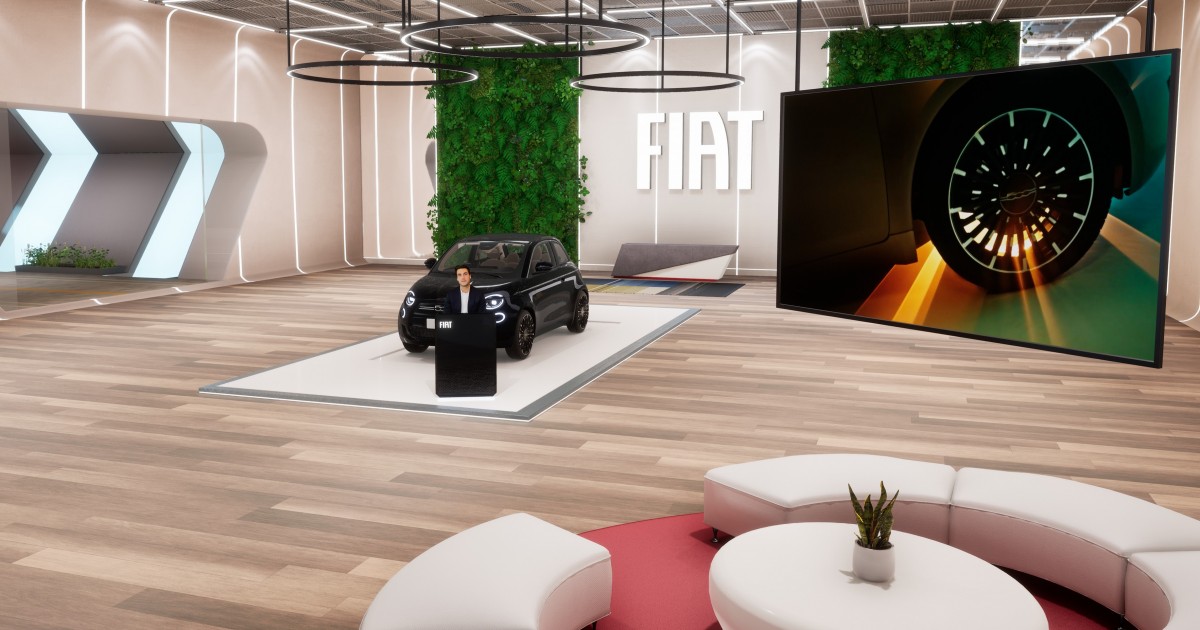 Of course, there's an end-to-end sales experience built-in as well, as after all of the configuration is done, if you're happy with your options, you can order the car online through the platform.
The tool also lets you "recreate a driving experience" on board the car on La Pista 500, the track situated on the roof of the Lingotto building in Turin, FIAT's hometown.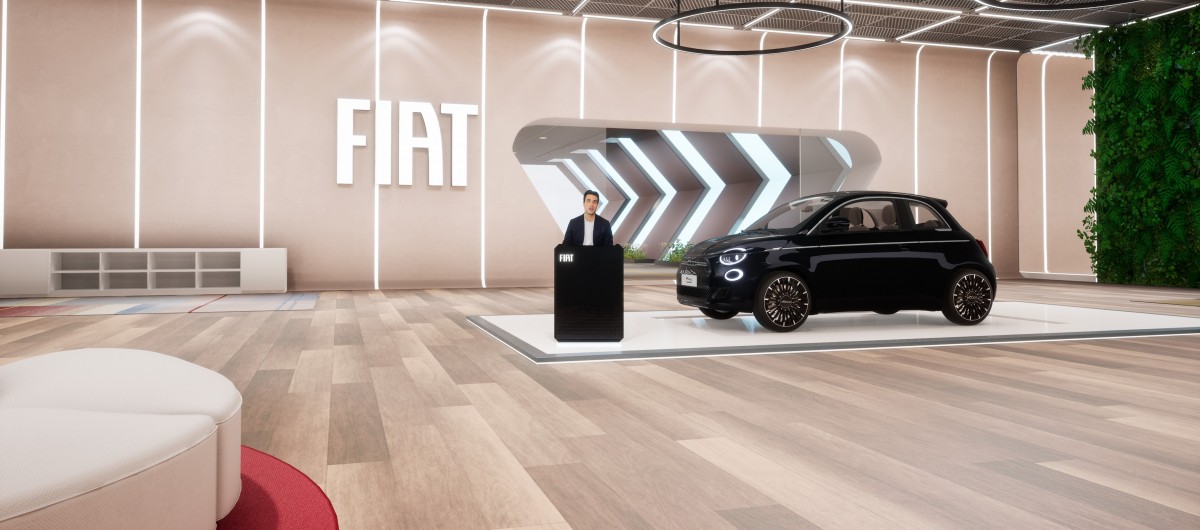 The virtual experience will be extended to the whole New 500 range by the end of the year, and by the end of June 2023 there will be "a variety of models" to be explored. Other markets outside Italy will get it too, but there's no timeline given for when. Perhaps FIAT is waiting to see how successful this turns out to be in its home country first.
its not the same. you cant feel the wind while driving, the smell and other sensories. how bright lights are. how the seats actually feel. how far to reach the seat adjustment etc. how tight the seatbelts are. how soft or stiff the steering wheels ar...
Too bad there are not like a million videos on YouTube every time a new car enters the market and most of the manufacturers already offer VR/360 tours ... just not on irrelevant Meta :-D
Interesting, because I am always wishing that the "virtual" experience inside a particular car is better. Some car manufacturers have made the 360 camera of the interior pretty decent, but I wish it was better sot hat I can virtually see ho...