The award for biggest grille in the world goes to GAC - Guangzhou Automobile Group. The grille is more than 2 meters in width and at least 50cm in height and it dwarfs the largest mistakes from BMW, in fact it makes the BMW's latest i4 M50 or the iX look like they are barely even trying. Lexus and Audi designers are probably frantically redrawing their designs as you read this, in fact the e-tron has been already caught with the updated looks.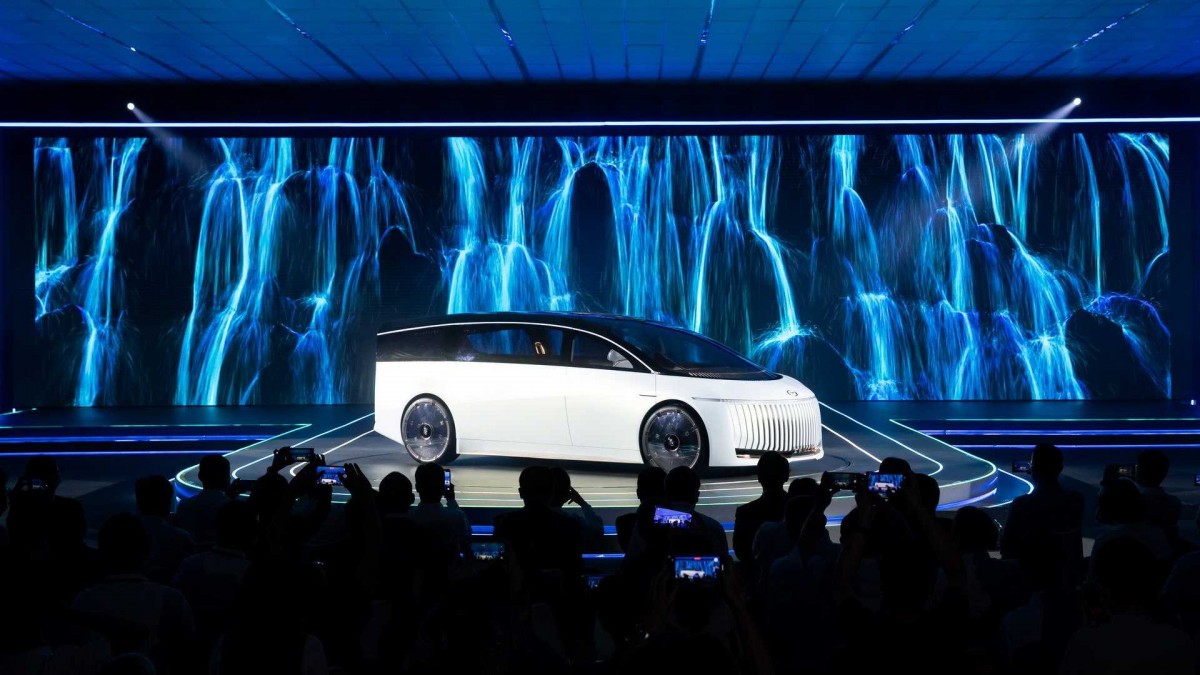 GAC Space unveiling
The GAC Space is a nearly 6 meters long van and to make sure nobody can miss its huge fascia, the company decorated it with vertical LEDs running across its full width. Another LED strip runs across the car, just above the grille and wraps to the sides. There is no way on Earth you can miss this thing at night, in fact if it was driving behind you you'd probably think you were chased by a whale getting ready for its supper. Now we know what krill feels like.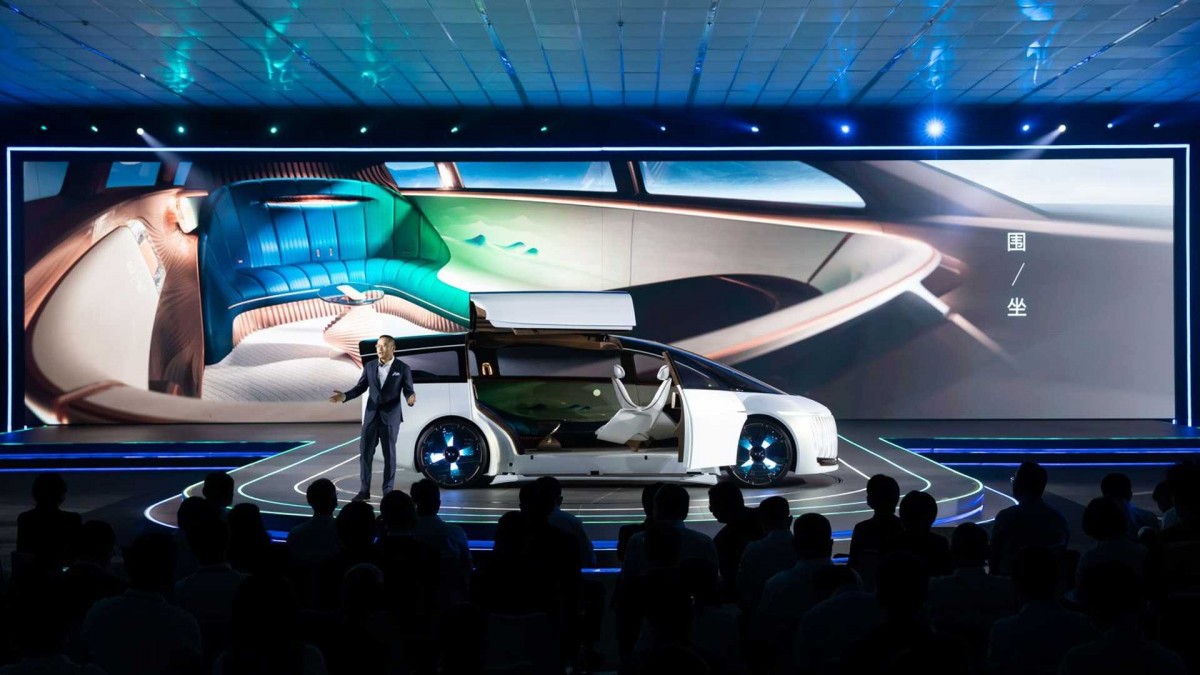 CEO of GAC presenting the Space Concept
Everything is huge on this car, or van rather - the gullwing doors are the biggest in the automotive industry, the tailgate converts into a roof above a sofa which slides out from the back for perfect relaxation moments. If you thought Range Rover had a brilliant idea with its drop-down tailgate and the backrest option - you'll change your mind. Range Rover is like a tripod camping chair next to GAC Space.
Since this is only a concept and we won't see it ever driving on the road, it is no surprise that it comes without B pillars. The gullwing doors open wide and together with the front door create space that feels like there is no roof at all. The interior is a luxurious lounge with front seats that swivel around and two seat sofa snuggly occupying the rear of the cabin.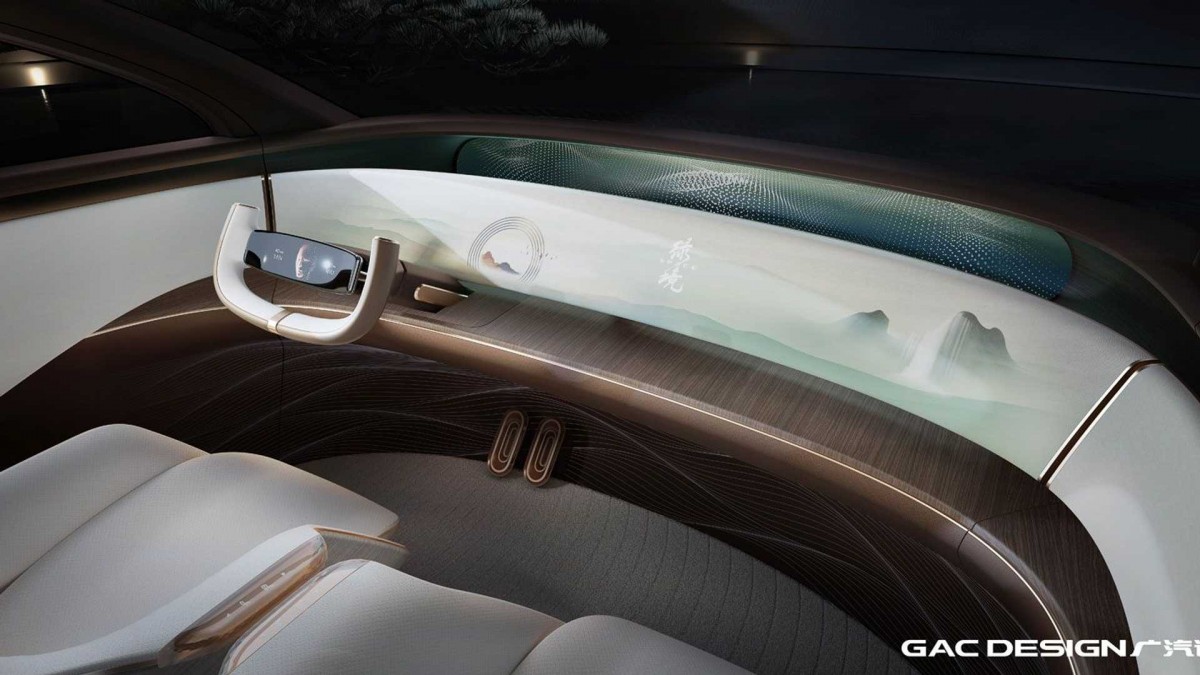 Yoke steering retracts into the dashboard
As if the Space didn't already have enough room, the steering yoke retracts into the serene looking dashboard when the car is using its level 4 autonomy. Level 4 would mean no input from the driver required - leaving the driver to enjoy and relax in this otherworldly interior.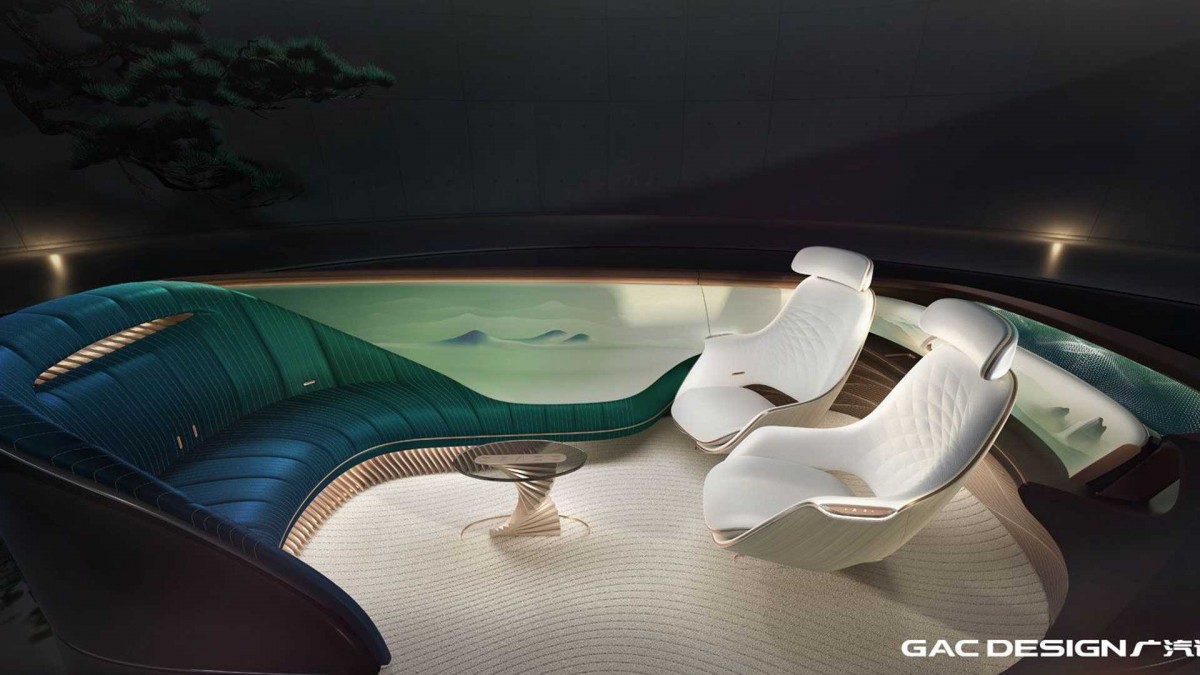 The interior of GAC Space is out of this world
The Space concept is powered by a hydrogen fuel cell which according to GAC, can deliver up to 403 miles (650 km) of range. You won't be setting speed records though, the electric motor has 180hp (134 kW) and 350Nm (258 lb-ft)of torque. Clearly the vehicle is meant for leisurely drive down scenic routes and to viewing points, where you can enjoy breathtaking scenery while sitting on the most comfy sofa and sipping on gin or tea or whatever it is that you sip on. Rolls Royce, Bentley and Range Rover have nothing, nada, zip.