According to the latest research from Canalys, the global EV market continued its rapid growth in the first half of this year. Year-over-year, the global market expanded 63% and the interesting bit about this is that Chinese sales account for 57% of the total global volume.
In H1 2022, the Chinese bought 2.4 million EVs, which is 26% of the total cars sold in the country for the same period, up from 10% in H1 2021. In Europe, the EV shipments are 1.1 million and account for 20% of the sales, up from 16% in H1 2021. The US is still lagging behind with just 414,000 sales. This is still considered a significant growth, though - from 3% to 6% market share in a year.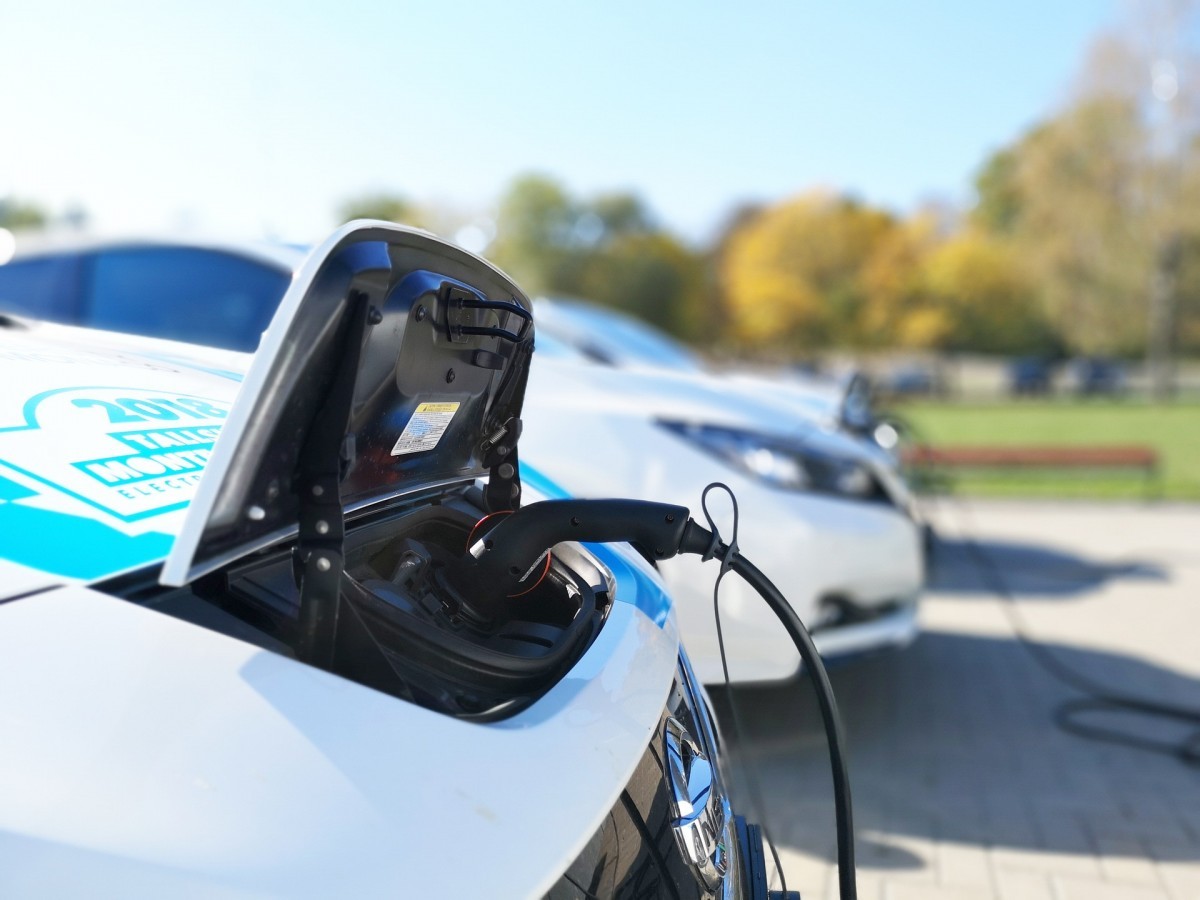 It's evident that the Chinese EV market is the fastest growing one and it shows signs of recovery after the supply chain issues. The government gives generous tax benefits to further drive the adoption as new brands and models pop up almost daily. BYD is the largest EV maker in China and six out the ten best-selling vehicles are made by the company.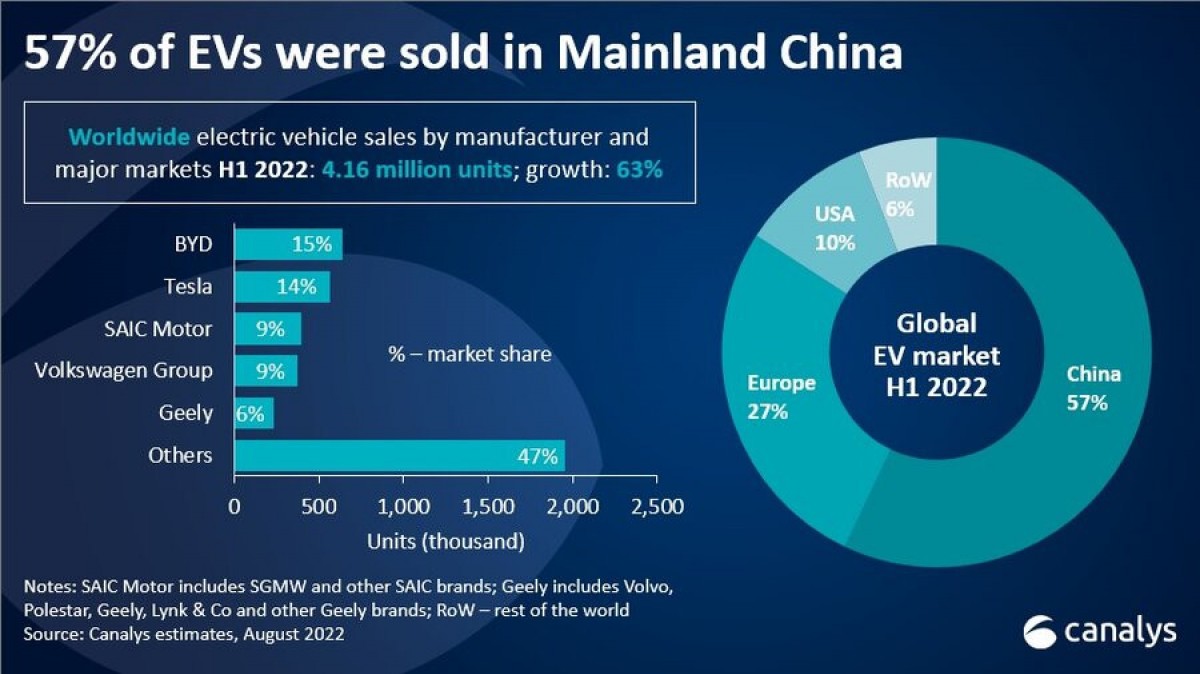 The European market sees some signs of slowdown as overall passenger vehicles sales are down and the PHEVs are somewhat less popular this year compared to 2021. Tesla seems to be leading the market in Europe with two of its models topping the charts - Model Y takes the first place followed closely by Model 3.
Tesla is also leading in the US with 60% of the total EV sales in the country - an impressive metric. However, due to the lack of new models in the US, the demand significantly exceeds the supply and competing brands need to step up their game to push the sales up.
Rising fuel prices and government incentives are the main driving factors for the boom in EV sales but supply is still constrained and people wait for months on end for their ordered cars to arrive. Analysts are worried that the uncertain economic future might affect the EV market negatively next year.