Google announces new high-definition maps, Android Auto redesign rolling out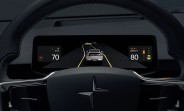 Google announced a new HD version of its Maps service for cars with the Android Automotive operating system. The new HD maps will provide more detailed road markings, lane-level localization, road barriers and signs. The feature will debut on the Volvo EX90 and Polestar 3 models and will benefit from the lidar, radar and camera sensors on vehicles to ensure a safer driving experience.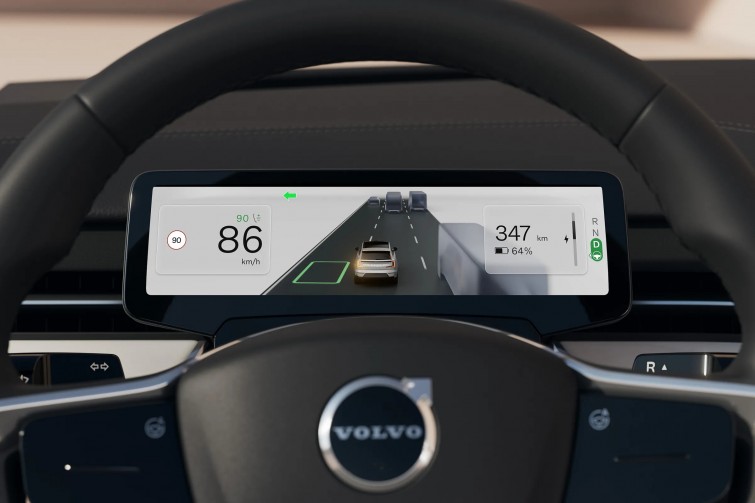 Volvo EX90 using Google HD maps
Volvo's HD maps demo shows users will get a detailed model of their vehicle on the screen which mimics all actions undertaken by the driver. HD maps will be available only on vehicles that use Google Automotive Services.
HD maps will also work in tandem with Volvo's Pilot Assist feature and future autonomous driving platforms from other car makers to ensure the best driving experience on assisted and autonomous vehicles. Volvo and Polestar vehicles also gain remote check-in features via Google smart home devices. Users will be able to ask Google Assistant to warm up their cars, check battery percentage and all kinds of other useful features. The remote check-in feature will debut in the US and is coming to other markets later this year. Google also announced the new Waze app for Android Automotive is now available on Renault Austral Hybrid and Megane E-Tech cars.
In related news, Google announced its redesigned split-screen Android Auto look is now officially rolling out to users. The new look Android Auto was previously limited to beta testers since November.
The new Android Auto UI prioritizes split-screen apps for navigation and content playback so you don't have to constantly switch between apps while driving. Some cars will support up to three panes of apps at once while others will only get two apps side by side. Google Assistant, notifications and your apps library will be easily accessible on the dock.
Isn't that regulated by the law that you can't have a phone " in the same field of view as the road ahead."? I mean, law differs in a lot of countries, but I feel like a lot of them had this rules applied.
Yep, because they don't use well positioned phone holder in the same field of view as road ahead. That is massive difference to having to hold it to check something, which is big no for me. Important is to be able to leave it and get back to the...