Google Maps has been working with EV charging station partners in the US and the UK for the past three years. The company is now expanding the service to the majority of countries is covers and comes with helpful filters for the charging speeds, and type of plugs, including letting you set personal preferences.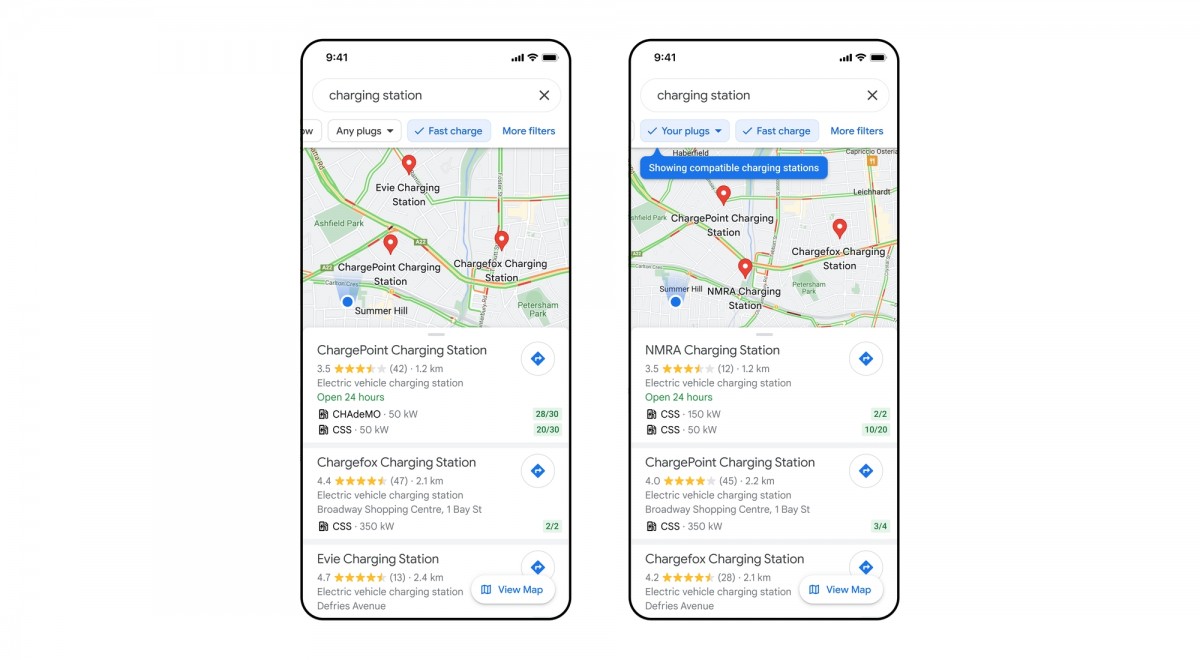 The feature is now available on Android and iOS apps. It provides information on whether the charging stations are currently free, although it is market-dependent and some countries will get fewer details.
The new filters are part of a big Google Maps update right in time for the holidays. The platform will offer Live View in select cities - essentially searches for businesses while the app is exploring the city through the camera and then gives AR-powered directions.
Wheelchair-accessible and stair-free businesses also can be found with a simple toggle of the Accessibility feature in the app's Settings.
It is sad, database is only partner driven and cannot be fully edited by users. I've added a few charging spots on Google Maps, but I was never able to specify connector or wattage output.
Next stop exploding cars battery centers.