Only a few days ago Richard Yu had to go public to deny swirling rumors about Huawei and Ceres parting their ways, and now we have the strongest possible statement from the two companies. New joint venture means Huawei and Seres are growing closer together and have truly ambitious plans with aggressive deadlines in tow.
Both companies agreed to deepen their involvement in the joint venture, Huawei will take responsibility for user demand insights and will use those to identify new products. The company will supply its know-how in digitalization, user experience and ADAS. HarmonyOS will be the backbone of all vehicles from the joint venture and in general, Huawei will support Seres in manufacturing competitive products.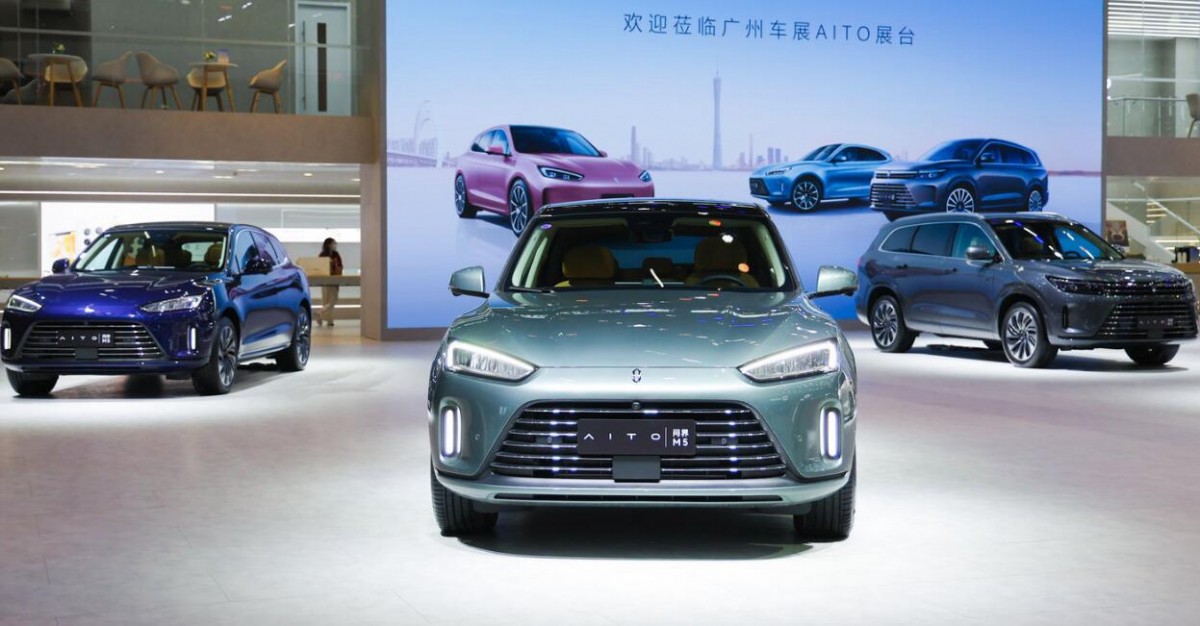 Seres on its part, will improve the product experience of all the existing models and will support Huawei with its manufacturing base. The company is working on a brand new EV platform that will support several new models to be launched soon, with the first flagship to be released later this year.
The two companies plan to manufacture and sell 1 million electric cars yearly, before the end of 2026. That is a huge number considering that the company sold only 80,041 vehicles in 2022 in China. Still, that's six times more than it did a year before.
Huawei announced nearly two years ago that it was going to sell Seres vehicles in its own showrooms across China, beginning with the SF5 SUV. By the end of 2021 Seres and Huawei announced AITO as their dedicated NEV brand with M5 and M7 becoming mainly responsible for the 80,041 vehicles sold last year.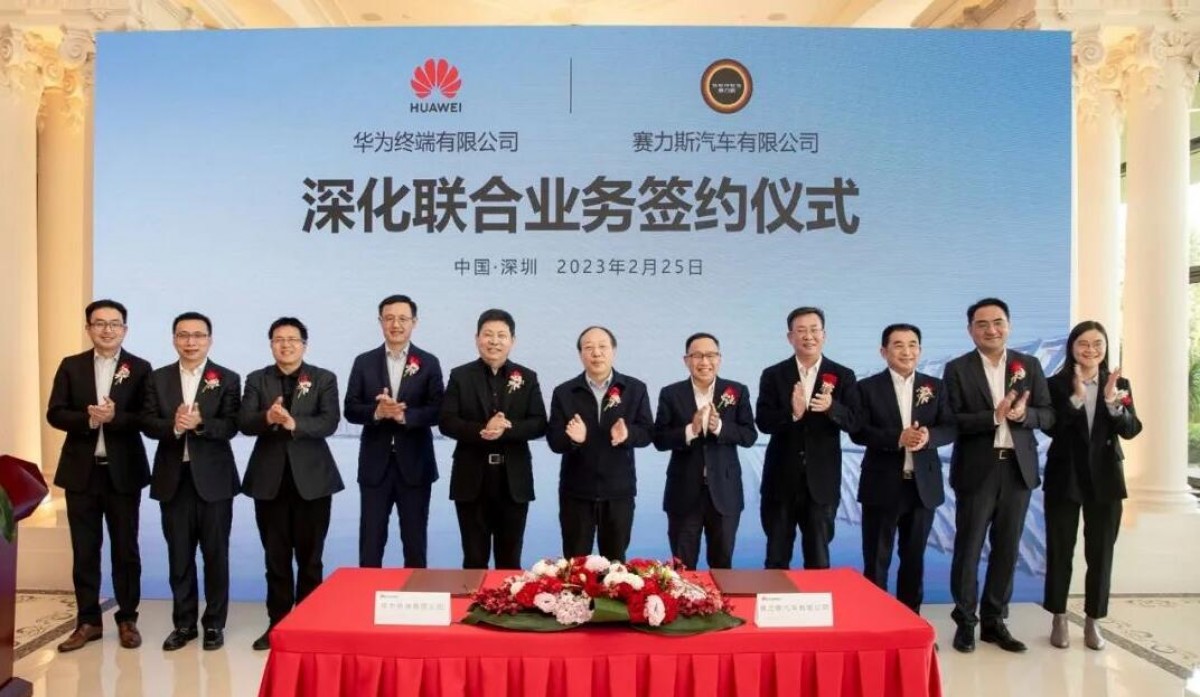 The new joint venture agreement has been signed yesterday
Huawei has another joint venture with Changan Automobile and CATL known as Avatr with its first EV, the Avatr 11, to be sold in Huawei's showrooms as well. The 578 hp electric SUV just went into production in December with the first vehicles to leave that factory on December 21 and so far, according to the company, deliveries reached 2,000 units.
Huawei is getting very busy in the automotive market, the company has yet another joint venture, this time with JAC. The two are building a brand new industrial park in Hefei where they will build electric cars together.