Lotus Evija takes the crown for most powerful production car in the world
Lotus confirmed the final specs of its Evija hypercar and the numbers are far better than what the company initially claimed. The total power output stands at 2,011 HP which is nearly 100 HP more than Rimac Nevera manages to squeeze out of its electric motors. But power isn't everything.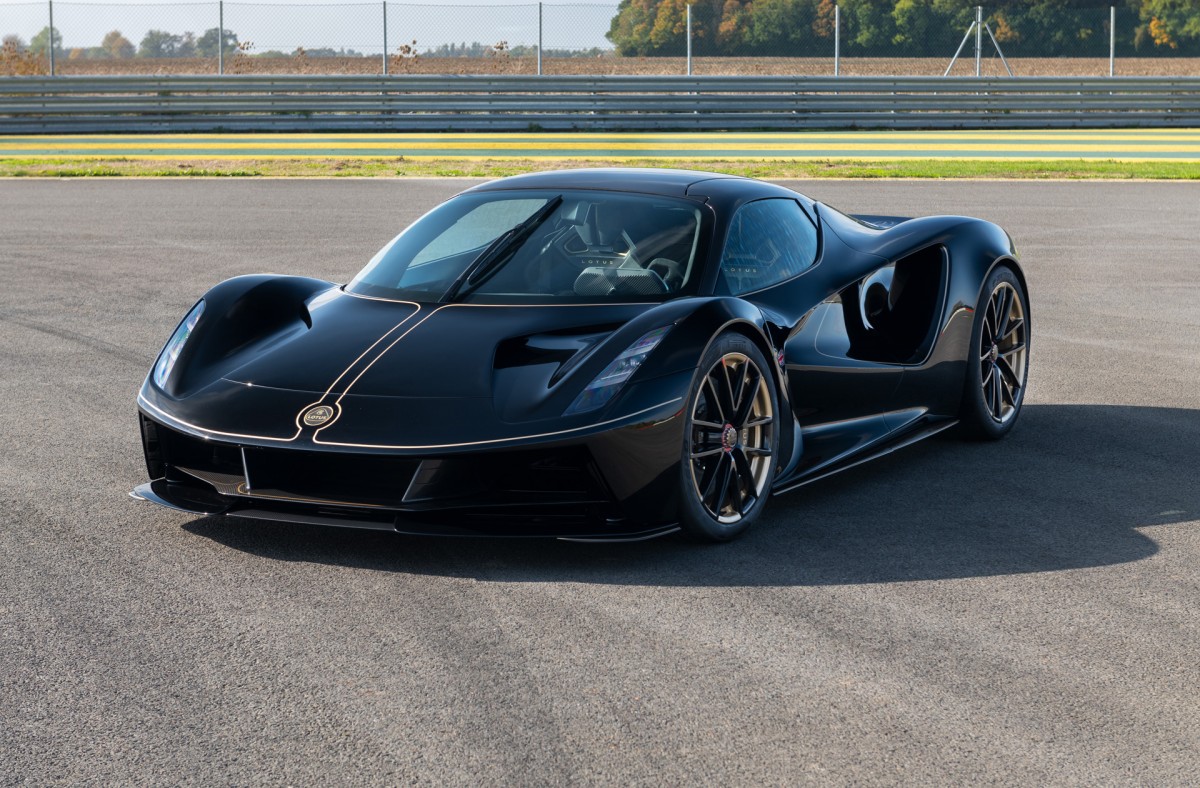 Lotus Evija Fittipaldi
Lotus Evija has 1,256 lb-ft of torque or nearly 1,703 Nm which is 600 Nm less than Rimac or the Pininfarina Battista. And that number again plays the trump card which becomes painfully obvious once we compare the performance of the two cars. Evija accelerates from 0 to 62 mph (100 km/h) in less than 3 seconds and to 186 mph (nearly 300 km/h) in less than 9 seconds. It gains 100 km/h every 3 seconds - a truly astonishing pace.
For comparison, Nevera deals with 0 to 100 km/h sprint in less than 2 seconds and then it gets to 186 mph in 9.3 seconds or blink of an eye slower than Evija, but it plows on to its 256 mph top speed (412 km/h). Lotus decided to limit the top speed of Evija to 217 mph or 349 km/h - which is still ridiculous speed by any standards.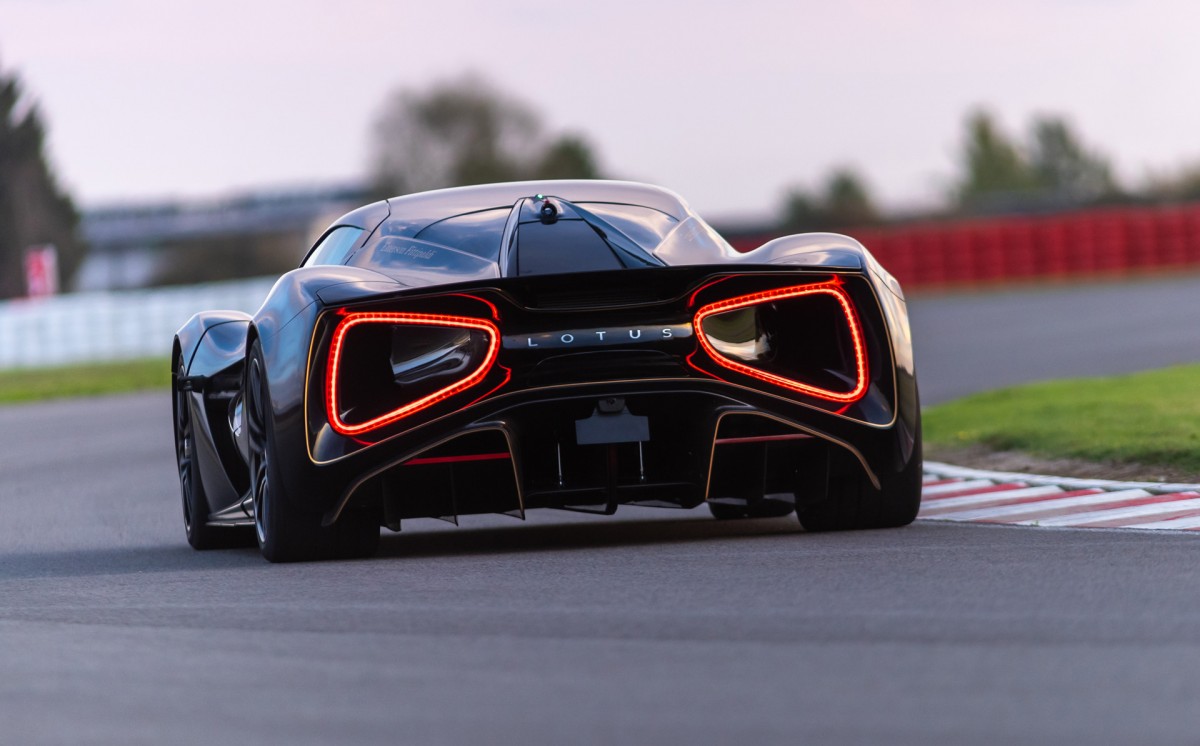 Evija weighs in at 1,886 kg which is mainly due to its 93 kWh battery pack since the rest of the car is made of carbon fiber and even wheels are magnesium to try and save on weight. Nevera is 270 kg heavier which is quite a significant difference. The Evija manages to get 250 miles (400 km) which is ok when you consider recharging takes less than 20 minutes if you can find a 350 kW DC charger.
Lotus took the wraps off the Evija at a private event at its HQ in Hethel, UK. The car unveiled was the Evija Fittipaldi, a special edition to commemorate Emerson Fittipaldi's five victories in the 1972 F1 season behind the wheel of the Lotus Type 72. Fittipaldi himself was on hand together with Jenson Button with both champions taking Evija to the track.
Only 8 units of Evija Fittipaldi will be built - that's the exact number of Lotus Type 72 remaining in the world and incidentally it is the number Fittipaldi raced under in 1972. All the cars have been already sold and each will come with Fittipaldi's signature hand-stitched on the dashboard and the original Type 72 stitched onto the roof lining.
In total, Lotus will build 130 Evijas with deliveries to begin next year. There is no question it is the most powerful production car at the moment but the numbers do not translate well to its performance. Putting down this much power efficiently is where Rimac clearly excels although the difference is diminished as soon as both cars get into triple figure speeds - that's where Evija shines due to its lower weight. But that comes at the expense of driving range - there is no clear winner here.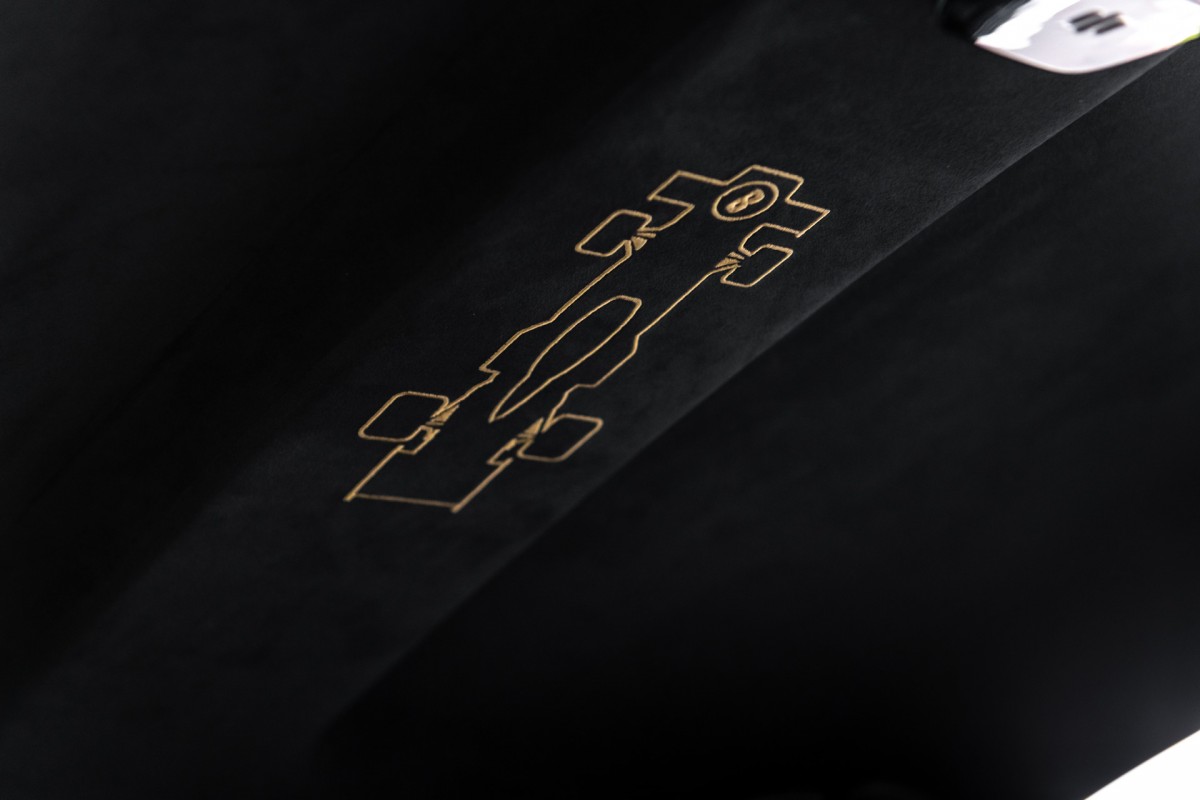 Winning Lotus Type 72 stitched into the roof lining.
Lotus Evija is an amazing electric hypercar, it is a pinnacle of technology from the company that nearly disappeared from this world. It doesn't need to be compared to any other hypercar out there, it is simply here to celebrate the Lotus brand and all of its achievements over the years and it does it rather well.
This company has also introduced small internal combustion engine and it can be seen in almost all countries of the world. The company has set its different image in different auto markets.---> https://www.gari.pk/new-cars/suzuki/
Easy to build a prototype. Will get excited when it can be bought