The EV world is getting a bit of a jolt of excitement thanks to Opel's latest concept car, the Experimental EV.
Let's start with the obvious: the foldable steering wheel. It's not a typo, nor a fanciful daydream of some comic book artist. Opel's Experimental EV is touting a 'steer-by-wire' system that can tuck the steering wheel away when not in use. So, if you've ever bemoaned the lack of dance space in your car (we all have, right?), this might be the solution you've been waiting for.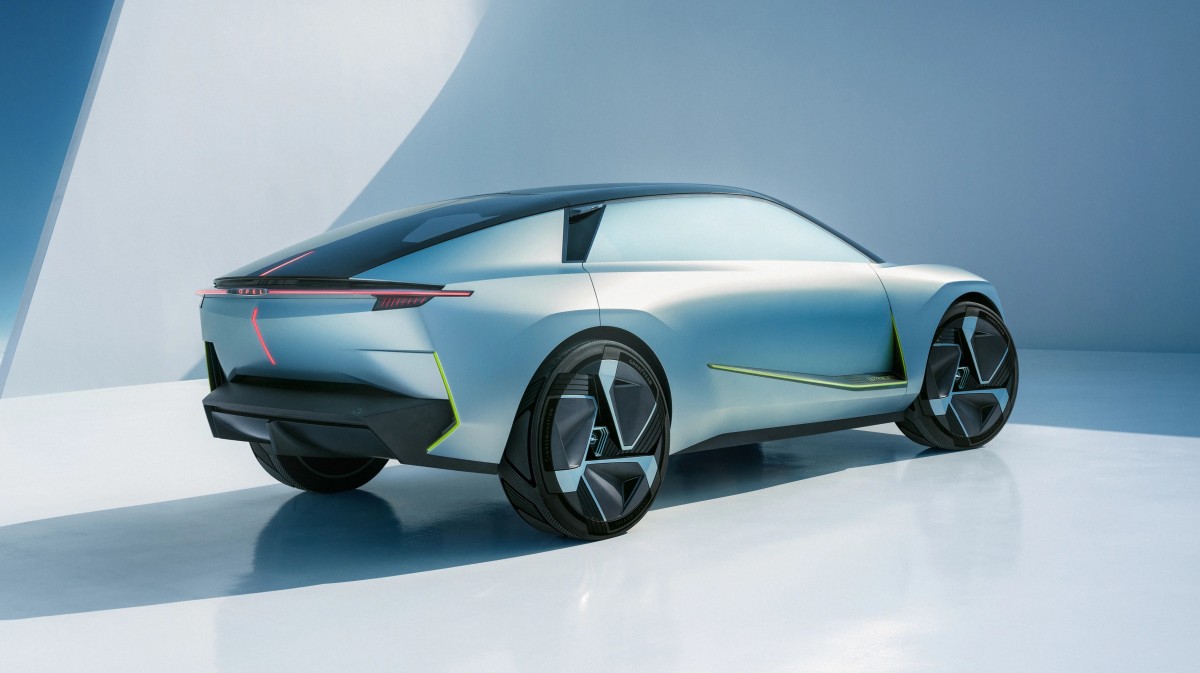 Positioned in the European C segment, this concept is designed to be more compact than the Tesla Model Y but bears a familial resemblance to the upcoming Opel Grandland all-electric crossover. Still, it's important to remember this is not a vehicle comparison. Opel's creation is a concept car – a vision of what's possible, rather than a guaranteed product on the lot.
Now, aesthetics are subjective, but the Experimental EV is turning heads for what it doesn't have as much as for what it does. Opel opted for lighting elements and bold graphics to accentuate the car's profile. It's like watching a sci-fi movie - but in your driveway.
Adding to the futuristic vibe, there's the illuminated Opel emblem and the brand's signature compass, all complemented by elongated headlights. The rear doesn't disappoint either, with tail lights that seem to be straight out of a modern art installation.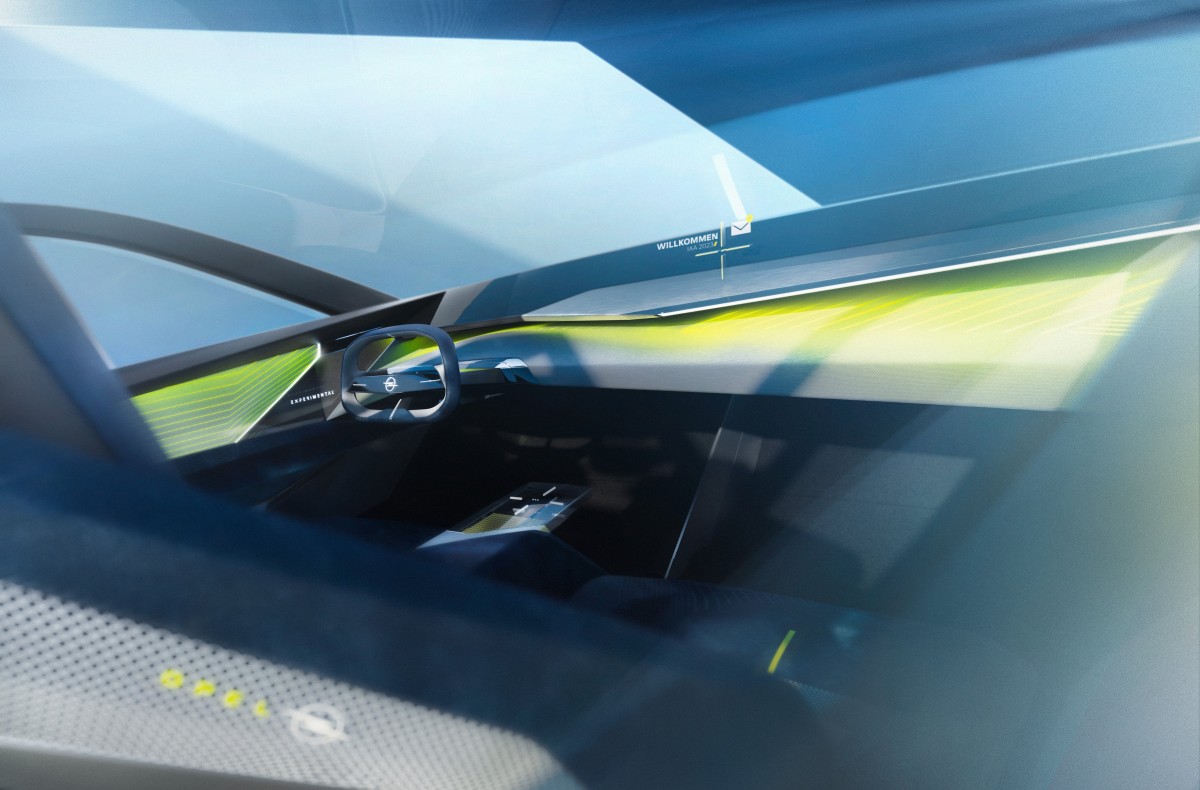 Opel didn't stop at the aesthetics. They've equipped the Experimental with air flaps and a rear diffuser that adjusts based on driving conditions. This isn't just for looks – it's all about maximizing aerodynamic efficiency. And those wheels? They're wearing tires crafted from recycled rubber. Sustainable and stylish.
As for the interior, it seems Opel's designers took a Marie Kondo approach: if it doesn't bring joy (or is non-essential for driving), it doesn't belong. The result? A spacious interior that gives the illusion of a larger cabin, thanks to features like lightweight seats and, of course, that retractable steering wheel.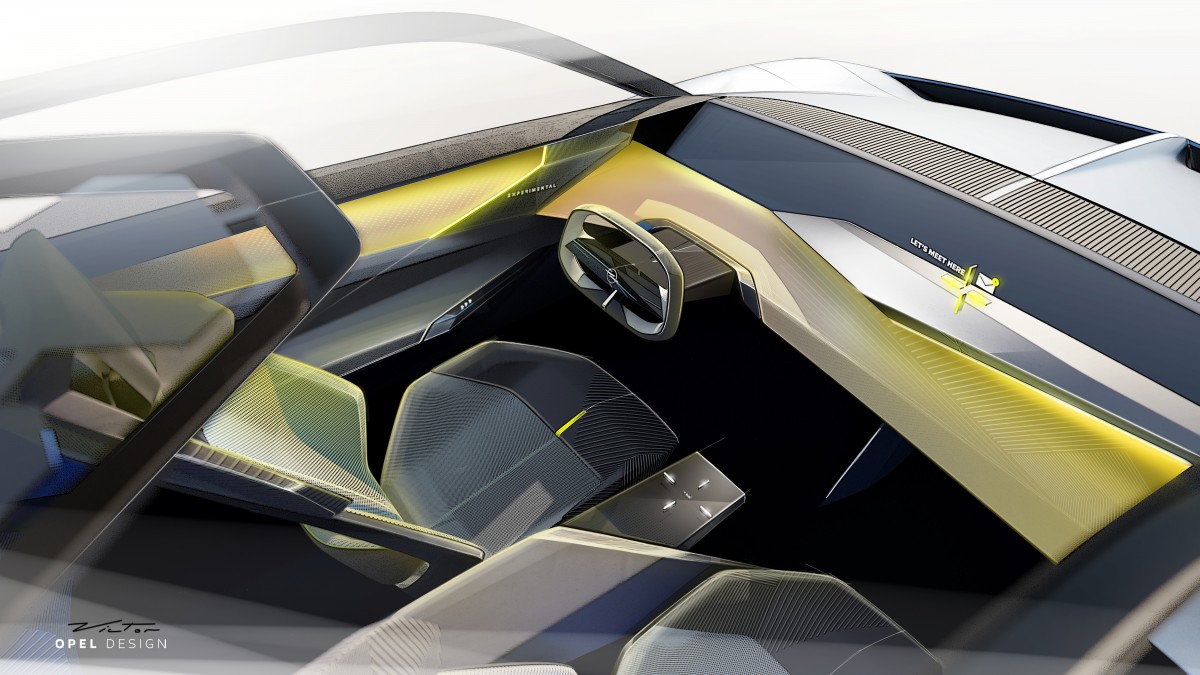 If you think traditional car screens are the avocado toast of the auto world – trendy but ultimately unfulfilling – you're in for a treat. Opel's replaced them with an augmented reality system, projecting entertainment and information above the dashboard. Oh, and traditional side mirrors? Say goodbye. In their place, you'll find 180-degree cameras tucked neatly into the pillars.
Opel hasn't spilled the beans on specifics like power, battery capacity, or range. Remember, as much as we might wish otherwise, the Experimental EV remains a concept, a tantalizing glimpse of potential future models. In a market where every automaker is vying for a piece of the EV pie, Opel's Experimental EV showcases a refreshing blend of audacity and innovation. Whether these features make it to the streets is yet to be seen. But for now, we can sit back, enjoy the view, and dream about foldable steering wheels.