Smart #1 was only announced last month but the manufacturer is gearing up for 2023 sales and is going to open order books this December in the UK. The special Launch Edition will be limited to only 100 vehicles in the UK and 1,000 in total across Europe. Those who decide to go ahead and preorder their car, will have to wait till the middle of 2023 for the delivery. Speed and a lot of patience is well advised.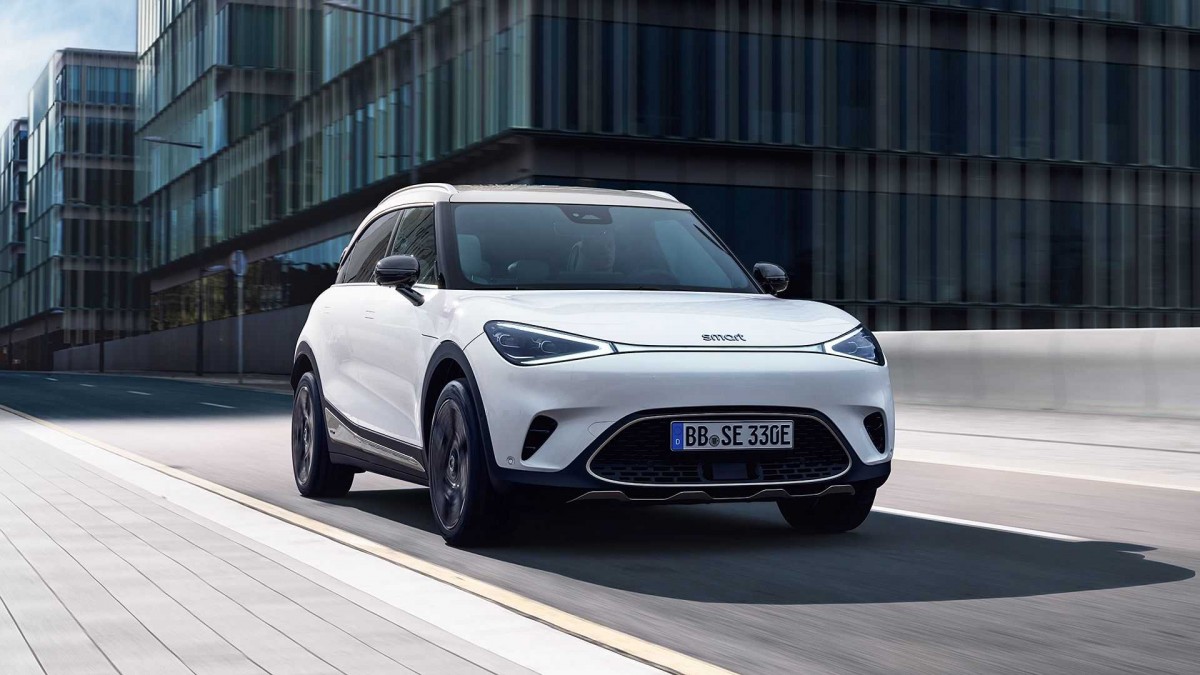 2023 Smart #1
The Smart #1 is unlike any Smart we have seen before, the company seemingly has capitulated in face of SUV onslaught and decided to join the crowd rather than being swept away. Quirky city Smart ForTwo and even bigger Smart ForFour weren't enough to keep the customers coming. Nobody wants to buy city cars these days although that is exactly what we should be doing - scaling down not up.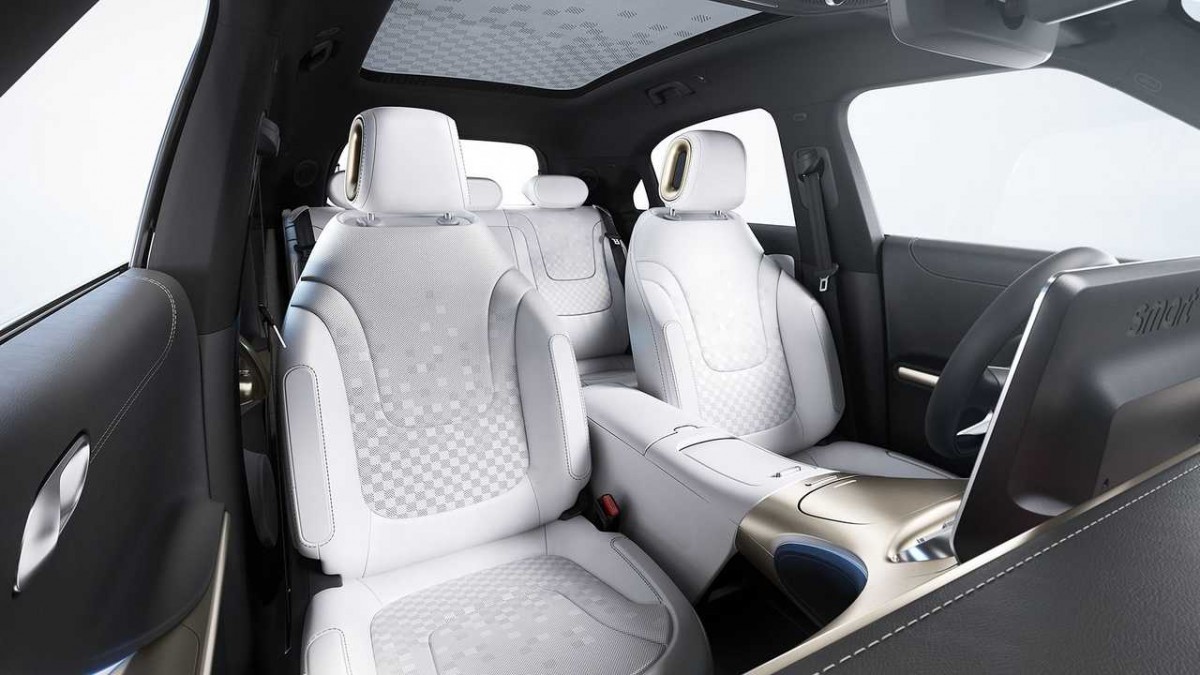 Interior of 2023 Smart #1
Back to Smart #1 - Launch Edition will come in an exclusive paint scheme with white body and golden roof with an intricate checkered pattern. The car will be equipped with 19" Prism alloys and the interior will come in two-tone leather finish.
LED matrix headlights will be included as well as a 13 speaker sound system by Beats Audio. Adaptive cruise control will make sure to keep a safe distance from the car in front while you dance away to your favorite tune and your phone will charge wirelessly to make sure it always has enough juice for those perfect Insta shots.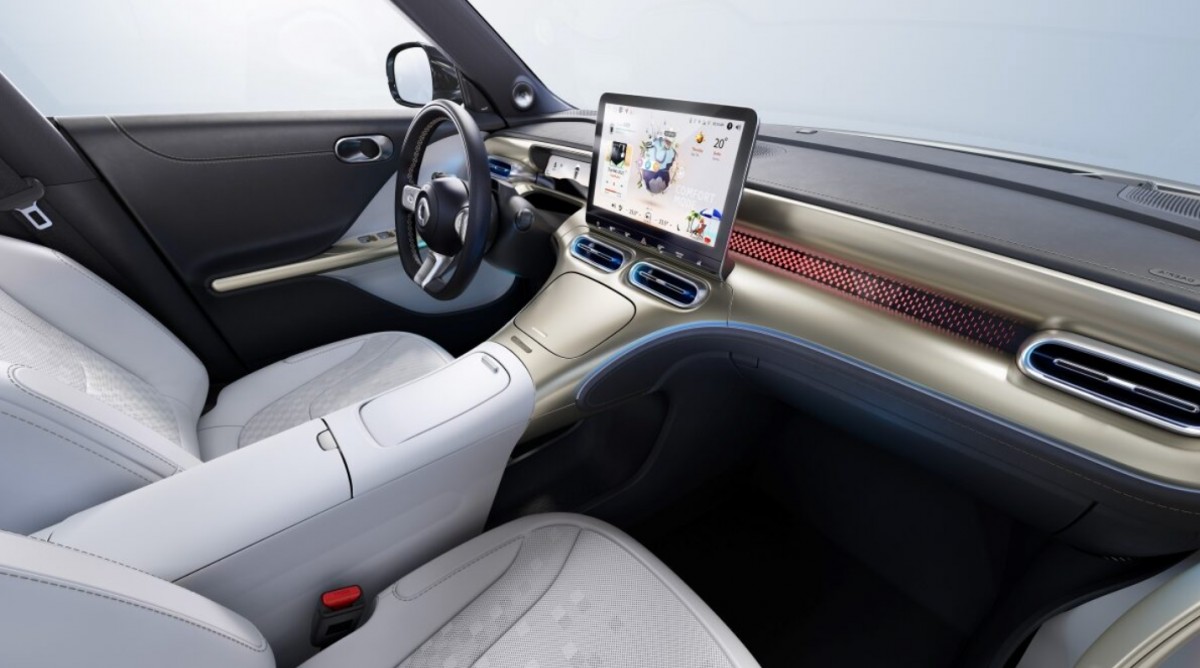 2023 Smart #1 has a really nice interior
It all sounds amazing if expensive - Smart is keeping this part of the announcement secret which most likely is… smart. It is not going to be cheap, but we bet people will be willing to pay a premium to make sure they stand out. The only power option announced so far has a single motor with 264hp and 252 lb-ft (194 kW and 342 Nm) of torque and it draws power from a 66 kWh battery that should be good enough for 273 miles of range (440 km). That is excellent news, 273 miles range with DC charging available widely means the electric road trips are perfectly achievable.
Delay delivery in China now. In the past 2 months plus a week, totally 4606 cars delivered. Official annouced as lack of chipsets and SIC motors. smart #1 starts preorder @06June2022 in China, but a lot of backlogs are holding in the manufacturtor. M...
No official prices yet but you can expect at least €36,000 for the base car, the Launch Edition most likely is costing closer to €40,000
This is just a mini cooper now, which makes sense because they are in the same manufacturer umbrella. They not fooling anybody tho.