Skoda is bringing teasing to a whole new level with its upcoming Vision 7S EV concept. The brand has shared not actual images of the concept car, not even full renders of it, but sketches. We got one last month portraying the interior space from above, showcasing how many people the seven-seater can accommodate, and today a new sketch is out - this time focusing on the dash.
From what we can gather, there's a portrait-mounted infotainment screen in the middle, in an age when these are kind of going out of fashion, and a very weirdly shaped steering wheel that seems to split the difference between a normal circular one and Tesla's yoke style.

The vertically arranged "free-standing" touchscreen is a first in a Skoda, for what it's worth. The dashboard is promised to be flat and wide, extending to the doors, emphasizing the width of the interior.
Skoda thinks the sketch "highlights the vehicle's perfectly balanced haptic and virtual interfaces as well as optimal ergonomics", while the steering wheel has that shape in order to provide a clear view of the instrument cluster for the driver.
Below the center display is a console with three large, haptic rotary controls, along with two large buttons and a rotating control beneath them. Below all of those there are special storage compartments, for docking your smartphone.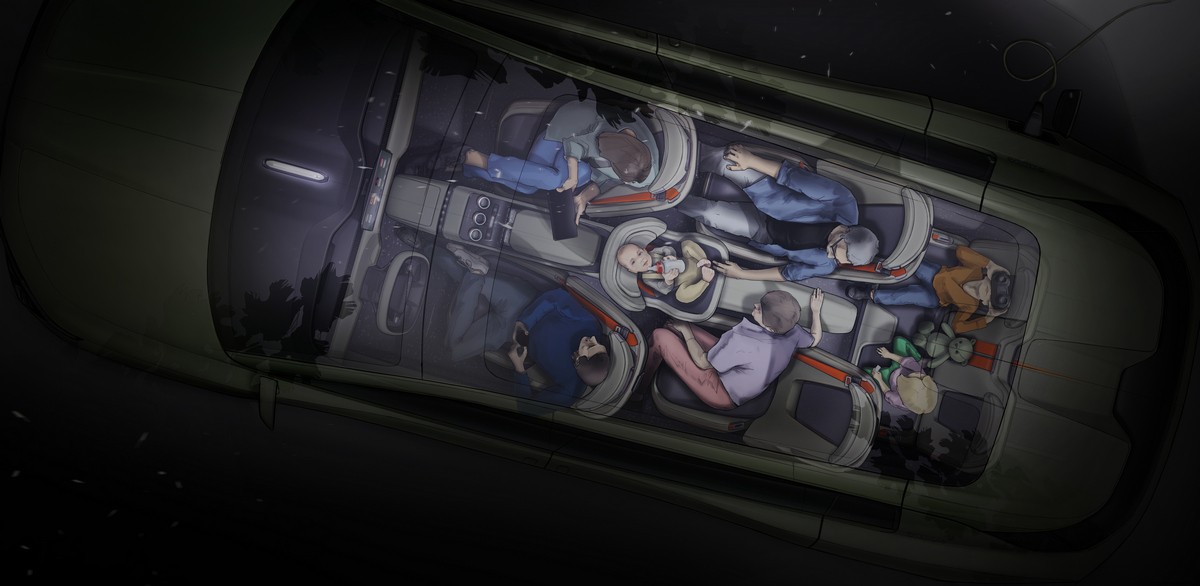 The Vision 7S will be unveiled on August 30, premiering the Czech brand's new design language, which supposedly draws on its traditional values of "robustness, functionality, and authenticity".