Volkswagen USA announced that the long-wheelbase, three-row version of its ID. Buzz, which is destined for the US market, will finally make its global debut on June 2. Why June 2? Well, because apparently that's going to be the first ever International Volkswagen Bus Day, paying homage to VW's original Type 2 (hence, the second day of the month; why June is up for debate still, it seems).
To mark this date, VW partnered with National Day Calendar, and it's that brand's first vehicle make/model specific designation to receive International Day status among its 1,500+ other things that have so far become such days of celebration.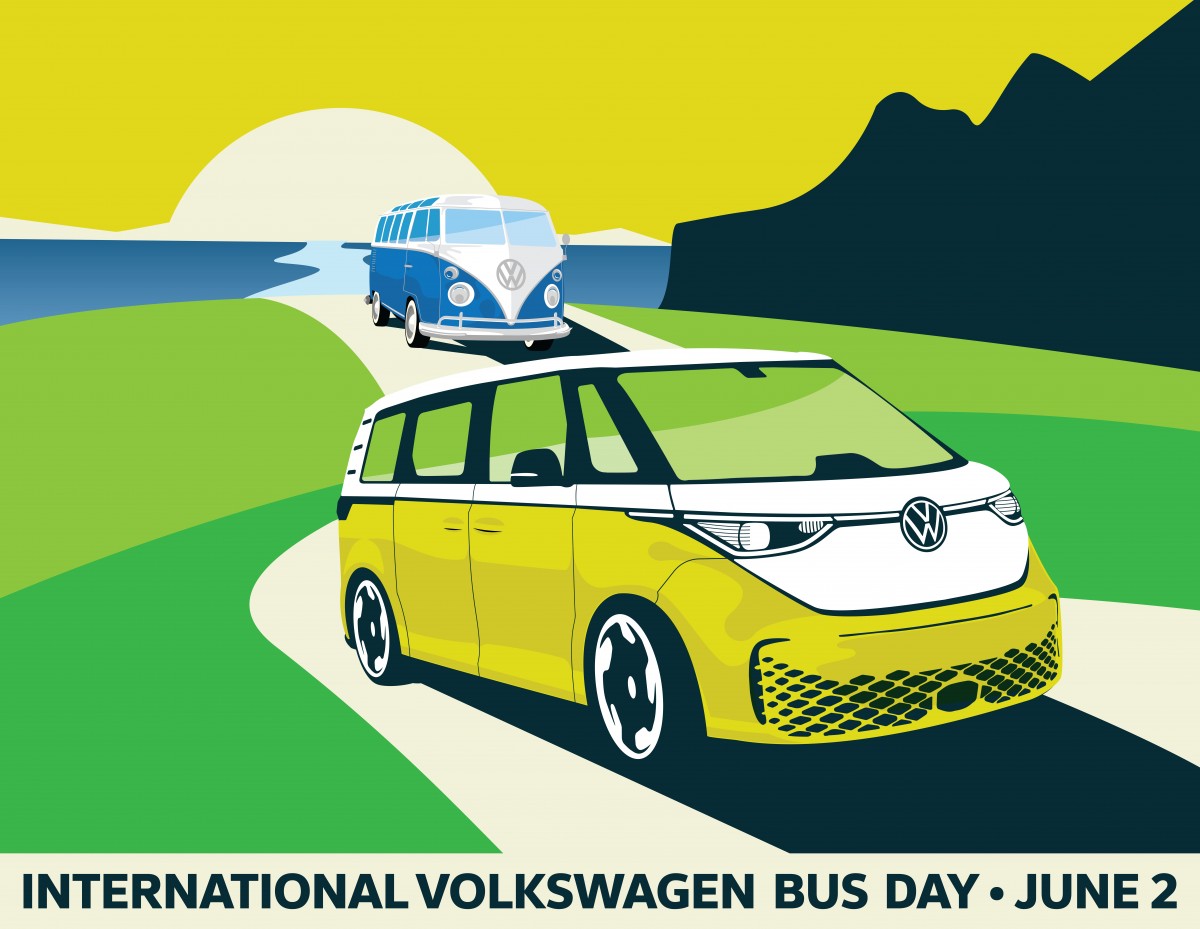 The new ID. Buzz will be debuting in Huntington Beach, California, in a "combined media- and public-facing global reveal event", according to VW. It will start at 11 AM EST. The three-row, extended-wheelbase model will become available in North America in 2024.
According to previous revelations, the three-row model is 25cm (almost 10") longer than the other version which is already sold in Europe. The three-rower will have middle chairs that can swivel around, and it's understandably got a significantly larger sliding door.
A full size SUV with seating for 7 would sell better. Just a fact. Rugged sells better in the US. The Vanagon should have been a clear indicator for this not to even be a thought.