World's first electric Porsche 964 Cabrio Widebody revealed by Everrati
An electric Porsche 964 Convertible? With more power than the original and as a Widebody? Equal number of people out there get excited and angry about it, just as many people scream "sacrilege!" as those who start planning on selling up their houses, kidneys and kids just to get their hands on the latest creation from Everrati.
Everrati was founded only 3 years ago as Ionic Cars with a mission to "Preserve heritage by introducing EV engineered future." After developing its first powertrain and building the first Porsche 964, the company went on to rebrand itself in 2021 as Everrati. Now the company boasts two production and sales centers - one in the US and one in the UK, straddling both sides of the North Atlantic.
The company offers fully re-engineered electric recreations of classic Porsche 911, Ford GT40, Land Rover and Mercedes-Benz's famous Pagoda. The cars are fully rebuilt from ground up, the interiors are re-done completely, the electric drivetrain and components, including the batteries, are all new. In the essence - when you get an Everrati, you are getting a brand new classic electric car.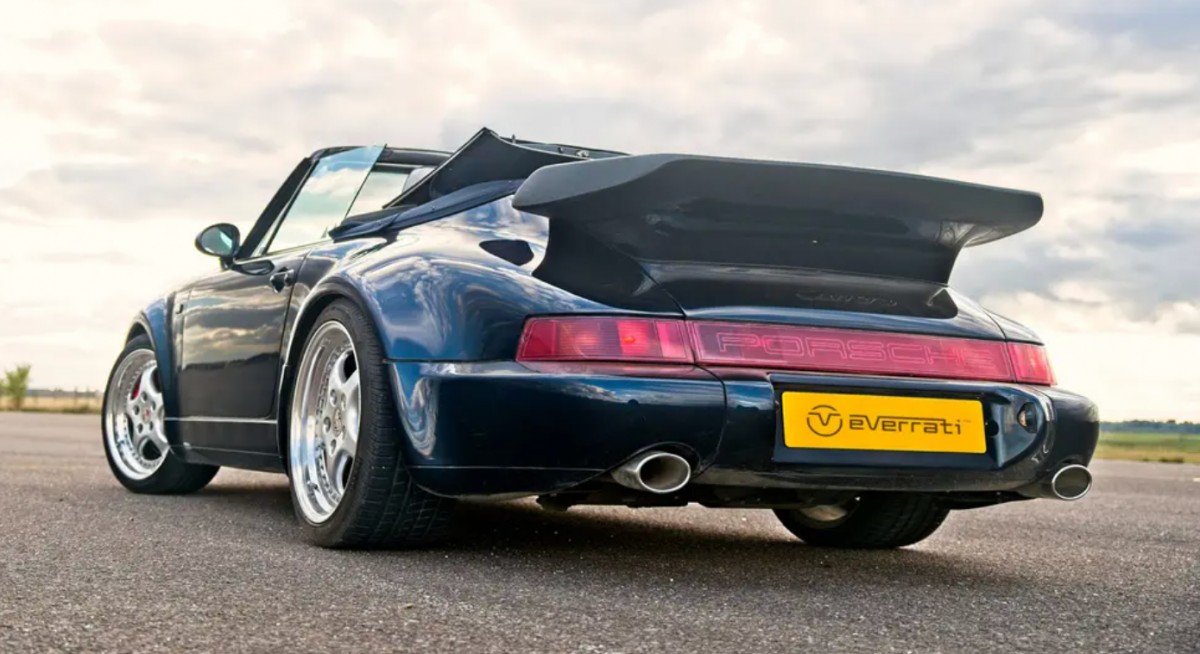 Onto the Porsche then - not a first 911 remastered by the company, that title goes to the 911 964 Coupe Widebody version. But the Convertible is fresh and has just been announced to be joining the lineup of all-electric icons.
There is literally nothing like the 964 Widebody out there. When people think about the Porsche, this is the car they picture. There are some beautiful restomods out there, there is Singer and RUF, there is Lanzante and Kaege and many, many more well established companies specializing in bringing classic Porsches up to date. They just don't do them electric - yet.
There are two versions available - customers can opt for an all out lairy 500 HP electric rocket or slightly tamed 440 HP roofless bullet. I honestly don't believe there is much of a performance difference between the two and most people will go for the full-on model. Those 500 electric ponies work the rear wheels only and there is only a Quaife ATB diff to help to put all that power down to the road. If you can master that wild herd then you can expect to see 60 mph in just under 4 seconds.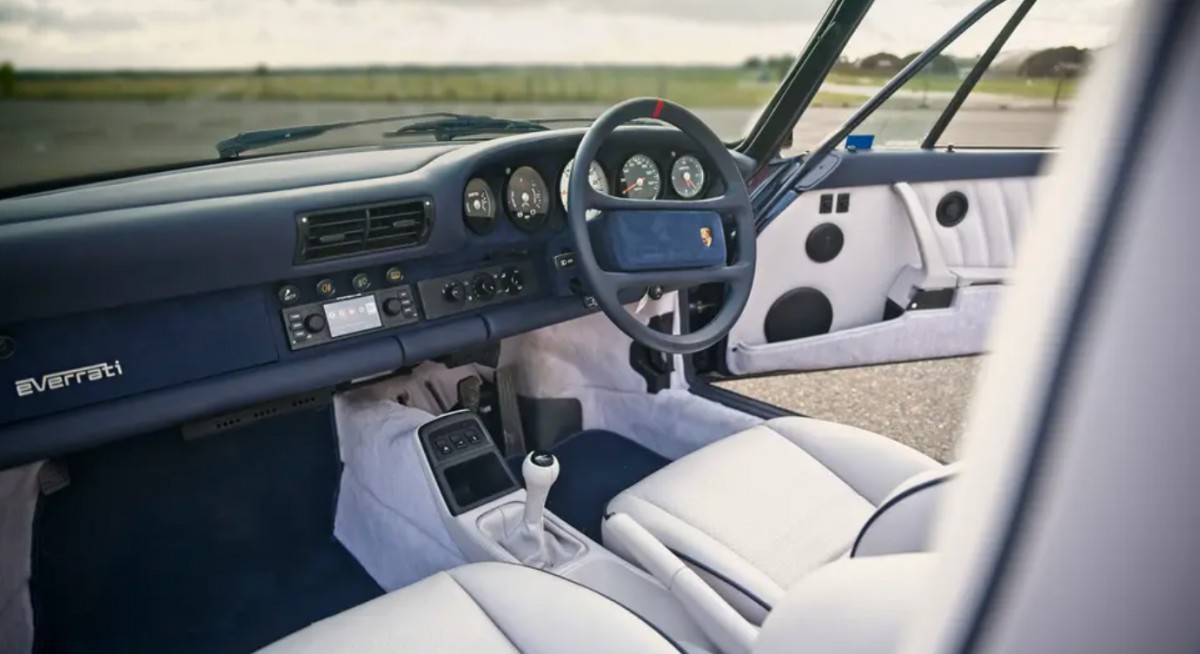 Everrati maintains the weight as closely as possible to the original, the battery pack is only 62 kWh to keep the weight down and to keep the correct distribution of it. That means the range is about 200 miles or 320 km but the car supports both DC and AC fast charging.
The car comes with all modern heating and AC, upgraded audio system with satellite navigation and heated seats for a good measure. There is an optional performance pack available and fully adjustable TracTive suspension to push the car, or rather the driver out of the comfort zone.
The beauty of this bespoke engineering marvel is the fact the conversion is fully reversible. If the owner at some point decides that she or he, for whatever mad reason, wants to go back to burning dino-juice for pleasure, they can easily do that. The electric powertrain comes out and can be replaced with either original or an aftermarket Porsche engine.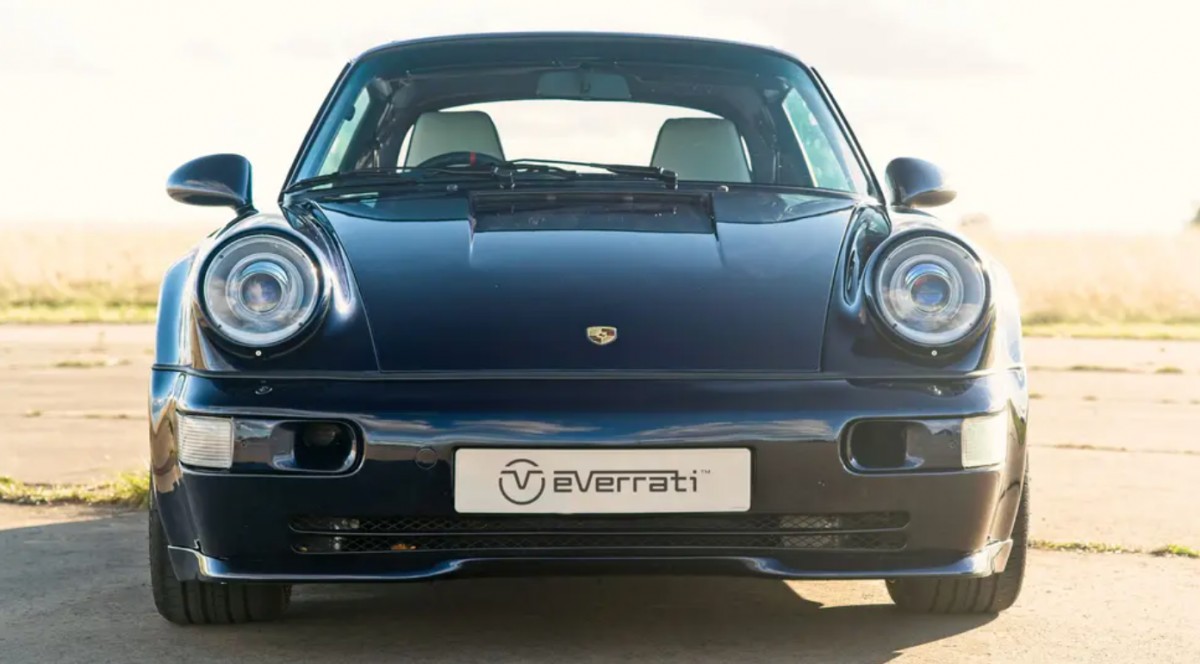 So, how much is that pleasure? You know what they say, if you need to ask that question, then… you better sit down. The 964 Coupe Signature starts at over $280,000 and the Convertible won't be any cheaper. Being a classic Porsche collector is an expensive game but wanting an electric classic Porsche - that's an entirely another level. Worth every penny though.
I like porsche brand and this looks worse than many others to my honest opinion.
I don't especially like Porsches, but this is actually better than the original. Still, the question is "Why?" But I am sure they will sell a bunch.