After Apple introduced its Car Key feature back in 2020, Android competitors leaped to action and introduced their own versions of digital car keys. Oppo, OnePlus and vivo announced their digital car keys a few days ago working with Nio. Now Xiaomi chose BMW to pilot its feature.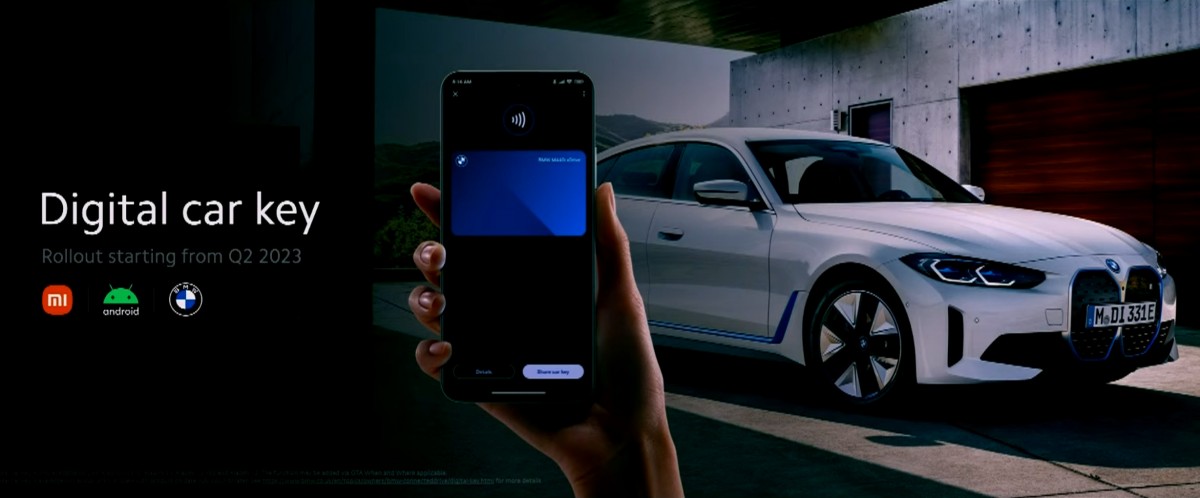 During the Xiaomi 13 series announcement event at this year's MWC in Barcelona, the spokesperson said that Xiaomi would make available its digital car key to owners of select BMW models starting in Q2 this year.
The digital key can be used to lock, unlock and even start your car. This feature is particularly useful when you need to lend your car to someone. You just need to share your digital car key with them without having to lend your physical car key. The car key has integration with Google's Wallet and other platforms
Good to know that Chinees has buged BMW-Boing_ Lockheed M(US). Also this hole car key thing is bogus, it wont work till one uses Q-bit coupled with 128bit(tested), yo need 128bit b cos 64bit can be jammed(not to mention all EVs can be jammed). I mean...
Could be a security concern for government employees & military members