There are already about 150 patents filed by Apple that relate to its car development dubbed Project Titan. The latest one filed at World Intellectual Property Organization (WIPO) is about headlights. Cornering headlights, to be exact.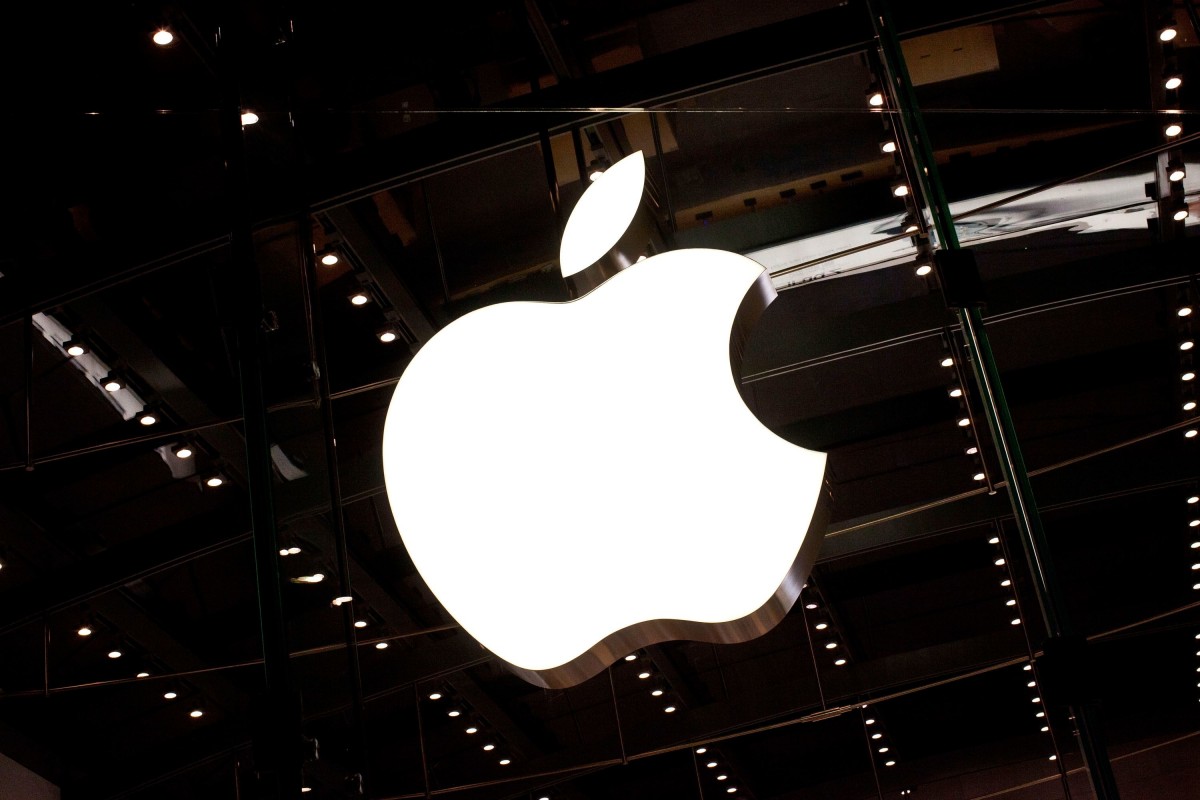 Apple's engineers have come up with a clever, if perhaps a bit over-engineered, system that would make visibility around the vehicle much better and also improve the cornering light capabilities.
The headlights consists of a single housing with two light sources. The first one provides the two standard low-beam and high-beam modes, while the second one is designated for the cornering light.
The patent also mentions the possibility of an additional shutter that would block a portion of the light emitted by the first light source in low-beam mode and if the high-beam mode is active, the corner light will be removed from the lens. The shutter could also be used to cut off and distinguish the cornering light from the standard low-beam headlight.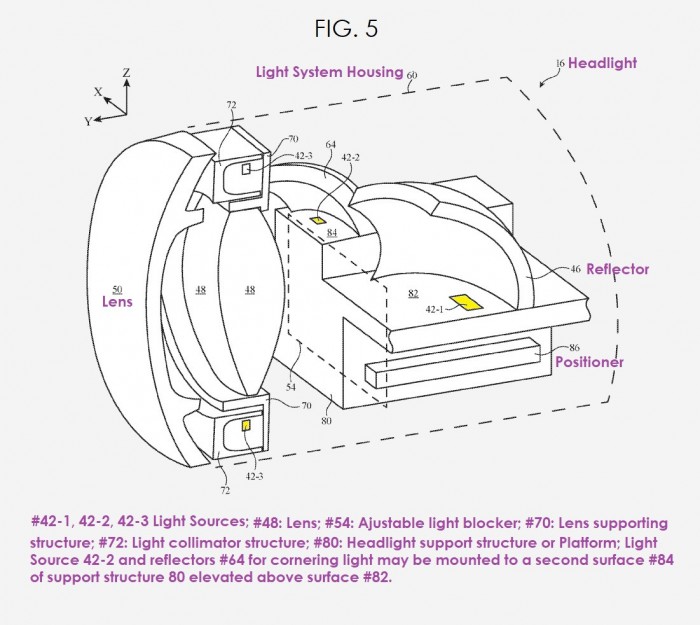 A second reflector is placed behind the second light source (the corner light portion of the body) to light up the exterior of the vehicle.
For higher luminosity, the patent shows additional light sources positioned around the projection lens. In fact, the system may be able to use the two main light sources to emit light through a central lens. Essentially joining the two light sources into super powerful one high-beam light.
The schematic below shows how the corner light projection onto the vehicle will help the driver see the side of the road, roadway and objects positioned to the side of the vehicle. The cornering light can also turn on as you make a turn, when maneuvering out of a parking spot in dim conditions, or when changing lanes on a highway.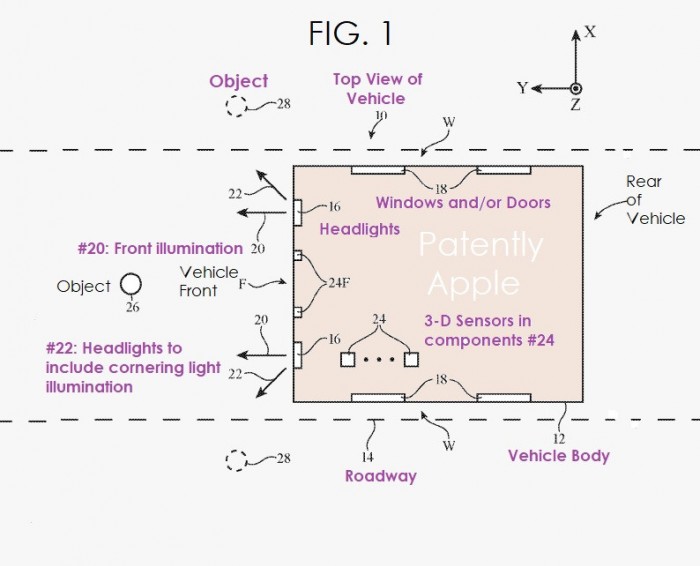 CRAPP LE GARBAGE company who always steal other company tech and sold like their tech
youa re simple stupid blind and brainwashed by apple cult stay stupid and poor you deserve it
no wonder why apple users are poor ans why apple is rich because exist stupid people like you belive in apple lies