Genesis showed off its X Speedium in April and the prototype - or rather the design study - has attracted a lot of attention and praise from a global audience. Not to miss a chance for more publicity, the luxury arm of Hyundai has brought the car to Goodwood for all to admire it.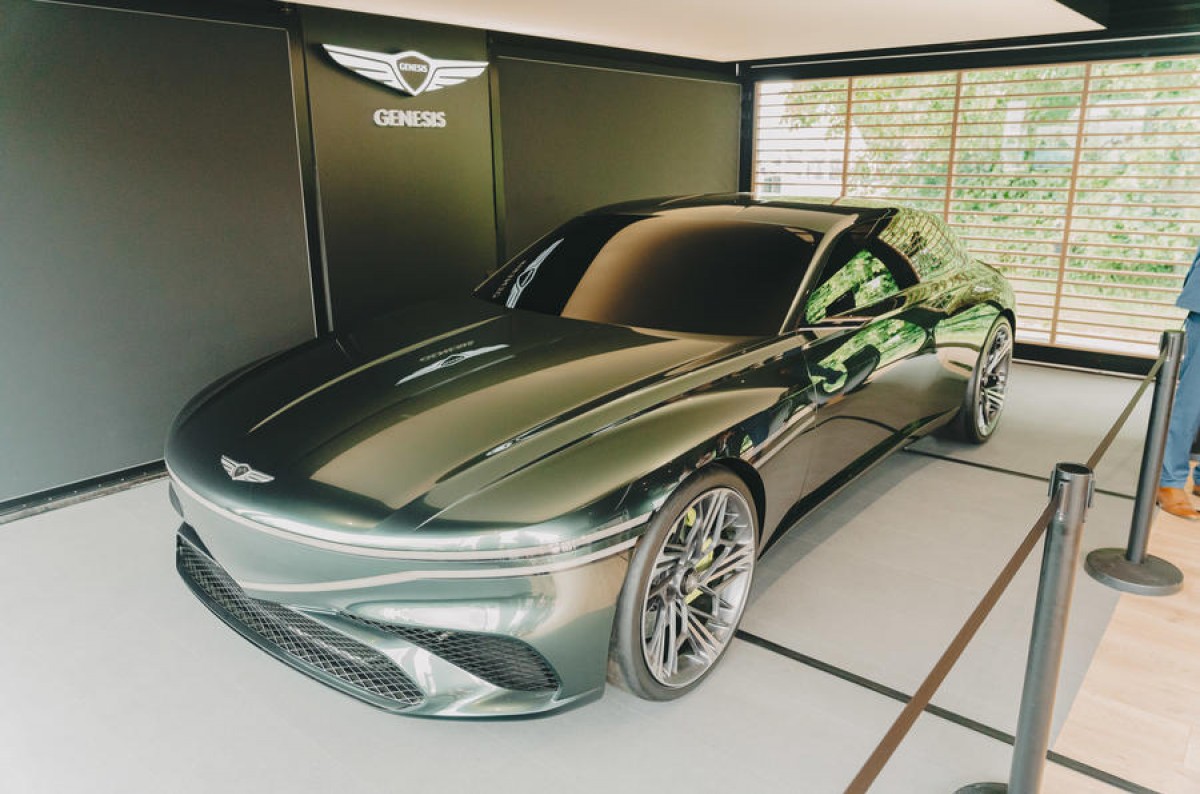 Genesis X Speedium
Although the car was meant to play a second fiddle to the official launch of the Genesis GV70, it quickly upstaged it with people flocking to take a closer look at the X Speedium. We have seen the car before but photos, however nice, don't do it the justice.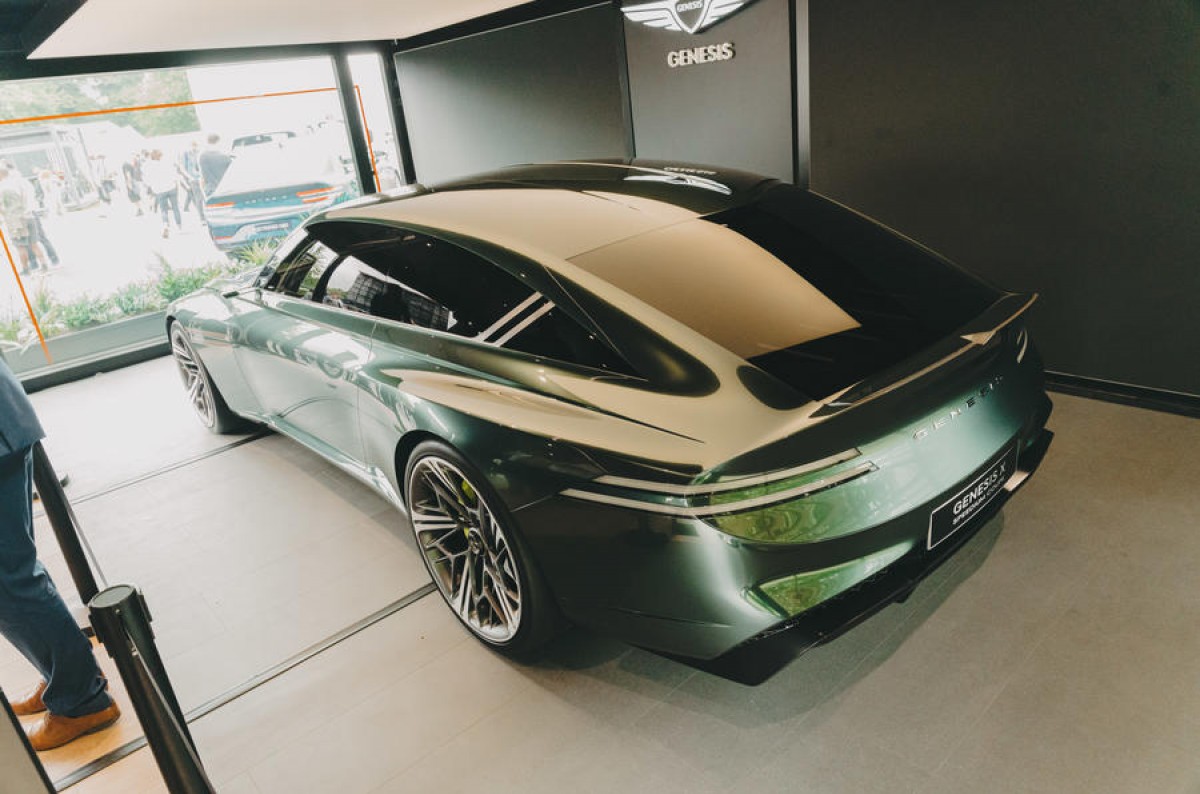 Genesis X Speedium in flesh
The low, wide and long body is simply impressive, the deep green color has a mirror finish making the car even more dramatic. The front wraparound lights showing the future design of Genesis electric cars with the prominent grill no longer present and only the shape of it kept by the lights.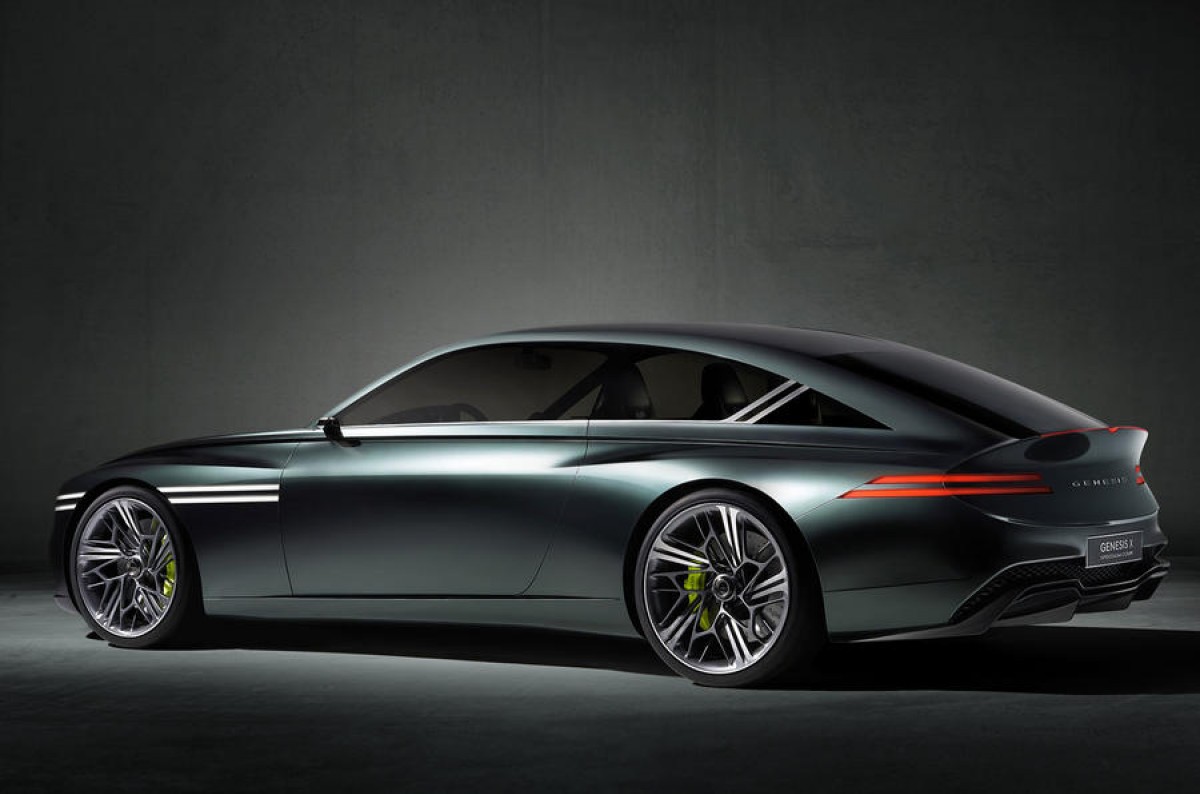 Genesis X Speedium was shown first in April
We won't be seeing the X Speedium on the road any time soon but the public response may just make the company think twice and bring a car close to it to the market. It is the same what happened to the soon to be launched Hyundai Ioniq 6. Could the future Genesis GT be based on the Ioniq 6? It's a tantalizing prospect, let's see what happens next.