Navigating your way on a road trip or a mundane commute to work is about to get a little bit more interesting. Google Maps, your dependable journey partner, is receiving a design makeover on Android Auto. The new changes are subtle, yet promise an enhanced user experience.
The most noticeable transformation in the latest Google Maps update is the introduction of a sidebar. This permanent feature is all set to change the way we interact with the app, bundling all controls in one place. Previously, users had to engage with the map to summon these controls, but the new design keeps them consistently accessible on the sidebar. This new interface offers you the freedom to zoom in and out, alter the map orientation, modify the voice-guided direction feature, and make changes to other settings.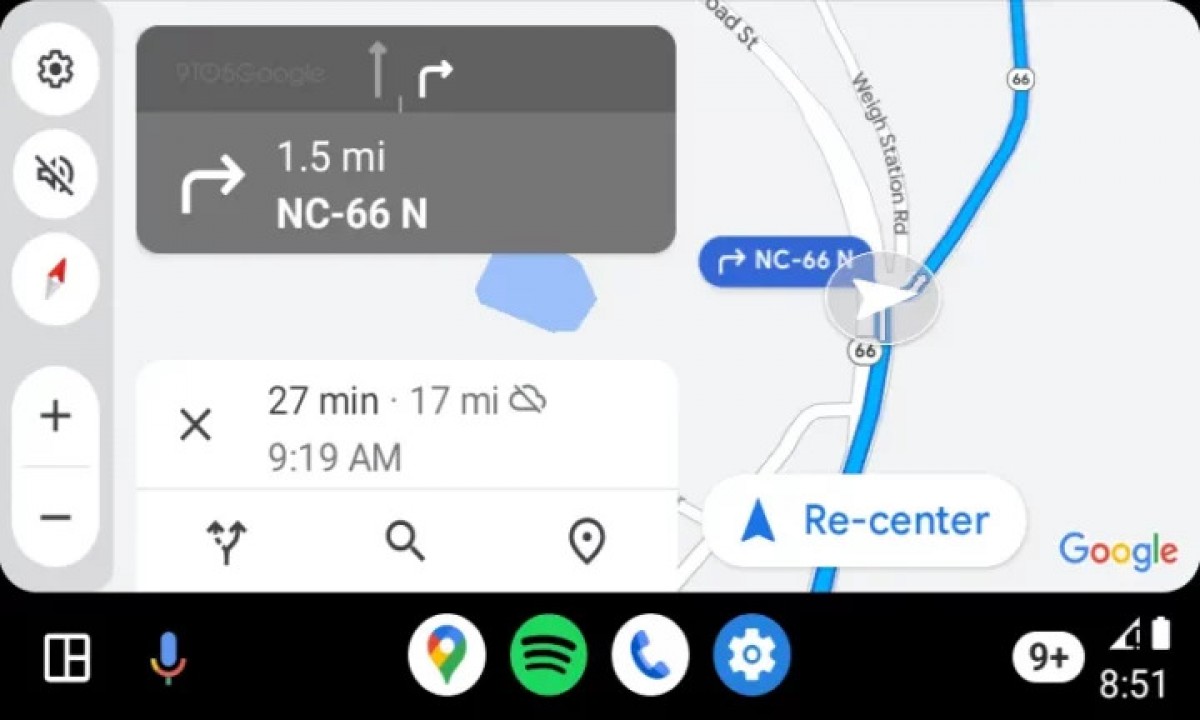 Updated Google Maps
Interestingly, this translucent sidebar resides on the left, ensuring that the map view is never obstructed. It only appears when the app is actively being used and is absent in the dashboard view. User feedback suggests that this sidebar upgrade is visible in Android Auto v10, along with Google Maps v11.90. However, some Android Auto v9.9 users also reported the change, indicating it's not tied exclusively to the Android Auto version.
Is this a revolutionary change? Well, not exactly. But it's an aesthetic refreshment that enhances Google Maps' functionality on Android Auto. The Google development team is known for its gradual pacing in updating Android Auto. Over the last few years, they've introduced significant changes just once – a widget-based home screen layout.
In a similar vein, Google is now rolling out an updated Android Auto v10.0, featuring an improved Google Assistant design. The previously Pixel-exclusive glowing design of Google Assistant, with the signature Google colors, is now coming to Android Auto. Earlier, the Google Assistant icon was positioned at the bottom left corner of the screen, with voice command text appearing in a gray-colored prompt above the bottom bar.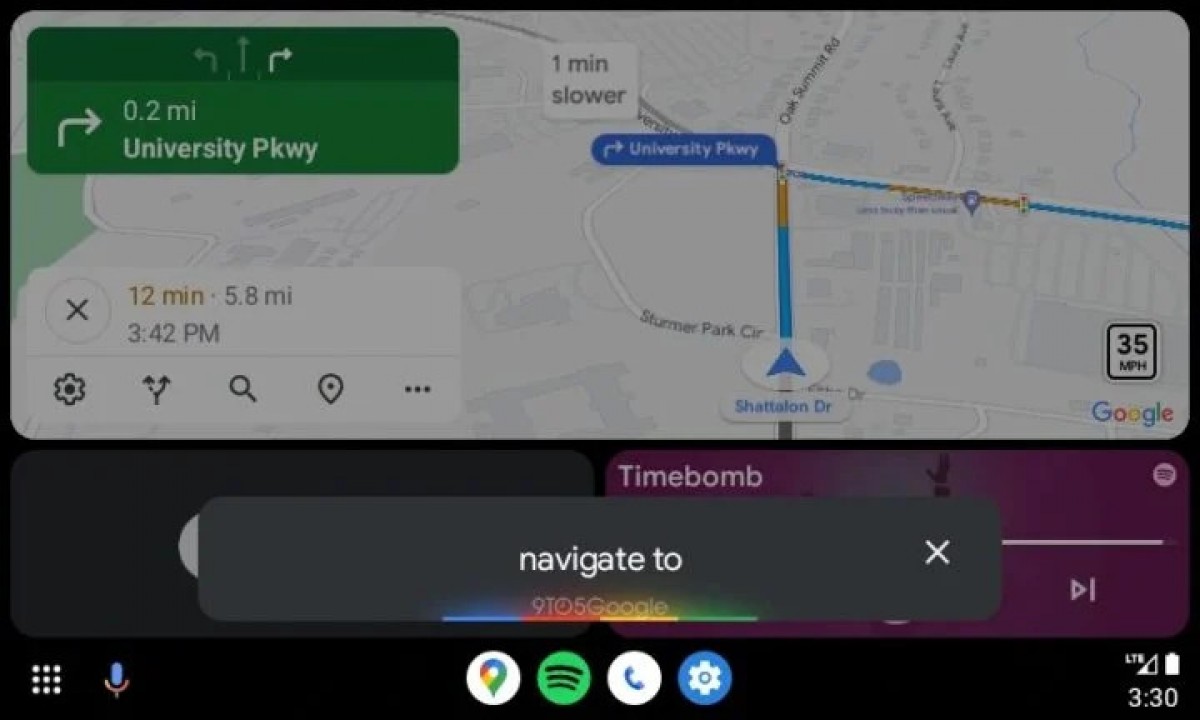 Updated Google Assistant
Now, with the updated design, the Google Assistant icon sits comfortably next to the All Apps button. Voice command texts now pop up just above the taskbar, offering an unobtrusive view. This change makes using voice commands more intuitive, making the interface appear less cluttered.
While Google has made several changes to voice command visuals on Android Auto, this update seems the most sensible and satisfying so far. If you're an Android Auto v10.0 user, you'll see these updates the next time you pair your Android phone with your car.
Sure, these updates might seem like minor cosmetic adjustments. But these little tweaks have the potential to refine the user experience significantly - it's all about improving the drive, one update at a time.
Once the last few updates tolled out I had to buy a new cord cuz mine kept disconnecting from my Samsund S21 Ultra
When are they going to show the temperature again? Something so minor that most of us want back! When will they start listening to us? BRING BACK TEMPERATURES ON THE MAPS PLEASE!
I had the same problem. I got a small quality cable and no problem since them