During its annual conference, Hon Hai Technology Group, also known as Foxconn, showcased numerous car components as well as standardized and fully scalable software for smart EVs called HHEV.OS. However, the stars of the show were three vehicles, two of them still in the concept stage.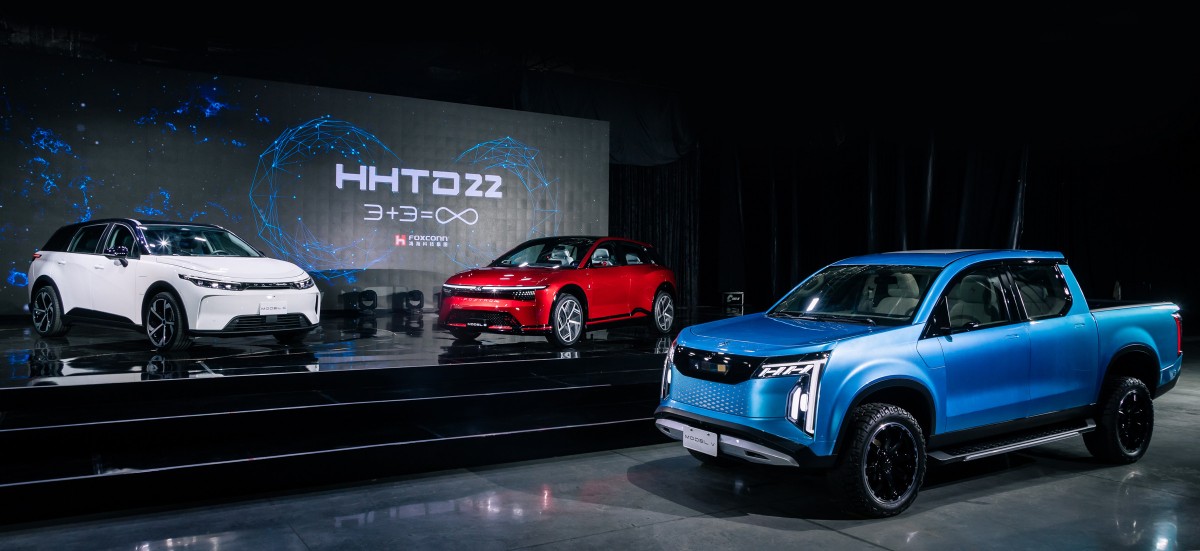 Let's start with the so-called Model C - what appears to be a mid-sized SUV that started as a concept last year and is ready to go into production early next year with actual shipments beginning in H2 2023. This is going to be Taiwan's first fully electric vehicle in production. It has a decent drag coefficient of 0.28 and can go from 0 to 100 km/h in just 3.8 seconds. The maximum range is rated at a whopping 700 km.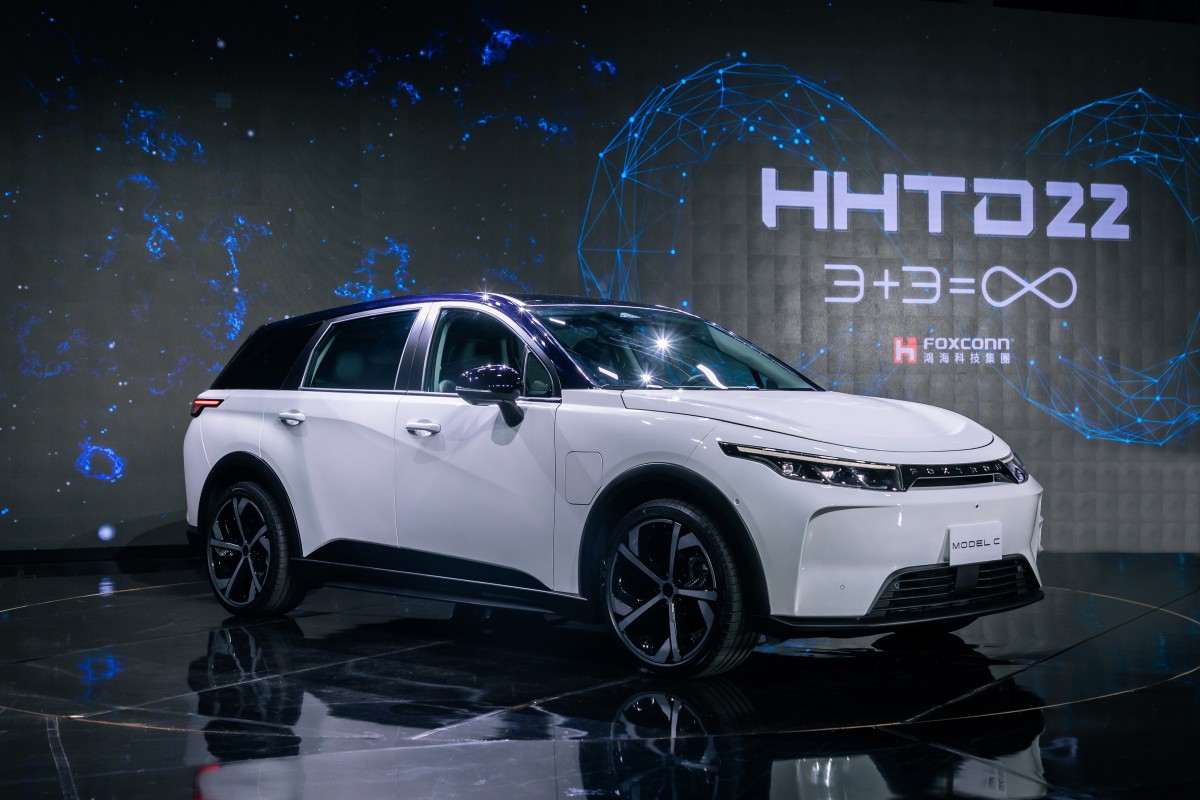 Model C
The Model B, on the other hand, is going to be a compact crossover based on the Model C platform but with a different body and smaller in size. It has a better drag coefficient of 0.26 thanks to a few tweaks on the chassis. It's 4.3-meters long with a 2.8-meter wheelbase and a cruising range of 450km.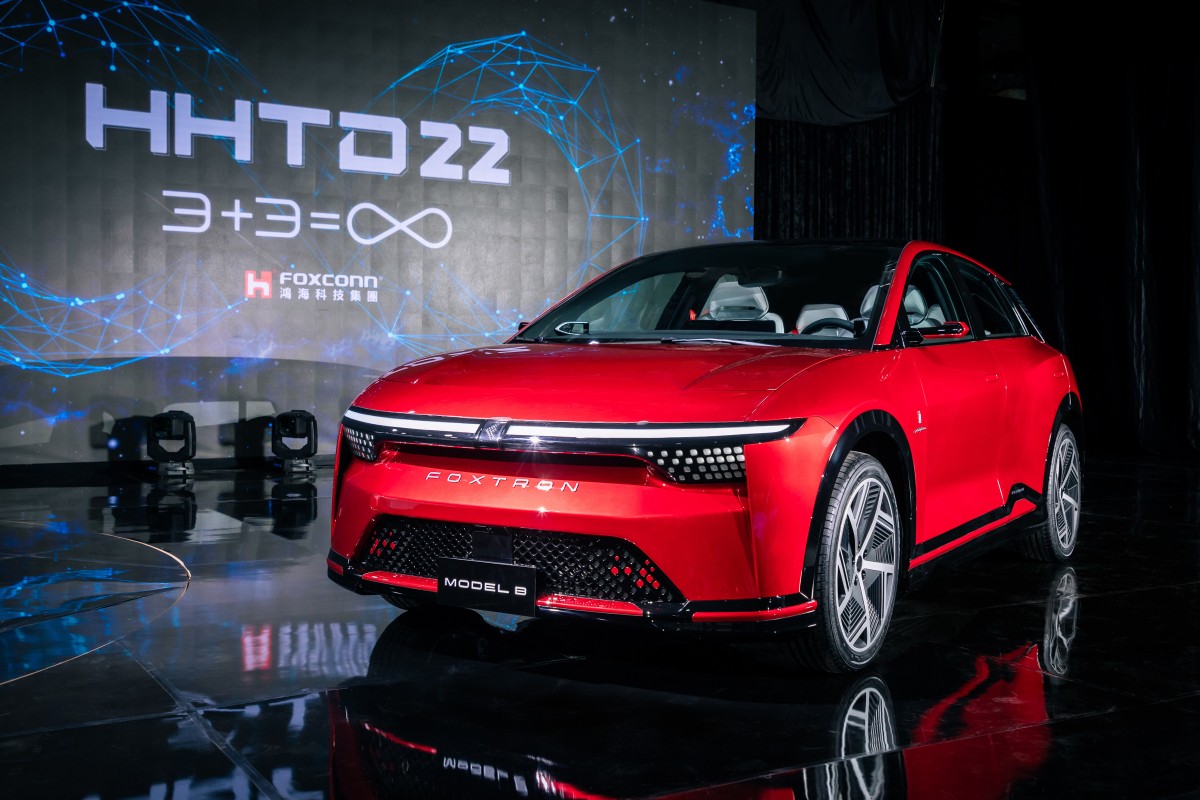 Model B
The Model V, on the other hand, is going to be Taiwan's first in-house electric pickup. Hon Hai (Foxconn) has joined forces with the MIH consortium to deliver a pickup with a 5-seat configuration with a maximum of 1 ton of payload and a towing capacity of 3 tons. The truck uses actually side-view cameras instead of conventional mirrors and offers a heads-up display for the instrument cluster too.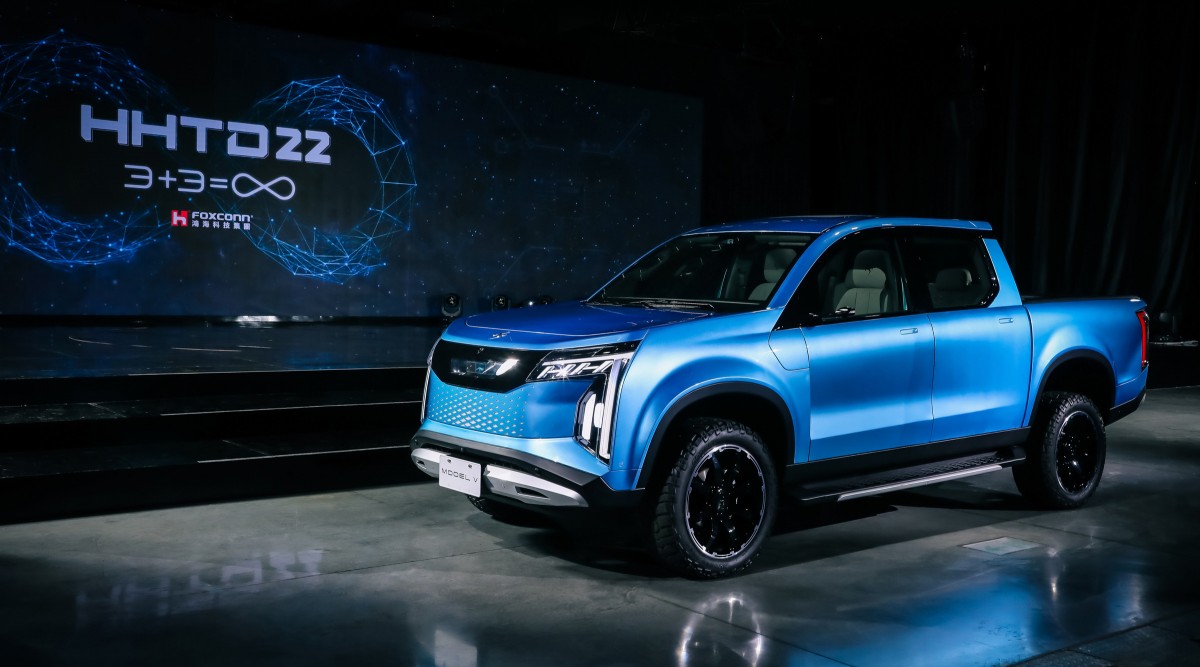 Model V