Huawei has started to tease the arrival of a new coupe model. Richard Yu, CEO of Huawei's Consumer business and smart car solutions units, broke the news on Weibo, sharing snippets about the inaugural all-electric coupe from Huawei's Zhixuan automotive division. This vehicle will be the first to feature the HarmonyOS 4 operating system, indicating a significant milestone not only for the company but also for the automobile industry.
HarmonyOS was Huawei's answer to the Android restriction that hit them years ago. It's a homemade mobile operating system, and the latest version, HarmonyOS 4, was unveiled at the company's HDC 2023 developer conference last week.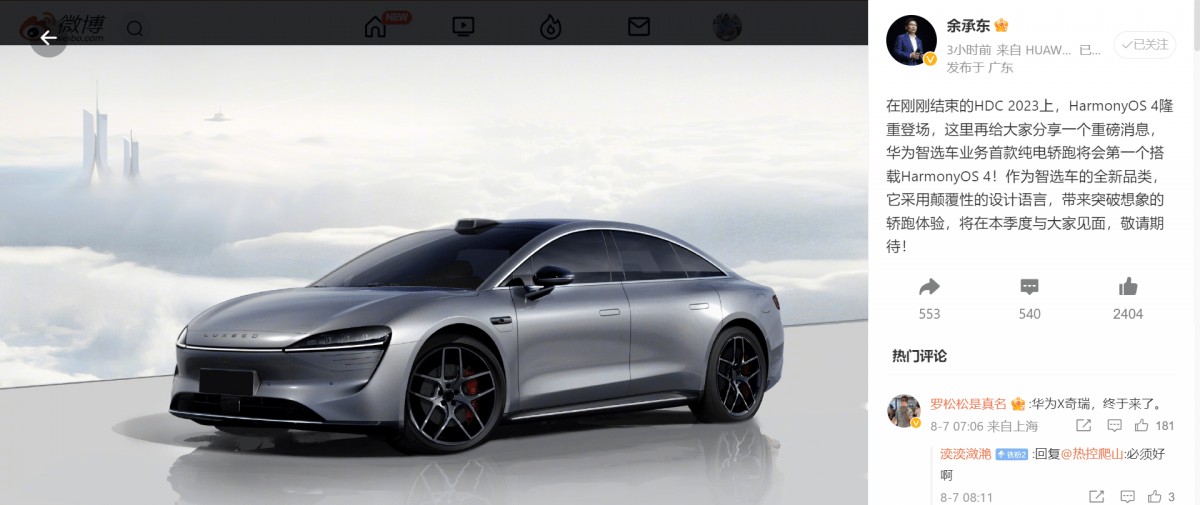 The coupe's design language is promised to be groundbreaking, providing an "imagination-breaking" experience. The actual model will be announced later this quarter. While specific details were left out of the announcement, the coupe's front bore the name "LUXEED." This suggests the introduction of a new brand under Huawei's banner.
Speculations are rife about the origins of the Luxeed brand. Given its first public appearance, some observers believe that Luxeed might be the result of a collaboration between Huawei and Chery, a local automaker. The name "Luxeed" possibly stands for "Luxury Exceed," where Exceed is a sub-brand of Chery. Huawei's other joint effort, AITO - stands for "Adding Intelligence to Auto" and is produced in collaboration with Seres.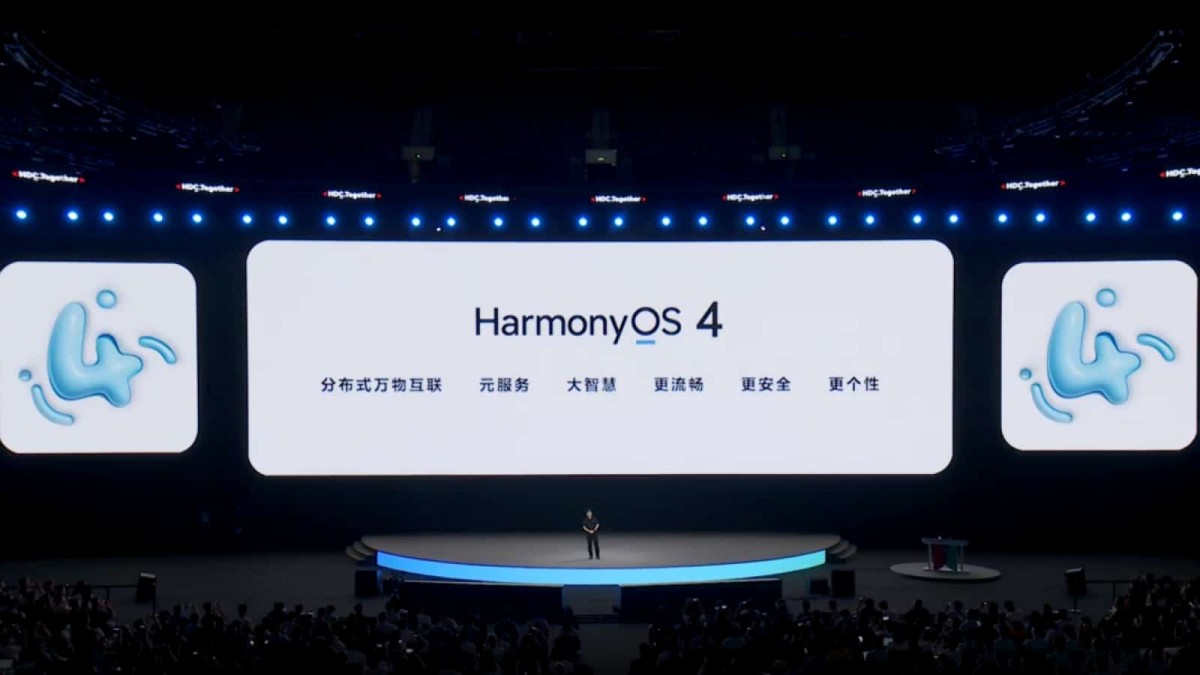 Huawei's foray into the automotive sector is far from new. Huawei has been working on several models with Chery and Nio's automotive manufacturing partner, Jianghuai Automobile Group Corp (JAC). The tech behemoth also has a partnership with BAIC's Arcfox brand.
In its dealings with car companies, Huawei operates on a spectrum. On one end, it only provides components and the HarmonyOS system. On the other end, it is heavily involved in building cars, such as the "Zhixuan" model, where Huawei collaborates closely with Original Equipment Manufacturers (OEMs) to build vehicles that are then sold through Huawei's channels. The OEMs mainly handle vehicle platform development and production.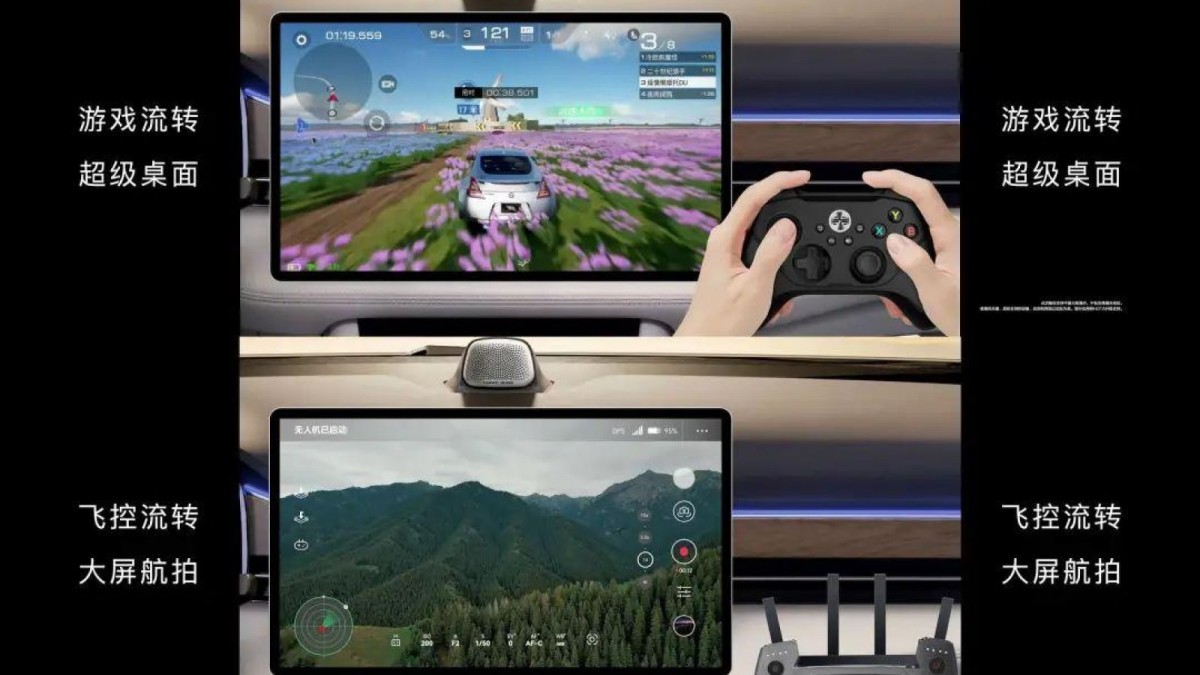 TF International Securities analyst Ming-Chi Kuo stated that Huawei is working with JAC to develop an MPV model, aiming to sell around 50,000 units a year post-launch. The vehicle is expected to go into mass production in 2024 and will likely be priced around $140,000.
Huawei's foray into automotive tech is a thrilling fusion of tech and transport. The introduction of the Luxeed coupe armed with the latest HarmonyOS reveals the vast potential for innovation, not just for Huawei but for the whole industry. It's not about creating just another electric vehicle; it's about showing that electric vehicles can be so much more than just a means of transport.
Reminds me of taycan in the front.
this is a sedan, marketing just thinks coupe sounds better for some reason. It probably does to some demographic who doesn't understand anything about cars.
You know, the CLS was okay, but can we at least cut the door the door of semi-coups. Also what's wrong with sedans?