Application submitted to USPTO (US PAtent and Trademark Office) on April 28, shows a four-wheel fully independent steering system. According to the application, filed by Hyundai and called "Method and System Controlling In-Situ Rotation Mode of Four-Wheel Independent Steering Type Vehicle", this new system will allow a vehicle not only spin around or go diagonally but it will allow it to crawl completely sideways.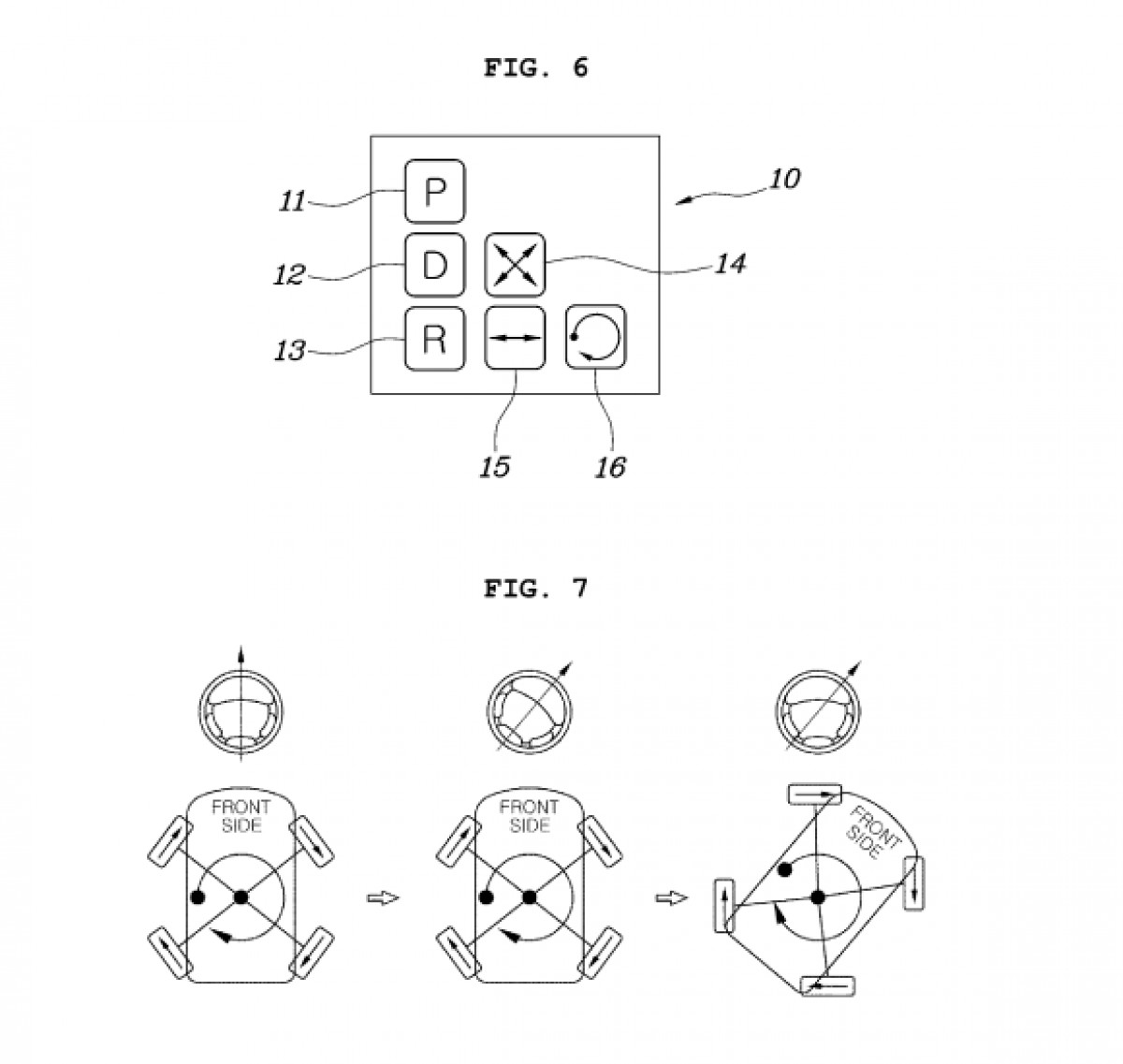 As far as this patent goes, there's nothing new or revolutionary in the idea of the vehicle moving sideways, what is interesting though is the fact that in some situations the rotation center is not only not centered but it falls outside the vehicle. This obviously doesn't mean it in a mechanical way as it would be impossible or unfeasible to create such a solution, the vehicle simply does it by calculating specific wheel angles to make the car rotate around a center point that can be anywhere.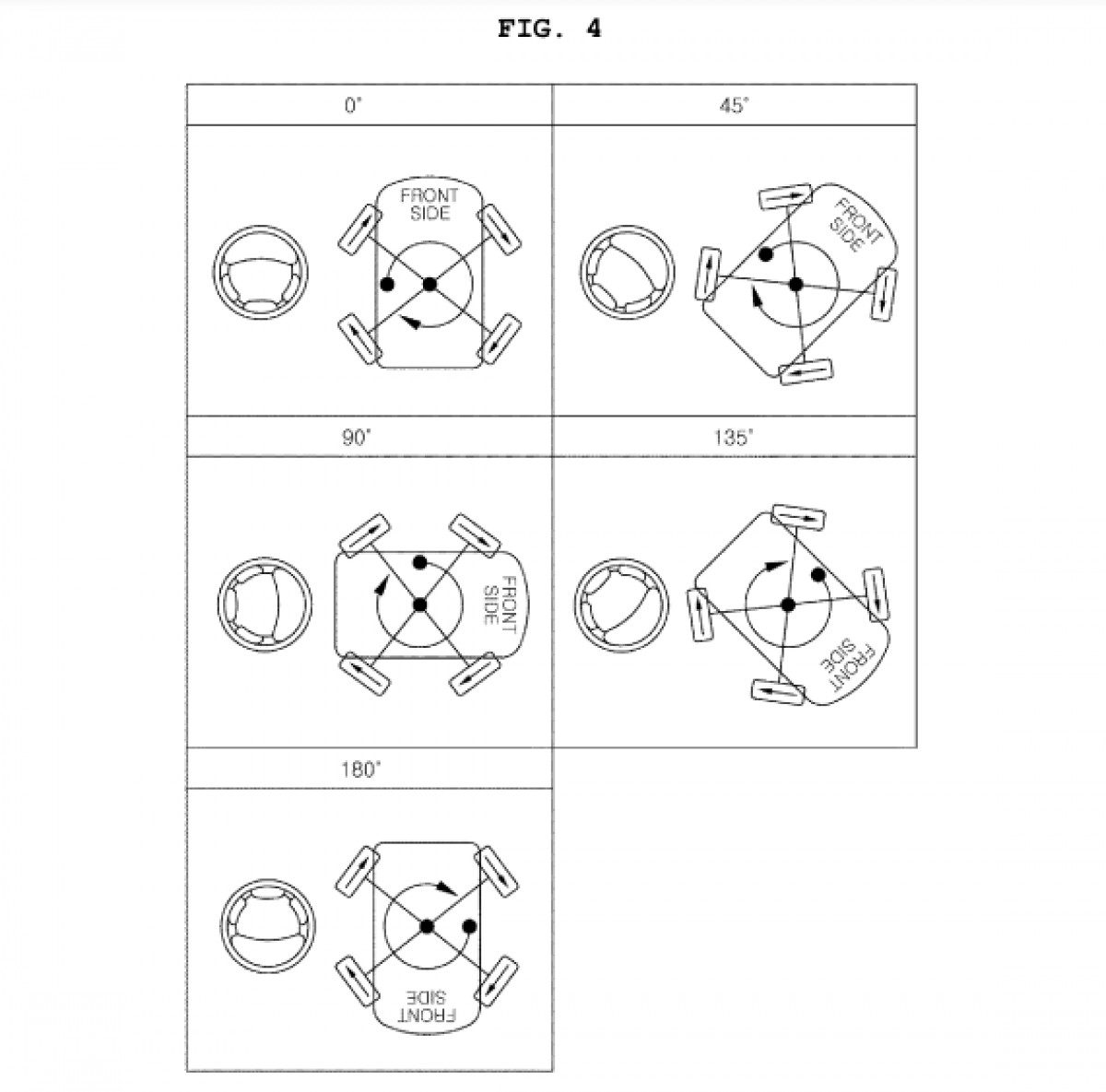 What is interesting as well is the fact Hyundai refers to "wheel corner modules" suggesting the possibility of integrated wheel motors as making wheels driven by shafts to turn 90 degrees is possible but comes at great expense and needs complicated solutions. This brings back the e-Corner Module that Hyundai showed last year with Mobis prototype. Hyundai isn't keeping this invention though and is going to share it with other automakers - most likely beginning with Genesis shortly followed by Toyota. The patent filing has 21 pages of quite interesting solutions for how to control such system. It involves clever interpretations of steering wheel movement by the ECU based on location and environment, meaning that the car itself will be able to determine which instance of wheel control to use depending on the steering wheel angle, speed of the car and the surroundings. We are getting closer and closer to sideways parking and spinning around on 2 cents.