Kia America "revealed" the EV6 GT today "for the first time in North America". The car "debuts" at Monterey Car Week, but it's interesting how something that's been official for well over a year can do any of these things.
Kia announced the EV6 GT alongside all the other EV6 variations back in March of 2021. It's the impressive top of the line with 576 hp, and it's finally going to become available in North America in the fourth quarter of this year (so October to December). All buyers will receive a charging credit of 1,000 kWh at Electrify America stations, usable over three years.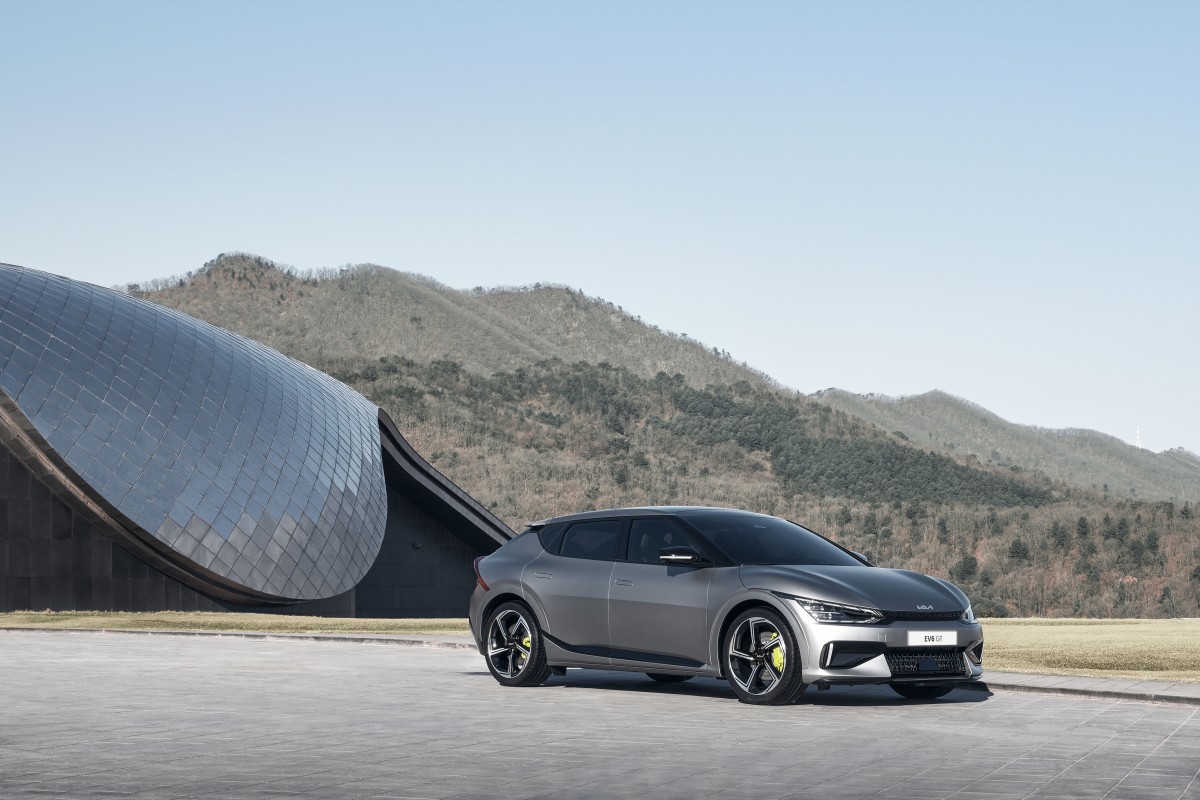 To celebrate the fact that it's going to ship this model about 19 to 22 months after initially announcing it, Kia America felt the need to "reveal" it officially... again.
So let's go through the numbers real quick, although our specs page is also your friend in this case. The EV6 GT accelerates from 0 to 60 mph in 3.4 seconds, and from 0 to 100 km/h in 3.5 seconds. In independent testing by AMCI, it out-accelerated a Ferrari Roma and a Lamborghini Huracan Evo Spyder RWD in a drag race, so it's no slouch for sure.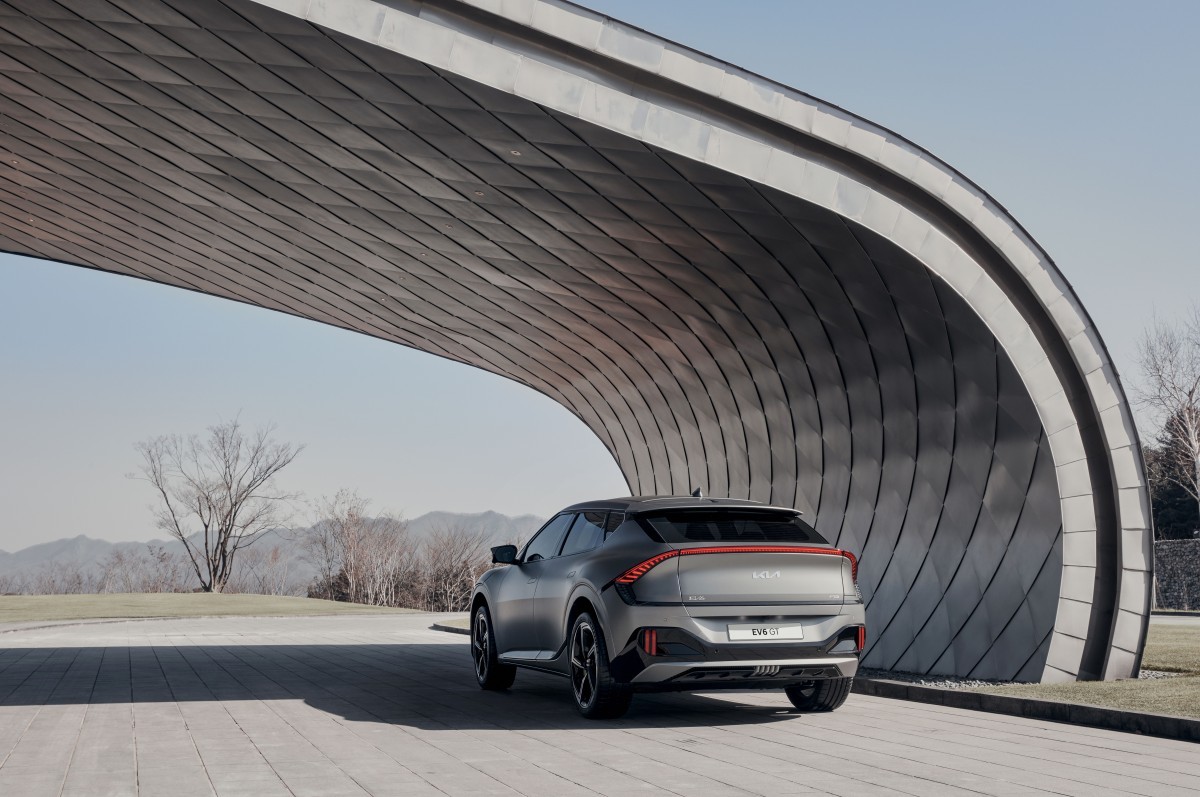 It has a 77.4 kWh battery which charges from 10 to 80% in under 18 minutes if you can find a 350 kW charger. There's also a Drift Mode, electronically controlled suspension, an electronic limited-slip diff, a stiffened chassis, quicker ratio steering, and GT exterior design flourishes on the front and rear fasciae, including neon accents. Inside racing-inspired bucket seats hold you in position, and the dash gets neon green accents.