Revival of the Lotus brand is only just accelerating, the Eletre SUV has begun production and first customers are impatiently waiting for their cars. Lotus Evija became the most powerful production car in the world with its 2,011hp powertrain and now, the first electric sedan with the Lotus logo is being tested prior to its unveiling.
Known as the Type 133 or Lotus Envya, the vehicle is based on the modified SEA platform supplied by Lotus' parent company - Geely. During development of the Eletre, the SEA platform was modified and became the EPA - Electric premium Architecture, this is most likely the same platform that Envya will use.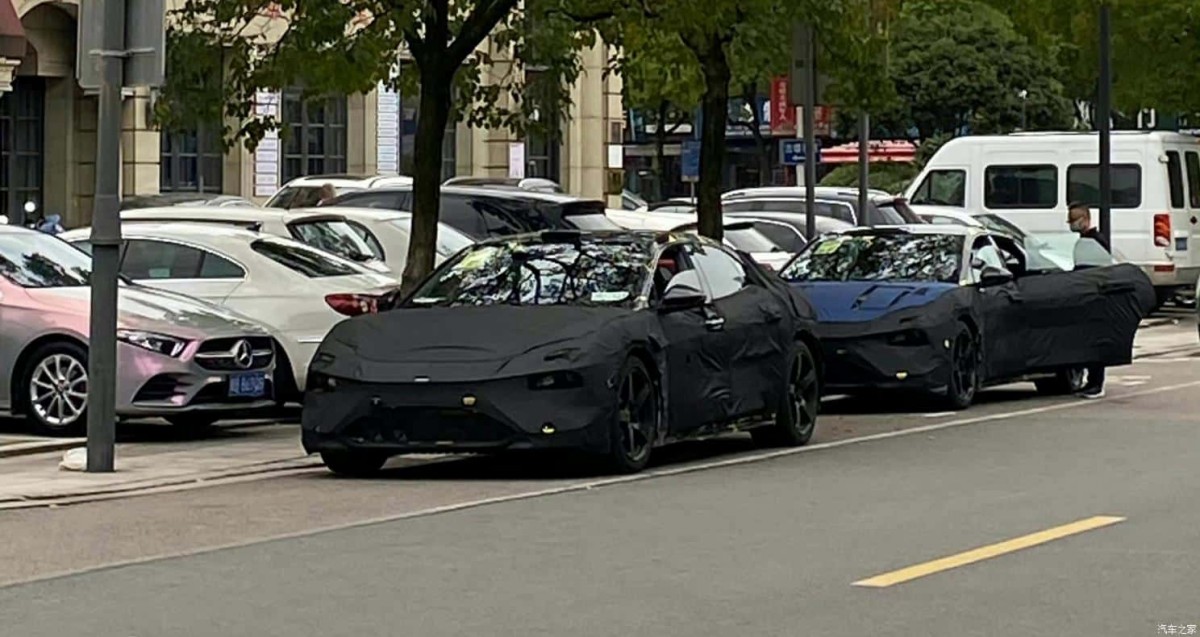 Pair of Lotus Envya spotted on the street in China
An eagle-eyed car spotter in China snapped a pair of Envyas testing on the local streets. Both vehicles were heavily camouflaged with fabric covers protecting almost every part of the cars. Despite that, there are plenty of details to draw confident conclusions.
Just like the Eletre, Envya will use pop-up LiDAR sensors in the wheel arches, we can see them clearly with protective boxes around under the fabric covers. Thanks to a couple of photos we can see the dashboard and the steering wheel - again, looking very similar to the design introduced by Eletre.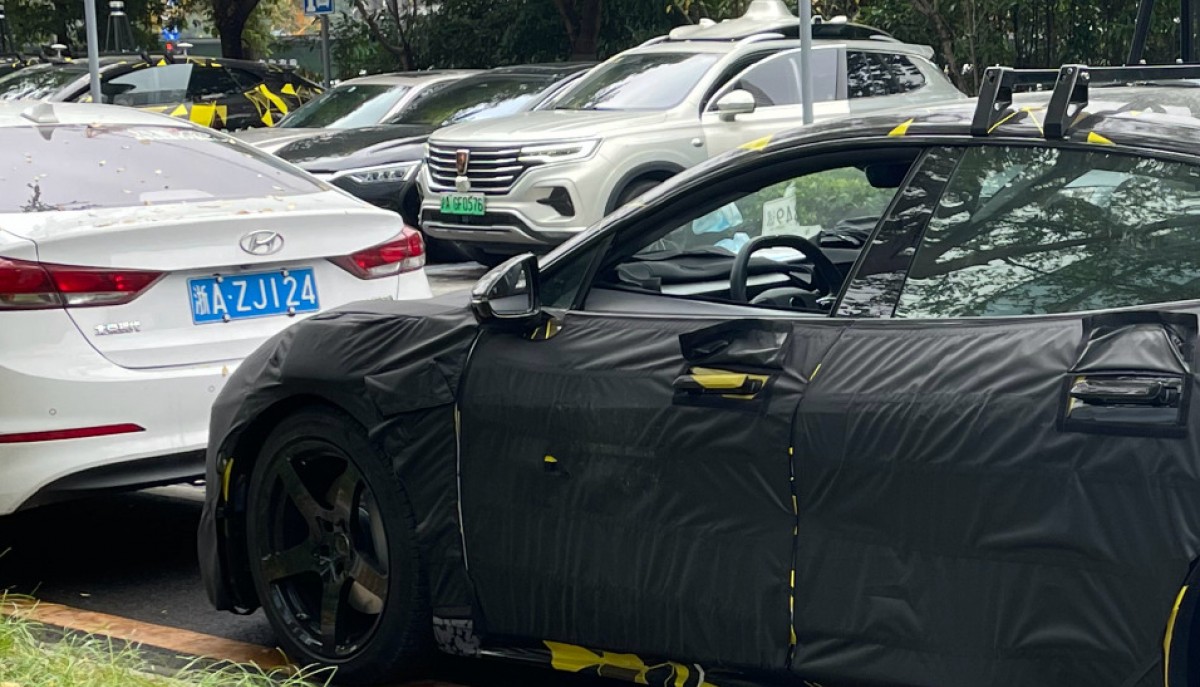 The interior seems to be very similar to the one from Lotus Eletre
The car itself is fairly long and wide but it's quite tall for a sedan, it seems it is taller than the Hyundai it is parked next to. Looking at the rear of the Envya, a question pops up - are we absolutely sure this is a sedan? It looks a lot like a liftback and the fact that the covers have a full-length split on the sides suggests the entire rear window opens with the trunk. The Type 133 is a liftback ladies and gents.
Both Eletre and Envya will share more than just the design language, they will share powertrain and batteries as well. That means 918 HP in top trim and 612 HP in an entry level model. We can speculate that performance figures will be a tiny bit better with Envya's more aerodynamic shape and possibly slightly lower weight.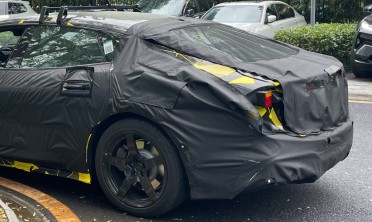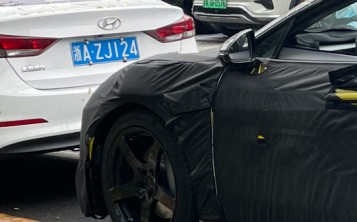 It's not a sedan and the LiDAR sensors hiding under the covers
The car is already in its evaluation stages of testing, the design has been signed off, the two cars we see in the photo are going through systems calibration - navigation, ADAS sensors and software are being put through their paces to make sure everything is working as it should. Lotus Envya is launching next year and it looks like it's going to be another winner for the company.