The world premiere of the EQE SUV is scheduled for October 16 but Mercedes-Benz is trying to make sure we stay awake until then and keeps feeding us with teasers. This time, it's photos of the interior, giving us a glimpse of what the future holds.
Mercedes likes to call the EQE SUV "multi-purpose variant of the EQE" - so not an SUV then. Although it will be a large, 5-door and all-wheel drive electric car with plenty of space for 5 adults and a ton of luggage. Like an SUV. This is what happens when the marketing team gets a free rein pass and unlimited coffee - an SUV is no longer an SUV although it is an SUV.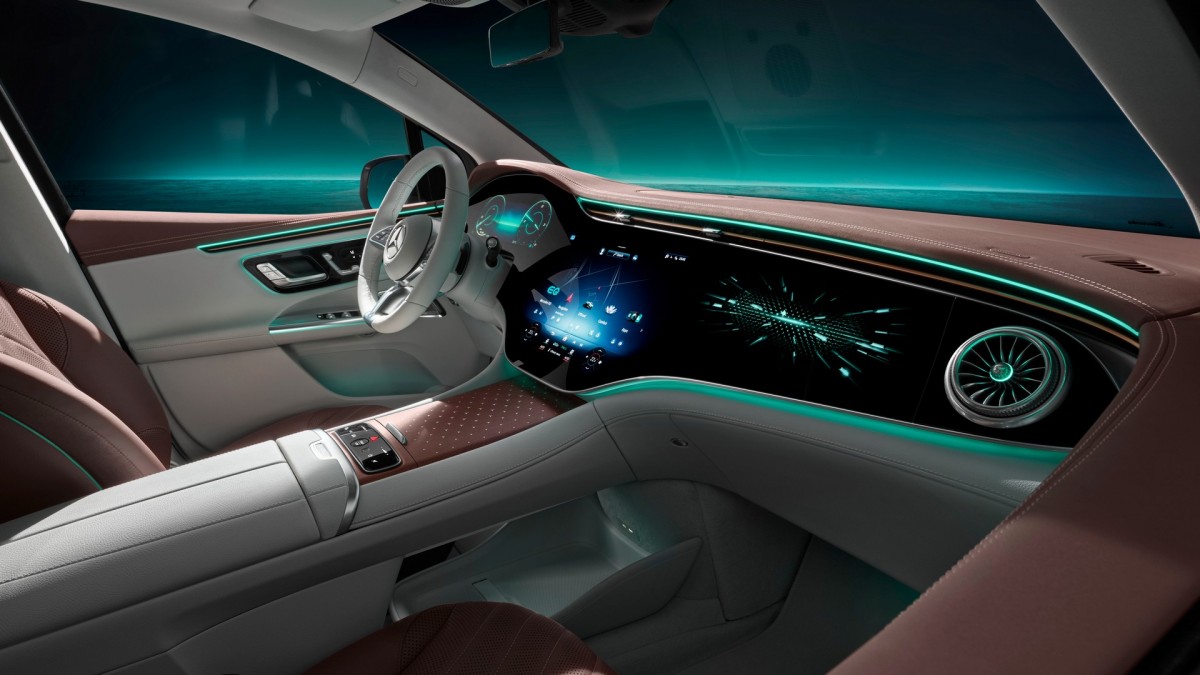 With that cleared up, on to the photos! What we see immediately is the signature Hyperscreen with three giant screens incorporated into a single pane of glass. Actually, apart from a different color scheme, the interior looks identical to the one on EQE. We have the same air vents, the same center console, seat controls and the steering wheel - all identical.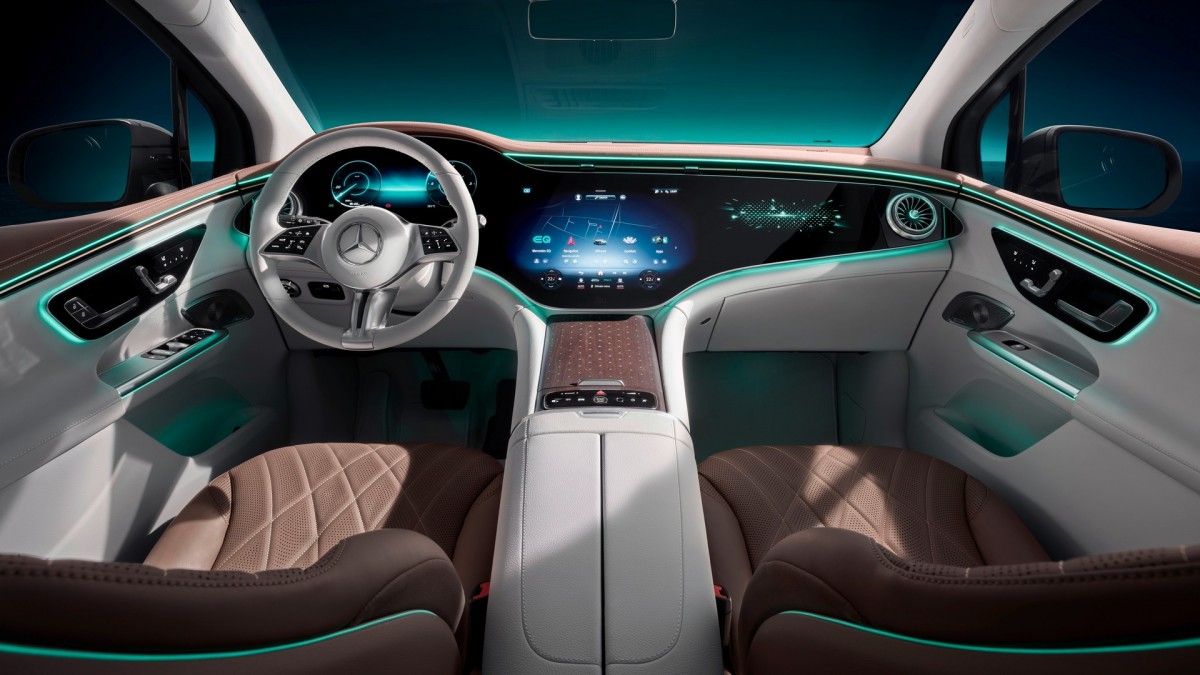 The difference is in the back and even though we only have one photo to look at, we can clearly see there's more room. The headroom is obviously improved, and the rear window starts much further behind the rear seats, all that is pointing to a decent-sized SUV capable of seating two adults in the back seats.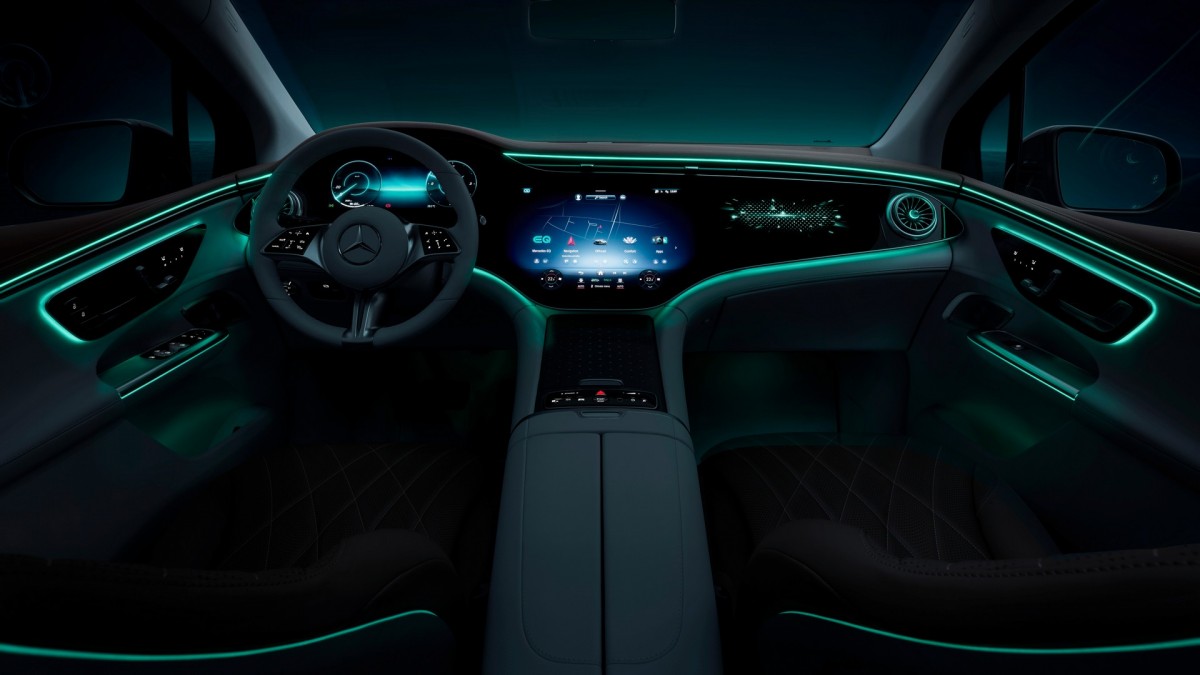 There will be five color combinations available for the interior of the EQE SUV, apart from the one in the photos. New interior material will make a debut alongside the car, the company claims it blends the "warmth of wood with the technical coolness of real aluminum". In plain speak, it's wood with aluminum Mercedes stars embedded within. Still cool.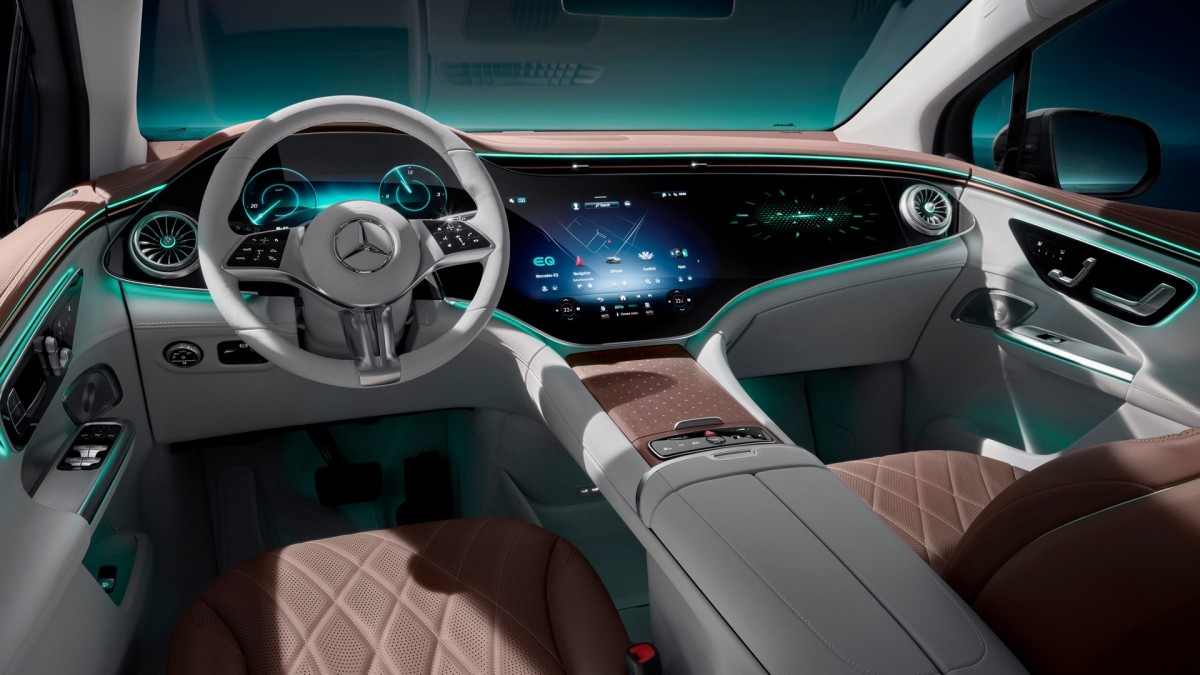 When the car eventually launches this autumn (or fall, depending where you're reading this article), it will come with the same powertrains as the EQE. We will see the 90 kWh teaming up with a 288 hp motor for the entry model and we will see the AMG versions as well.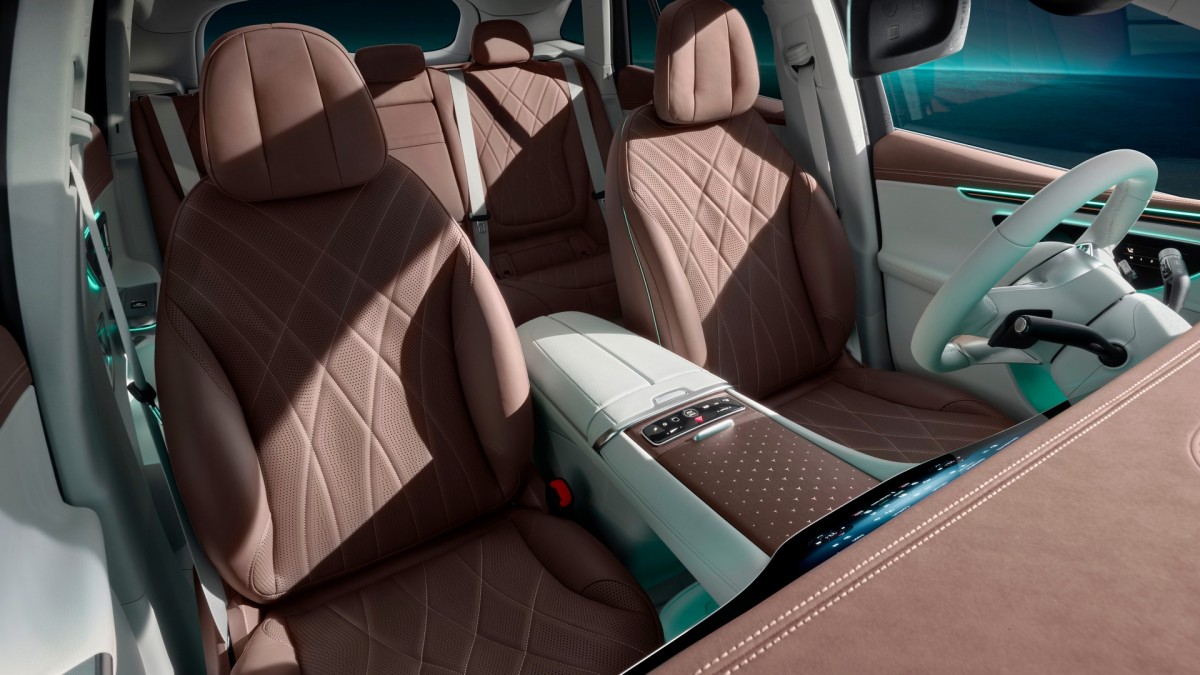 The 43 4MATIC AMG version will come with 469 hp and 858 Nm of torque but at this point, the 53 4MATIC AMG version hasn't been confirmed yet. Wouldn't it be lovely to have a 617 horsepower and 950 Nm electric SUV (that's not an SUV) to run the kids to school? Perfect school run tool, perfect shopping tool, perfect camping tool. Saving the planet should be fun, if it only was a bit cheaper…