Nio launched the ES6 in China today. The Nio ES6 comes in three battery configurations, two of which will be immediately available. The 75kWh battery pack offers up to 490km of range, while the 100kWh can go for 625km.
Nio will launch the semi-solid state 150kWh battery in July, which will be able to achieve 930km.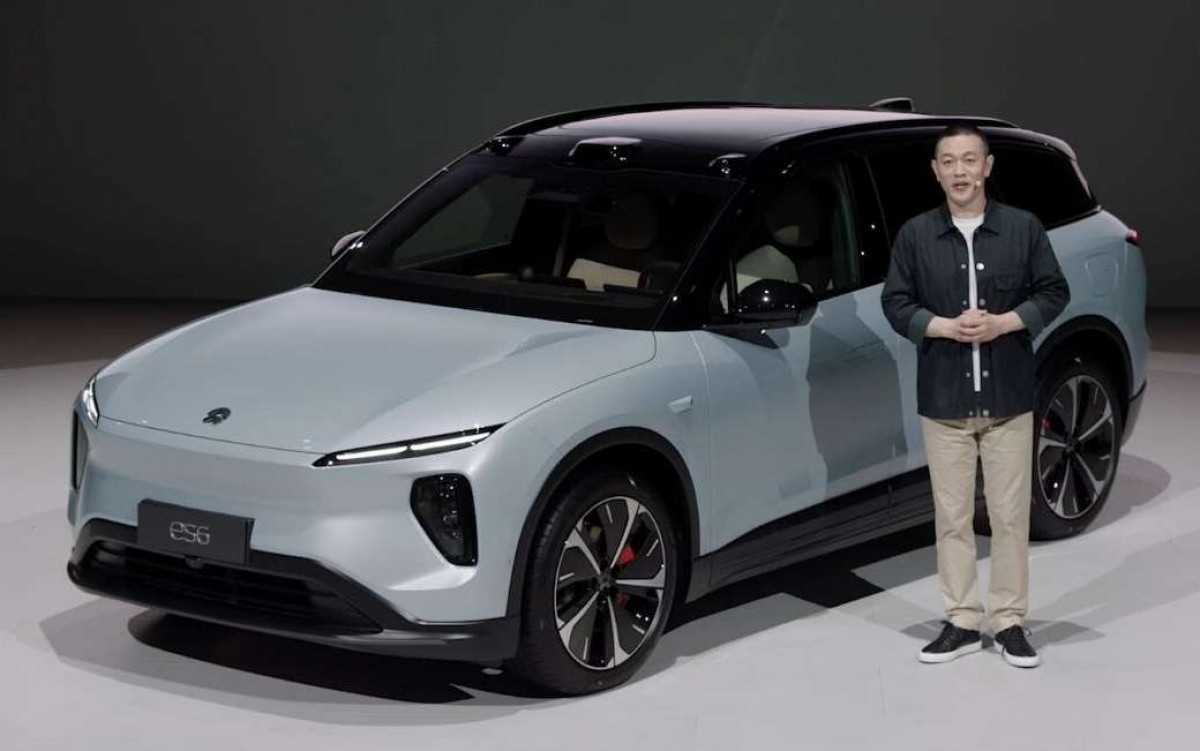 Buyers have a choice between the Nio ES6 with a battery or with Nio's BaaS (battery as a service) battery-swap option for a lower price. Normally, the ES6 starts at CNY 368,000 (€44,450, $52,000, converted) for the 75kWh options and CNY 426,000 (€56,000, $60,400, converted) for the beefier 100kWh option.
However, those are both CNY 298,000 (€39,200, $42,200, converted) up front and either CNY 980 or CNY 1,680 on a monthly basis.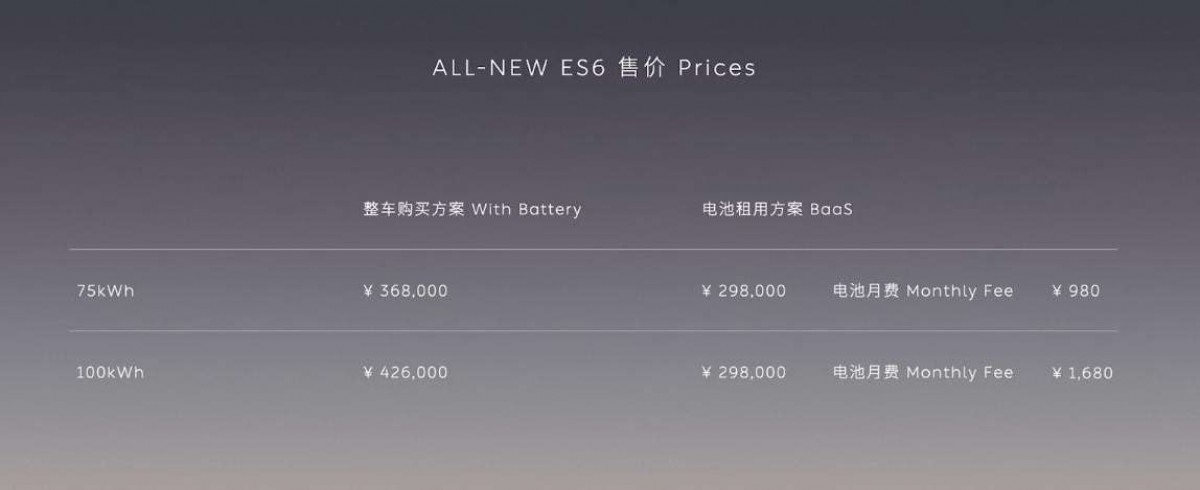 The Nio ES6 has a 400kW all-wheel-drive drivetrain and can go from 0 to 100km/h in 4.5s. It can also stop rapidly, thanks to Nio's own 4-piston calipers - braking from 100km/h to a standstill in just 34.5 meters. The SUV has Nio's third-generation continuous damping control system.
When the Nio ES6 launches in Europe, it will reportedly be known as the EL6 due to Audi's legal victory over Nio.