Nio Mobile Technologies Co Ltd has been officially incorporated today (August 4 2022) with a registered capital of $100 million. The legal representative of the company is the co-founder and president of Nio, Qin Lihong and the company is registered at the Nio's global HQ in Anting, Shanghai.
Going through the registration reveals the company's interests - it will develop and sell electronic products, mobile devices, wearable devices and communication devices. The company will officially be a software developer and AI hardware developer as well. The new company is 100% owned by Nio Nextev Limited.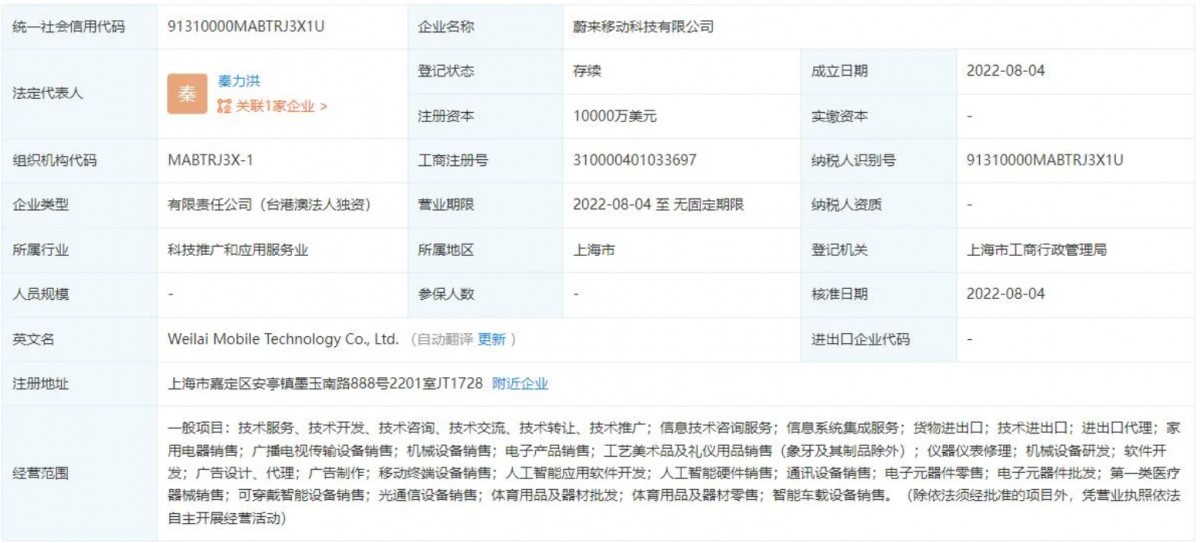 NIO Mobile Technologies registration
Nio owns a lot of other subsidiary companies but this is the first one that specifically has a mobile technology not only in its name but in its official business scope. The registration of the company only confirms that Nio is serious about entering the smartphone market.
We heard recently how Mr Li, the CEO of Nio, confirmed in a conversation with some Nio car owners that the company was indeed planning to develop a mobile phone and release it once a year, following the standards set by Apple.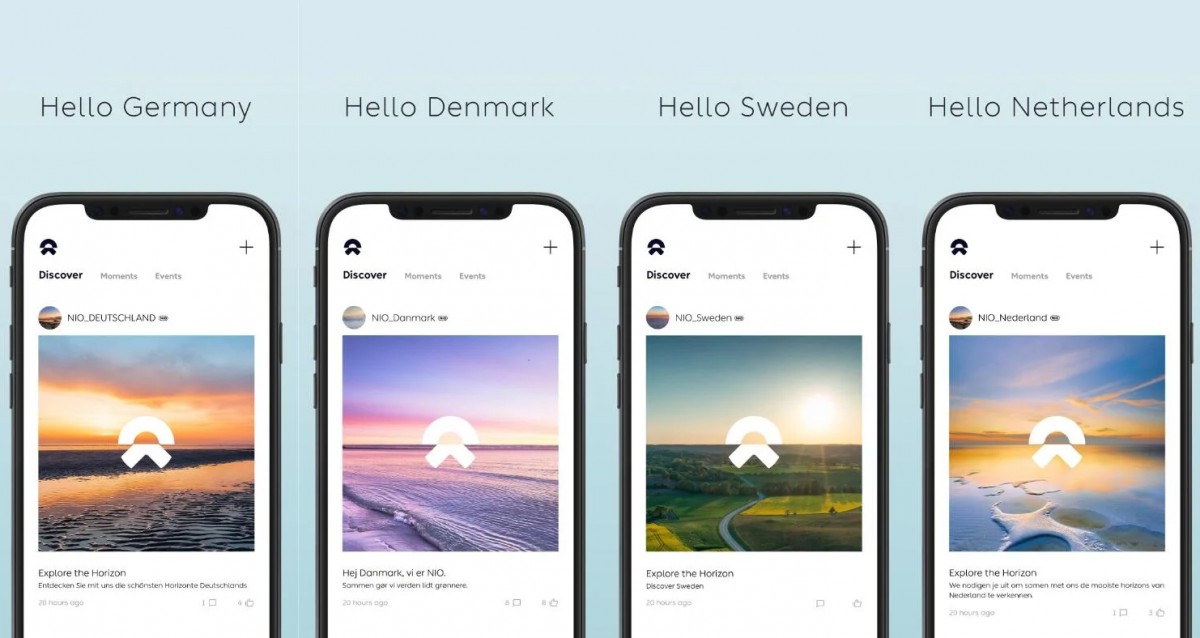 NIO App has finally landed in Europe
Nio vehicles are highly connected and take advantage of all the latest technology but the company acknowledged those amongst the owners who use Apple phones are at a huge disadvantage. Apple doesn't allow for example full access to mmW technology which Nio utilizes in its vehicles.
The latest conversation between Mr Li and Nio car owners in Changzhou paints an even clearer picture. Only a few days ago, the CEO of Nio assured its customers who use Android phones that there is no need to replace their phones within next year. This answer suggests the Nio phone will be released shortly after that time frame.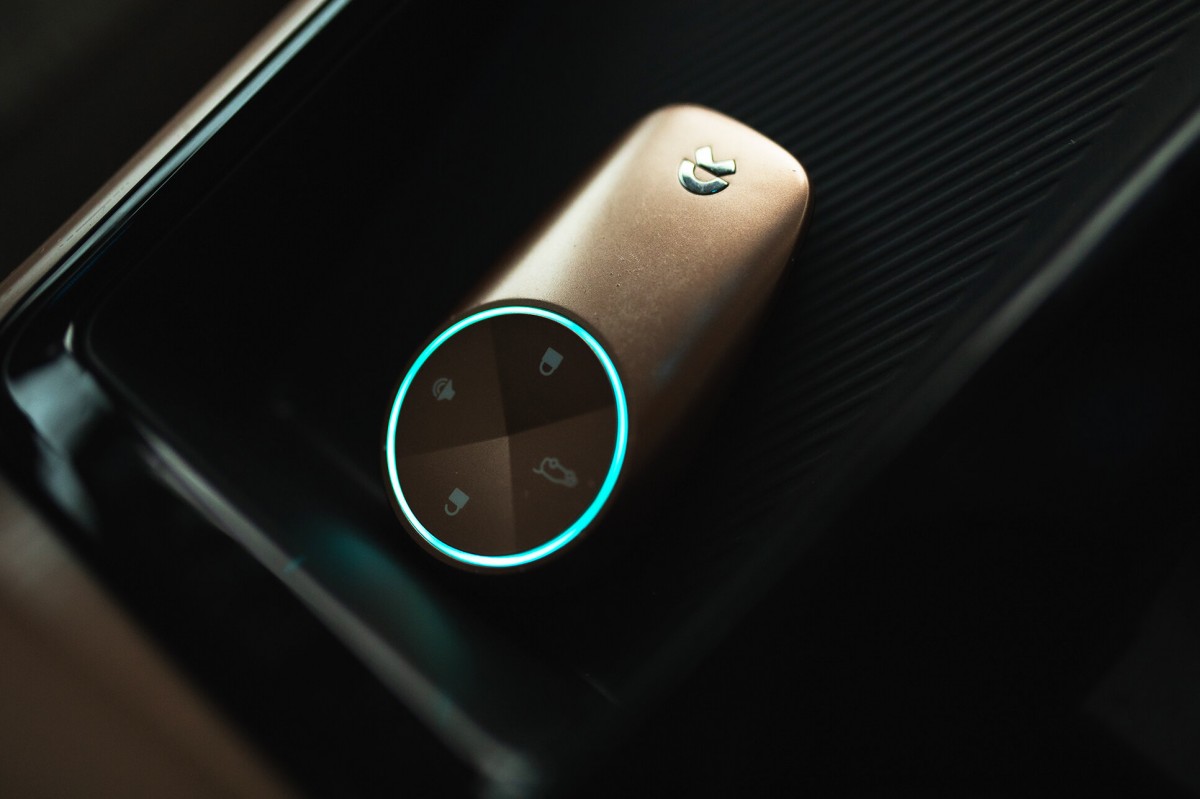 NIO car remote
The same conversation revealed that the Nio phone will be beautiful (in the words of the CEO) and it will resemble the design of Nio cars with vehicle-matching colors option available. The phone will be cheaper than Apple's products with a price tag of RMB 7,000 (just over $1,000).
Knowing Nio's expertise in design - we only need to look at the car's remote - we can expect a small revolution in the mobile world, at least we hope for one. The phone will most likely replace the remote completely and it will form an inseparable part of the car which means the phone itself will have to be a design statement. Exciting times ahead.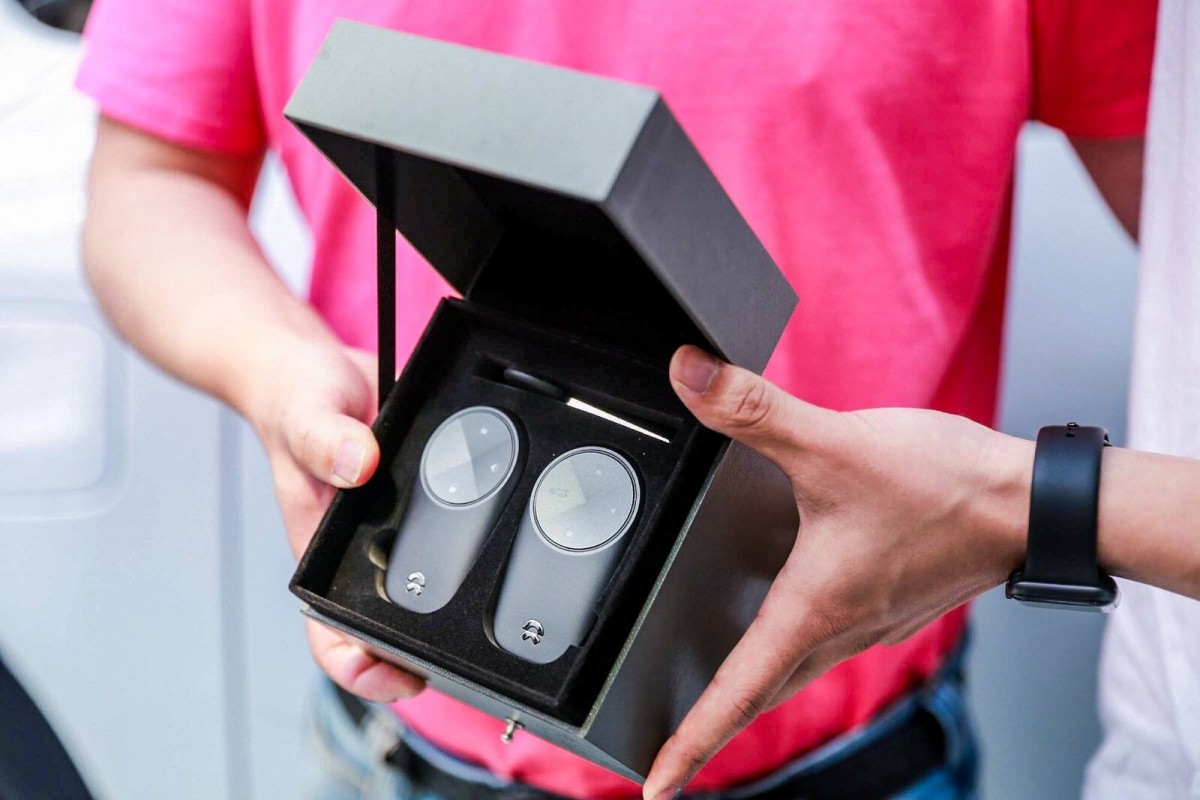 An important part of purchasing NIO vehicle is the key handover
Nio has more surprises up its sleeves, the phone will have features not found on any other mobile device on the market currently and apparently even purchasing the phone will be a completely different and new experience. That last comment from Mr Li piqued our interests and we can't wait to dig out some more info about it. As usual - as soon as we know. You'll know.
Why is this posted in another site and linked in GSMARENA?